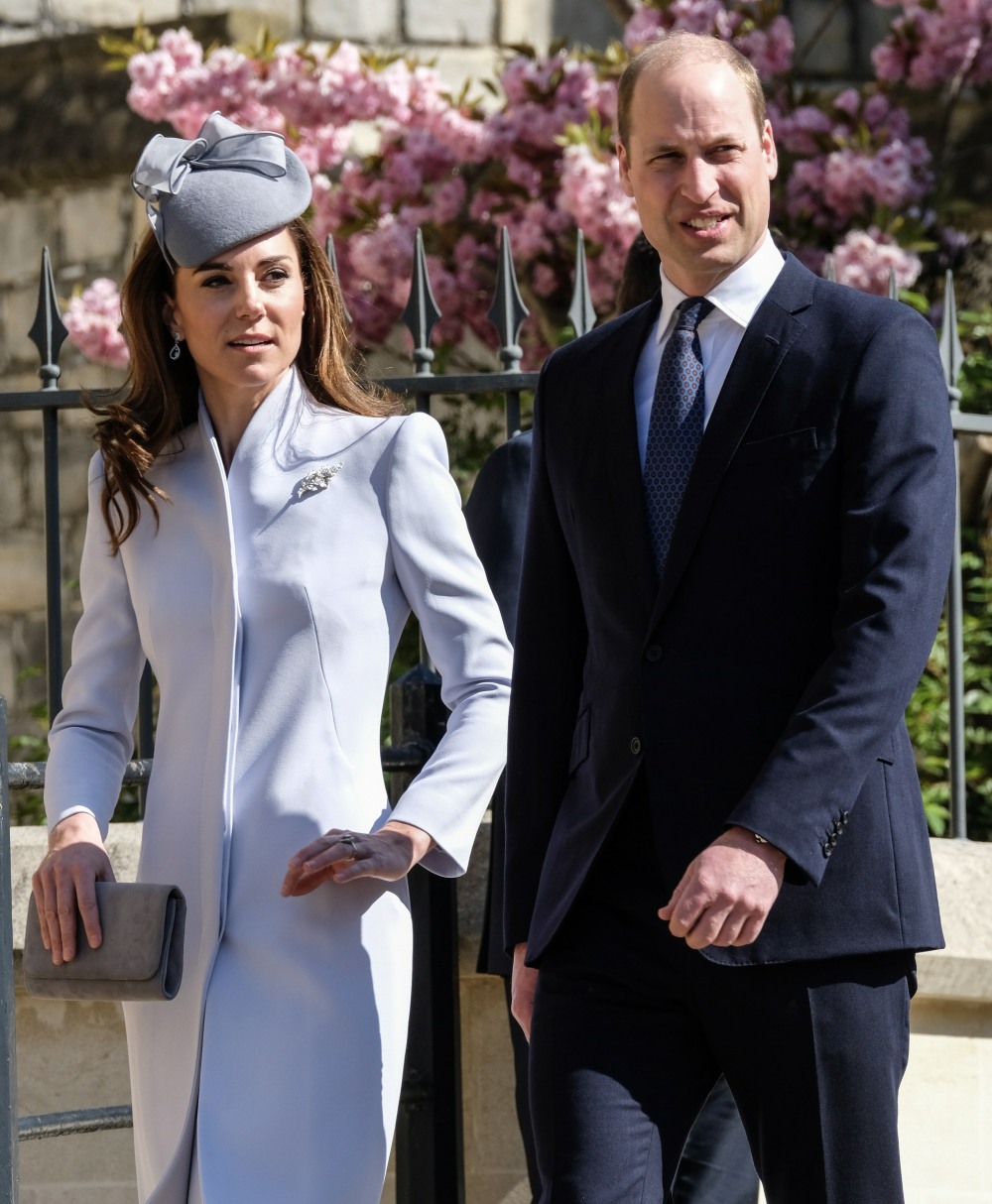 The royal family's Easter Sunday looked awkward AF from where I was sitting. Harry and William seemed to completely ignore each other, and even from just the still photos, there seemed to be a simmering rage between the brothers. William, Kate and Harry's appearance at St. George's Chapel came just hours after the Sunday Times of London published their bombshell report about how William was attempting to exile his more popular brother away to the African continent. The brothers wouldn't even play nice for a photo-op show of solidarity at church, mind you. But according to Omid Scobie, William and Kate did go to Frogmore Cottage after church to visit with Meghan:
With the arrival of Baby Sussex imminent, it's no surprise that Duchess Meghan is (quite rightly!) staying close to home before the big day. Her mother, Doria Ragland, has been by her side at Frogmore Cottage with Prince Harry for over a week, and a few close friends, including makeup artist Daniel Martin, have also dropped by for moral support.

Now, the Duchess of Sussex can add more loved ones to the growing list of home visits, after the Cambridges paid a surprise visit to the couple's Windsor digs on Sunday, April 21. Sources tell BAZAAR.com that Prince William and Duchess Kate headed to the couple's new house after attending Easter church service alongside the queen at St. George's Chapel at Windsor Castle.

"William and Catherine visited because Meghan was unable to attend the service," a close source tells BAZAAR. "They wanted to be supportive and see how she is doing. It was a lovely afternoon."

The visit was the Duke and Duchess of Cambridge's first time at Harry and Meghan's new house, which they moved into at the start of the month. "Meg and Harry are really settled in now," a friend of the couple tells BAZAAR. "It's truly a lovely home and they have done such a great job with the space. So much light and positive energy. I couldn't think of a better place to start a family."
Do you believe this? It would certainly go against what we saw with our own eyes on Easter Sunday, which is that William and Harry didn't even want to be in the same space together. It's possible that William and Kate really did "surprise" Meghan and Harry, I guess, and came over unannounced and uninvited. Who knows. But those pesky sources certainly do want to clean up the "William wants to exile his brother" narrative.
Something I failed to mention in yesterday's Anzac Day post – I absolutely love Kate's chunky-drop earrings – are those DIAMONDS? Or are they quartz or something?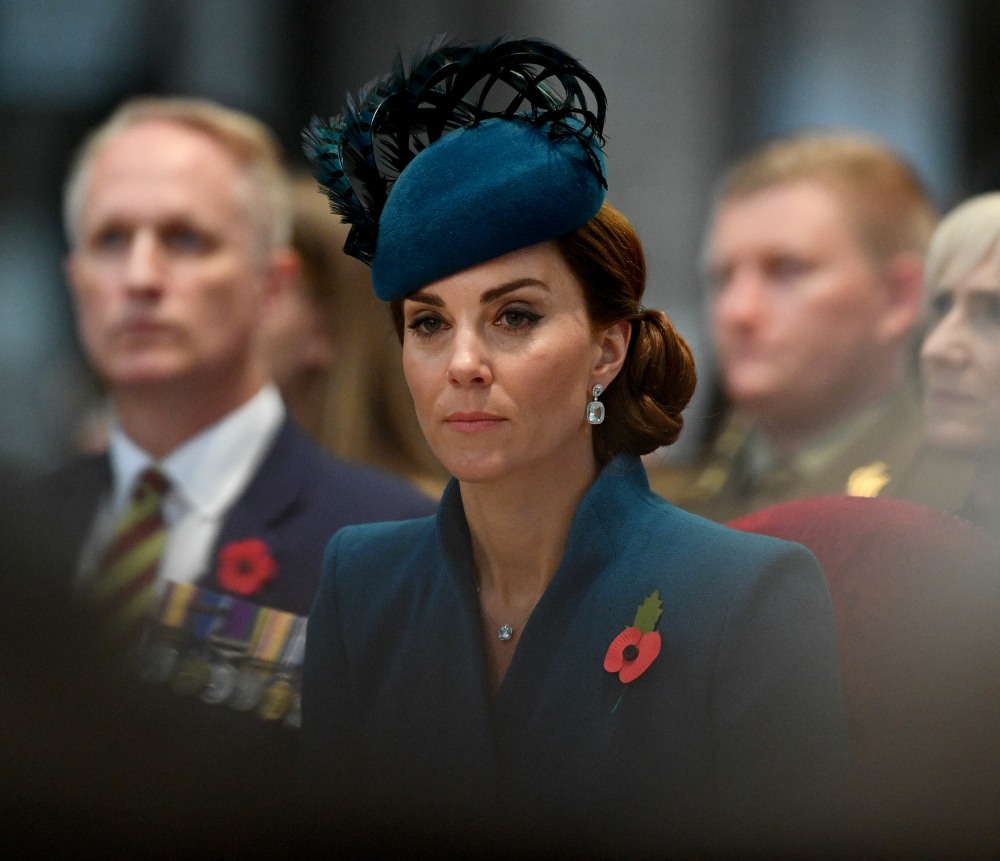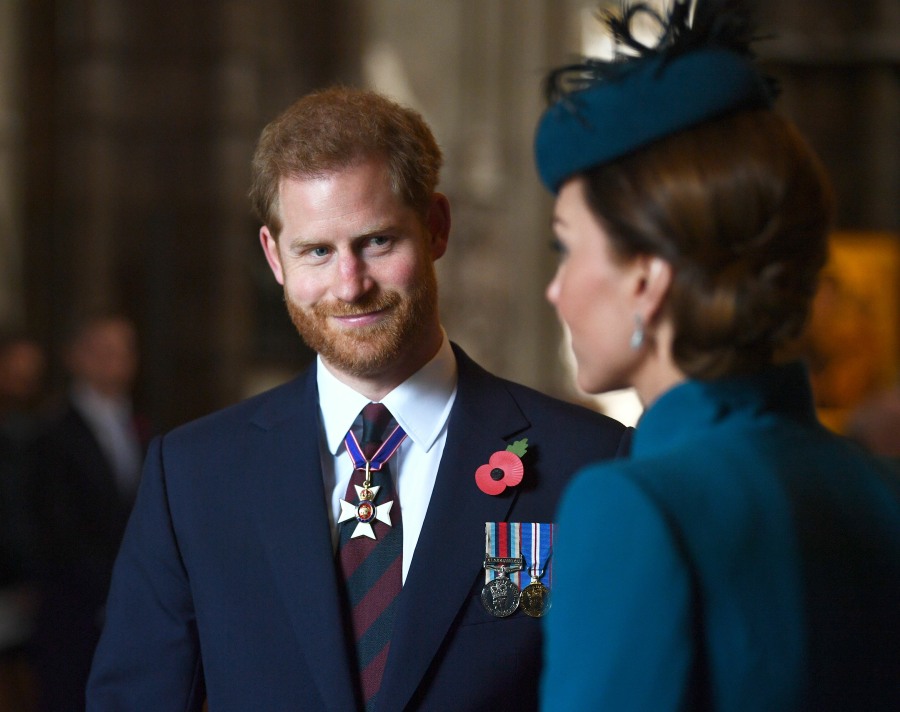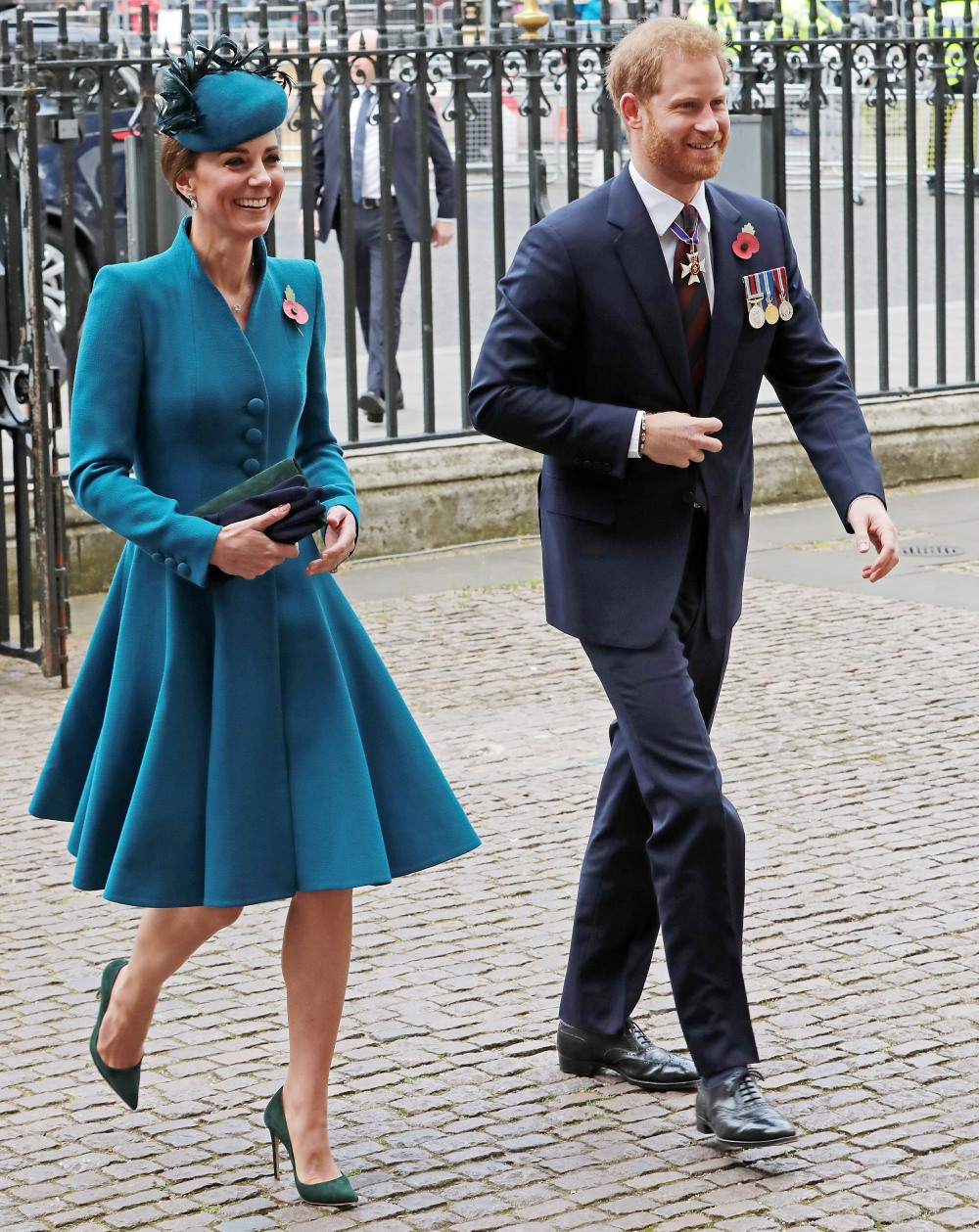 Photos courtesy of Avalon Red.