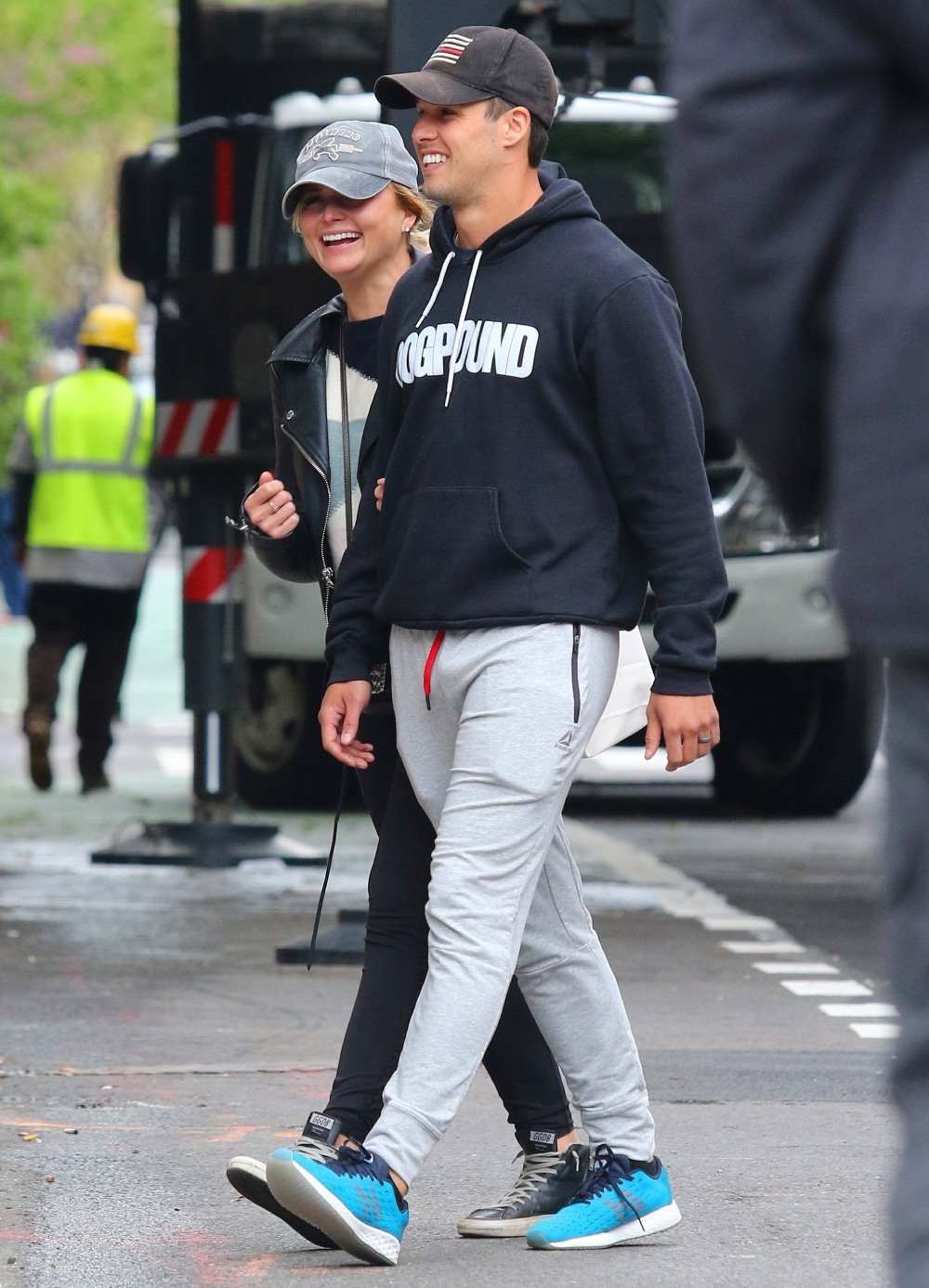 In February, Miranda Lambert tried to roll out the news of her sudden marriage to Brendan McLoughlin, an NYPD officer whom she had just met last fall. Miranda knew Brendan just a couple of months before their secret wedding, and there was gossip galore about how Brendan is just as messy and as tacky as Miranda. So given that February gossip explosion, it's weird that things have been pretty quiet for months, right? The only thing that really happened in March and April was that Miranda and Brendan made their red carpet debut at the ACM Awards. That's it. No sudden pregnancy announcement, no reports of fights or cops called, no more salad tossing. Hmm.
Brendan and Miranda stepped out in New York this weekend. They were smiling and they looked genuinely happy. Was this a pap stroll? Was Miranda trying to get out ahead of something? Unknown. They apparently did some shopping. She should buy him some new street clothes because I would not go outside with a man wearing a "DOGPOUND" sweatshirt.
Here's my question: do you think Miranda will get pregnant? I'm really asking – like, does she want kids? Will it happen? Or will this thing with Brendan burn out before Miranda – or one of his side chicks – gets preg?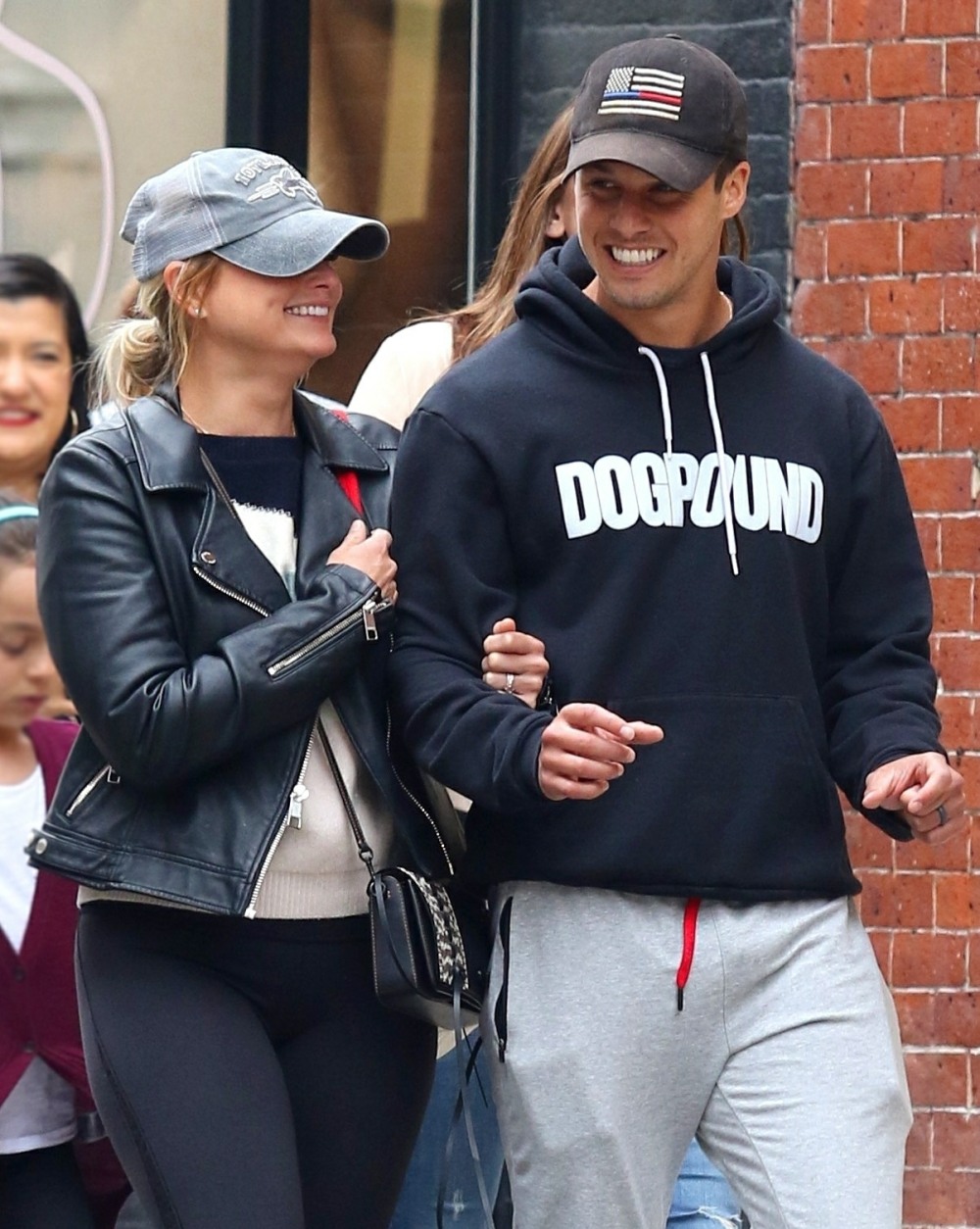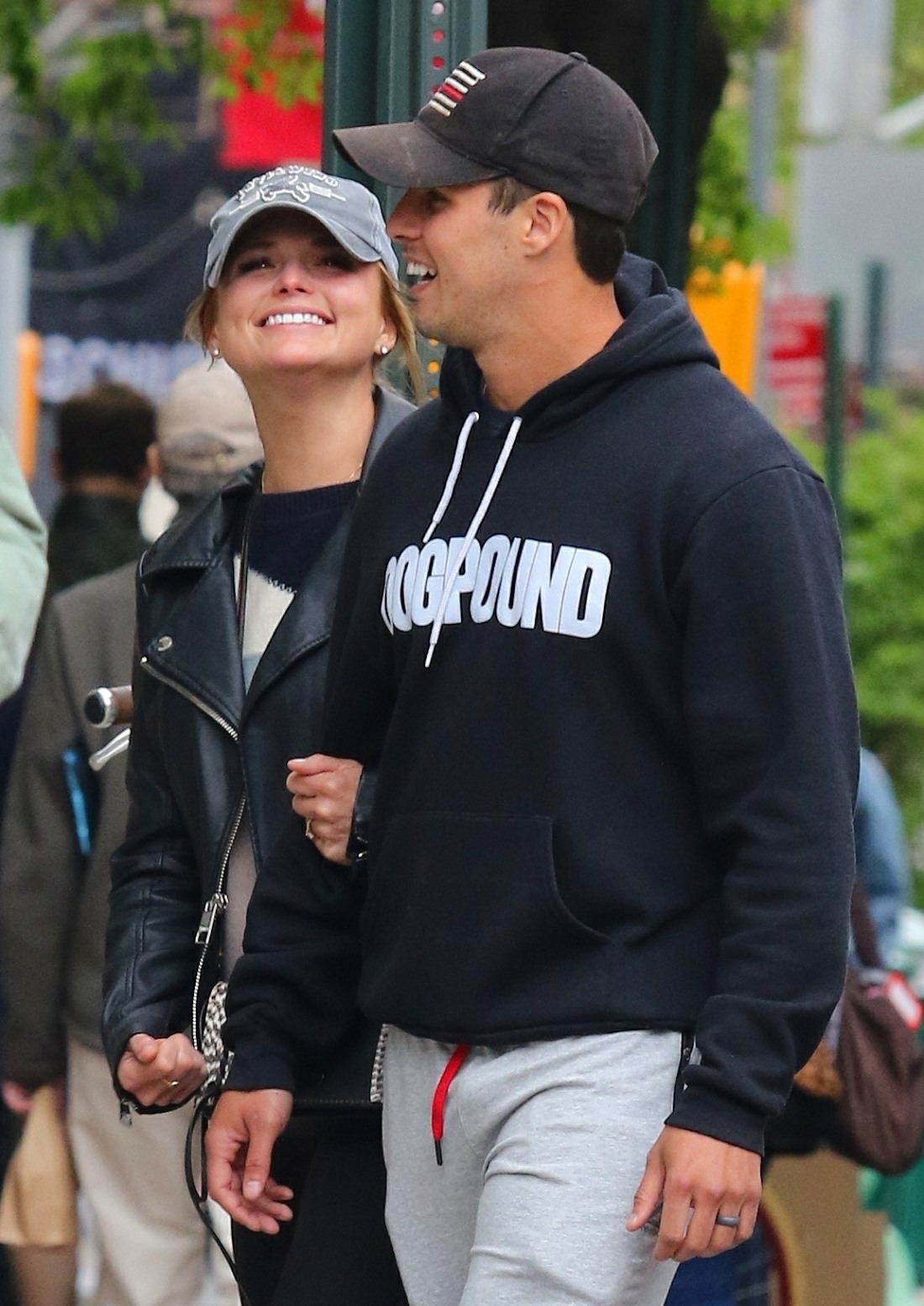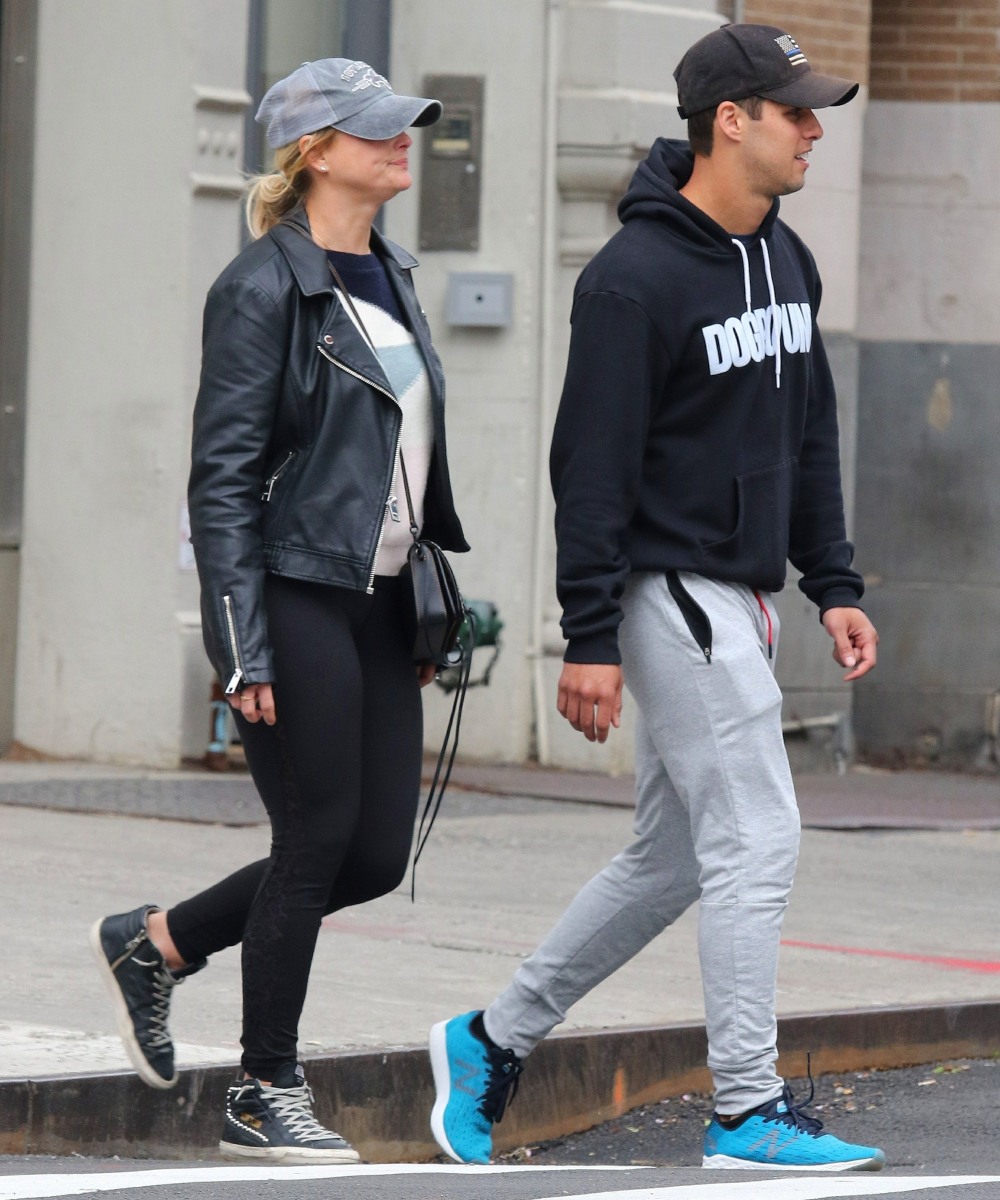 Photos courtesy of Backgrid.