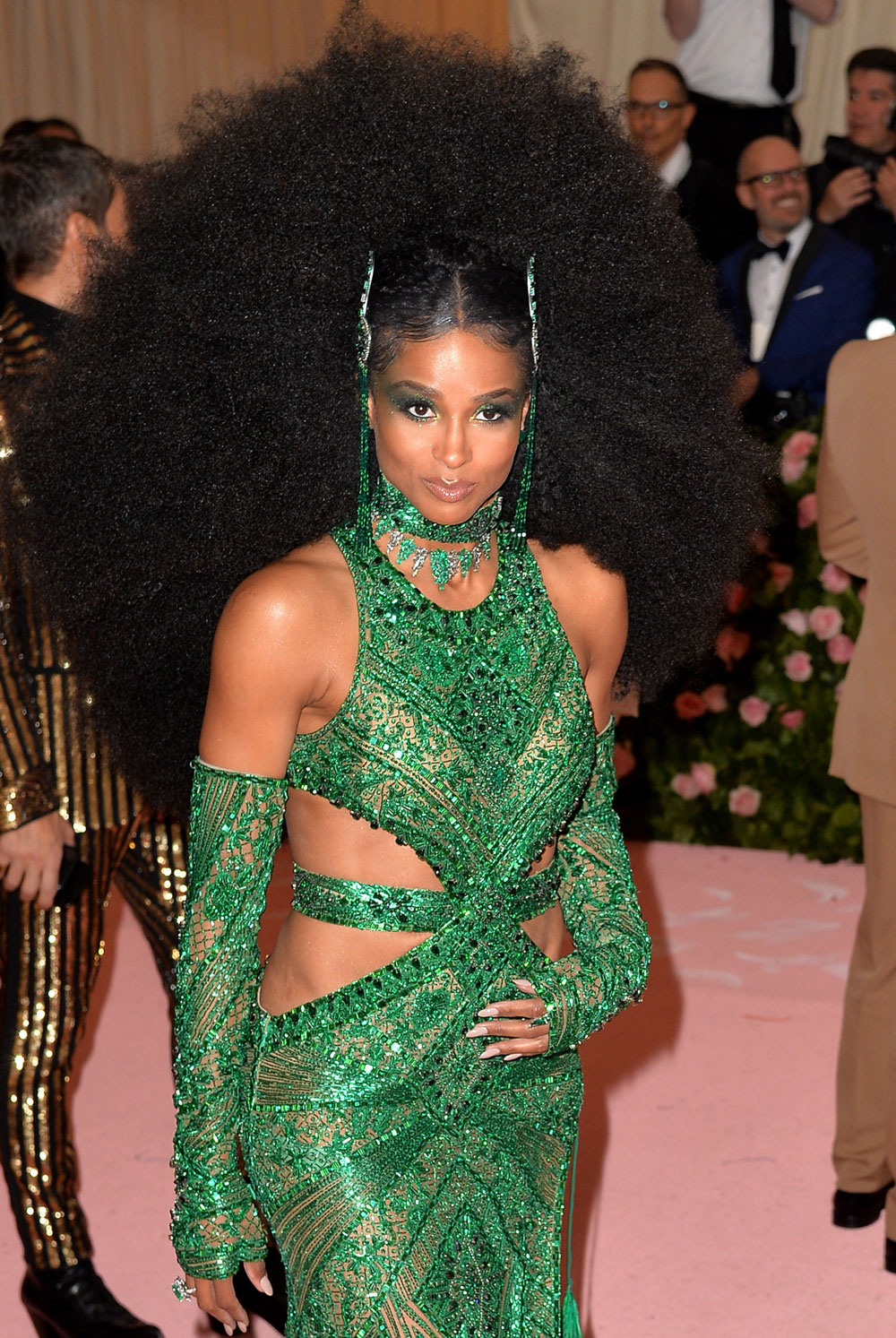 The Dundas people sent us press releases for a few of these dresses before the Met Gala, which we always appreciate. Their description for Ciara's gown calls this a custom "embellished gown with ostrich feathered hem paired with matching embellished gloves, belt and choker." She paired it with an "emerald crystal head piece by House of Malakai and custom sandals by Gianvitto Rossi." This is showgirl camp, it's incredible and her styling is just right. Her hair caught my eye on the red carpet and the overall look is just outstanding.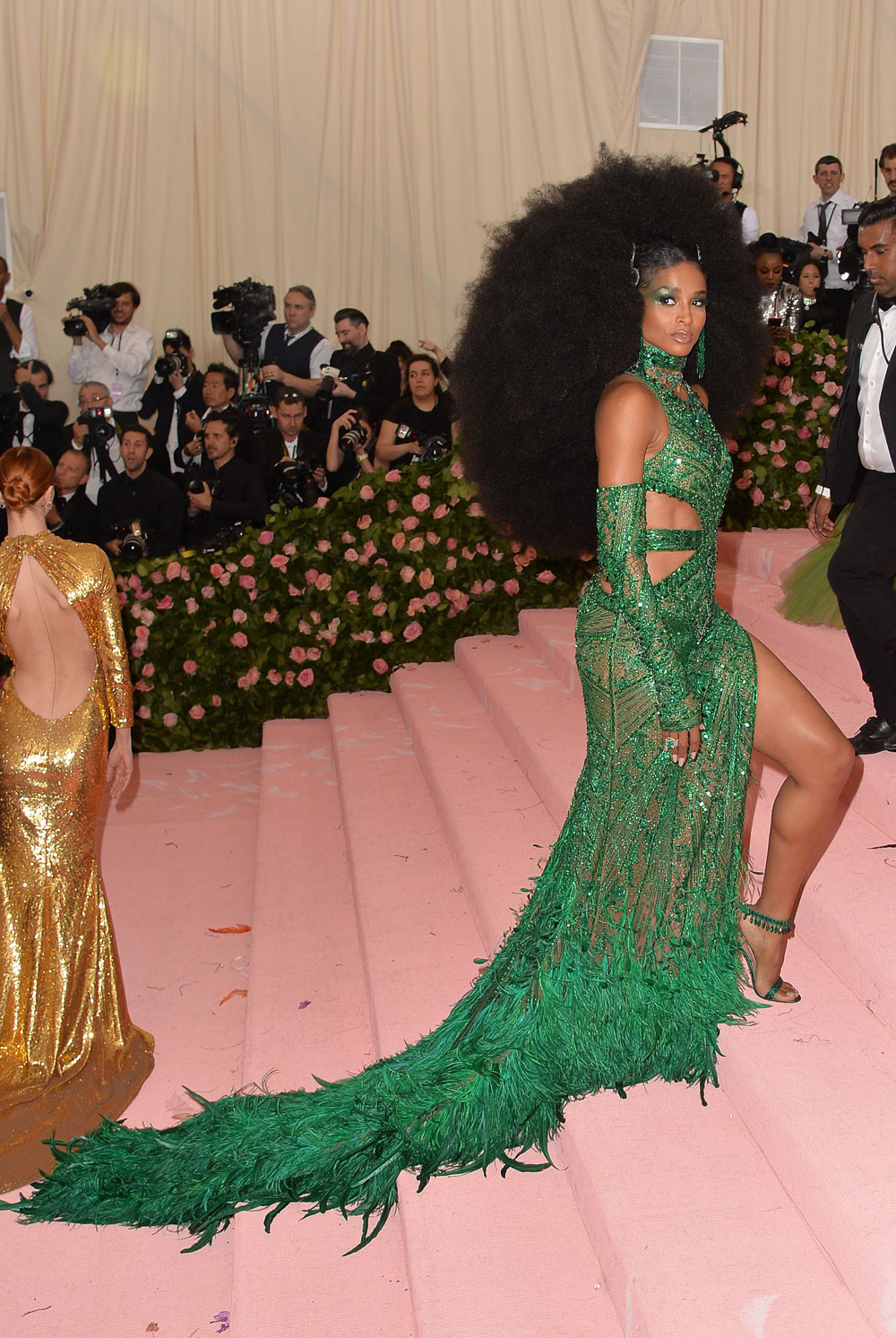 Poppy Delevingne was in a "Custom Dundas black tailored jacket with embellished cigarette trousers, embellished tuxedo belt with a gold paillettes and crystal encrusted floor length coat." That coat really makes this outfit. I think her sister Cara got the theme a little more, but this is also awesome and very 70s.
Embed from Getty Images
We didn't get a press release for Emily Ratajkowski's barely-there Dundas gown and it's obvious why. I'm sure Emily had a hand in designing this, as it looks like everything else she wears. Her husband isn't paying their rent but she's showing up to the Met Gala dressed like she can't decide whether to be a fairy or an elf.
Gabrielle Union & Dwyane Wade were both in Dundas. He had on an "embellished silk harness" on under a black embroidered tuxedo jacket. I love that sequin hoodie. She's in a fabulous sheer dress with brocade silver and gold sequins and tassels paired with a jacket with shoulder pads. I don't even care that this is one of those "sheer dress over granny panties" looks, it's fun and I especially like the headpiece.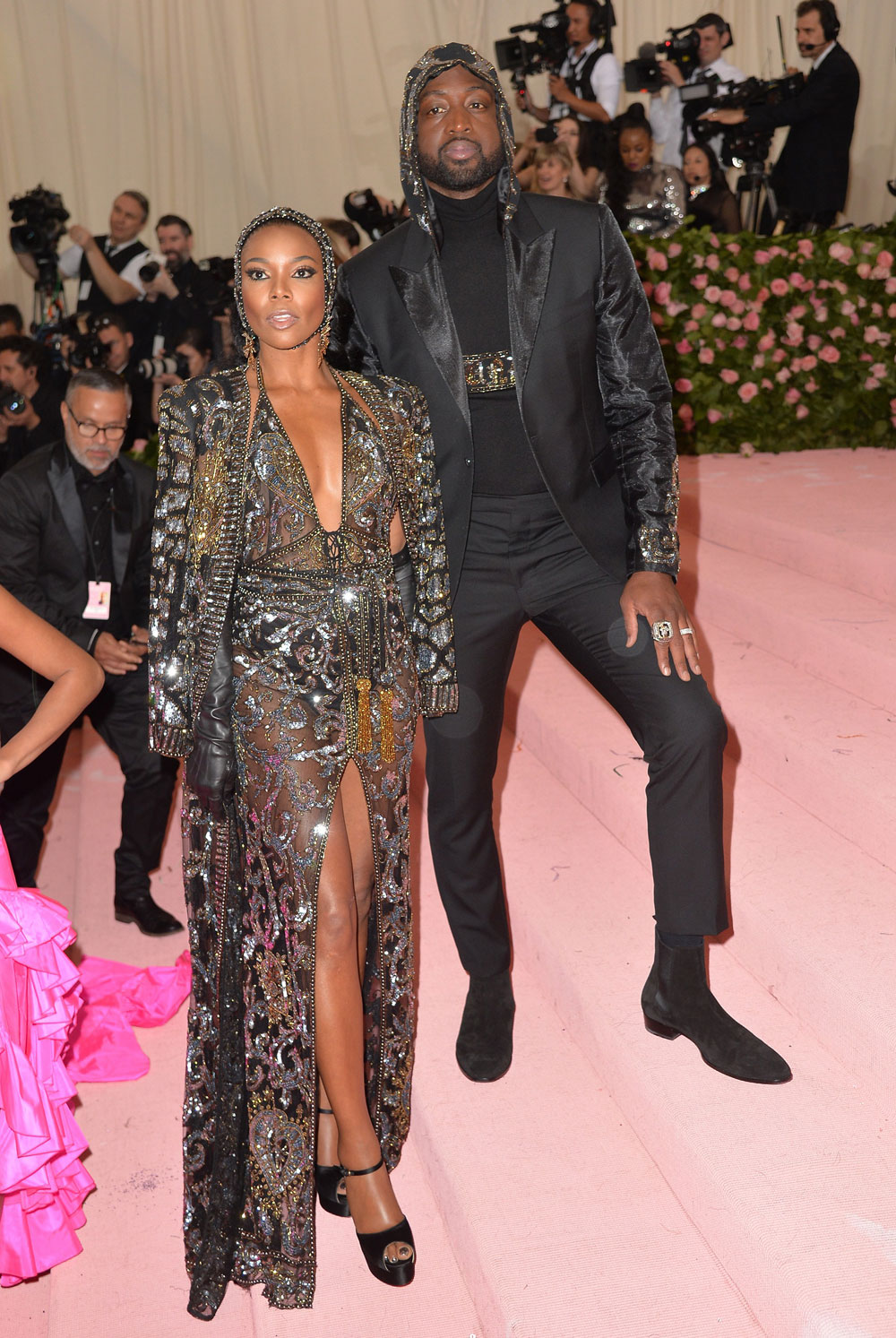 I'm including Michael B. Jordan here as we've also seen him wearing those man-harnesses which are popular now. He's a new brand ambassador for Coach, so he's in head to toe Coach. Remember when Selena Gomez wore Coach to the Met Gala last year and got mad when people didn't like it? Maybe Coach knows they should stick with male celebrities for the Met Gala becauses gowns are not their strength. Michael B Jordan would look amazing in anything, but I would have liked to see a more on-theme look from Coach particularly. He's really working this sequin and satin suit though.
photos credit: Avalon.red and Getty