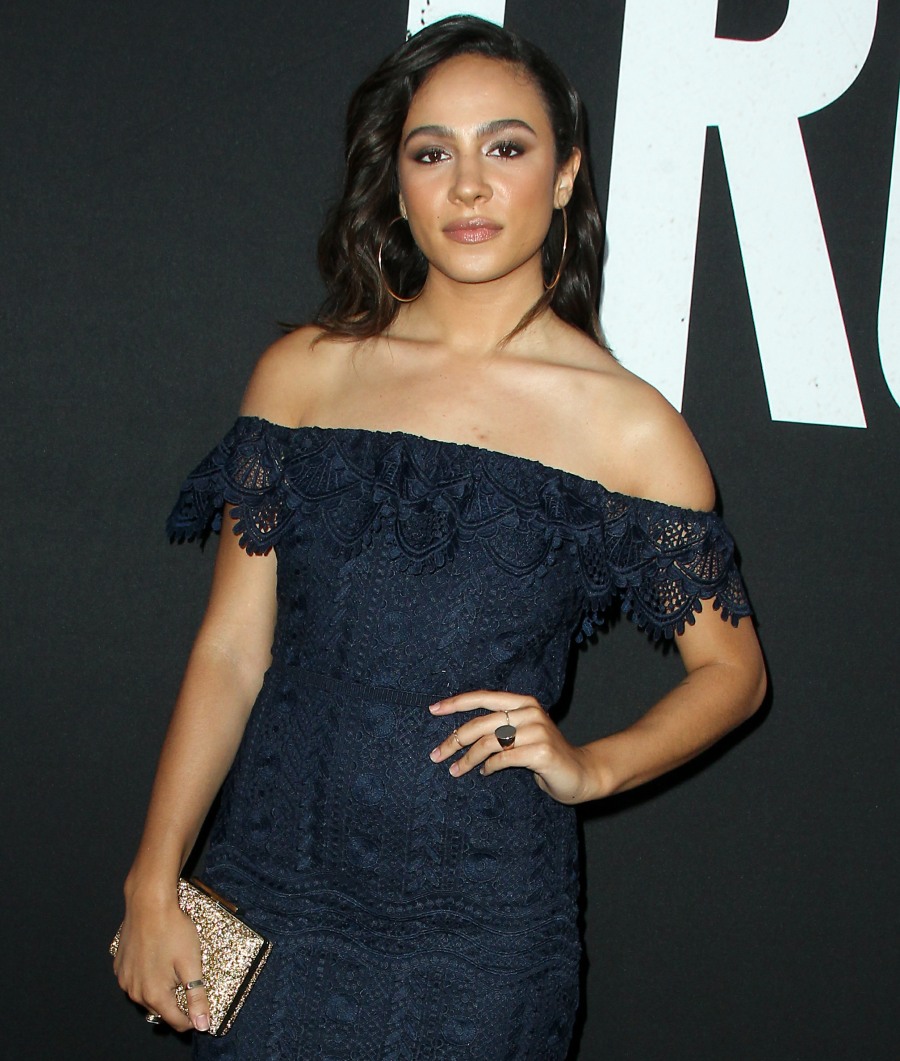 Glamour Magazine did an excellent piece with Aurora Perrineau as a way to promote her role in Ava DuVernay's When They See Us, about the Central Park Five case. Aurora is a young actress, and the daughter of Harold Perrineau (most famous for Oz and Lost). Her name is also familiar to many people because of Lena Dunham and Jenni Konner. The backstory: in 2012, Murray Miller (allegedly) sexually assaulted Aurora Perrineau when she was just 17 years old. She later went to the police and made a statement, the police investigated and eventually declined to file charges. In the midst of the LAPD investigation, The Wrap reported that Aurora had spoken to police and accused Miller of assault. Murray Miller is one of Lena and Jenni's close friends, and in the wake of The Wrap's report, they issued a statement in which they called Aurora a liar and said their friend would never do anything like that. It was bad. So bad that Lena later took it back and apologized to Aurora repeatedly, in private and in public.
This Glamour piece isn't just an interview with Aurora, it's a comprehensive timeline of exactly what happened in Aurora's life during that fraught time. What's beautiful is that Aurora isn't wielding any particular grudge against Lena – she says Lena apologized and she accepted the apology, although Aurora also notes that Jenni Konner has never said one word to her. You can read the full piece here. Some highlights:
First she told her parents what had happened: "It was a very dark time. I wasn't very good. There was a lot of self-harm." She'd gotten so afraid of the outside world that she could barely leave her house. Her parents hazarded an intervention. The upshot was more or less, "We can't help you unless you tell us what is going on because this is getting progressively worse and worse."

Even if nothing happened to her assailant, she's glad she went to the police: "For a long time I tried to figure out how to get my power back. Going to the police station, filing a report—it kind of got the monkey off my back."

Her first reaction to Konner & Dunham's statement: "Woman to woman, I just thought that support would be there," Perrineau says. She's reluctant to assess what motivated them, which speaks as much to her grace as it does to how serious it is to accuse someone of a false rape accusation. But her most generous guess is that it was fear. "Fear for their friend or someone that they thought was their friend," she says. Perrineau didn't comment on the statement. She listened to her father, who told her: "We just need to take a second, be silent, let the facts speak for themselves." He also assured her: "They're going to be on the wrong side of history." Perrineau remained quiet.

She saw how black women had her back: "It's hard enough to ever come [forward], but then to be a woman of color and know that there's a very good chance that no one is going to believe you? I think it opened my eyes to that. I'm grateful for that part of it."

On Lena's private & public apologies: "She apologized [to me privately] and explained why she felt like she did, and I think that was a big thing for her to do. And she publicly did the same thing because she felt like she needed to right the wrong that she had done, and in the best way that she knows how." It wasn't the most elegant process, Perrineau allows, but at least Dunham did it. Perrineau says she has still never heard a word from Konner. (Konner and Dunham split as a creative team in July 2018. As of press time, Konner hasn't responded to a request for comment.) "She's been silent," Perrineau says. She's about to go on, but stops. "It's been continuously about Jenni and Lena, and they weren't the perpetrators. There is still a bigger problem than them."
Throughout the piece, Aurora astounds me with her grace and forgiveness of Lena. I don't think I would be able to do that, not after Lena and Jenni's statement. I would have wanted them hung out to dry publicly, which… let's face it, they were. That was the end of Lena in particular – she had already done a million terrible things, but the second she put her name to that statement, she was cancelled by SO many people.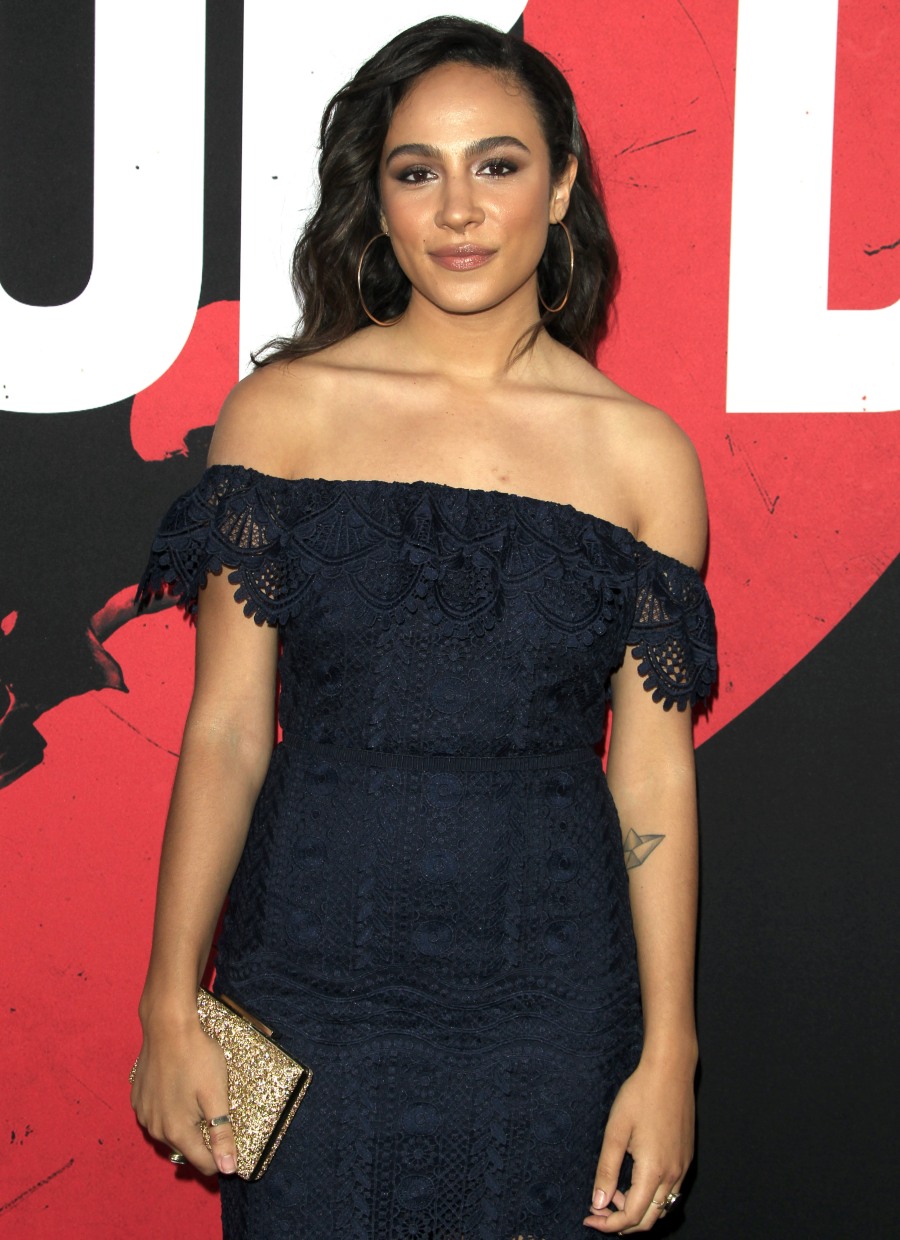 Photos courtesy of WENN.