One of the weirder stories we've had this week is about Nancy Meyers and whether or not it's sexist to remark on how her films feature some of the prettiest set designs in modern films. Meyers makes romantic comedies like It's Complicated and Something's Gotta Give, two films which are always cited by women as "films which have great houses/kitchens/set design." The Hamptons home from Something's Gotta Give is still being discussed today in interior design circles, and people still adore Meryl Streep's house and kitchen in It's Complicated. Nancy Meyers works with great set designers, and she just has a great (feminine) eye for the kind of kitchen p0rn women film-goers like to see. Is it sexist to say that? Meyers seemed to say that it was sexist during a conversation with Mindy Kaling last weekend, but now she's saying… no, that's not what she said? She posted the above Instagram with this message:
Awww. I would never think that or say that. Same for the rest who misunderstood what @mindykaling and I chatted about at our @producersguild chat. Oh well….
Almost every site that covered the story originally linked back to The Hollywood Reporter's coverage, and this was the way THR reported it:
At the 2019 Produced By conference, Meyers was in conversation with Mindy Kaling, who asked the Something's Gotta Give filmmaker about how she feels about the media's obsession with her onscreen kitchens.

"I often think that male writers focus on those aspects of the movie because they can't relate to the central problems of your protagonists — for instance, a 62-year-old-woman's children have left the house and she has an empty nest," notes Kaling. "That would irate me. Do you ever feel like your movies are misunderstood?"

"Not by the people who go to them, which is all that really matter," Meyers began. "I don't love when a critic or journalist will pick up on that aspect, because they are missing the boat and they are missing why [the movie] works."

"It is a cheap shot," added Meyers, who noted that the media would likely not write about the kitchens in the films from male directors. "It's never done to male directors who make gorgeous-looking movies, where the leads live in a great house. It's never brought up. With me, it's an easy thing to go after, but I am not going to change it."
I think it's possible that THR's reporting was missing some additional context, like maybe Meyers was saying that it bugs her when male critics will ONLY talk about the set design in her movies. I also think it's possible that Meyers does think that talking about her amazing set design is vaguely sexist but she didn't like being called out for it.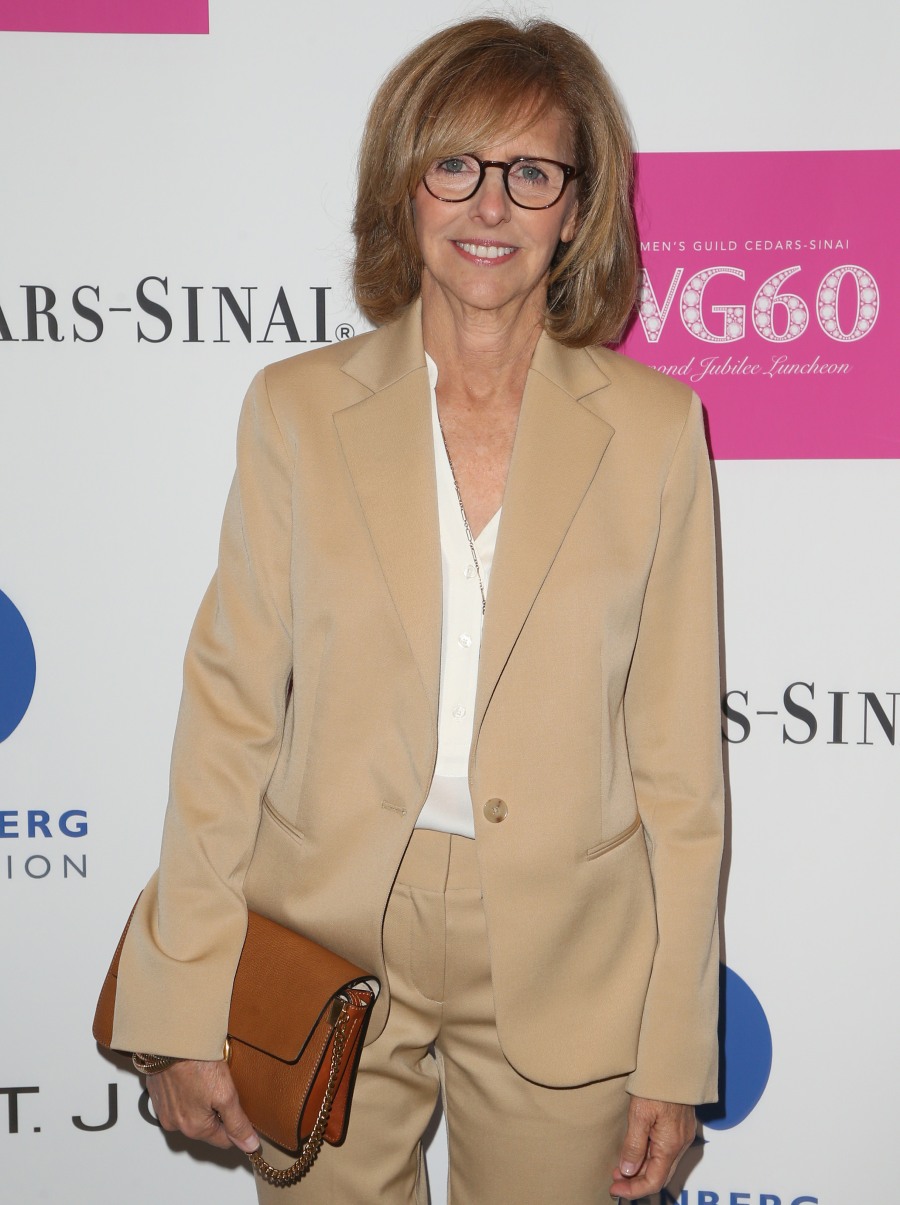 Photos courtesy of WENN.