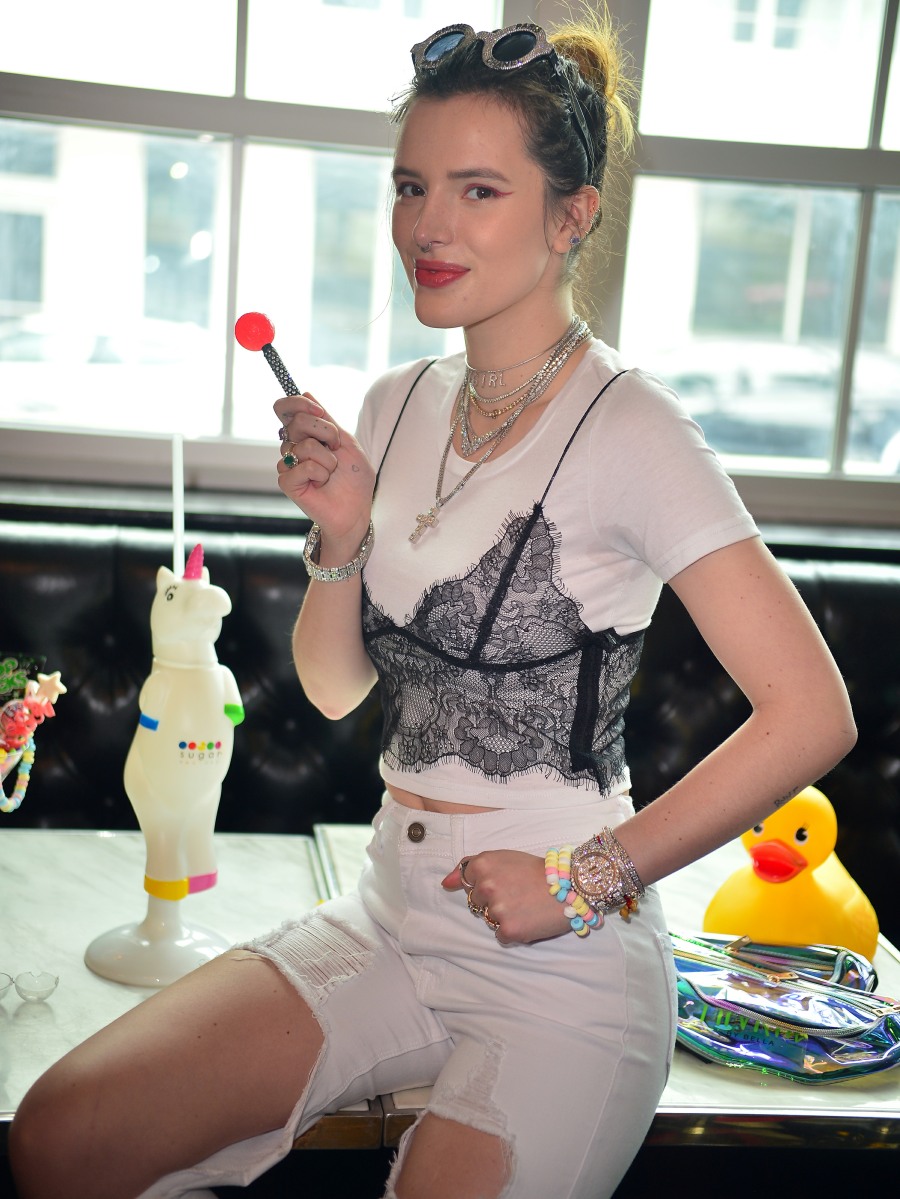 I used to think Bella Thorne was a wannabe Lindsay Lohan, but I don't think that anymore. I think Bella is doing her own thing, recording music, writing, acting, Instagram-modeling and Instagram-influencing. If anything, Bella has found a way to monetize her "why is she famous again" celebrity better than Lindsay Lohan ever could. I can't say I've ever seen Bella in a TV show or movie, nor have I heard her music, but I acknowledge that she's a celebrity. Begrudgingly. Anyway, Bella is currently promoting her latest book, and blame this on the slow-gossip summer months, but Bella has made headlines because she's come out as pansexual.
When it comes to dating, Bella Thorne doesn't define love based on gender, sexual identity or sexuality. The actress, who previously considered herself to be bisexual, has come out as pansexual, explaining in an interview with Good Morning America "you like what you like."

"I'm actually pansexual and I didn't know that," Thorne, 21, revealed. "Somebody explained to me really thoroughly what that is. You like beings," she said on the morning program while also promoting her new book Life of a Wannabe Mogul. "You like what you like. Doesn't have to be a girl or a guy or a he or she or they or this or that. It's literally you like personality. You just like a being."

Thorne is currently in a long-distance relationship with Italian singer Benjamin Mascolo.
Miley Cyrus called herself pansexual for a time as well, but in recent interviews, Miley has referred to herself as bisexual repeatedly, so… whatever. I know those two labels aren't the same thing, but I'm not sure Miley and Bella know that those two labels are not the same thing. The point is that Miley and Bella are attracted to men, women, transgender people, non-binary people, whomever. They're attracted to the personality, they're attracted to the soul. Lord, I hope gossip picks up soon.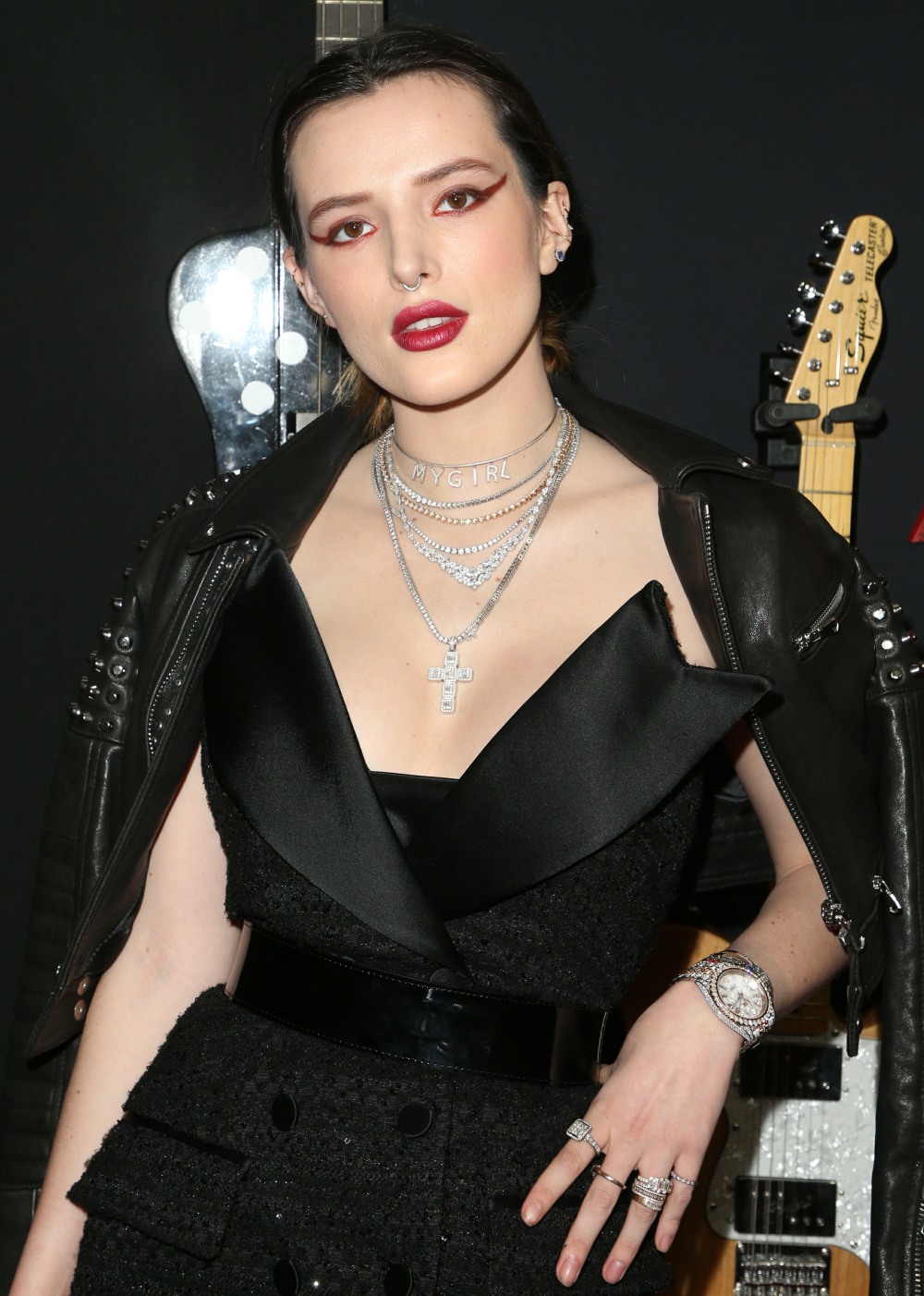 Photos courtesy of WENN.