A few months ago, we discussed Norway's Princess Martha, and how she fell in love with a sixth-generation American shaman. It was sort of a wacky story. Princess Martha is not the crown princess or anything, but she is (from my understanding) a well-known royal, and perhaps even a "major royal" in the Norwegian royal family. I think the Windsor equivalent would be…Princess Anne. That's basically Martha Louise's position. And what would happen if Princess Anne fell in love with an American Shaman? People would have a lot to say, of course. Apparently, it's no different in Norway. It seems like the Royal household went to Martha Louise and told her: "you can stay with your shaman but we're not letting you use your royal title to sell your snake oil." Which… I understand?
Princess Märtha Louise of Norway is making a big change when it comes to her official royal title. The royal has agreed to stop using the title of "Princess" in her business activities, the Norwegian Royal Household announced on Wednesday.

The 47-year-old royal, whose parents are King Harald V and Queen Sonja, shared the decision on Instagram, writing: "There have been many discussions about my use of title in a commercial context lately. The fact that I used Princess in the title of my tour, I have said before that I am very sorry, and I still stand by that. It was a mistake and I understand that it provokes when the princess title is used this way. The discussions are something I have taken seriously, and in collaboration with my family we have found that it is best that we make some changes.

"We have therefore jointly come to the conclusion that I use the title princess when I represent the Royal House, do my official assignments at home and abroad and in private contexts. From now on I will not use my princess title in a commercial context. That is, in all commercial contexts, I only use Märtha Louise. I find this to be a good solution where there is a clear distinction between my business activities and my role as representative of the Royal House, and that I have thus created room for greater freedom in my business activities."
Well, it's not as bad as it could be. And truly, I think most or all royal houses would take issue with a "blood princess" attaching her name AND title to commercial ventures, especially if those commercial ventures are so shady in nature, like a speaking tour with a shaman in which people pay gobs of money to have expensive feelings. So now when she's on speaking tours with her shaman or writing books with him or whatever, she'll just be Martha Louise, not Princess Martha. Okay. (I wonder if they'll eventually kick her out of the family though?)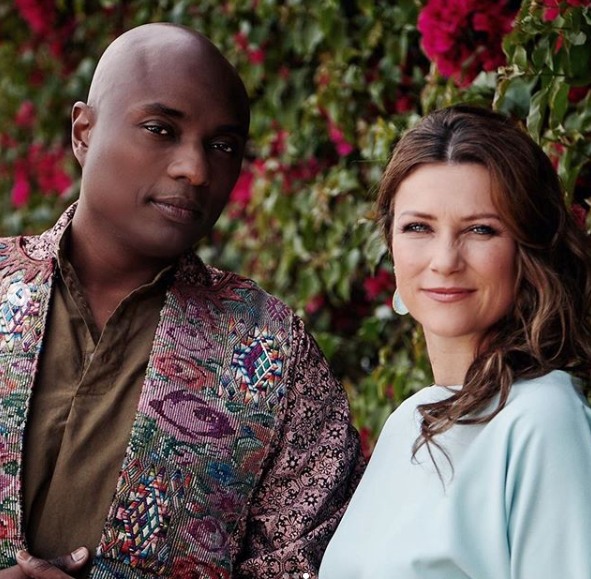 Photos courtesy of Instagram.