I so appreciate Anna Paquin for coming out years ago as one of the first bisexual celebrity women. She didn't paint herself as special or different (like Miley Cyrus does, she's ridiculous) and I give her so much credit for calmly explaining one of the biggest myths about bisexuality to Larry King, who conflated bisexuality with fidelity. She's managed to be open about her life while shielding her twins' identity and while not making a big deal about any of it. I know she's not a big celebrity, but she won an Oscar as a child, she could have gone that route. She could be promoting her personal life and capitalizing on her lifestyle if she wanted, but that's not who she is. Anna posted a message for World Breastfeeding Week in which she admitted that all the hype around it makes her feel bad for not being able to nurse her twins. That message is above. When a commenter noted that Anna had previously talked about nursing in relation to her breast size reducing, Anna opened up about her struggles with anorexia. She said that she was able to pump for but not nurse her fraternal twins, Charlie and Poppy, who were born prematurely almost seven years ago. Here's what she wrote and I've included a screenshot in the gallery.
cavglaz: I'm confused. I remember reading this article when it came out b/c I was nursing my newborn at the time.

_annapaquin's: @cavglaz I pumped briefly never was able to actually breastfeed. But the real reason my boobs looked tiny was I had a massive anorexia relapse after my babes were born. But that didn't make for a cute/funny talk show story…

cavglaz: @_annapaquin Appreciate you clarifying. Regardless of the journey you or anyone else took there's no need for shame or guilt. Glad you and your babes are healthy now. I still struggle with post body changes from 2 beautiful healthy boys but grateful to be so blessed when others struggle with everything from conception challenges to breastfeeding challenges to children with heath issues.
I've covered Anna for years, I'm a huge True Blood fan, and this is the first I'm hearing about her struggle with an eating disorder. She did mention it, also in a comment, last December, but that barely got coverage. Back then she said "I am gratefully and actively recovering from anorexia" when someone trolled her that she had "functional anorexia." This more recent comment lifts the curtain a little about her media strategy and explains why she's never discussed it in an interview. She just doesn't want the headlines or the speculation. She hinted about it a little in an interview with Self in 2010, saying "I'm really careful about what I eat, and I work out a lot. It's not like this is an accident… As I get older, I'm getting better about taking care of myself without depriving myself. It's not a good way to live. It's not a good way to work."
As for her comments on breastfeeding, she was so open and vulnerable about that too. For all the problems with social media, it really has helped us connect and relate to each other in deeper ways. Anna is a private person and she carefully chooses how and when to open up. It's been a privilege to get to know her this way, over many years. If more celebrities were like this it would make my job a lot harder though. Also can we please get the True Blood movie already? I promise to promote the hell out of it.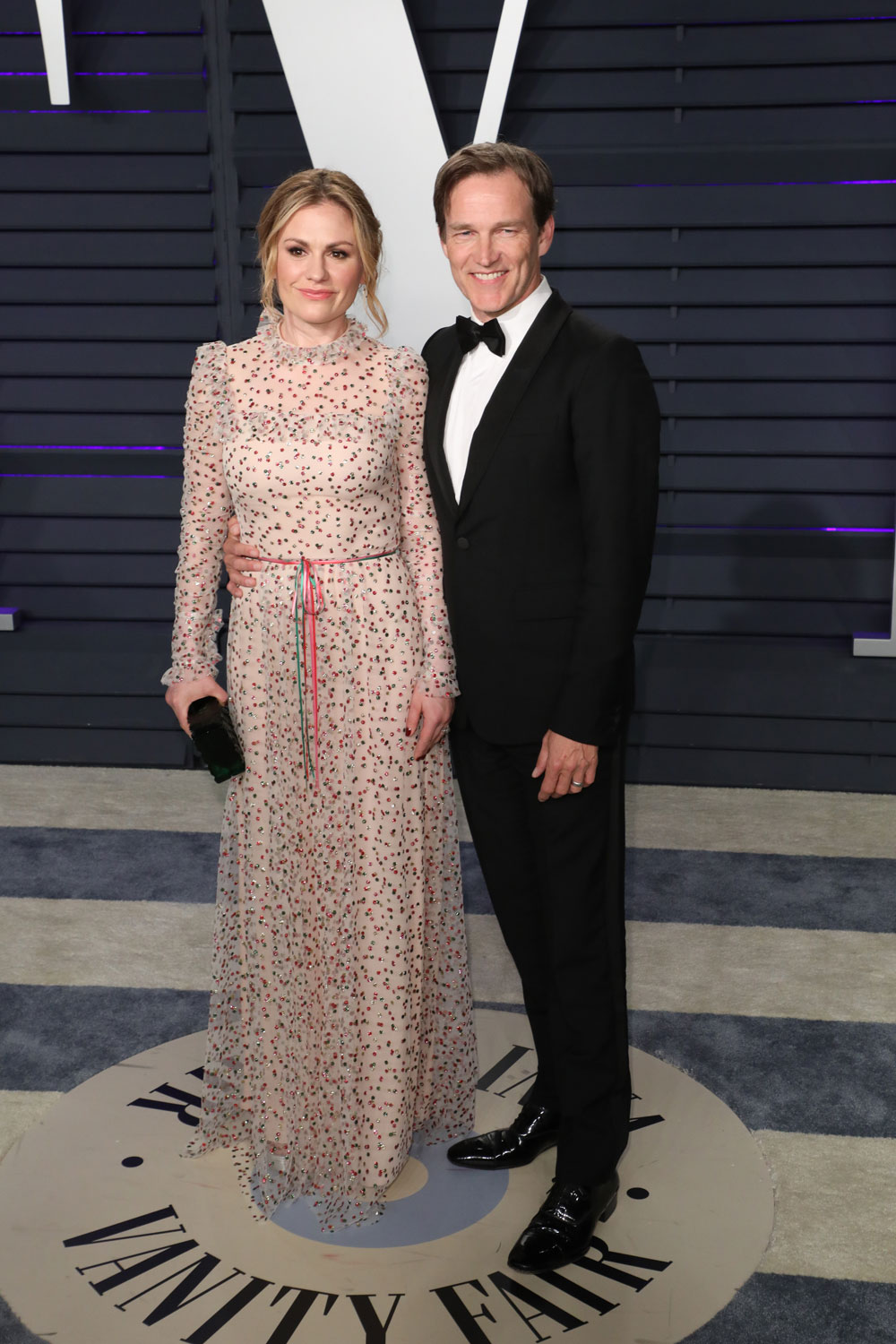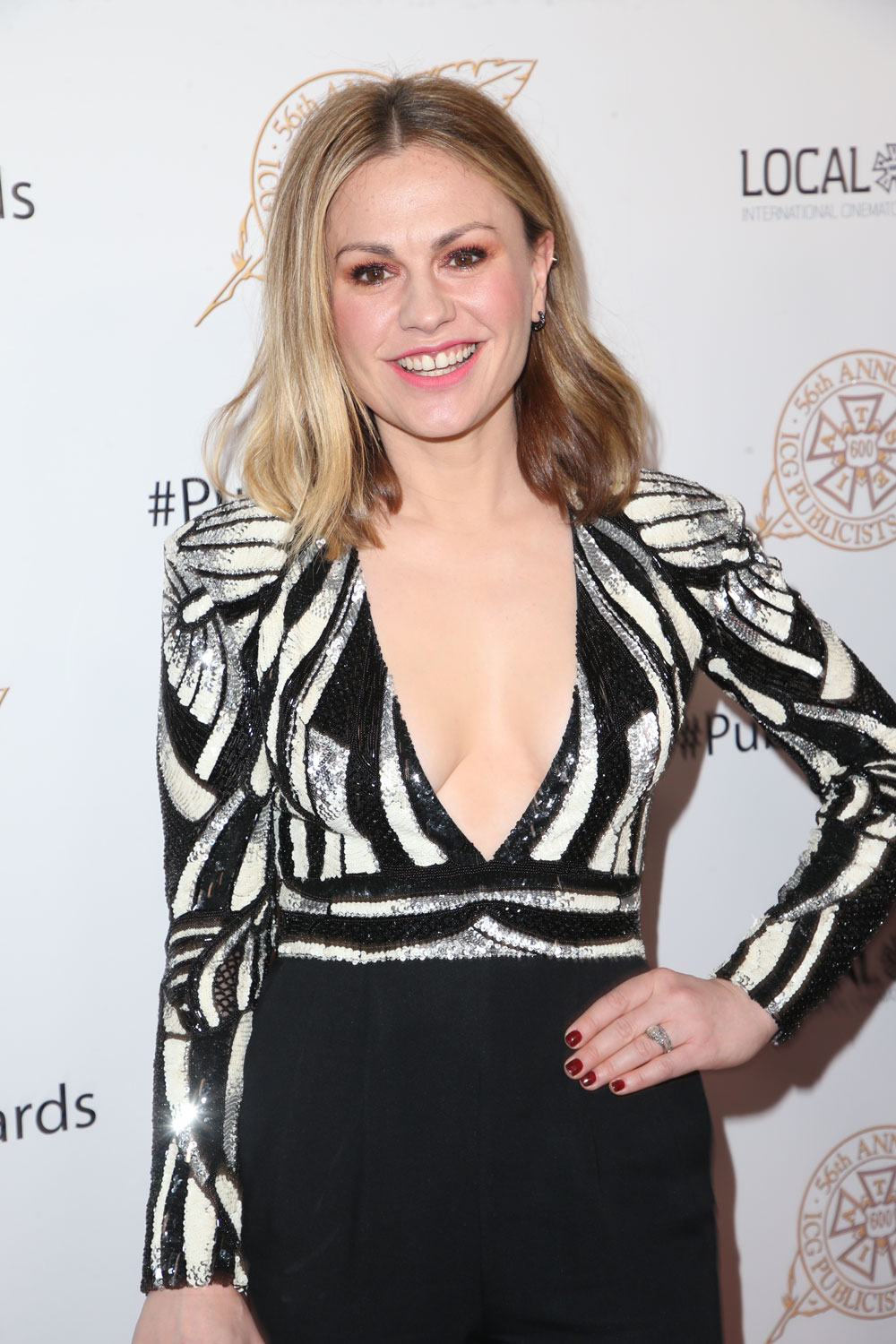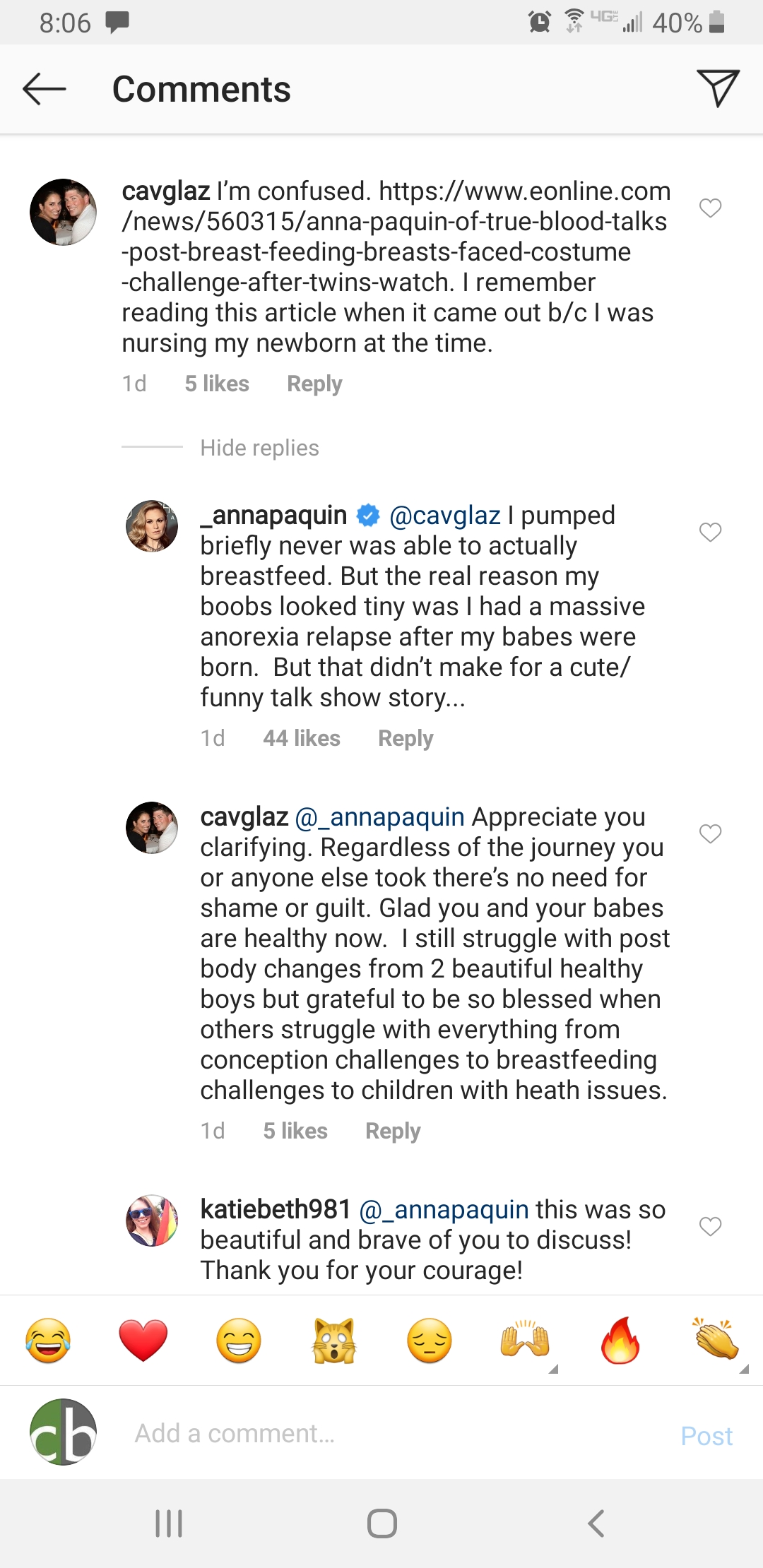 photos credit: WENN and screenshot from Instagram