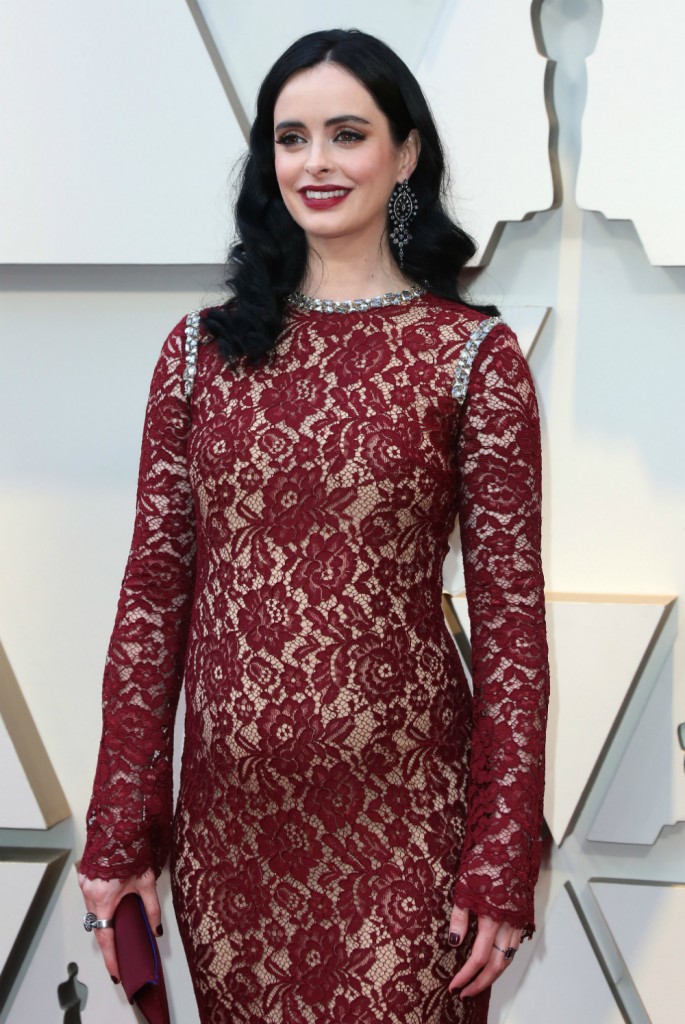 We were all kind of blown away when Krysten Ritter appeared at the Oscar's sporting a baby bump. I had no idea she was expecting. No wonder she was so content with ending Jessica Jones, she had another project to focus on. And now, the little bundle has arrived! Krysten and partner, Adam Granduciel, have welcomed a baby boy named Bruce.
Krysten Ritter has given birth to her first child – a baby boy named Bruce Julian Knight Granofsky!

Bruce was born on July 29 at Cedars-Sinai Medical Center in Los Angeles. TMZ got a hold of the little one's birth certificate, which you can check out on their site.
Adam's actual last name is Granofsky, he goes by Granduciel for his band, The War on Drugs. Bruce Julian Knight sounds like a knight, doesn't it? Of course, given Krysten's superhero background, there are already theories that the name is comic related, specifically Bruce Wayne/The Dark Knight. Given that Krysten was in a Marvel show, this would be kind of funny. However, the baby shower usually gives hints if the baby's name is themed. Krysten and Adam's was rock n' roll themed so I'm inclined to think Bruce and Knight are just a coincidence, rather than an ode to Batman.
Other than what's in the excerpt, we don't know much. Both Krysten and Adam are pretty private about their personal life, so I don't think we'll get much more information, which, of course, is perfectly fine. Except I like baby pics. One thing we do know is that Baby Bruce will be well-kept in blankets and caps. Krysten is an avid knitter who has her own pattern line. Maybe Bruce will be her model for a new baby-line? Ohmigawd – what if Bruce and Mikey model together?! We may not get pics of Bruce on her Instagram, but Krysten is always generous with pics of her pup Mikey (and bless her all the more for it.)
Congratulations Krysten, Adam an Mikey on the newest family member!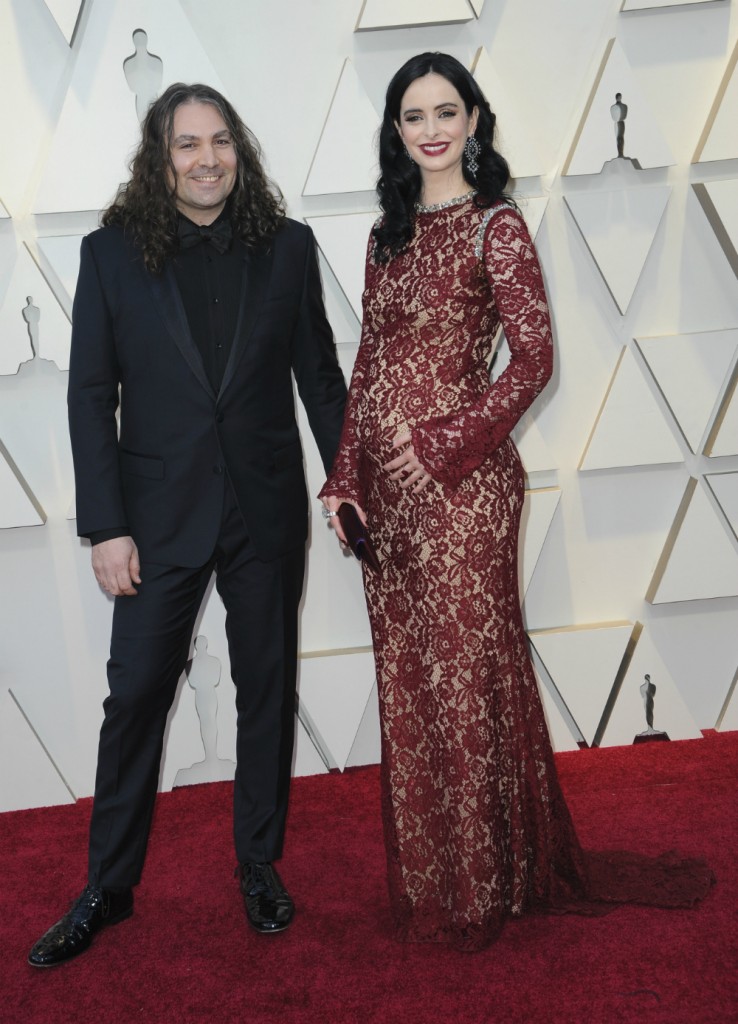 Photo credit: Instagram and WENN Photos