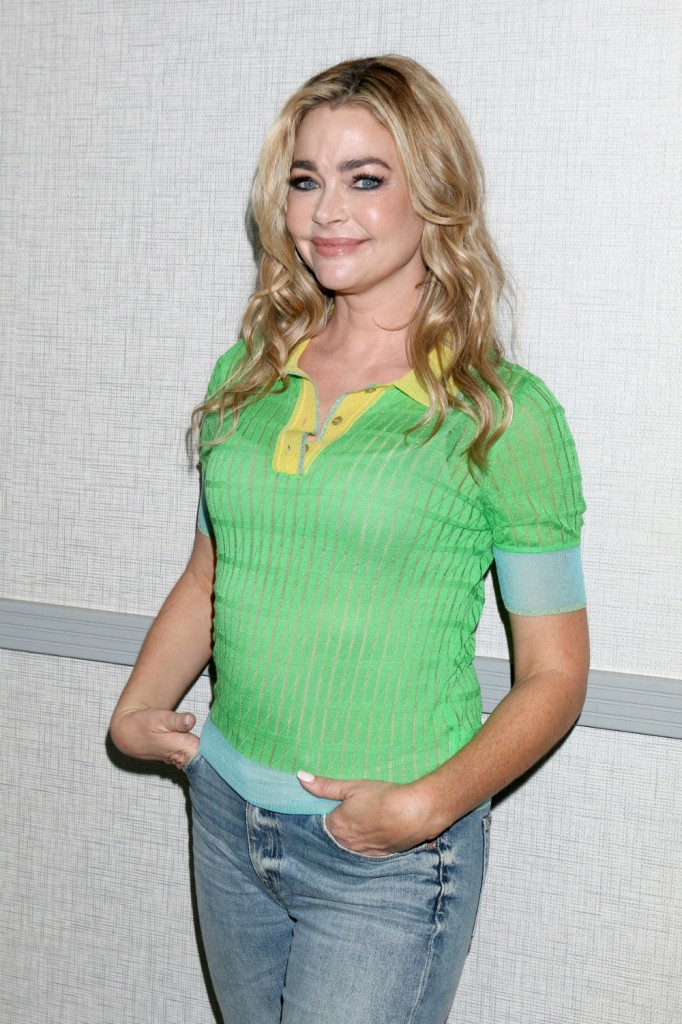 Denise Richards latest project, The Secret Lives of Cheerleaders, premiered last night on Lifetime. Denise plays the mom who forces her teenage daughter to try out for the squad. As the title suggests, the movie is Mean Girls who cheer, but like dark pom-pom cage-fighting kind of bullying. In real life, Denise is mom to two teenage daughters, Sam, 15, and Lola, 14 (her youngest, Eloise, is seven). I'm sure Denise didn't force her girls on to the cheer squad, but she did give them phones, which she thinks might be just as bad. She said this in an interview with Extra, below.
What Denise said about social media was:
I feel like it's so difficult now, even more so difficult for kids today because of social media.
I think so too and I'm definitely seeing that with my own daughters, you know, there's just so much access and they can see everything and hear everything. It's very different and I think it's a lot of pressure on kids now.

Are they on social?
Yes. I've taken it away several times. I feel like the biggest mistake I ever made was given them phones
We talked about Kelly Ripa and Jerry O'Connell not giving their kids phones for as long as they could. But their discussion was centered more around their kids getting lost on the phone and never seeing them again, not bullying, which it sounds like what Denise is suggesting is going on. But it's not just the phone that's the problem, is it? Because I assume these kids have access to computers and tablets. If they want to get into social media, I don't know that parents can effectively stop them. As we discussed on the Alex Rodriguez post, kids will find a way. I think maybe educating myself about what's out there will be a better course for me than trying to eliminate my kids' access.
I remember being so grateful when the school bell rang, and I could walk away from all the high school drama for the day. I couldn't imagine what it would be like to have it follow me home by way of social media. And I know that if kids want to come for each other, they'll come for everyone in the family, which would make having a mom on a realty show a liability. And let's not even start with their dad, Charlie Sheen. Could you imagine what kids who want to be hurtful lob at Sam and Lola? They have to fight social media fires on three fronts – oof. It might be easier to just not let them be teenagers. "Happy Birthday, Honey! Today you're 22." "But yesterday I was 11?" "Don't argue with me, I'm your mother."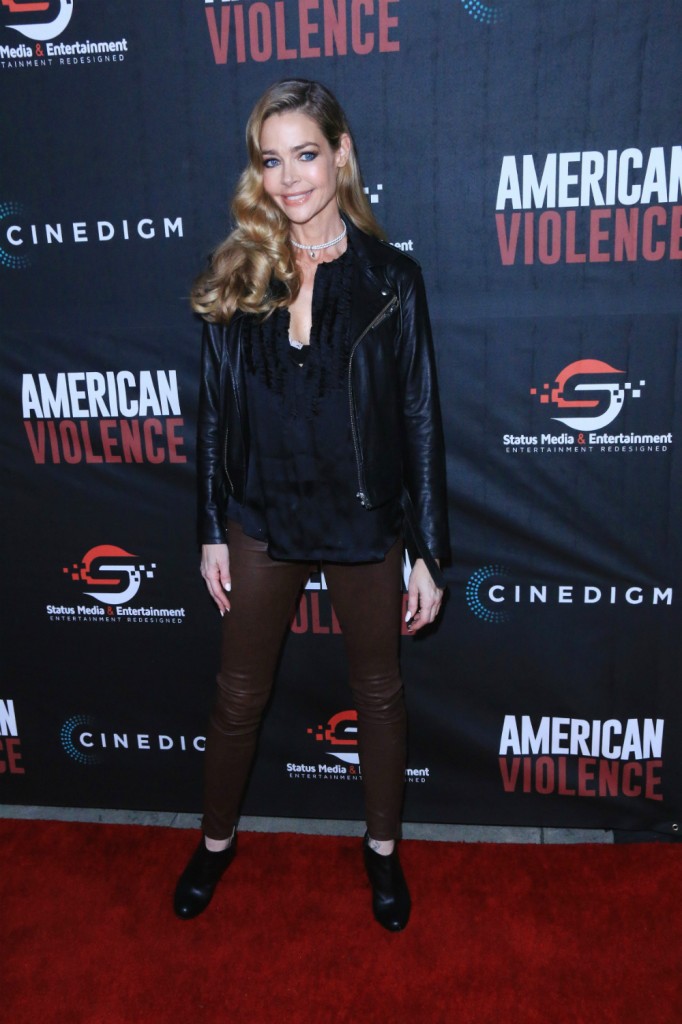 Photo credit: WENN Photos and Instagram