Embed from Getty Images
I'm sorry for that shady title, but Maya Rudolph has had some truly terrible red carpet gowns. She has! Last night was different as she rocked this amazing Valentino copper metallic draped gown. She said she was wearing earrings that Beyonce once wore and she was so excited about that. JustJared has the photo of Beyonce wearing them first.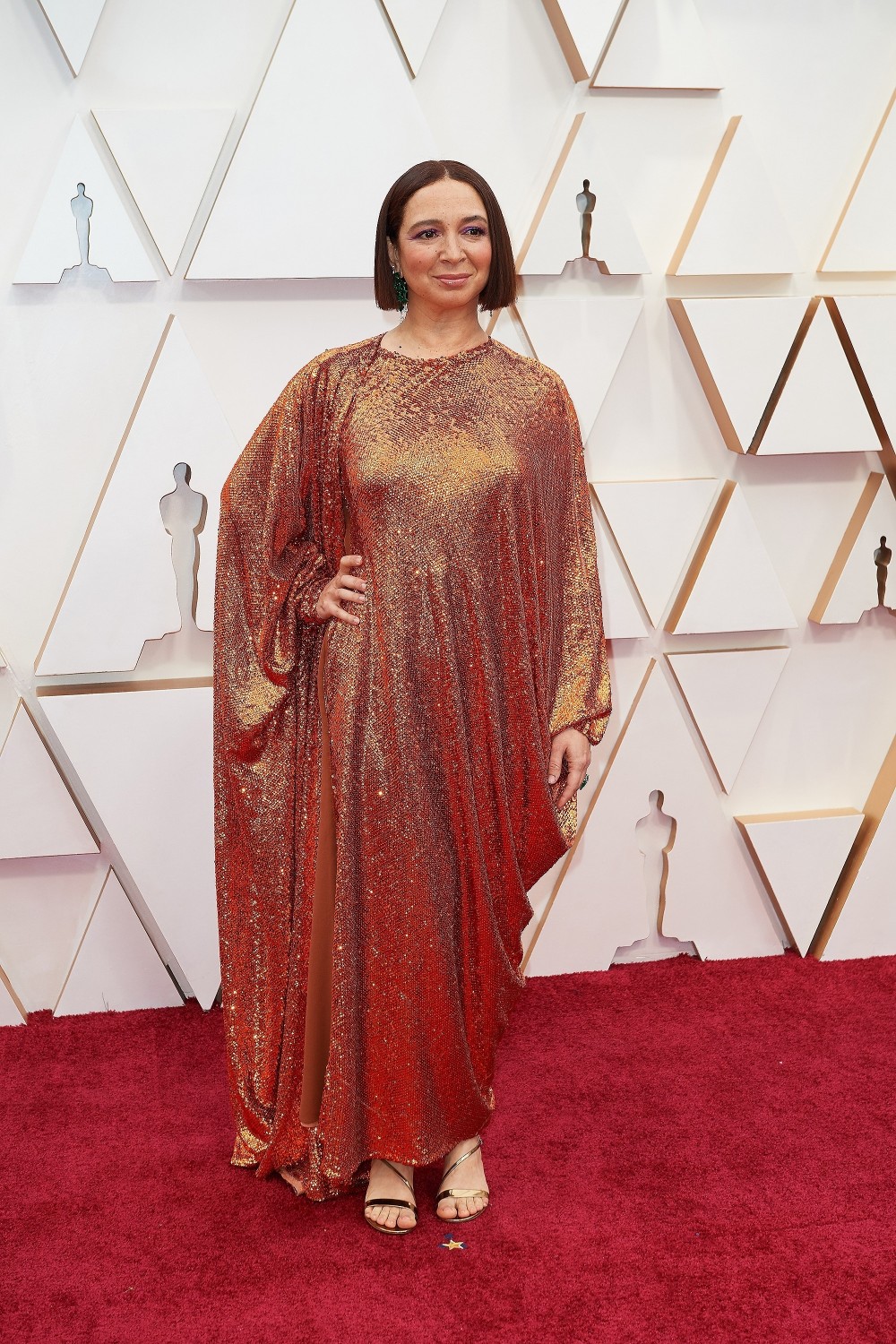 Maya and Kristen Wiig introduced Production Design and Costume Design and did a little bit where they argued and then sang a medley of songs. It was… not good, but I blame the writers for that, not them. Billie Eilish's reaction to that summed up how a lot of people felt about it. You can watch their presentation here.
Kristen was in a crimson red Valentino with giant side ruffles and a red train. The front was like a dickie and the sides were nude-colored, but you couldn't tell on camera and I thought we might see sideboob. This was way too much dress and she looked like a cartoon character, especially with those gloves!
Also in Valentino was presenter Caitriona Balfe. Not everyone liked this gown, but I thought she pulled it off. She can do high fashion and I like the elements of this gown. It's just a black mermaid gown with a pink sheer overlay and somehow it worked.
This looks good from the side.
Embed from Getty Images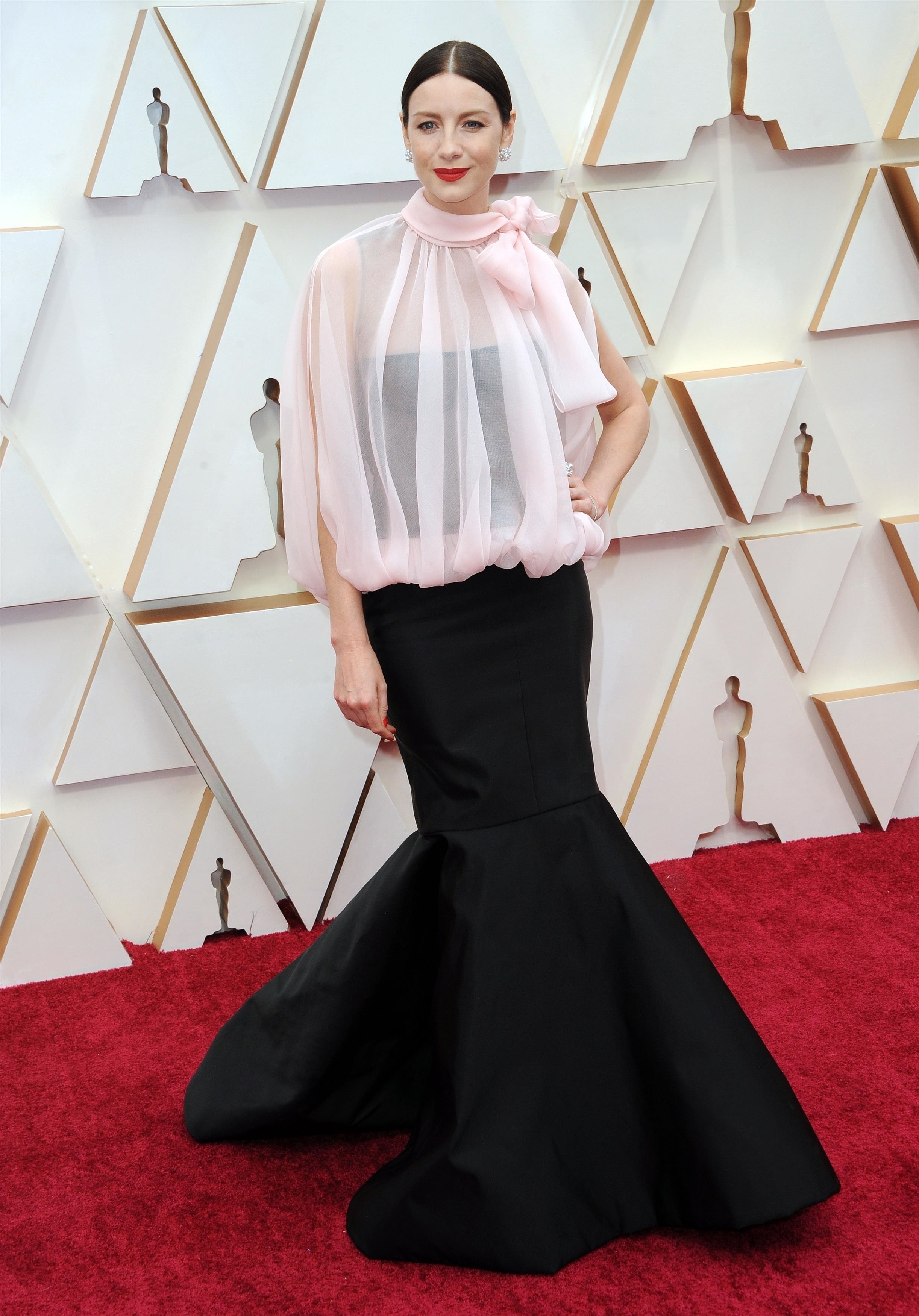 photos credit: WENN, Avalon.red, Backgrid and Getty