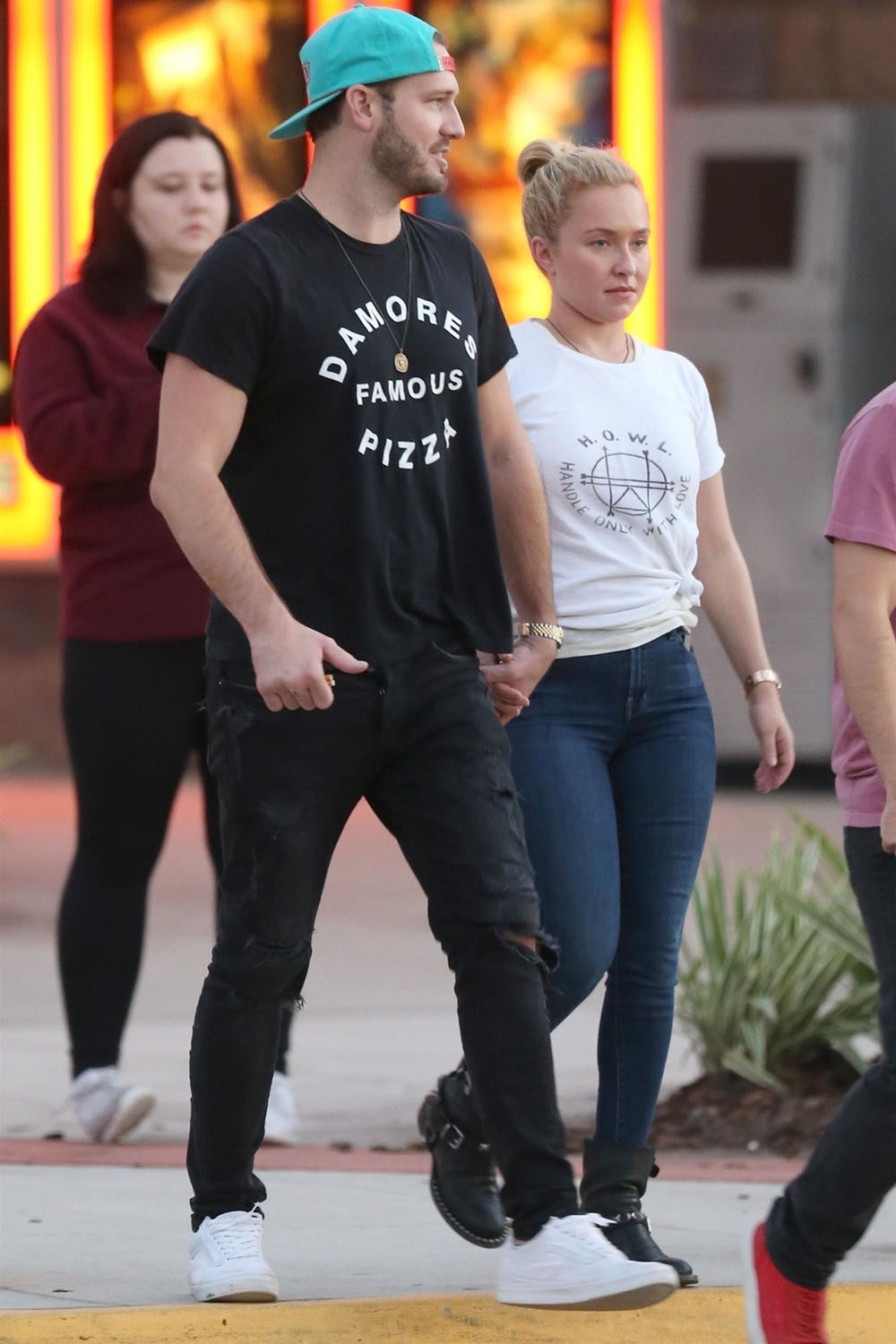 Hayden Panettiere has been going through some sh-t the past year particularly. She's been in an abusive relationship with an awful man called Brian Hickerson, who was arrested most recently on Valentine's Day after allegedly abusing her again. I didn't cover that because it was just sad and awful. (You can read the details and see Brian's mugshot on US Magazine's site, I'm not going to get into all that.) He was charges with felony domestic violence in May of last year when a protective order was issued against Brian on Hayden's behalf by the court. It's unclear if that was still in force during this last incident or if Hayden was seeing Brian voluntarily despite it. Whatever is going on, Hayden wants people to know that she's doing ok. She tweeted and deleted a photo of her ex, boxing great Wladimir Klitschko, with their daughter Kaia, five, writing "Best father ever." She also shared a photo of Kaia with face paint, which she deleted as well. When a Twitter user asked her about the abuse, she clarified that wasn't the same guy and that was Klitschko was her champ. Another person asked her if was ok and she wrote that she was "always good." Here are those tweets, and I got the background on her deleted tweets from US and E!
Wrong guy. Klitschko's r legends. That's my CHAMP.

— Hayden Panettiere (@haydenpanettier) February 24, 2020
Always good 😊

— Hayden Panettiere (@haydenpanettier) February 24, 2020
The last we talked about Hayden was a couple of months ago when she debuted a new hairstyle where she shaved the sides of her head. I wrote at the time that I hope it was symbolic of her dumping her abusive boyfriend. That may have been the case, and he may have come back and hurt her. That happens to so many women stuck in abusive relationships. It's much more dangerous for them when they try to leave, and they get blamed if they stay. I hope this means that Brian is facing jail, and that may be why she is so positive in her tweets. Only 2% of domestic abusers ever get jail time.
All of these photos of Hayden and Brian are older, we haven't had new photos of her in over a year.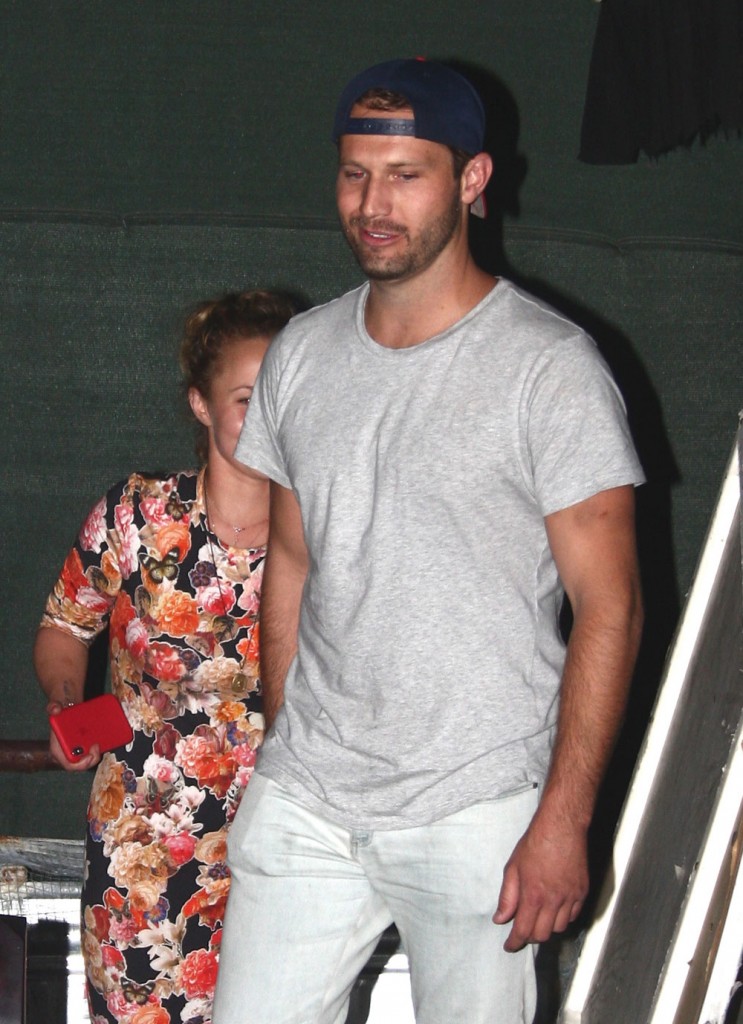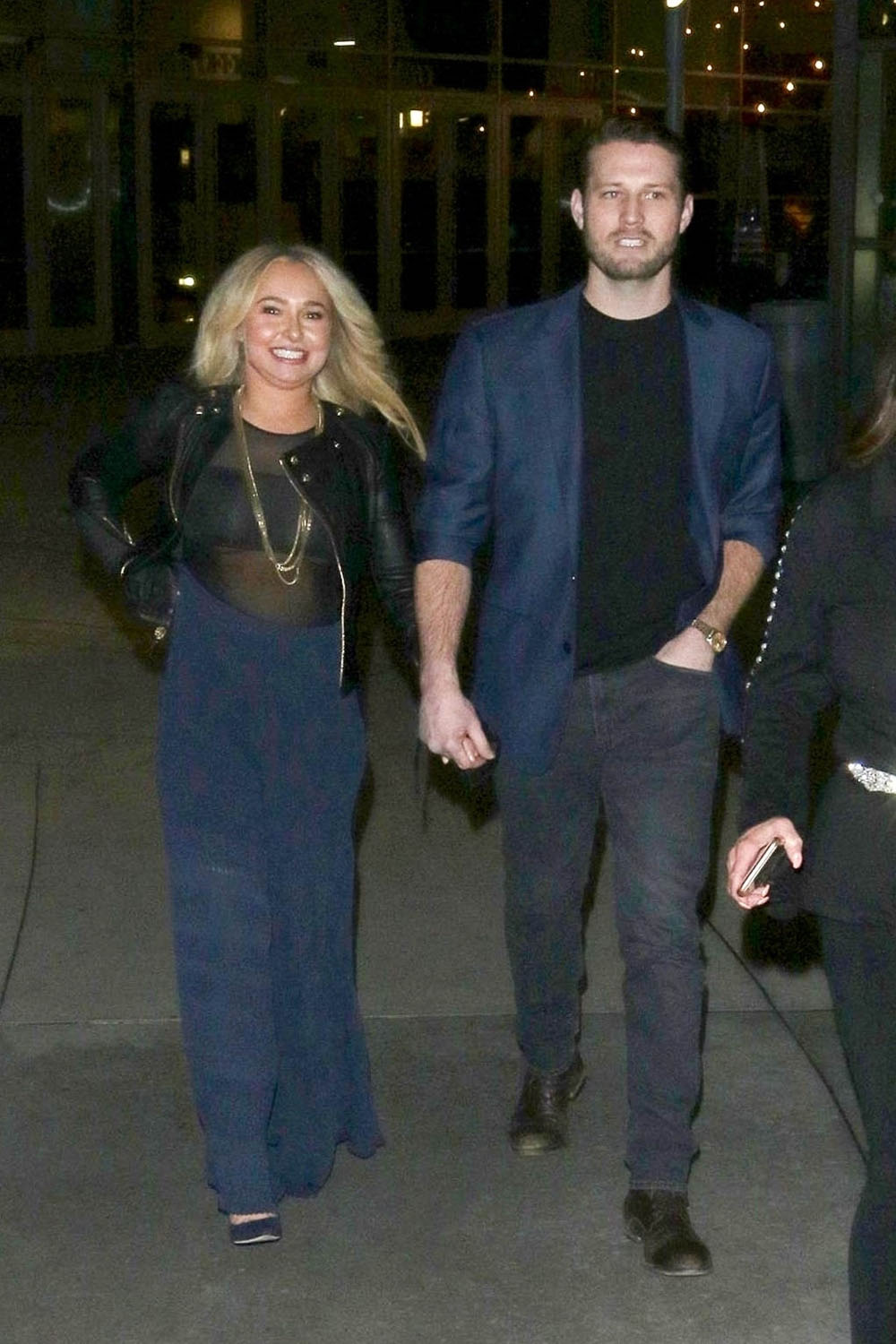 Photos credit: Backdrid, Avalon.red and WENN