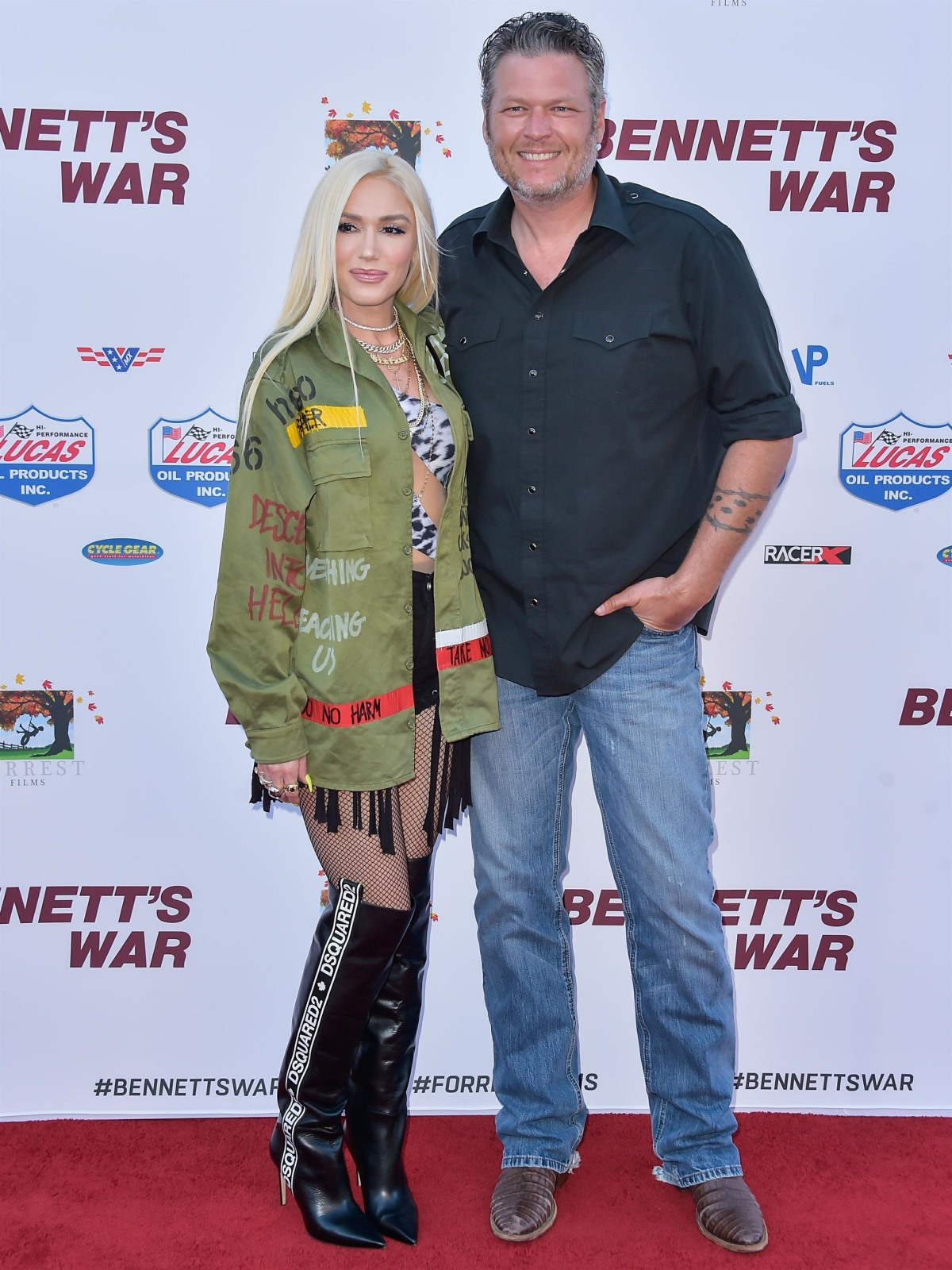 Several days ago, Gavin Rossdale spoke to a SiriusXM show about how his three youngest kids are stuck in Oklahoma and have been there for about two weeks. Gwen Stefani took their kids to Blake Shelton's huge Oklahoma ranch and it doesn't seem like she's bringing them back to LA anytime soon. Gavin and Gwen have joint custody, and Gavin is a hands-on dad, and he's used to having a lot of time with his kids. I remember that when Gavin and Gwen were first finalizing their divorce, the court even sided more with Gavin on the custodial issue, because Gavin barely tours anymore and he was the one planning to be in LA more consistently. So, while I understand completely why Gwen isn't putting the kids on a plane back to LA during a pandemic, of course I also think think it's a bit shady. Now this curious little item from Us Weekly:
Not on the same page? Gwen Stefani has faced difficulties homeschooling the three sons she shares with her ex-husband, Gavin Rossdale.

"Gwen is having a bit of a stressful time getting the boys' consistency when they are with their dad," a source tells Us Weekly exclusively. "The boys are used to having very structured days, but the coronavirus has made that impossible."

The "Don't Speak" singer, 50, is "worried when Gavin has the boys that they aren't focusing on school as much as they should be," the insider says, also noting how the remodel on her the home she shares with boyfriend Blake Shelton "is almost at a standstill" during this time.

"Everyone is looking forward to the time when this is over," the source adds.
Ah, so now *someone* wants us to know that Gwen thinks Gavin isn't doing a good enough job homeschooling their children during the quarantine. But, literally, who is doing a good job home-schooling these days? From what every celebrity parent has been saying, having the kids trying to learn anything at home these days is a complete disaster. Imagine trying to make three boys try to learn their lessons while Blake Shelton is gassing up the go-karts on the ranch?
Photos courtesy of WENN, Backgrid & social media.