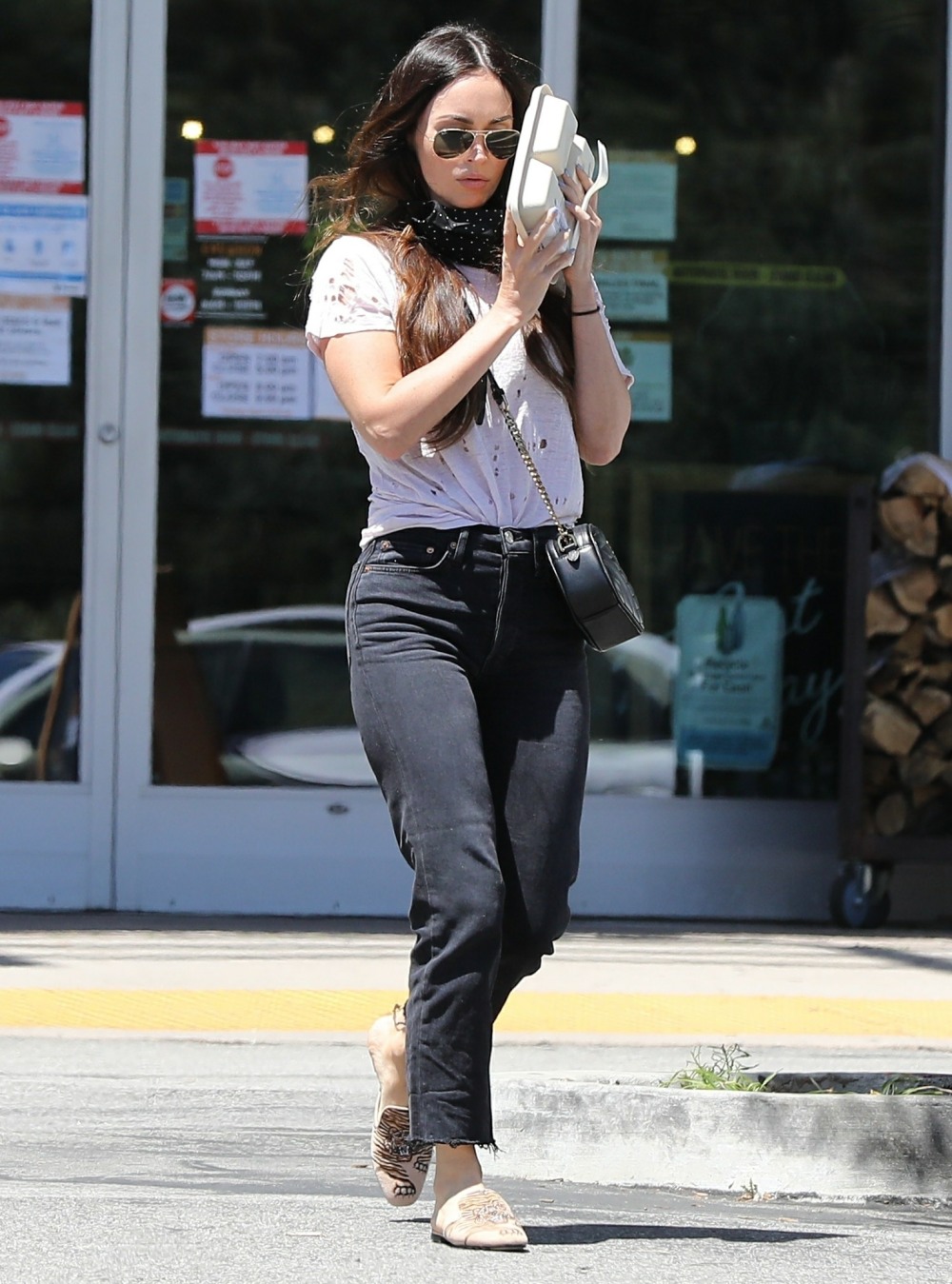 Months ago, I was going to ask the youths to explain who Machine Gun Kelly is and why he exists. But then I realized I don't actually care, and I sort of forgot about him. Clearly, I'm not listening to what many youths are listening to, because I only know the name "Machine Gun Kelly" for a few vague reasons – one, he probably had a fling with Kate Beckinsale months ago, and two, there was some kind of beef with Justin Bieber. And now I'll know him for something else: he might be Megan Fox's jumpoff after her marriage to Brian Austin Green fell apart in slow motion for years.
Could Megan Fox and Brian Austin Green be on the outs? The Transformers actress, 34, was spotted driving around and picking up food in Calabasas, California, with rapper Machine Gun Kelly on Friday.

Both Fox and the rapper, 30, have been cast in Midnight In The Switchgrass, although production on the film has been halted due to the coronavirus pandemic, Deadline previously reported. A rep for Machine Gun Kelly did not immediately respond to PEOPLE's request for comment.
I mean, E! News reported last month that Megan and BAG were separated again, and she's been photographed without her wedding ring. I feel like it's safe to say that regardless of Machine Gun Kelly's entrance into the situation, BAG and Megan were already on the outs.
As for BAG, he posted an Instagram of a butterfly with this message: "Eventually butterflies get bored sitting on a flower for too long. They start feeling smothered. It's a great big world and they want to experience it." Yeah dude. Your butterfly wife was 18 years old when you started dating her, and you were 30 years old at the time. Of course she wants to experience the world beyond YOU.
I can't say Machine Gun Kelly is really giving me any kind of good vibe.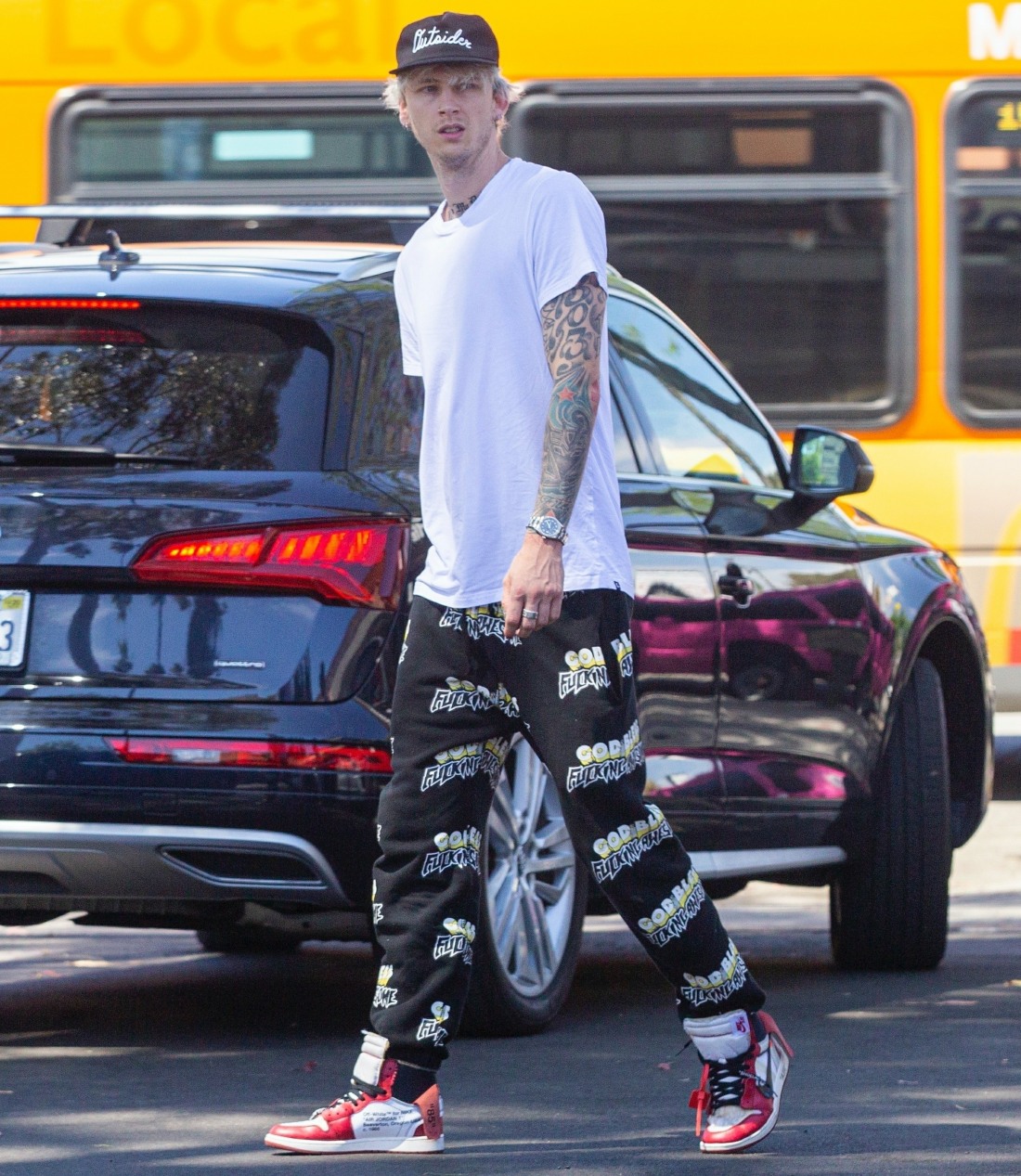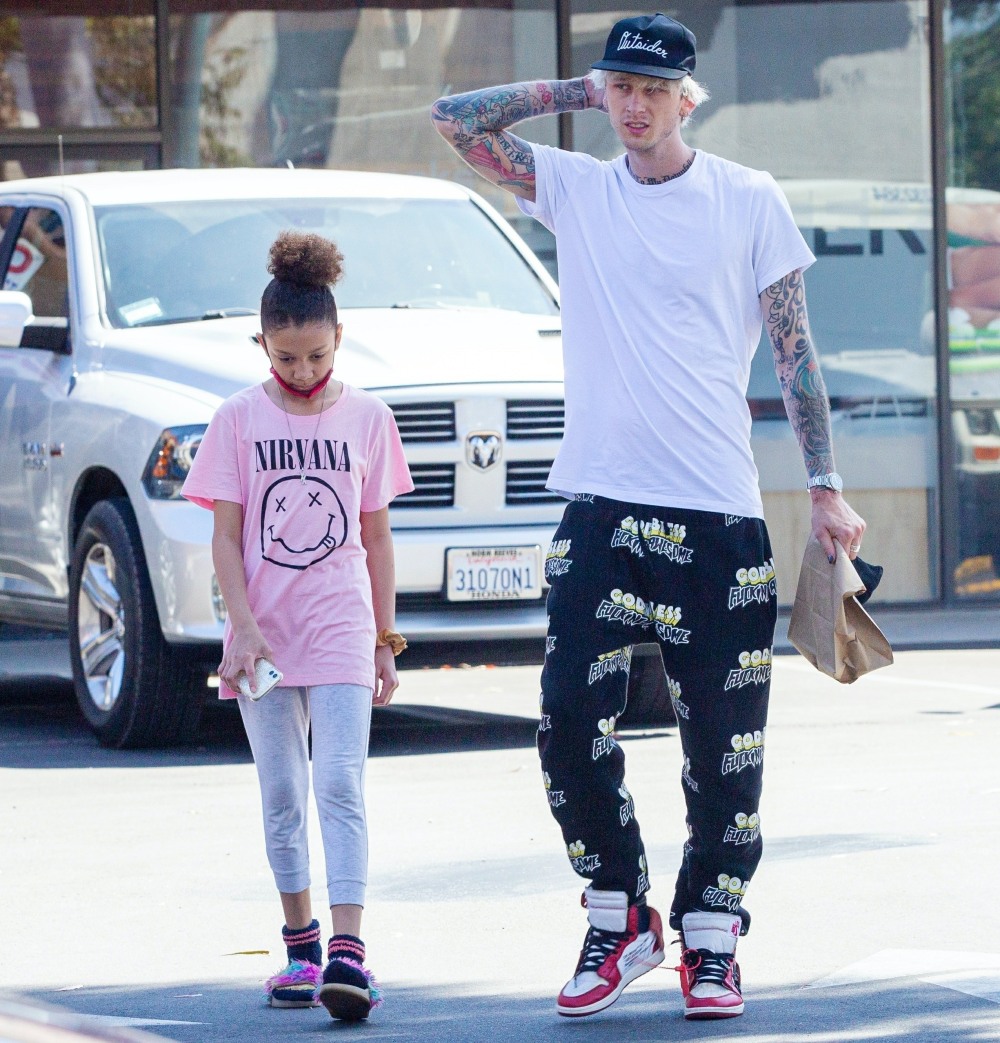 Photos courtesy of Backgrid.