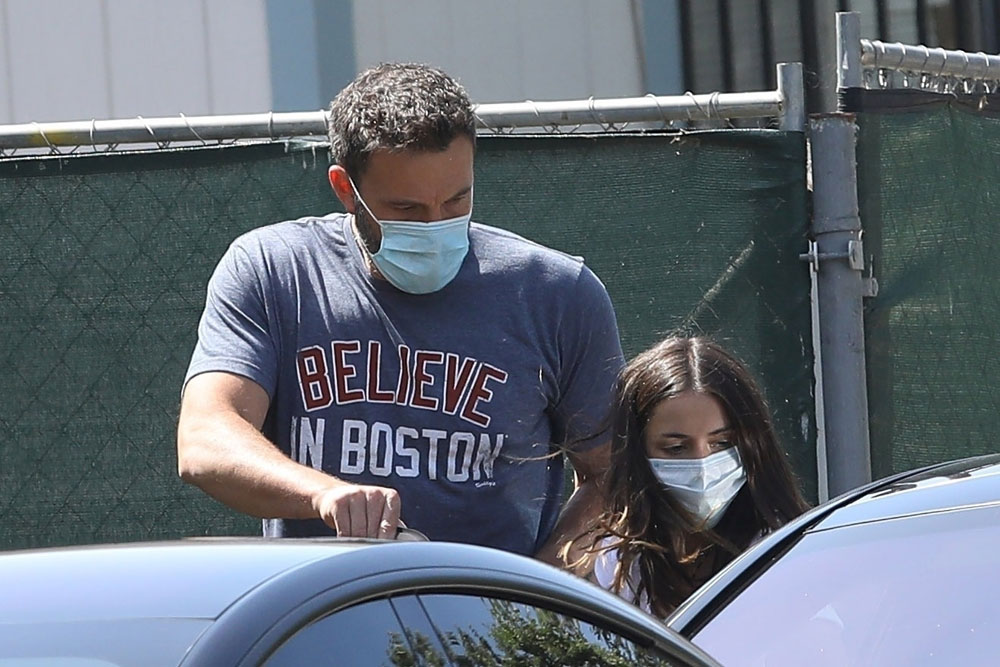 The last time we saw Ben Affleck and Ana de Armas, they were making out in a new video by Residente called "Antes Que El Mundo Se Acabe." The video featured couples making out in lockdown around the world, and also included cameos by Zoe Saldana, Ricky Martin, Bad Bunny and Lionel Messi with their respective partners. As someone who does not like seeing random people make out, I found it kind of gross. I think Ben's team realized this was not a flattering look for him or Ana. Someone gave Page Six the context for the video. Page Six has run multiple insider stories from Ben's perspective, so I'm sure this came from his team.
Ben Affleck and Ana de Armas have immortalized their love in Residente's latest music video.

The Hollywood couple are among 113 others from 80 countries who packed on the PDA for the Puerto Rican rapper's new song "Antes Que El Mundo Se Acabe," which translates in English to "Before the World Ends."

A source exclusively told Page Six that de Armas, 32, became involved in the music video because she is friends with Residente.

Residente shared the concept about creating the "longest kiss chain around the world," and the Cuban actress was all for it.

"Ana liked the concept and shared it with Ben," the insider added.

The footage of de Armas and Affleck, 47, kissing was taken while the couple celebrated de Armas' birthday in a desert during quarantine.
The article goes on to detail the other celebrities participating, but come on this comes from Ben. Remember how often he and Ana used to walk their dogs while staring into each other's eyes and clinging to each other? Well they stepped out to get coffee yesterday and it looks like they didn't give each other one longing look for the paps. Ana looked back at them once or twice though. Is this the start of a new phase for Afflarmas or are they going to pose for photographers again? I bet we'll see them back to their normal in a day or two, rinse and repeat.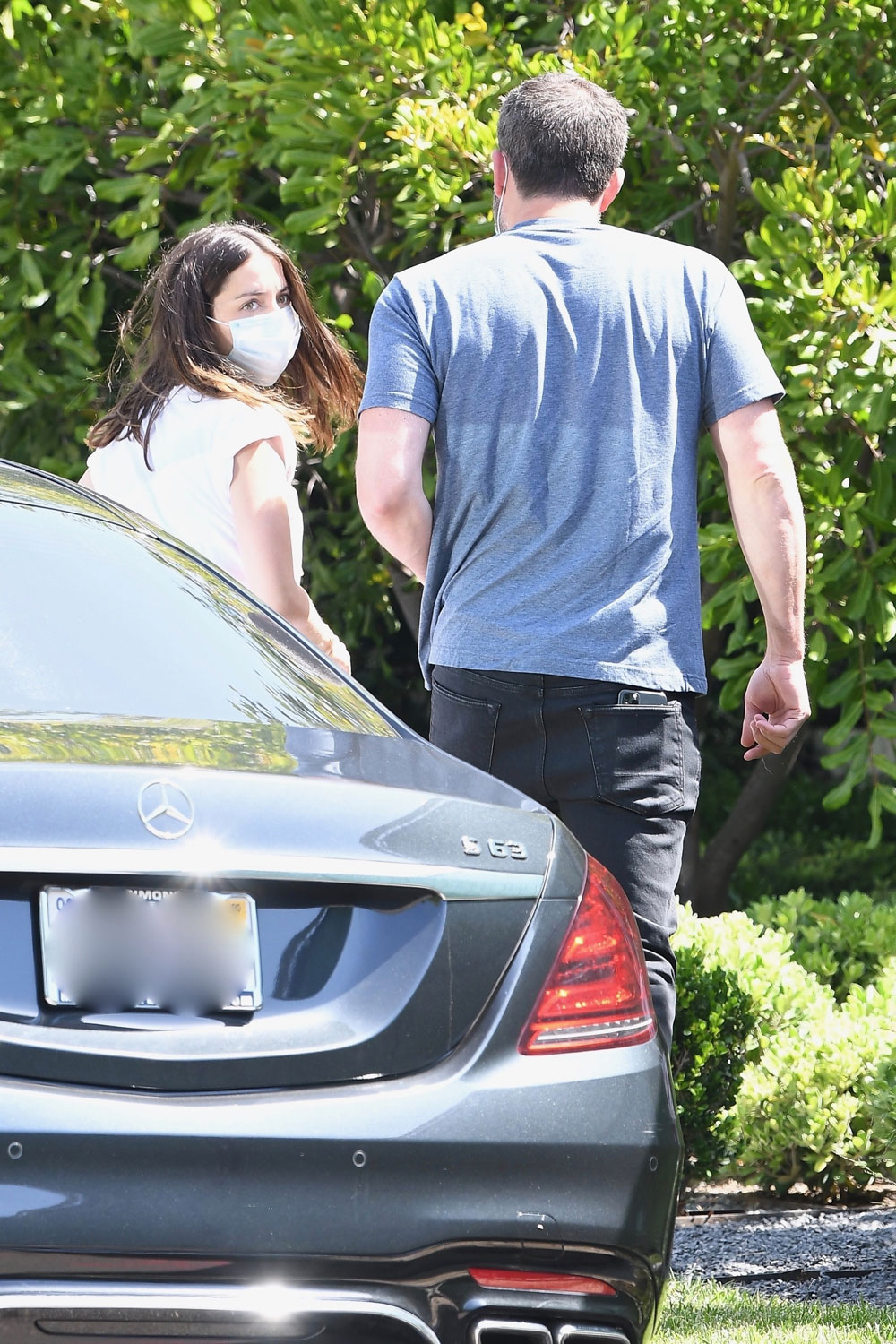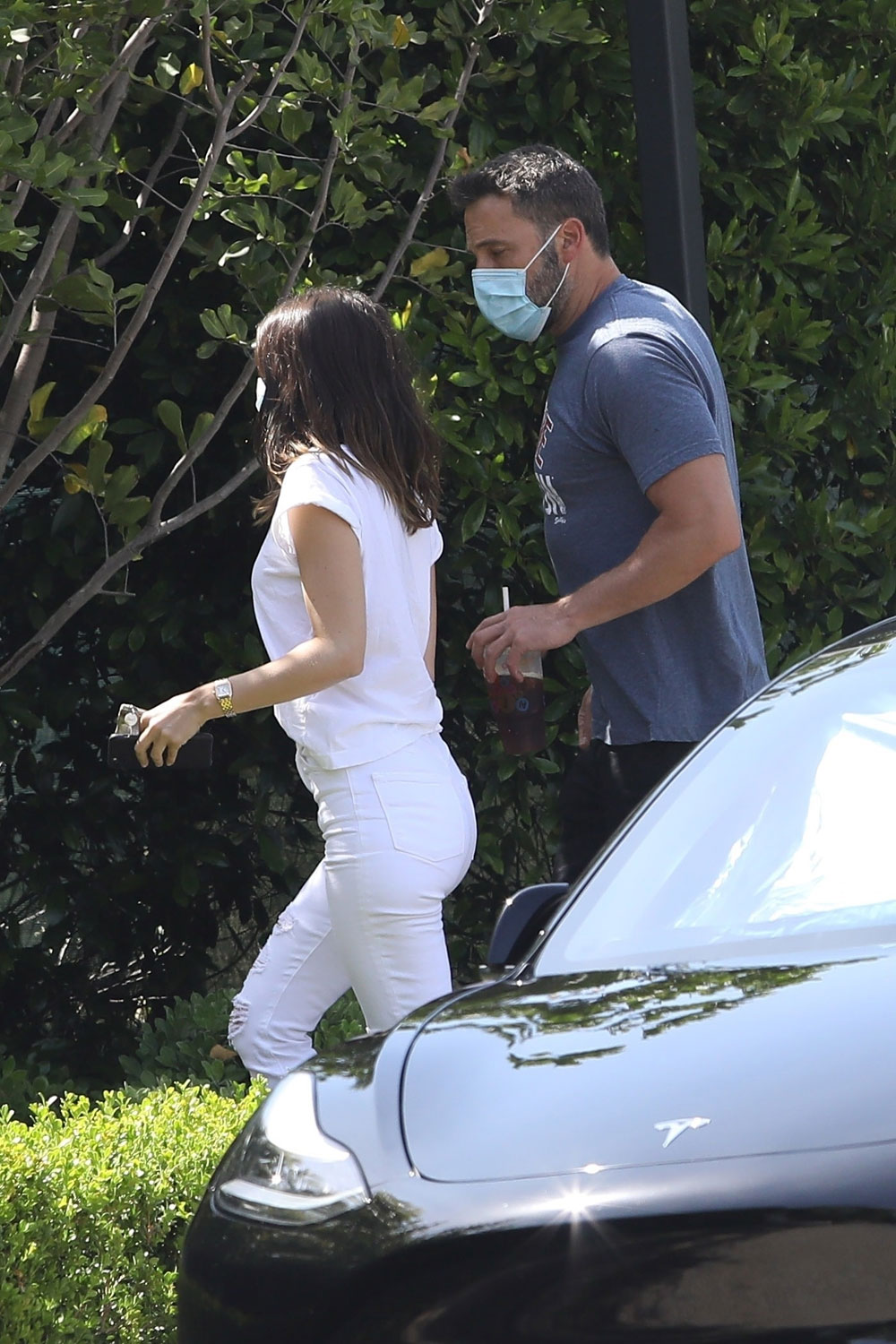 Photos credit: Backgrid