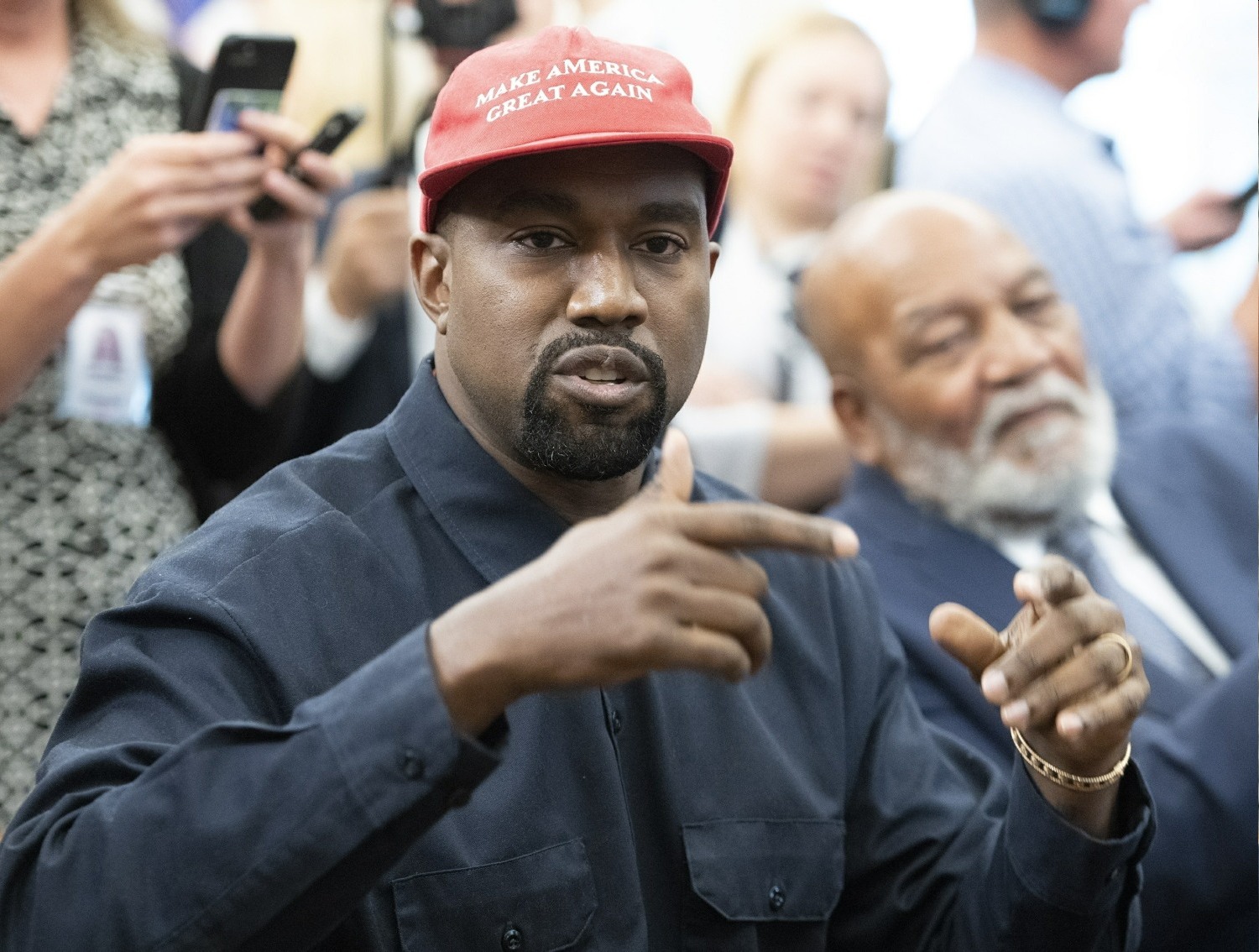 Kanye West's name will appear on at least a dozen states' ballots this year. There's a whole operation in nearly every state to get Kanye on the ballot. Those operations are being operated by longtime Republicans and Trump supporters. Kanye is also in open communication with Jared Kushner, who is clearly manipulating a mentally ill man. It's an open question about whether Kanye actually understands the depth to which he's being used and manipulated by MAGA Republicans. On one side, Kanye clearly agrees with them politically, especially when it comes to men's ownership of women's bodies and fake religiosity. On the other side, it's election fraud and no one is even hiding it. There's simply no way that Kanye is capable or organizing the sh-t that's happening in his name. So, this happened:
The United States is 64 days away from the 2020 election on Nov. 3, and Kanye West is still on the campaign trail. The rapper has appeared on a few ballots thus far, but public questioning of his intentions have risen–especially since Vice magazine published an article earlier this month claiming the Republican Party helped him submit the required signatures to appear on the ballot in the swing state of Wisconsin.

Nick Cannon is hoping to break down all of Ye's political controversies in a new interview he's been teasing on Instagram on Monday (Aug. 31). "People keep on saying I think that y'all, you and Republicans, are in cahoots," West said in a preview clip. Cannon responded saying that there are people who believe Republicans are "paying you to do what you're doing to be a distraction" in the upcoming election.

"Bro, can't nobody pay me," West replied. "I got more money than Trump."
I wish it actually was as clear-cut as Republicans paying Kanye to run. That would imply knowledge and a consensual, illegal, transactional relationship between adults of sound mind and body. Instead, it's Republican operatives manipulating a mentally ill man who is too ignorant to understand what's happening. Don't get me wrong, I'm sure Kanye is getting paid. I just don't think that's why he's participating in this bullsh-t. He's participating in it because he's an idiot and he doesn't know he's being used.
Photos courtesy of Avalon Red.