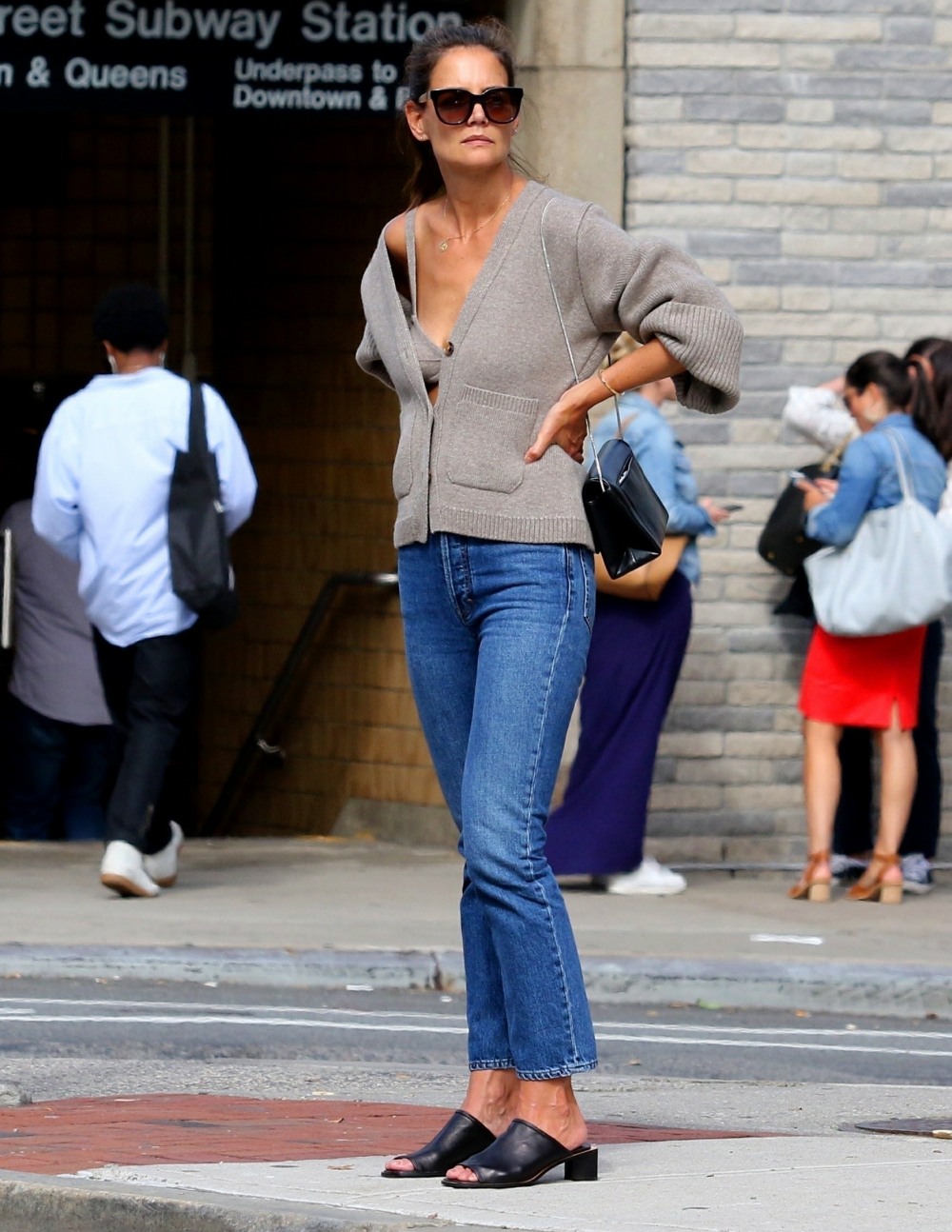 Katie Holmes' romance with chef/restaurateur Emilio Vitolo has been a whirlwind affair, although it looks like they probably met at some point in June or July of this year. By mid-August, they were going on wine-drinking dates and making out in front of paparazzi. Around the same time that those photos were being widely circulated, Emilio dumped his live-in fiancee by text. The ex is now going to various media outlets to talk about how devastated she is, and I don't blame her at all. They were still together in mid-August, and there was clearly some overlap between the start of his thing with Katie and the end of his engagement. It's also pretty clear that he dumped his ex as soon as Katie came around.
So, considering that Emilio sounds like a world-class douche, I was giving Katie Holmes some time to come to that conclusion on her own, that she doesn't need messy chef drama in her life. But no – even after she found out about all of that, she's still pap strolling with him and they're making out in front of the paps:
EXCLUSIVE: Katie Holmes kisses new boyfriend Emilio Vitolo Jr. after spending the day together in NYC https://t.co/mCDN865gNm

— Daily Mail Celebrity (@DailyMailCeleb) September 14, 2020
Ugh. Katie really likes this guy. She never did this with Jamie Foxx either. She's really, really into Emilio. And maybe she's at a point in her life where she doesn't care if it's messy, she just wants to have some fun. The thing is, she's not being cool about it at all:
Katie Holmes and her new flame are sticking close as their relationship develops. The actress, 41, has been seen out and about with chef Emilio Vitolo Jr., 33, around New York City, with the new couple often showing PDA while kissing on the street. In the latest issue of PEOPLE, a source says the two have been talking almost nonstop.

"Emilio is very charming, flirty. It's easy to see how Katie fell for him," the source says. "She seems very into him. She keeps texting Emilio all day long and he loves it. He can't get enough of her attention."

The two were most recently seen kissing in the city on Sunday while out on daytime date. They were first seen together at a dinner early this month, with Holmes seemingly happy and laughing throughout the date. A source later told PEOPLE the actress is "smitten" with the chef.

While the dinner appeared to be their first official outing together, it seems Holmes and Vitolo have known each other for a couple of months now as he left a comment of two dancing woman emojis on an Instagram picture that Holmes posted in July.
Texting him non-stop and he loves all of the attention? Sounds about right. I hope Katie knows what she's doing! I think she has a bad picker in general though (the one exception: Joshua Jackson).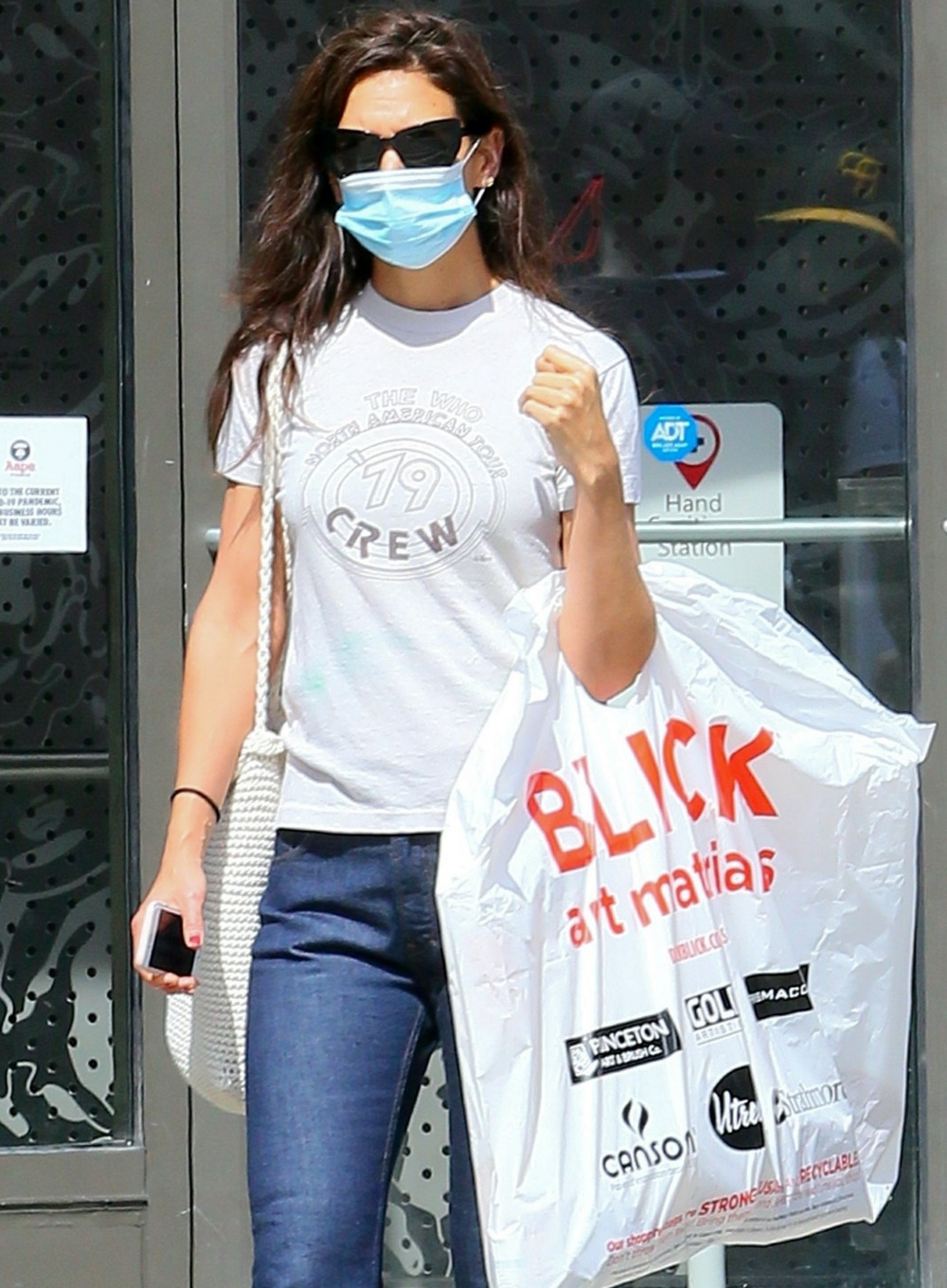 Photos courtesy of Backgrid.