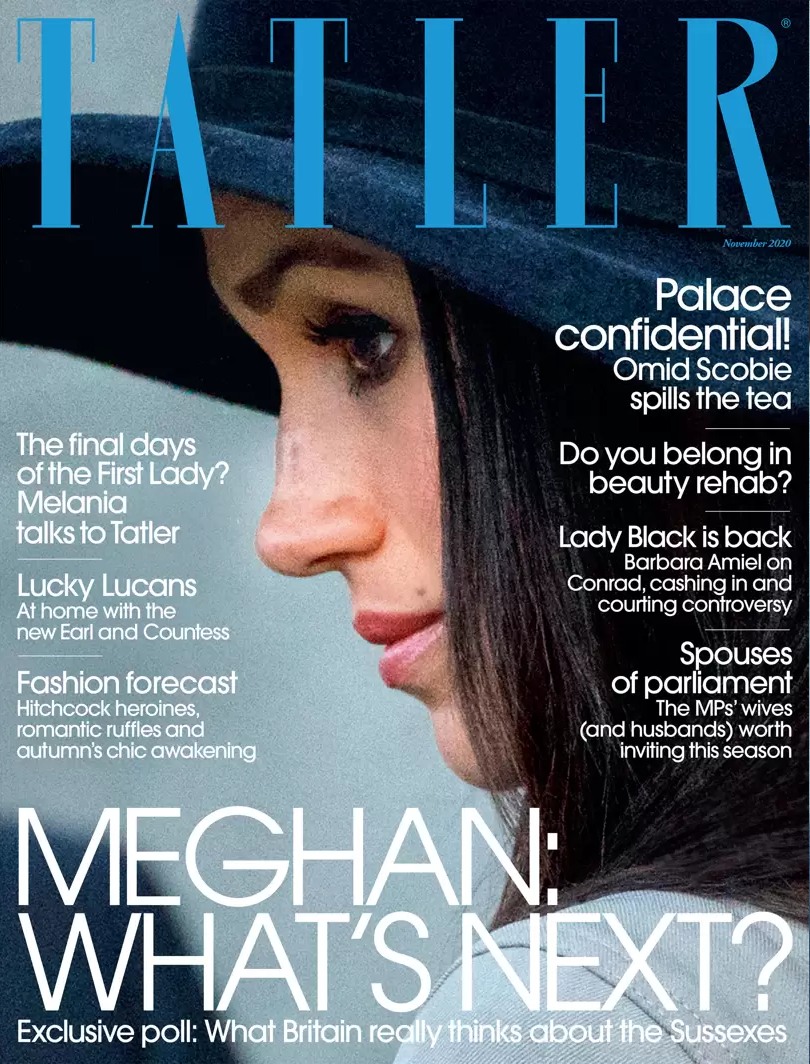 Do you think it's a coincidence that Tatler's November cover is "Meghan: What's Next?" just days after Tatler finally removed huge chunks of their "Catherine the Great" cover story from May? I don't actually think that there was some huge conspiracy, a royal tit-for-tat, but who even knows at this point? We already know that the Duke and Duchess of Cambridge are perfectly willing to sell out the Duke and Duchess of Sussex over anything. But… I also think Tatler is like every other magazine and British publication: they know Meghan sells. She moves copy, good or bad. Which is part of the reason why Tatler's summary of the cover story is so funny: they're so desperate to talk about her. She's been away from Britain for six months and they're still obsessed with her. It's crazy.
It's been exactly a year since the Duchess of Sussex, then still a working member of the Royal Family, was last on the cover of Tatler, and as the old adage goes, a lot can happen in a year.

Back then in 2019, Meghan was chosen to front the 310th Anniversary Special Edition, as the most talked about woman of the day. Tatler conducted an exclusive nationwide poll on the country's opinions on Meghan and four writers shared their differing takes on the Duchess: Lynn Barber, Afua Hirsch, Yasmin Alibhai-Brown and Lionel Shriver.

The results of that survey showed that the public was divided over Meghan. Now, as Harry and Meghan have quit the Firm, paid off Frogmore, set up home in California and signed a multimillion-dollar deal with Netflix, we asked the nation again what they thought of the couple in a new survey.*

Following Megixit, the majority of people who expressed an opinion, 68 per cent, agree that Meghan and Harry should have their titles of Duke and Duchess of Sussex taken away from them. 63 per cent also agree that as a British royal, Meghan should not be commenting on American politics – an interesting finding considering the furore surrounding her and Harry's decision to film a video urging people to vote in the US elections earlier this week. More than a third of those with a view think that Meghan has political ambitions of her own, with 35 per cent agreeing that Meghan wants to be president of the United States one day.
"63 per cent also agree that as a British royal, Meghan should not be commenting on American politics…" I'd be interested in knowing how Tatler's pollster framed the question, because it absolutely sounds like a push poll. The question should have been "Considering Meghan is an American, do you think it's fair that she encourages Americans to vote in the American election?" I mean… is Meghan even British? Did her British citizenship come through? I feel like we would have heard about it if it did. Anyway, the Tatler poll has me begging the question: why is Tatler conducting polling on non-working members of the Royal Family? Why do they care about royals who were mostly exiled by a rabid tabloid media AND members of their own family? Shouldn't Tatler care more about their homegrown Top CEO and her husband's obsession with the Top CEO's mummy?
Also: the 35% of British people polled who think that Meghan wants to be POTUS are f–king idiots.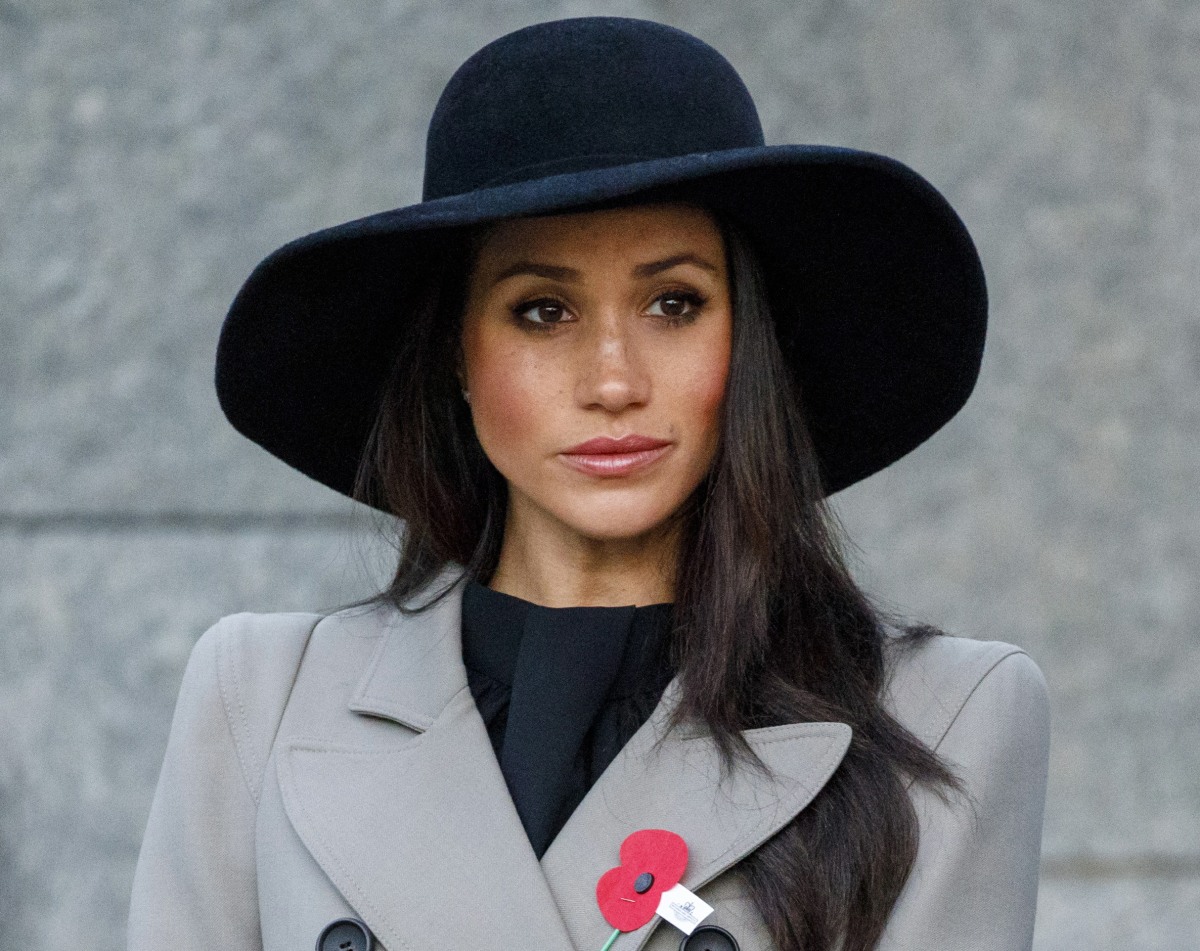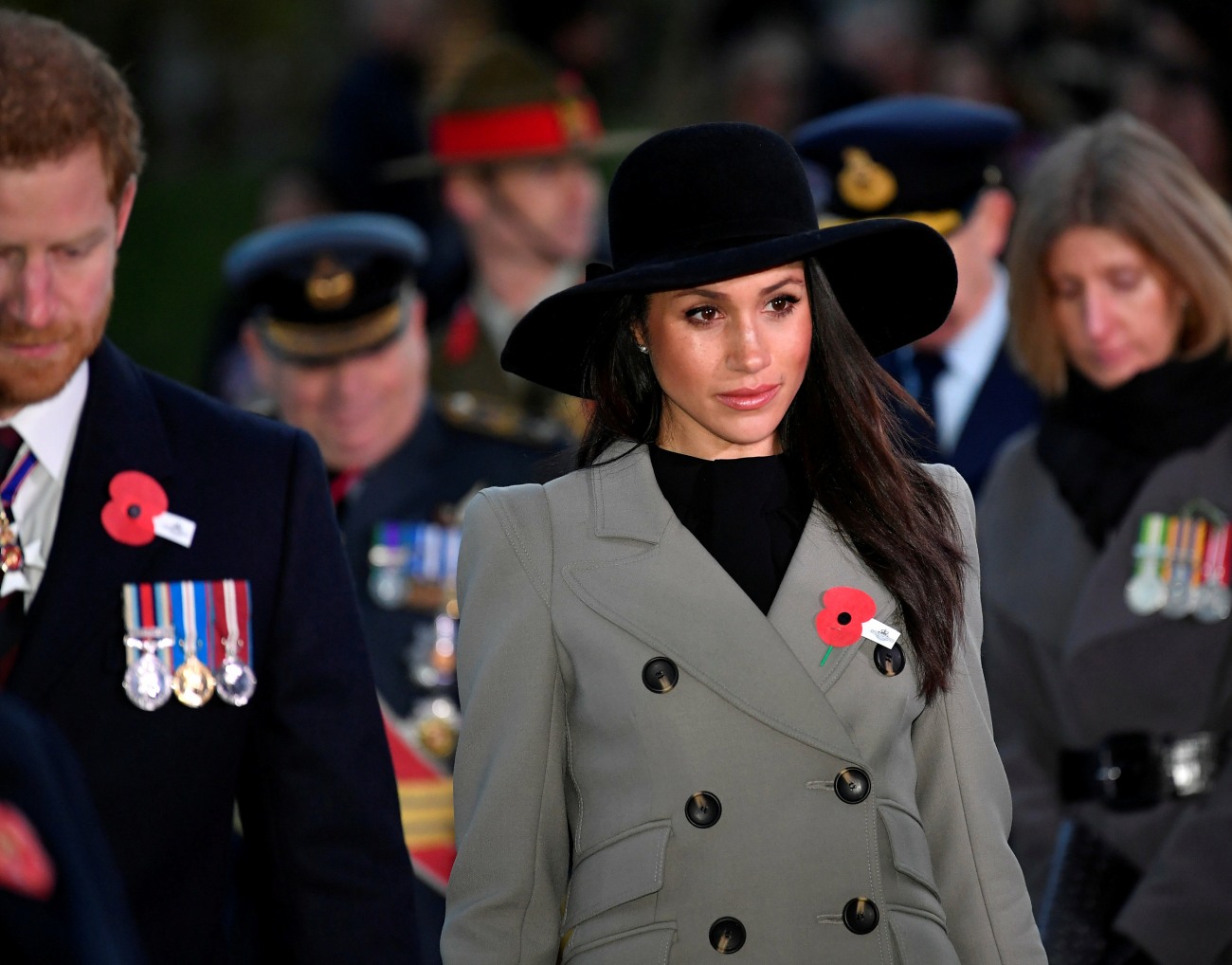 Photos courtesy of Avalon Red.