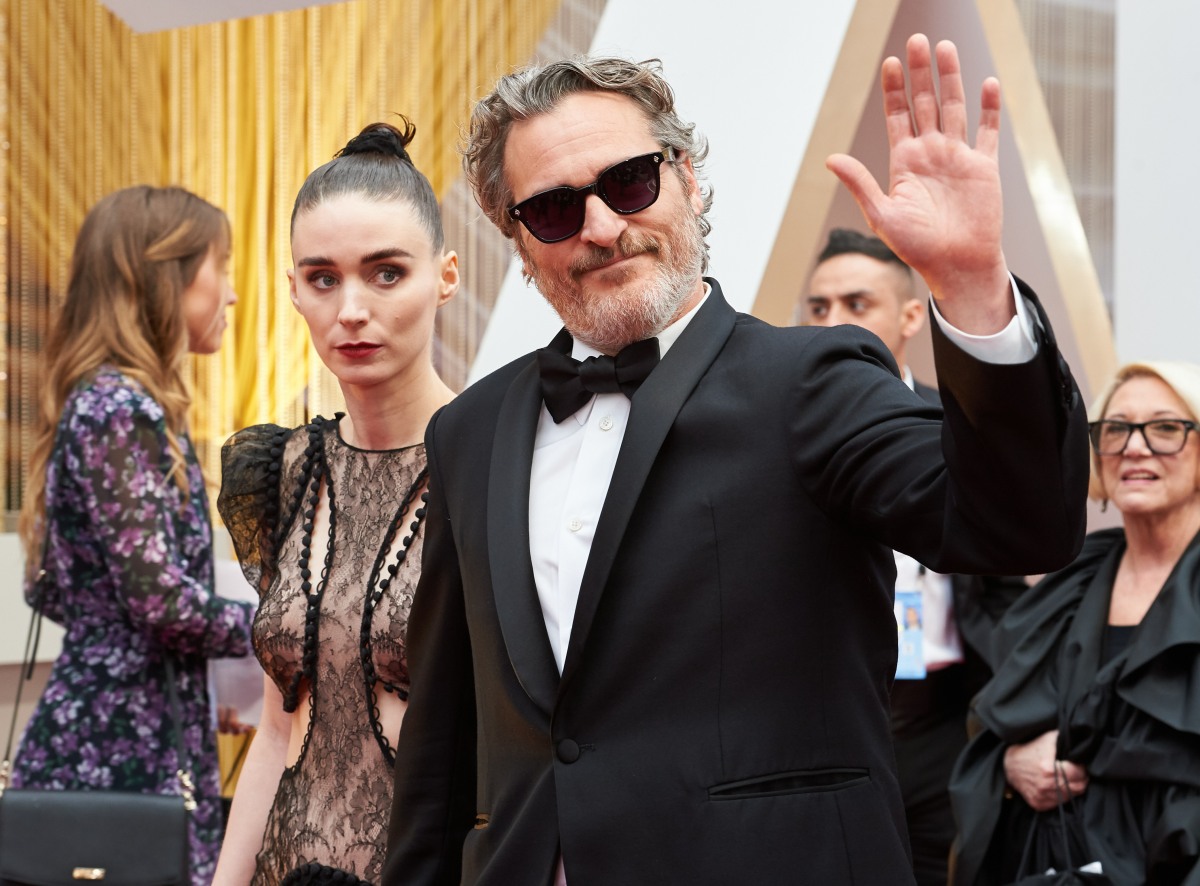 Rooney Mara and Joaquin Phoenix got together in late 2016/early 2017. They moved quickly, but since they rarely talk about their relationship, people don't really know that. They moved in together quickly, they started raising dogs together, and they seemed super-serious immediately. We've heard stories about how maybe they're engaged, and it wouldn't surprise me at all if they had gotten secretly married at some point. Then in May, we heard that Rooney was pregnant and "far along." Turns out, she absolutely was pregnant. Rooney and Joaquin welcomed a baby boy recently. They named him River, after Joaquin's beloved late brother.
Joaquin Phoenix and Rooney Mara are first time parents! According to director Victor Kossakovsky, the couple welcomed a son just last month and have named him River.

Victor revealed the happy baby news during the 2020 Zurich Film Festival over the weekend during a Q&A session with the audience following a screening of Gunda. Joaquin is an executive producer on the film.

Joaquin and Rooney seem to have chosen the name River in honor of his elder brother, who passed away in 1993 from a drug overdose.
When I posted this on Twitter, I was a little bit surprised by the outpouring of emotion for the news. People of our generation (I would say younger Gen Xers, Xennials and older Millennials) remember River Phoenix with such fondness. River had already arrived, he was already considered the best actor of his generation when he passed away. And… Joaquin was there the night he passed away. Joaquin called 911. Joaquin barely spoke about his brother in interviews, but I did notice that there was some softening around the subject of his family a lot during Joaquin's Oscar campaign for Joker. Remember that 60 Minutes interview? Joaquin spoke about River and his mom and sisters also went on camera. *sob*
Photos courtesy of Avalon Red, Backgrid, Getty.