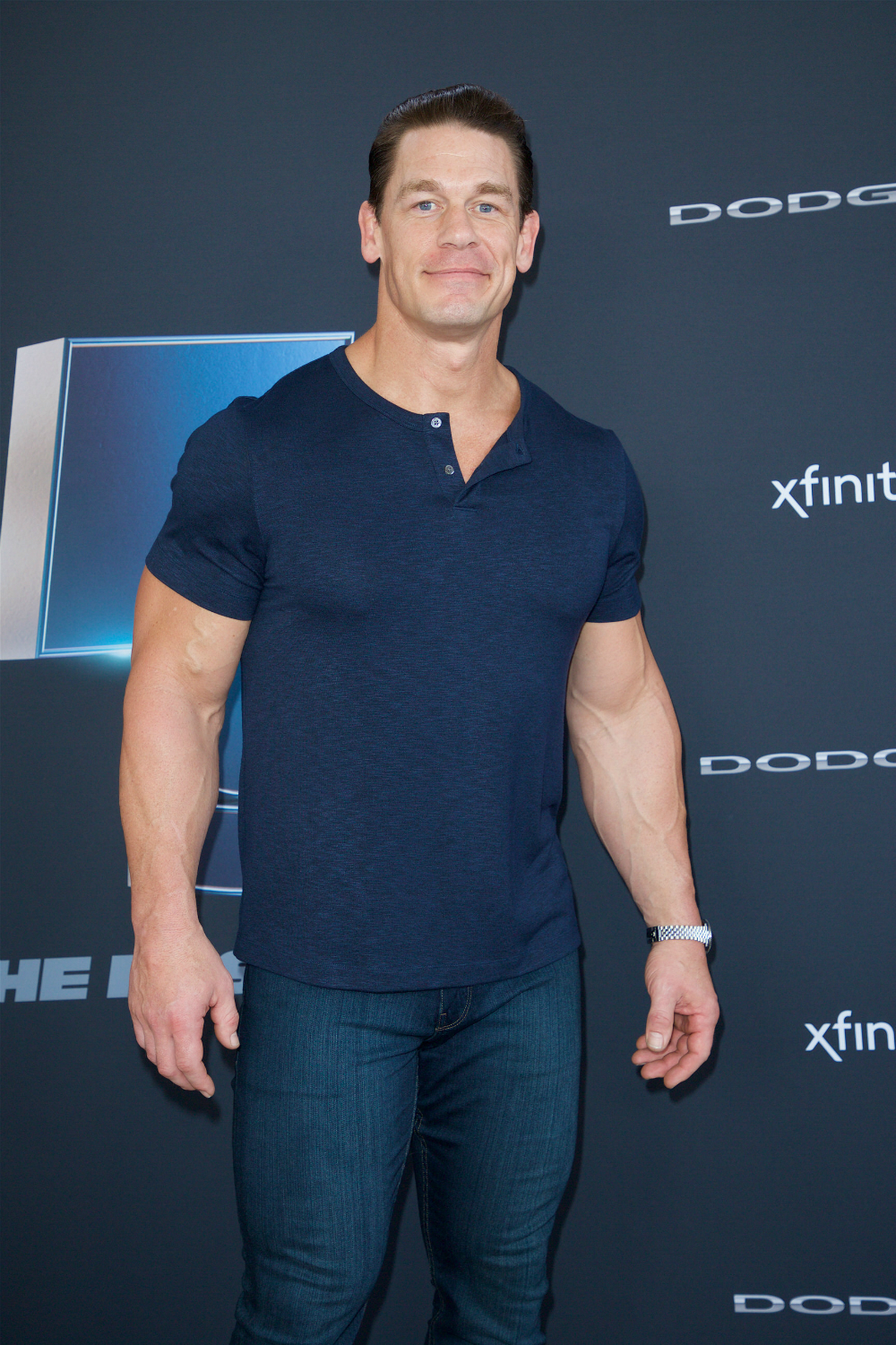 Question: did everyone write a children's book during quarantine? Somehow, I didn't get that memo. But Channing Tatum did, as well as Hilary Duff and now John Cena is promoting his latest kids book, Elbow Grease: Fast Friends. John was Jimmy Fallon's first in-person guest on The Tonight Show since they've gone back in studio. They discussed all the precautions they took before John came on, like testing, protective gear, social distancing while on stage and for the audience of about 12 people. As much as I appreciate everything the late-night hosts did with their shows during lockdown, Jimmy's back on his in-studio interview b-llsh-t and it was just kind of a gushfest between the two as they blew sunshine up each other's butts. However, it is BTS Week at The Tonight Show, so they took a little time to gush about BTS as well. Turns out, John is a big BTS fan with very good reason to be. And the BTS ARMY has welcomed him with open and well-choreographed arms. The ARMY discussion starts that the 4:26 mark
BTS told Fallon they wanted to meet Jon Cena and Cena loves their music and message
I got interested in the music, and then I got interested in what the music stood for. And they advocate self-love, they advocate don't be afraid of failure, they advocate you are enough. They kind of try to shatter all the stereotypical difficulties and uncomfortable situations that we go through, and they're catering to an audience that is living that — young people. So, like, that's why they are so popular around the world: one, they are great performers, but [their message] resonates with the people. And on top of that, they've developed this global army, this BTS ARMY, that is not just, like, geeked-out fans. BTS donated a million bucks to Black Lives Matter and the ARMY was like, 'Yo, if they can do it, we can do it.' And they… support charity. And this isn't the first time they have done this. This BTS ARMY charity gives a bunch to philanthropic causes. So as an artist, as a performer, hell man, we have fun. But if we can resonate through the television to you at home to come out of your pocket to give to a cause? Like, that's work, man. That's work and that's f**king changing the world. That's impressive. And I don't care how you feel about them. I don't care if it's your bag or it's not – I get it. It's music, you have your opinion to like what you want. How they conduct themselves as human beings and the message they send to the world – man, that's something special.
[From YouTube via Hollywood Life]
Well, when you put it that way… BTW, something I just learned, ARMY stand for Adorable Representative M.C. for Youth, so even their nomenclature is well thought out. I agree with John, I don't know one BTS song, but I have been wholly impressed with their and the ARMY's social and political activism. And they do, as John said, a lot of good because of BTS's example. It's a powerful example for a young, popular band to set. It makes complete sense that John and the ARMY would attract each other. John gives so muchof himself to his fans, not only being the number one requested celebrity in Make A Wish but going far above and beyond for every Wish fan he meets.
I also agree with John about fans being inspired to act in positive ways. I remember when they were trying to save the TV show Angel from being cancelled, the fandom arranged blood drives around the city to show support for the show. It was such a creative show of support but the amount of blood the Angel fans gave made a huge impact on the local hospitals. We've seen how destructive these fandoms can be when it comes to feuds and such, I think it's important to point out all they good they do collectively as well. And just think: if Cena fans and the ARMY unite – they'd take over the world.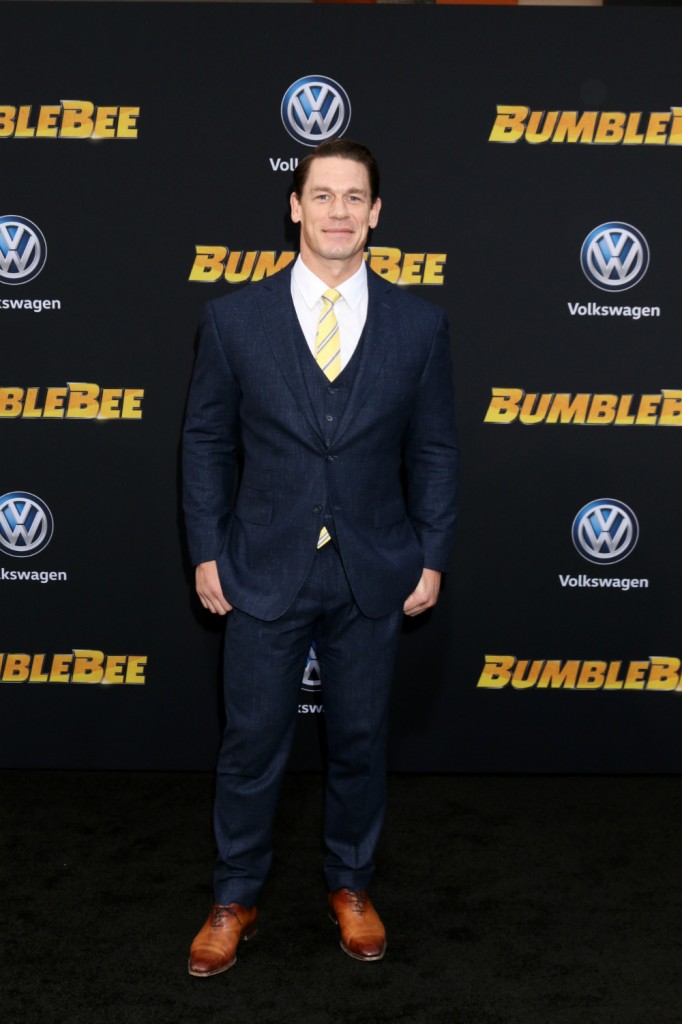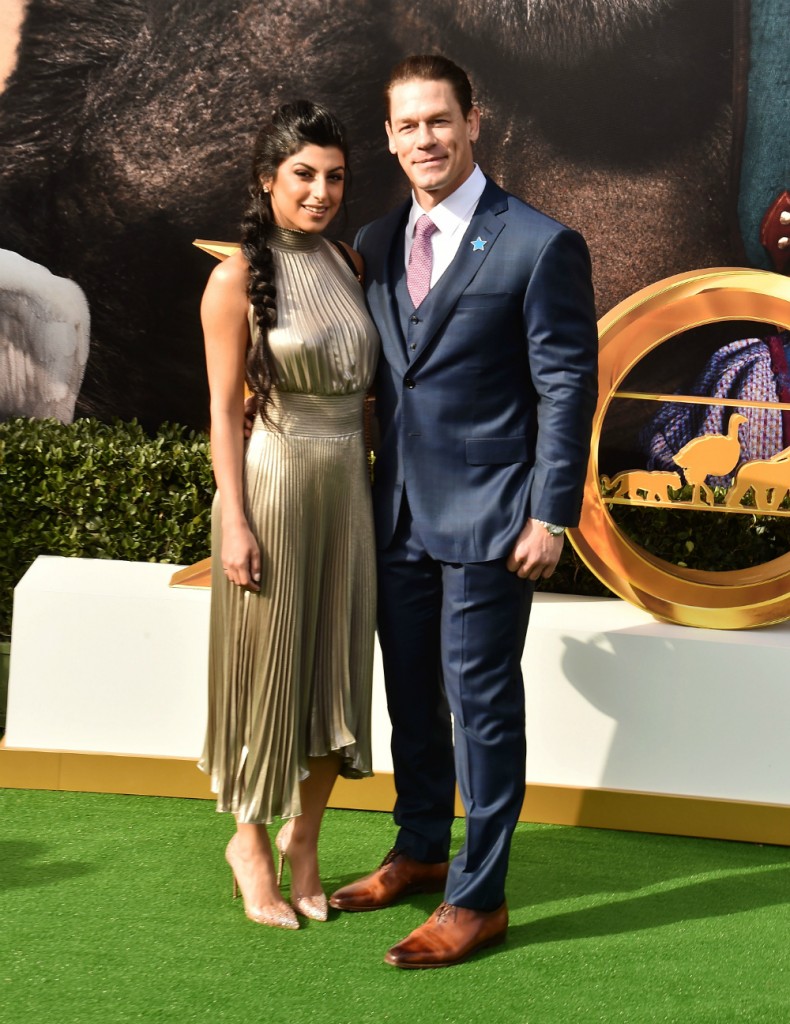 Photo credit: YouTube and WENN/Avalon