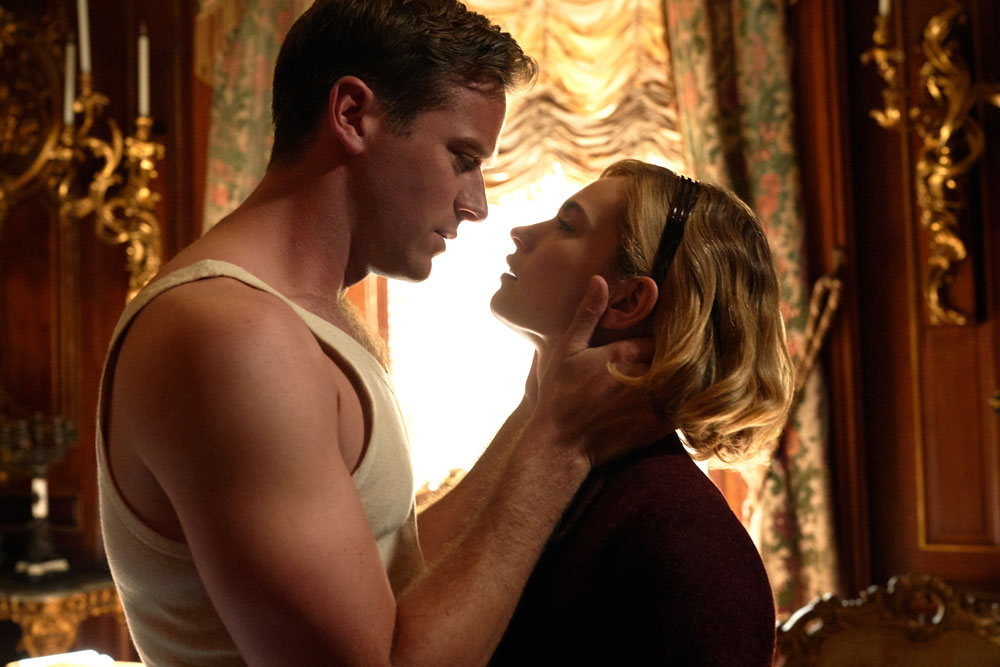 Two weeks ago, we learned of Dominic West and Lily James' affair, aka their Roman bangathon. They flew to Rome together and had a "dirty weekend." Dominic and Lily then flew back to England, where she returned to her London home and he returned to his country home, where his wife and kids were staying. After that, Lily cancelled nearly all of her promotion for Netflix's Rebecca remake, where she plays the second Mrs. de Winter to Armie Hammer's Maxim de Winter. I thought it was weird because it would have been easy enough to use Armie as a deflection shield in any and all joint interviews. Except that now it's looking like Lily probably had a good reason for cancelling all of those interviews – she didn't want anyone to look too closely at her relationship with Armie Hammer. Maybe. Is Lily also one of the reasons why Armie's marriage fell apart?
Dominic West is not the only married man with whom Lily James has found her name intertwined. Sources close to Rebecca co-star Armie Hammer and his wife say their marriage went into a nose-dive in the fall of 2019 after she found passionate texts and letters from a mystery woman who signed herself 'Adeline'.

Adeline's' real identity is a mystery. But intriguingly, around the same time as the apparent dalliance, Armie was shooting the movie Rebecca, released on Netflix Wednesday, with co-star Lily James. While her Mrs. de Winter character in the adaptation of Daphne du Maurier's classic novel has no first name, James was referred to as Adeline on the movie call sheets and on her trailer, sources claim. Adeline also happens to be the name of a character in another du Maurier novel, Hungry Hill.

This week sources on the set told the Mail that Lily James seemed to be flirting with her then very married co-star Hammer even though she knew the father-of-two was happily married to Elizabeth Chambers, 38. At the time, former Downton star James' relationship with her longtime boyfriend, actor Matt Smith, 37, had been cooling and observers said the beauty appeared to be 'smitten' with Hammer from the moment she laid eyes on him.

Said one source: 'She was not subtle. And he was into it, no doubt about it. She was touching him constantly, giving him long smoldering looks. While he was filming, he chose to have weeks away in the English countryside instead of returning to see his family who were also in the UK. This is all very typical of him.'

Things finally came crashing down when Chambers discovered passionate messages between Hammer and the woman who called herself Adeline, the source said. Hammer also had a number saved in his phone under the same name. Chambers was 'devastated', sparking a downward spiral that ended with Hammer and Chambers jointly announcing they were divorcing after 10 years of marriage in July.

Hammer and James began filming Netflix's adaptation of the Gothic novel Rebecca in the UK in June of 2019, shooting in Devon, Dorset and Hertfordshire. When filming wrapped in August, Hammer and his family returned to Los Angeles but he returned to London alone weeks later. Following his return to Los Angeles things really reached the point of no return, after Chambers discovered messages between Armie and 'Adeline,' the source said.

'Elizabeth was devastated, heartbroken,' they explained. 'But they had 13 wonderful years together. She wasn't about to throw away her marriage for one indiscretion. She is an amazing woman. She doesn't deserve this. You couldn't ask for a more stunning devoted wife and she's a great mom to their two little ones.'
The Mail says that Armie and Elizabeth tried couples therapy and possibly could have kept it together, but the pandemic screwed everything up. And then when Armie left the Cayman Islands after several months of lockdown, "he went to Miami and accidentally sent Chambers a sexually explicit text from yet another woman that she knew wasn't meant for her, the insider said." MESSY AND SLOPPY! My God. So, yeah… it sounds like Lily and Armie had some kind of torrid on-set affair which was probably still happening after Rebecca completed production, and then she started banging Dominic West on the Rome set of their film too. WHEW. Girl, get yourself together.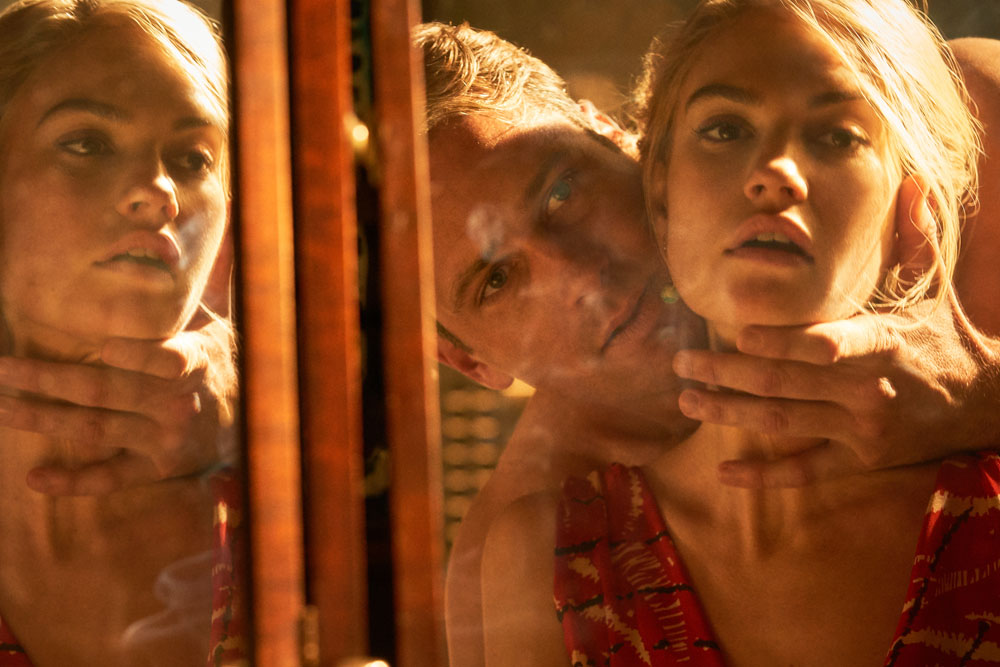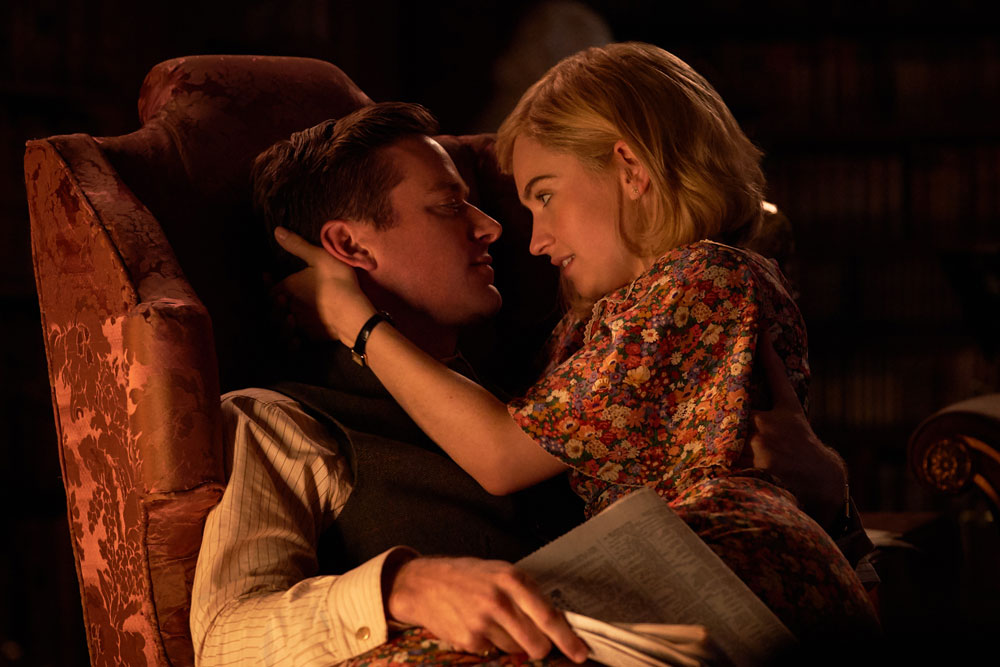 Photos courtesy of Netflix.