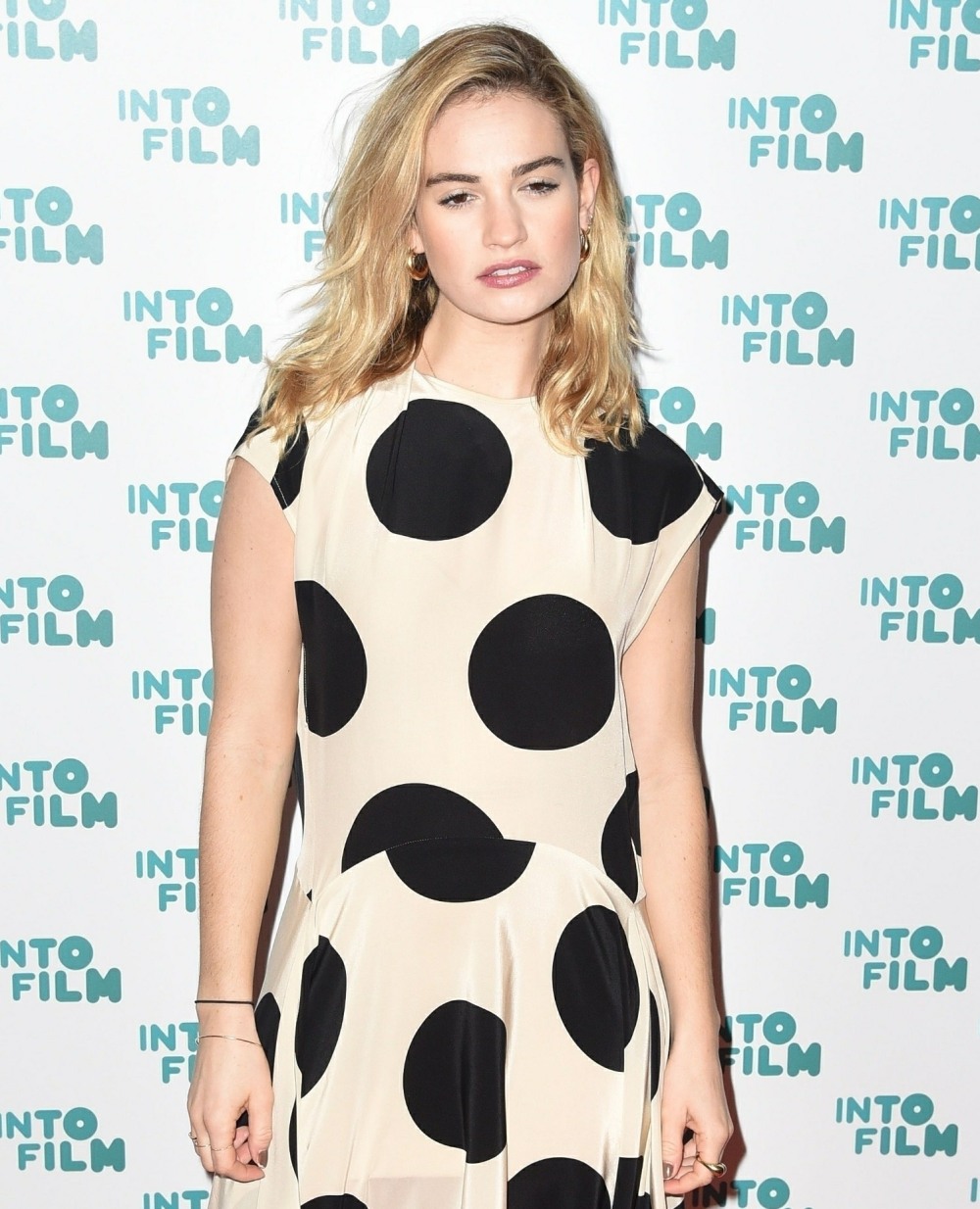 While Lily James cancelled almost all of her TV appearances around the promotion of Netflix's Rebecca, she still had completed several magazine and newspaper interviews weeks (and sometimes months) before her affair with Dominic West became public, and before the rumors of her on-set affair with her Rebecca costar Armie Hammer became public too. And don't forget her summer fling with Chris Evans!! So, she had three different dudes she was trying to keep quiet, so it's kind of remarkable that she barely spilled any tea in those interviews conducted weeks/months ago. Still, her interview in the Guardian was pretty… interesting. It was done as she was finishing up filming on The Pursuit of Love, the film where she likely began her affair with Dominic West.
On filming Rebecca: "Towards the end of making it, I started getting this thing where my heart was beating so loudly that you could hear it. It's really scary. All of a sudden, you become very, very aware of your heartbeat and you can feel it going really fast… And when you look at the psychological aspect of the book, and the darkness and the twistedness in it, it suddenly made sense."

On her love life: She won't be drawn on her love life, but it does seem that her long-term relationship with the actor Matt Smith (the Doctor, and Prince Philip in The Crown) came to an end somewhere around this period. There are rumours that she had a fling with the actor Chris Evans (Captain America) but she's far too sensible to tell me, and claims to have spent the summer on her own, at home in London, reading poetry aloud and watching films. What, all of it, entirely alone? Really? She laughs, a somewhat suggestive smile passing over her lips. "No comment," she says. Then she mutters, "I couldn't confess to breaking laws, you know."

An interesting aside about Dominic West: …She and Dominic West go back a decade to her first play, Othello, in which she played Desdemona to his Iago. "So I've known him a really long time. He's a brilliant Uncle Matthew, another mad sort of character. I have a great line in it where I say, 'Matthew is frightening and I disapprove of him, but I feel he sets the bar for English manhood.'" She smiles with some relish. "What a great line." A few weeks after we meet, the tabloids go to town over photographs of James and West sharing a scooter and embracing in Rome. They go to town again when West flies home to appear in front of photographers with his wife and a handwritten note, insisting "our marriage is strong". James declined to comment.

She makes a lot of friends on set: Usually, a film or TV production is a place of rapid friendships for James, "with the sort of humour and banter that develops on set. I love that camaraderie." They have that now (she is clearly loving this experience a lot more than Rebecca) "but it takes a lot longer to get to know people when everyone is wearing masks. And I'm really paranoid now because we're nearing the end of it, and I just don't want it to fall apart."

On QAnon: We talk about the state of the world now, in particular the QAnon conspiracy theory, which has people believing that Hillary Clinton and Oprah and Obama "are all part of the thing where they drink babies' blood. All on Epstein's jet. I mean, if I read it for long enough – and also I'm horribly gullible and horribly easy to convince, so if someone talked to me passionately about it – I'd probably go, OK, yeah, absolutely."
First off, I find her gullibility more interesting than her love life! I'm quite gullible too, weirdly, or at least I was when I was younger. I would take people at face value and I would believe people even when they lied to my face. I could see Lily being the same way, and I also think that probably explains some of why she's now being connected to two married (at the time) men. Are married dudes just telling her "my marriage is as good as over, you make me feel alive, I'll leave my wife for you"? Or is something else happening here?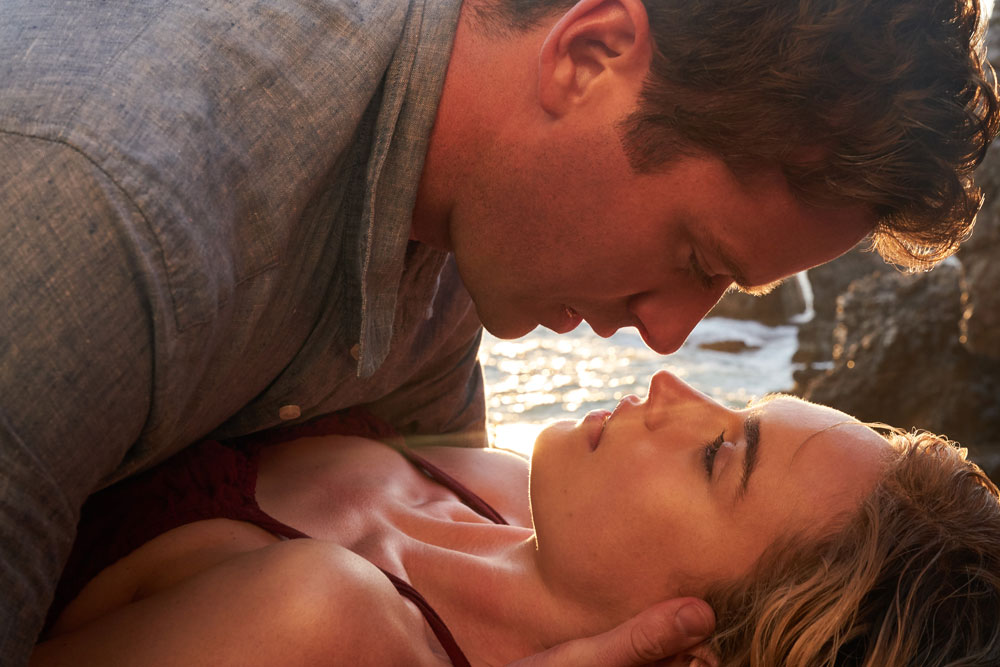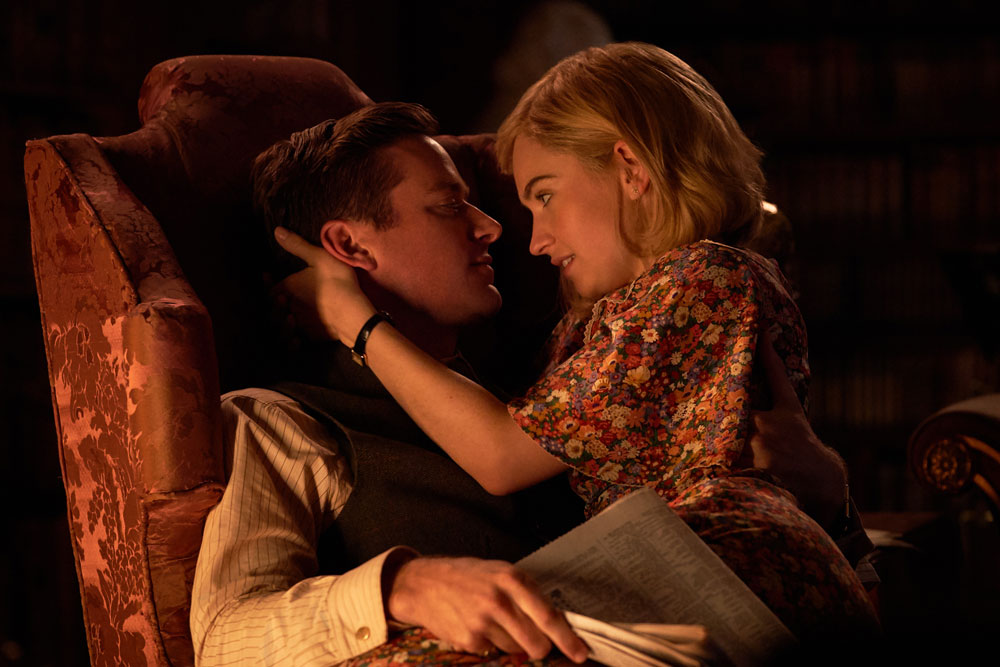 Photos courtesy of Netflix, Avalon Red and Backgrid.