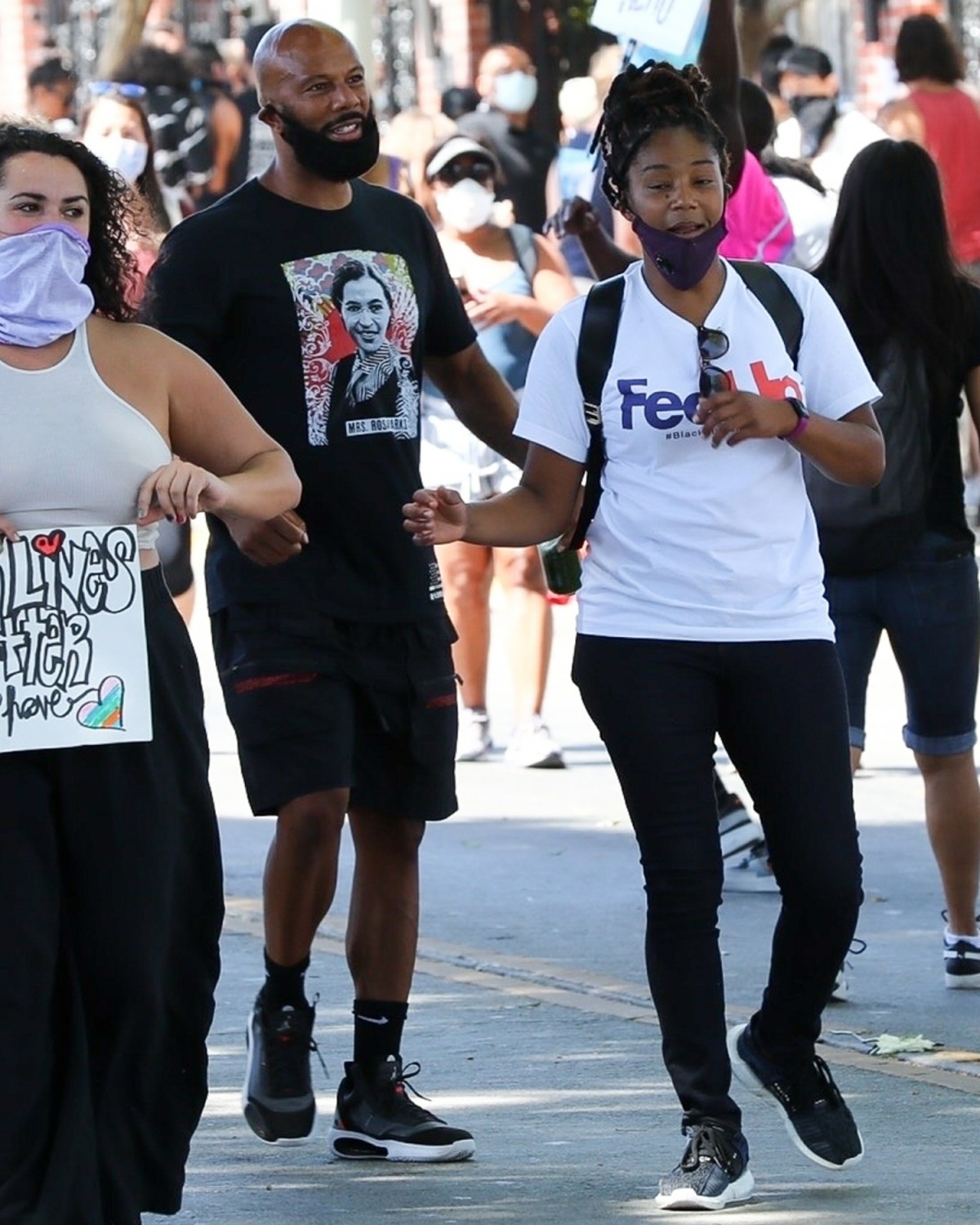 Tiffany Haddish was in the celebrity gossip news this summer for rocking a new bald fade and for dating Common. She stated in an interview that she was in love with him. However, as glowingly as Common's remarks about her were, he didn't seem to be of the same mindset which concerned some of Tiffany's fans.
Recently, Tiffany took to Instagram blasting her ex-f*ckboy boyfriends. Many noticed that she and Common had unfollowed each other. No one has confirmed a break-up but social media is real life and if people have stopped following each other then surely that means they are no longer friends, right? Was Tiffany throwing shade a Common? You be the judge of the transcript of the post below:
"THIS IS FOR MOST OF MY EXES. BITS AND PIECES ARE FOR DIFFERENT ONES. I am so sick of my ex F**k Boys and yes YOU still a f**kboy even if we was in a relationship cause you still was trying to f**k when it was over, Boy. Stop reaching out to me trying to be my friend, I don't want to be your friend. Plus you got a whole women and Babies on they way and we been done for years."

"But you want a windfall of money, and want me to make that wind go? Huh hahahaha if I thought that would remove you from my entire life I would. Just act like I never said I love you. Cause who I was loving wasn't the real you. When the real showed up I was disappointed and disgusted, so please go away forever. PEACE AND HAPPINESS BE UPON YOU AND YOUR FAMILY"
I had high hopes for Common and Tiffany because in my heart of hearts I didn't want to believe Common was a f*ckboy. But one only has to look at his long list of exes and the length of his relationships to be proven otherwise. I do hope that if he and Tiffany broke up it was amicable or at least she dumped him. I mean sisters everywhere need the win against f*ckboys everywhere.
At any rate, we all kinda saw this coming because how over the top excited Tiffany was. I do hope if there was a breakup that Tiffany is off having fun with her girlfriends or something. She has been through a lot and deserves some happiness. And even though I am not a huge fan of Haddish, I do love her spunk. I suspect beneath all of that bluster is someone with a big heart who has been hurt many times.

Update by CB: Tiffany and Common went on Instagram live together this morning, you can see the video here, so apparently they're still together.
photos credit: Getty and Backgrid