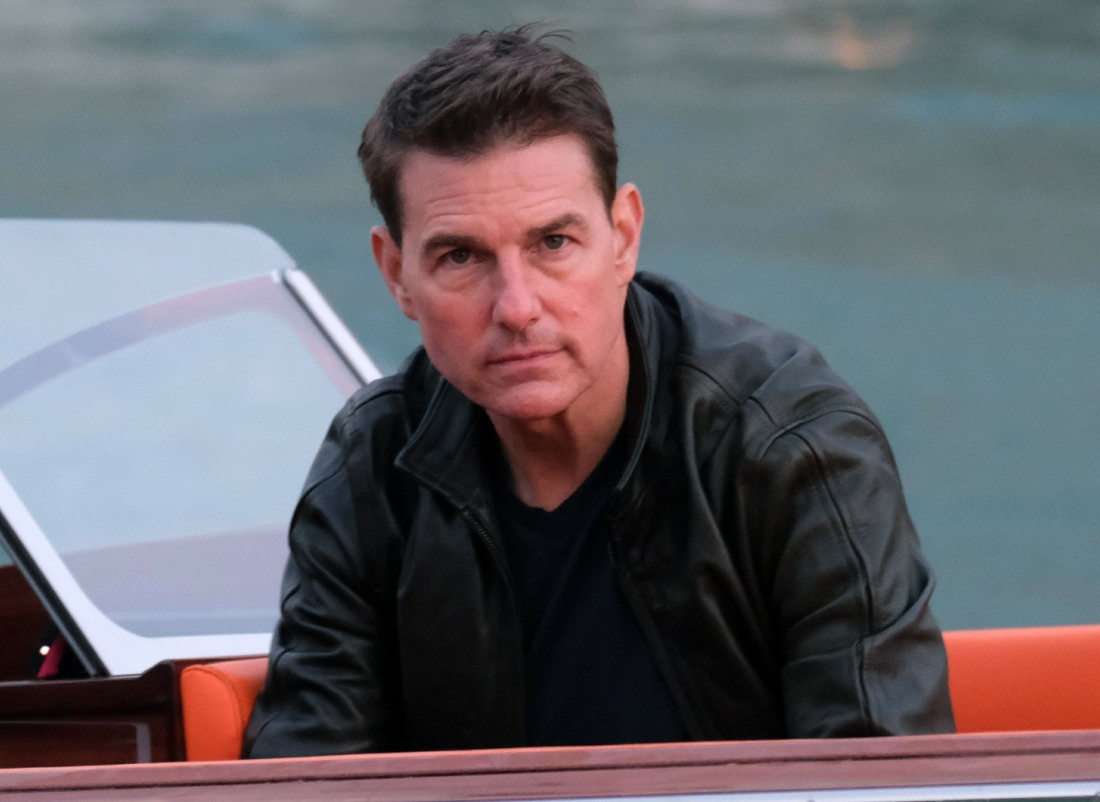 We spent last week talking about Tom Cruise, after we virtually ignored him for years. Tom was in the news because the Sun got their hands on a secret recording of Cruise ranting at crew members on the British set of Mission Impossible 7. The point of Cruise's rant was that crew members were not following social distancing rules and they were endangering the production. It sounded like this was not the first time crew members had broken the rules. The Sun also reported that at least five staffers quit the production following Cruise's rant. So now, a week later, Cruise's PR team finally decided to go to People Magazine with their side of the situation. Unnecessary, but interesting.
Although the leaked audio of Tom Cruise yelling at two crew members for reportedly violating COVID-19 precautions during the filming of Mission: Impossible 7 surprised those who listened last week, production sources say Cruise is feeling the pressure of making back-to-back blockbusters amid the pandemic.

"It's hard to [describe] how incredibly intense and focused he is on making every movie the absolute best possible," says a U.K.-based production source of Cruise, 58. "The Mission: Impossible movies are very special to him. They are 'his' movies. Tom helped set up the COVID protocol. Of course he takes it personally when the protocol is broken. In all the years of filming the Mission: Impossible franchise, no one has ever even heard Tom raise his voice. He is usually just laser-focused on filming. This movie is very different though. He has to film while making sure everyone stays safe."

A separate film industry source notes that Cruise "is a perfectionist and he wants others to follow suit. Tom's whole life is his work. When he sees something less than professional, he wants to make it right."

Production on the big-budget Mission sequel, which has filmed in Italy, Norway and England, was halted twice this year—in late February at the start of the pandemic and for a week in October after several positive COVID tests among the crew in Italy. Cruise, who also serves as a producer on the franchise, has been heavily involved in the production's COVID-19 safety protocols to prevent further shutdowns.

"He feels the pressure of how scary things look now," the industry source continues. "He does not want any further disruption. There is a lot at stake."
In past posts, I halfway defended Cruise – I mean, I don't like him or support him and I haven't watched any of his films in years and years. But in a very narrow way, I didn't think his rant was completely off-base, and I thought it was probably the result of months of frustration of trying to work in these circumstances. But yeah, everything about the situation could have and should have been different. And just because Cruise very rarely loses his cool, that's not an excuse for him to go full-tilt ranty Scientologist on subordinates.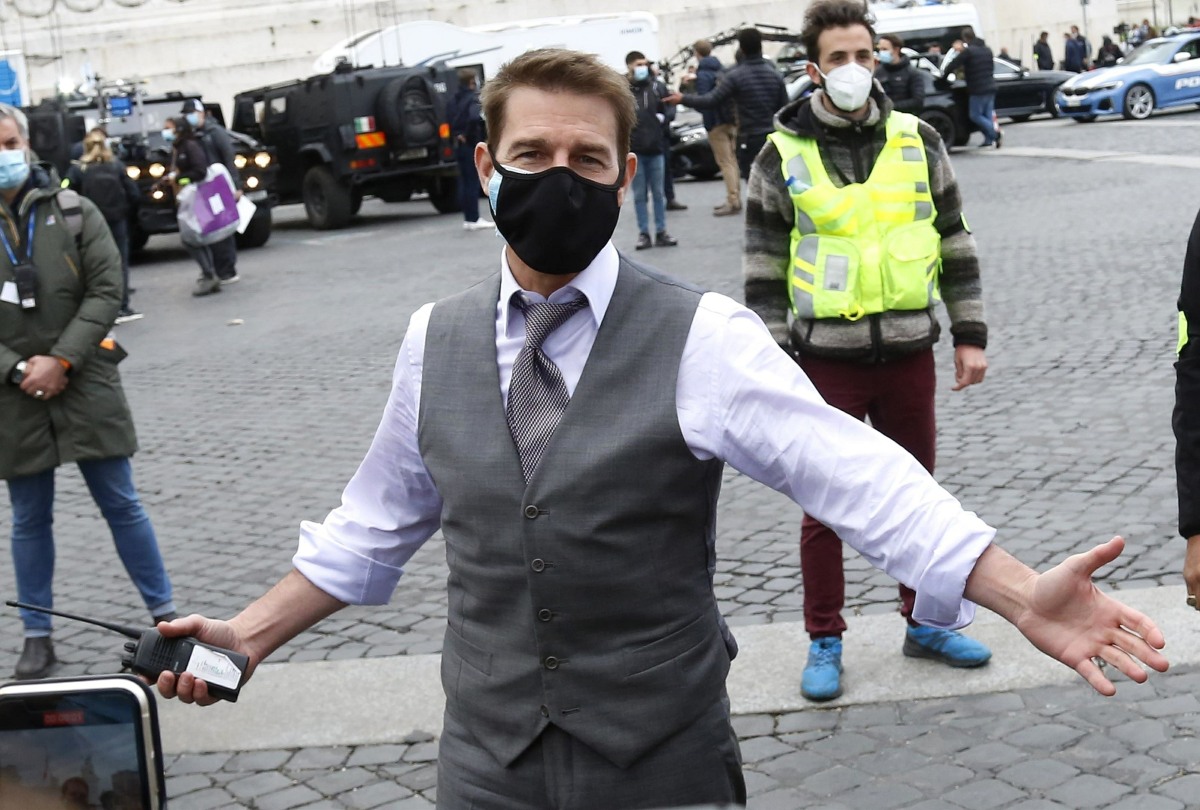 Photos courtesy of Backgrid.