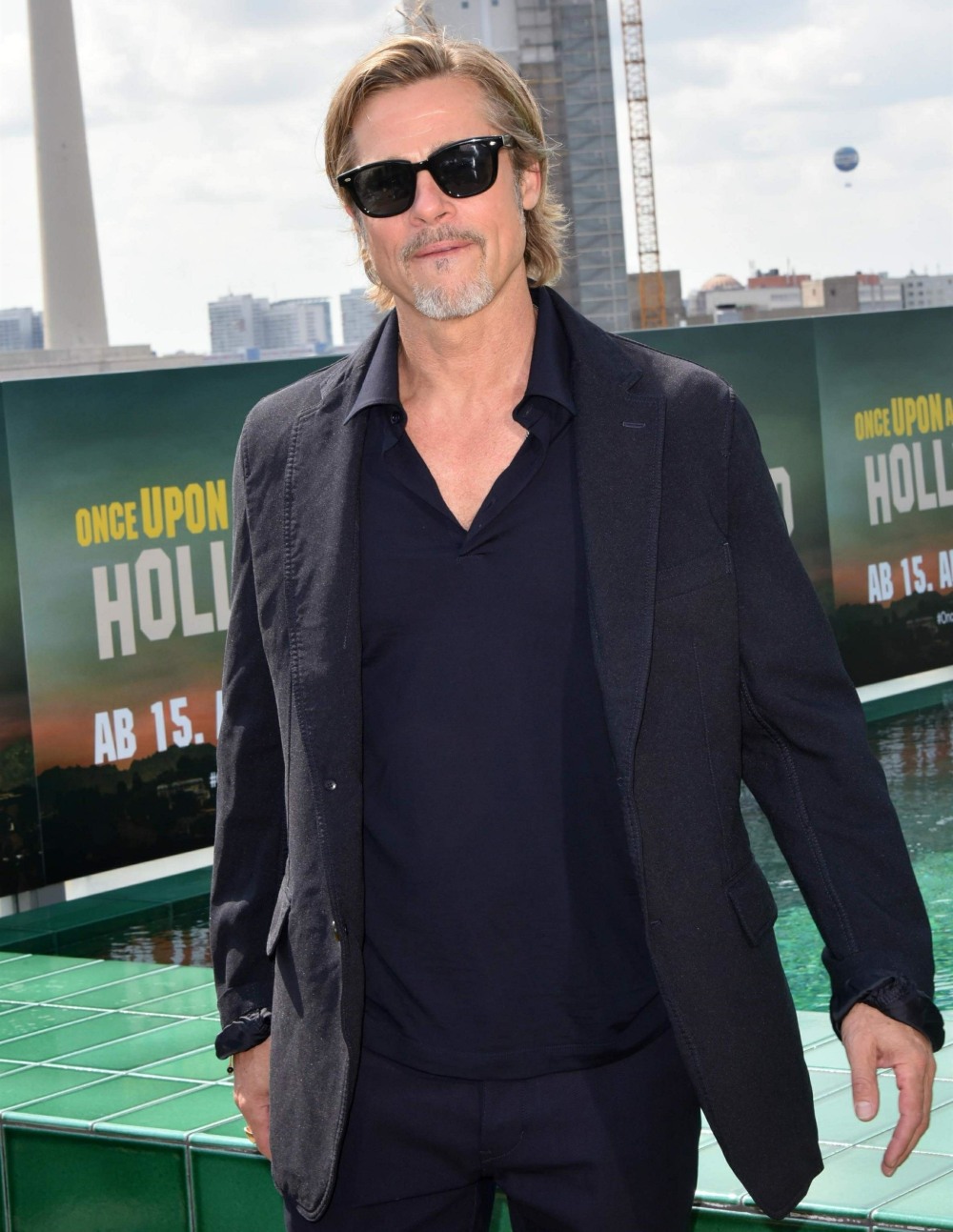 As far as I saw, we didn't get any kind of update from Brad Pitt's team about his Thanksgiving plans this year. For years now, Pitt's team has been leaking these weird, self-serving, woe-is-Brad stories about how Mean Angelina Jolie is "keeping the kids away for the holidays." The thing is, as Brad and Angelina's long-gestating divorce heads towards court, Brad's team also had to admit that the family court has been setting the custodial schedule throughout the past four years. Which contradicts all of Brad's bullsh-t over the past four years. Anyway, I guess Brad wanted a little public sympathy for Christmas, because his people ran to Us Weekly with this sh-t:
Making spirits bright! Brad Pitt will be celebrating the holidays with three of his and estranged wife Angelina Jolie's children, a source exclusively tells Us Weekly. The Once Upon a Time in Hollywood actor, 57, will see his 14-year-old daughter, Shiloh, and 11-year-old twins, Knox and Vivienne, on Christmas Day, the insider says.

"They can spend the night with him on Christmas Eve," the source adds, noting Pitt and Jolie, 45, previously discussed spending the holidays as a family when they were "getting along" earlier this year, but plans have since changed. The source says the former couples' "egos have once again derailed" the original idea of being all together for the holidays.

"Brad and Angelina are equally responsible for the never-ending drama," the insider adds. "Sadly, their children are collateral damage."

The exes, who were declared legally single in April 2019, have yet to settle on a permanent custody agreement for their children. The pair also share Pax, 16, Zahara, 15, and Maddox, 19, who is legally considered an adult.

"Relations between Brad and Angelina remain extremely tense," the source tells Us, noting Jolie is "frustrated" with the setbacks amid the custody court case. The Girl Interrupted actress has become "more prickly" amid the coronavirus pandemic after being locked down in Los Angeles and unable to travel, the insider says.

"She has wanted to do humanitarian work beyond the United States but needs permission from Brad to take the kids out of the county," the source adds.
Yeah, I'm sure Angelina Jolie wants to travel too, as many people want to travel, but she's been locked down in LA for most of the year because of the pandemic and she seems fine. Brad is the one who was traveling internationally. He was the one banging an Insta-model at the Chateau Miraval on what would have been his wedding anniversary. As for Brad seeing his three youngest children for Christmas… again, that's what the court has determined, not Angelina. And it's still fascinating to me that as soon as the kids reach a certain age, they no longer want anything to do with Brad. Maddox, Knox and now Zahara… the court sees them as old enough to make their own choices, and they're choosing to not spend time with Brad.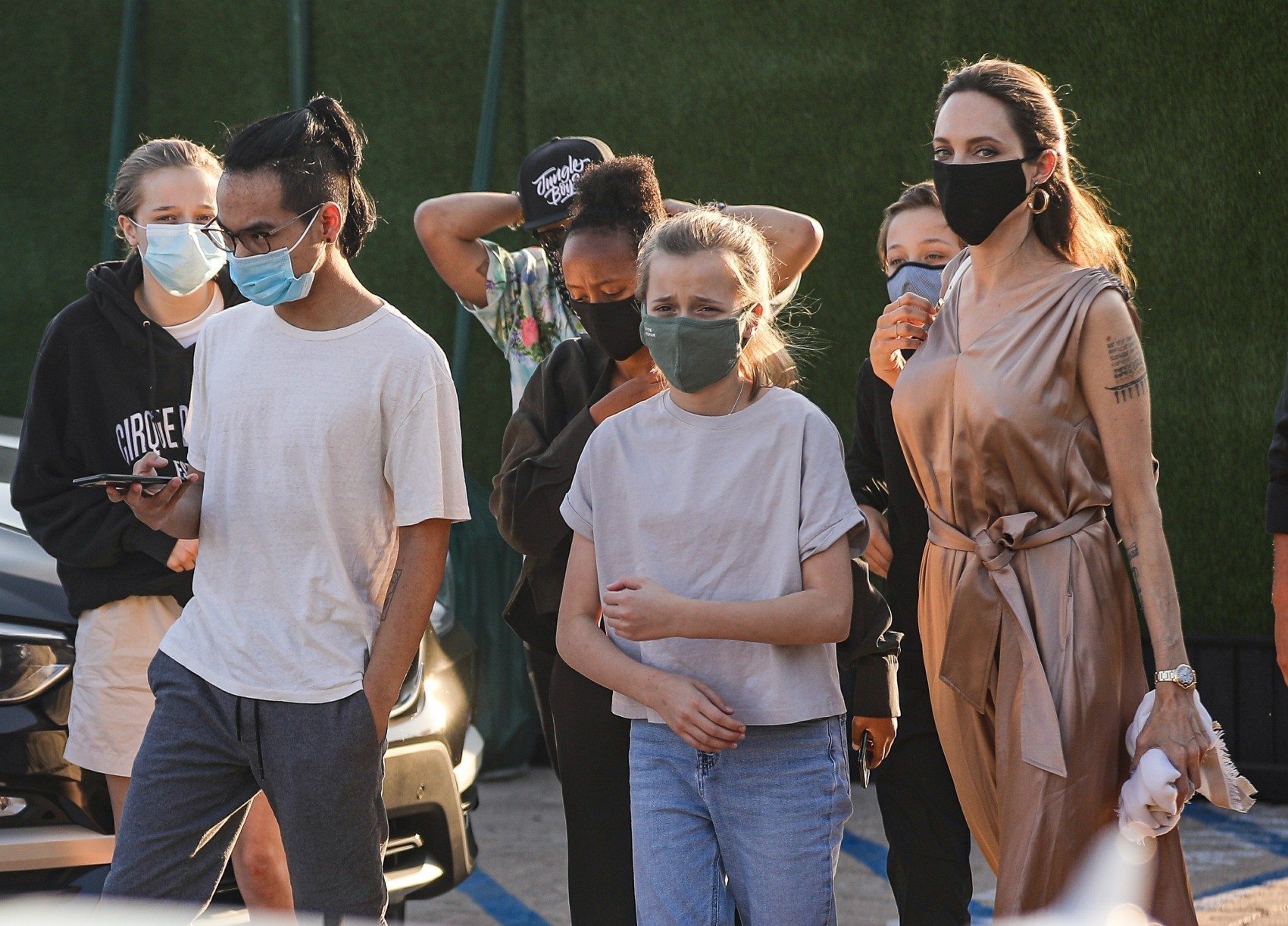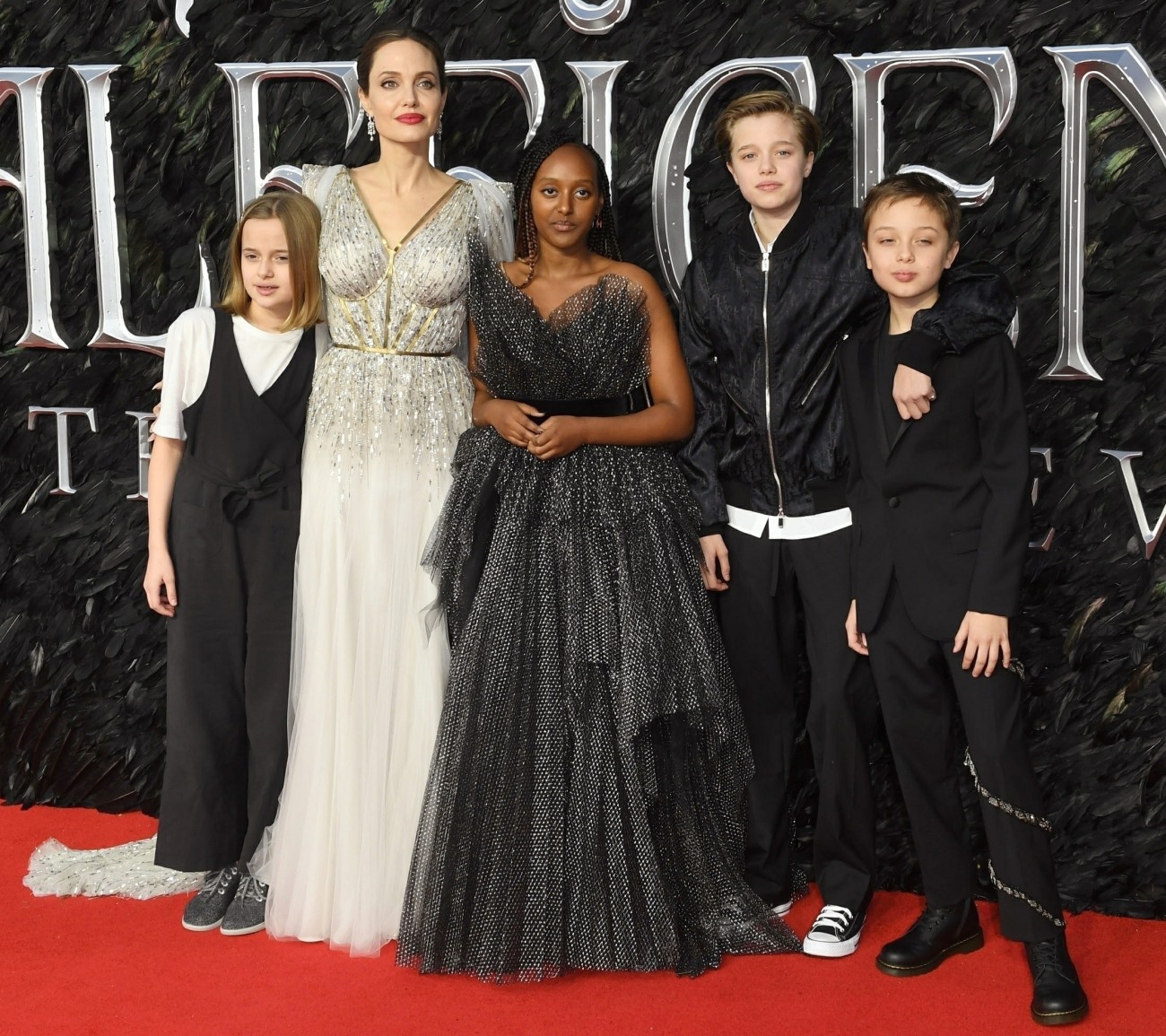 Photos courtesy of Avalon Red, Backgrid.