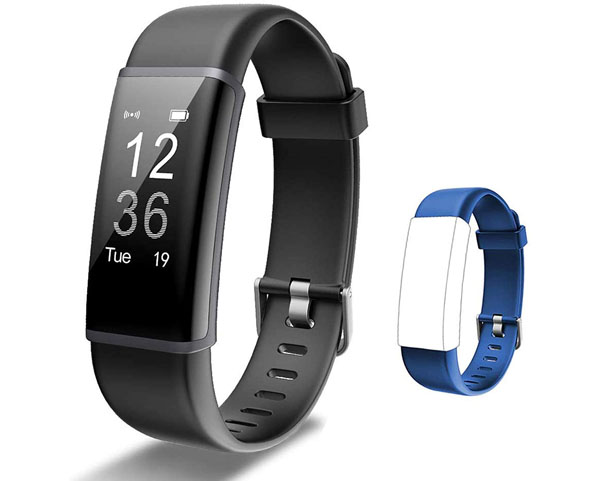 I got very affordable smart watch we featured over Christmas. I wanted to track my exercise and sleep patterns and it works great for that. It was so easy to set up and start using. It has bike, run and walk modes to log your workouts along with a heart rate monitor. Plus it comes with an extra strap and there's a 10% off coupon you can check for more savings. I'm really pleased with that purchase. The squirrel-proof birdfeeder I ordered came and birds started coming to it in about a day! It was a little tricky to get straight in the ground but it was easy to assemble and I don't see any squirrels attempting to get to it yet. Here are some more things I'm looking at.
A set of beaded lanyards for face masks or glasses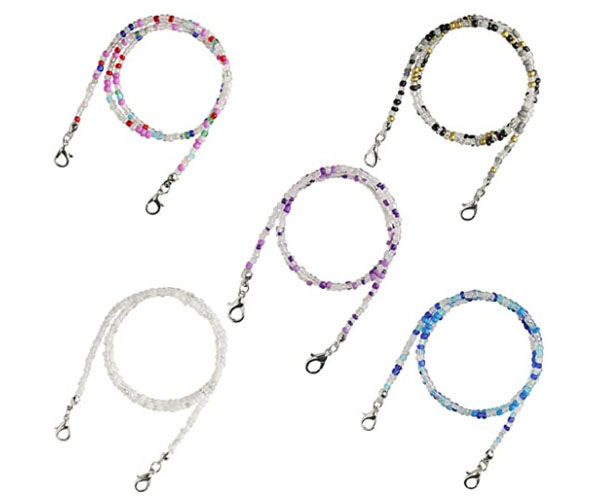 This is a set of five beaded lanyards in different pretty colors for just $12. They come with both metal clips for masks and the little loop attachments for your glasses. I ordered these and they come individually wrapped so I'm keeping my favorites and giving the others away as gifts. I can't believe how pretty and inexpensive they are. These have 289 ratings, 4.6 stars and a B on Fakespot. I got the 20 inch version, which is just the right length for me but might be a little short for some people. I actually think I bought the kids' version. They also come in a 28 inch version. You may want to put a measuring tape around your neck to make sure you get the right length. People like how convenient they are and say they make it easy to keep your mask on hand. "These are cute and really dress up a face mask." "Very practical and pretty"
A Himalayan salt lamp for a relaxing environment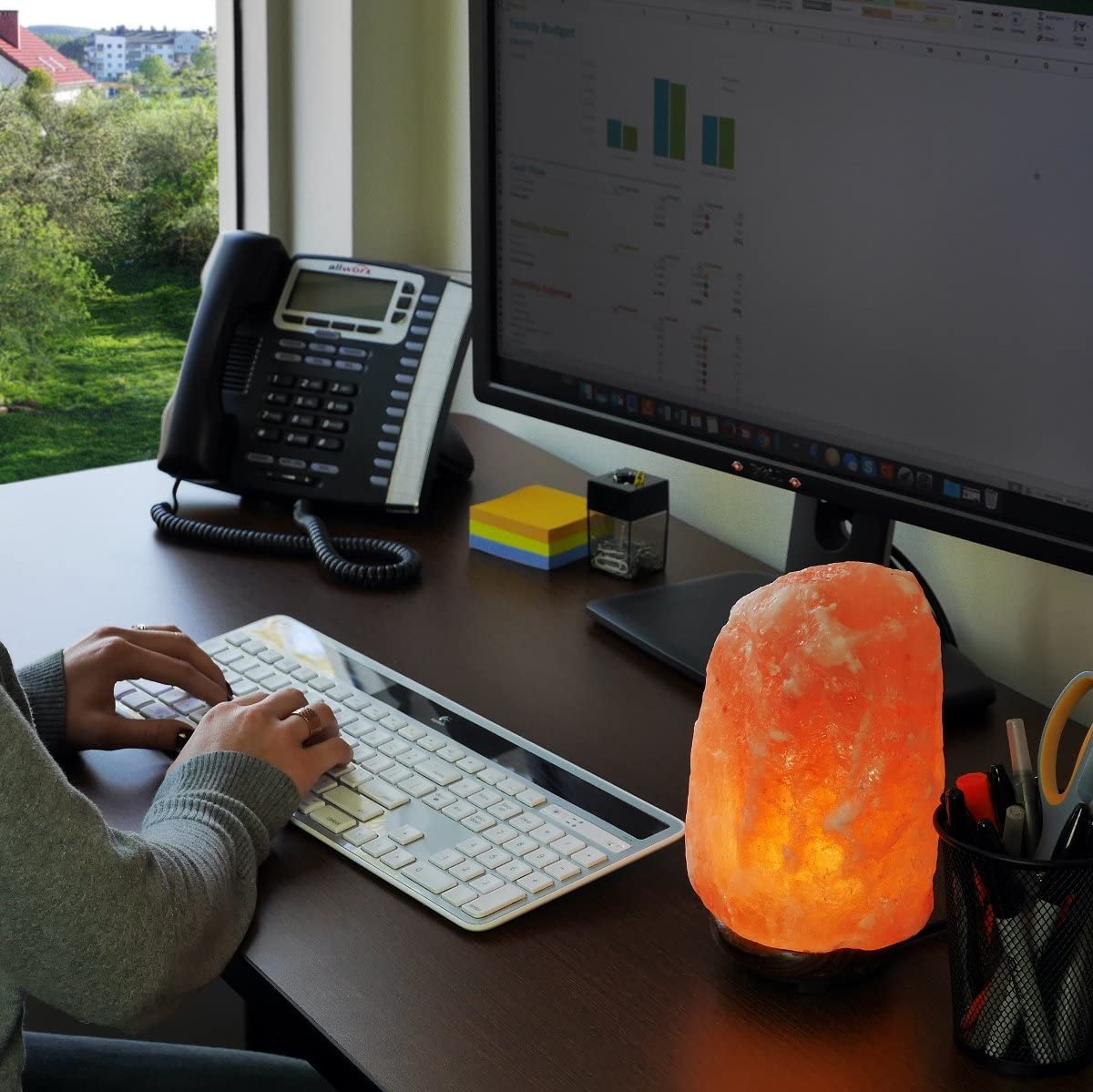 My friend Karen has one of these salt lamps and she has been saying that it seems to improve the air and make her sleep better at night. This is an 8 to 11 pound natural Himalayan salt lamp for under $17. It has 4.6 stars, 2,900 ratings and a B on Fakespot. Reviewers like the fact that it has a dimmer switch and comes completely assembled. They also say that they notice that the air seems cleaner. "The benefits from Salt Lamps are truly something you need to experience for yourself. I placed one in my daughters room and one in my bedroom. My husband snores less, the air feels/ smells cleaner." "It's beautiful. I bought 4 of them to give as gifts and they are all unique and amazing to just sit and look at." Some people say they will melt if you leave them on for a long time. They recommend placing them on a mat and not directly on furniture as the salt can leach into the surface underneath.
Custom beaded bracelets would make a thoughtful gift for yourself or a friend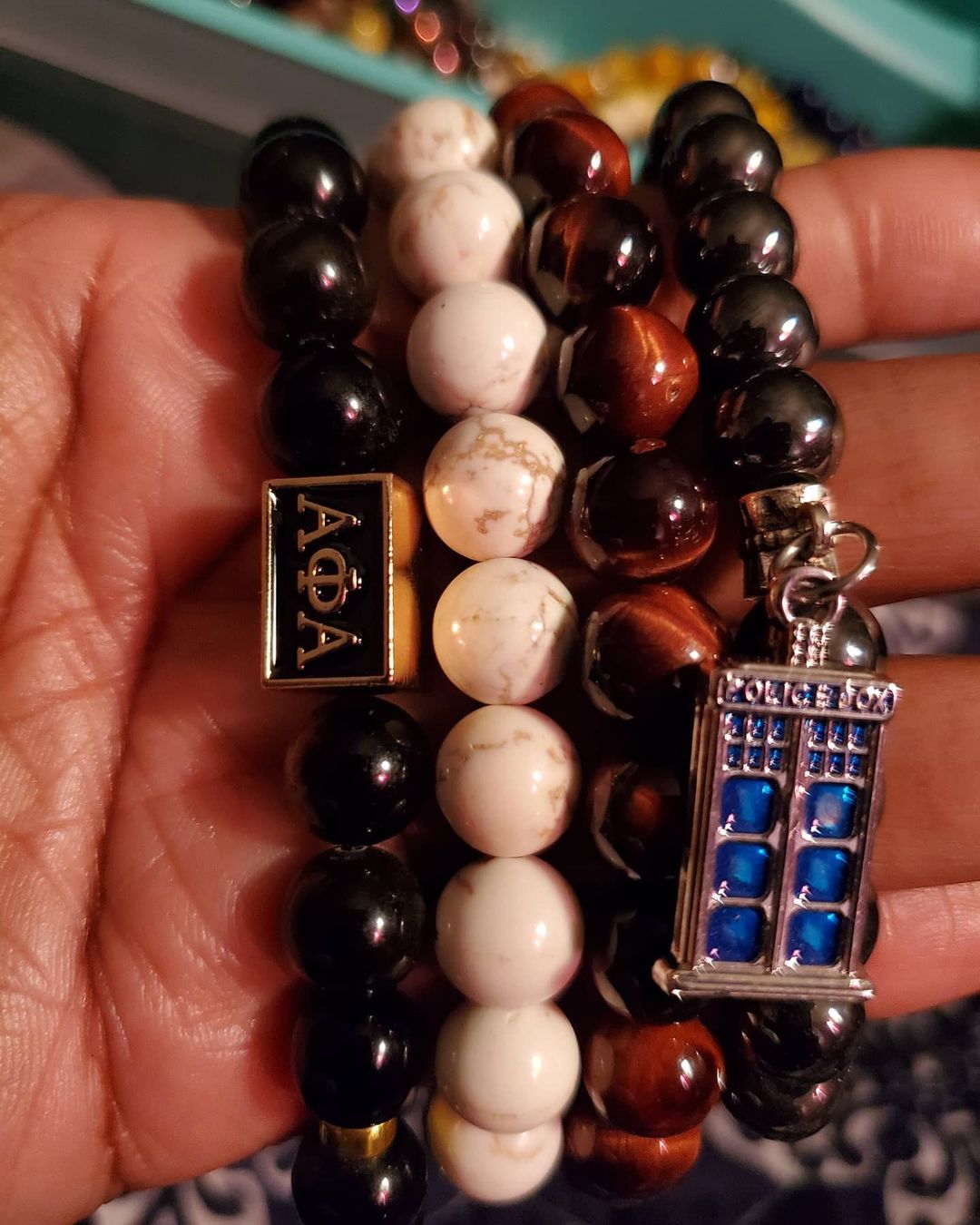 Blueberry's Trinkets is a custom bracelet business run by Tamara in Nashville, TN. She makes lovely and affordable beaded bracelets to order. Custom bracelets are $20 without charms and $25 with charms. She also runs sales with bracelets in stock that are usually under $15, just check her listings. (Note that I had the prices wrong earlier as I was going on her in stock prices.) She has all kinds of gemstones in different shades along with charms for hobbies, fraternities, sororities, sports teams and TV shows. She will work with you to help find a design and can order anything you like to make your favorite bracelet. She also makes canklets (that's what she calls them!), she is size inclusive and does not charge extra for larger sizes. I ordered a few bracelets from her and love the colors and beads she picked. You can tell how much thought and care goes into her work. My order came quickly and I'm really pleased with my purchase. You can find her at Blueberrys Trinkets on Instagram. DM her for your order! (She did not give me an incentive or ask that I post this.)
Silicone face scrubbers to gently and effectively exfoliate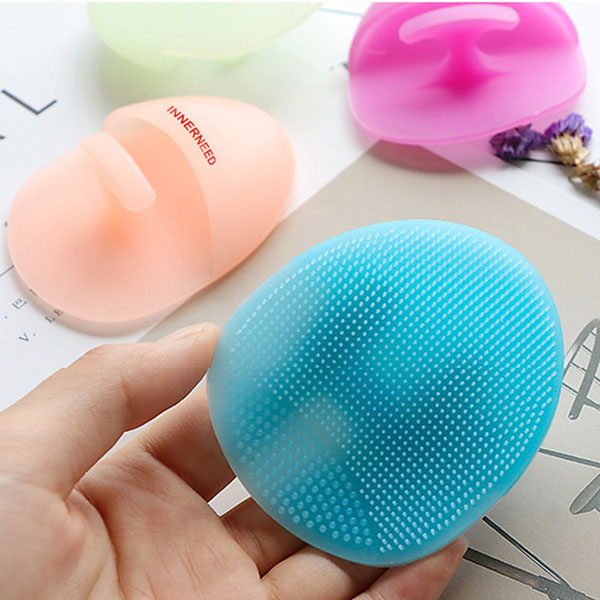 These little silicone face scrubbies were a hit when we featured them in August and I wanted to talk about them again! My friend Ashley got them and was telling me how much she likes them. She said she keeps one in the shower and that they work great, which makes me want to get them too. They have over 27,000 ratings, 4.6 stars and a B on Fakespot. They come in several colors for your face and you can get 4 for $7 or 2 for $6. Some styles have little holds for your fingers and there's also a large version for your body. People say they're excellent at gently exfoliating without bothering sensitive skin. "This is a gentle enough way to exfoliate that it gets the job done for me without irritation." "Love these! I feel like they'll last forever and they're great for travel. They're gentle enough I sometimes use them twice a day to exfoliate my face." "I'll never wash my face without these again! I have a pretty in-depth skin care routine and these little wonders cover the missing piece."
Ultra comfortable high-waisted high-rated leggings with pockets for under $25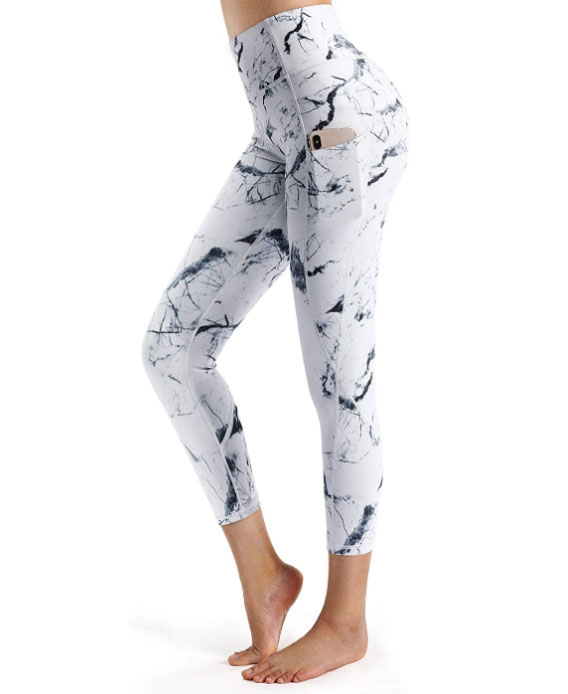 These leggings by Styleworld come in sizes small to xx-large and in so many different prints and colors, all under $25. They have 4.3 stars, 5,600 ratings and an A on Fakespot. Women call them soft, comfortable and "squat proof." The fabric is said to be stretchy and to have a slimming effect but it's not see-through. Reviewers say "these are my favorite leggings… they suck you in everywhere." "They fit and are are super comfy. They seriously feel like butter." "They are super figure flattering without making you feel like you're suffocating in them." "Best workout pants ever! So affordable, so soft, and pockets!"
Single blade razors will transform your skincare routine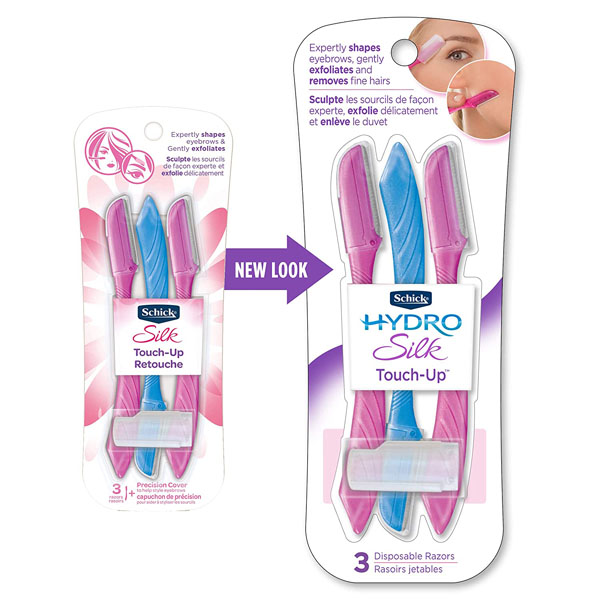 We haven't talked about these in a while, but I've been using the Schick Hydrosilk Touchups about once a week for about two years now. If you're not familiar with dermaplaning you can learn more about it here. It really makes my skin softer and helps prepare it for products. You get three single blade razors for just $5. These have over 73,000 ratings and 4.3 stars on ReviewMeta. Women say they work very well for getting rid of facial hair and that you can even use them dry. " I've been dry shaving my entire face and some of my neck with these and no irritation plus it is the closest shave I have gotten." "Super easy and satisfying to use, you're literally scraping all of the peach fuzz and dead skin off your face."
An inexpensive monitor to expand your workspace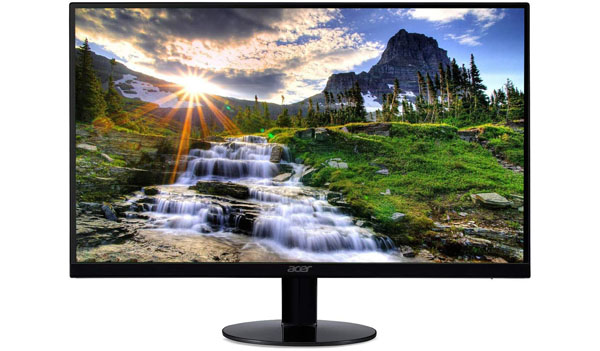 I got this monitor as a present for myself over the holidays as I've always wanted to have more than one monitor. This 21.5" Full HD (1920 x 1080) thin widescreen monitor by Acer is under $94. It connects to HDMI or VGA ports and comes with a VGA cable, but no HDMI cable. It has a 75Hz refresh rate and also comes in 23 and 27 inch versions. It worked right away when I plugged it into my desktop! The picture is great and it's exactly what I wanted. (I use it to watch interviews or play nature videos to relax when I'm working, like this one.) This has over 23,000 ratings and 4.3 stars on ReviewMeta. (It does not have a great Fakespot rating.) Reviewers write "I just got this monitor a few days ago and setting up literally took a minute. Colors are so vibrant and bright. Darks are good and brights are rich. I work in the IT field and I've seen and used a lot of monitors, this is by far the best I've used to date." "The monitor is SUPER lightweight and very sleek."