Nicole Phelps has been with her husband, Olympian Michael Phelps, for 11 years, which include some very dark times for Michael. Nicole and Michael split before the Summer 2012 Olympics, one of the lowest points in Michael's mental health battle, but the couple reunited in 2014. Now, married with three boys, they've been very open about Michael's struggles and his mental health journey. In a recent interview Nicole said she and Michael were both greatly affected by the deaths of Kobe Bryant and his daughter Gianna last year. Not only did the incident trigger Michael's depression, but it caused Nicole to panic at the thought of losing him. However, Nicole recognizes that her role as Michael's partner is to support him and not fix him, especially since that's out of her control.
Nicole Phelps is opening up about supporting husband Michael Phelps through his journey to better his mental health.

"After Vanessa [Bryant] lost Kobe, all I could do was look at Michael and be like, 'Can we please help you? Because if I lose you, I don't know what I'm gonna do,'" the 35-year-old mother of three said. "Michael is the most amazing father and partner I could have ever asked for."

"I used to think, 'Oh, I can fix him. I can be his therapist. I can be what he needs,'" she shared. "But what I've learned is that you can't take ownership for how they're feeling, no matter how badly you want to."

Michael, who has been forthright about his mental-health struggles in the past, told Today Parents last month that he has had some "scary ups and downs" amid the ongoing pandemic.

"Nicole loves me and wants to help. She wants me to get better," the winner of 28 Olympic medals added at that time. "But she's struggling herself. She needs that support as well. I know it's hard for her."
The feeling that you are somehow in control of a loved one's mental well-being is difficult to manage. Many feel responsible for their loved ones, as if they could have done more. What Nicole is saying here is extremely important and I hope she continues to speak about it. Add to that Michael's comments that those who care for us, like Nicole, need support as well. The impact of what the Phelps are discussing is huge.
In addition to each other, Nicole talked about Michael's battles and how their sons coped with it. As children do, their boys, Boomer, four, Beckett, two, and Maverick ,16 months, are also affected when Michael is down and try to make him feel better. Maybe not the baby Maverick, but Boomer is getting more cognizant of Michael's well-being. Instead of Michael play-acting or hiding it, per se, they explain to Boomer that dad's having a tough day and needs a minute for himself, and that it is about dad and not him. Again, these are important messages. I'm really impressed with the work the Phelps family is doing on these issues and look forward to seeing where they go with it.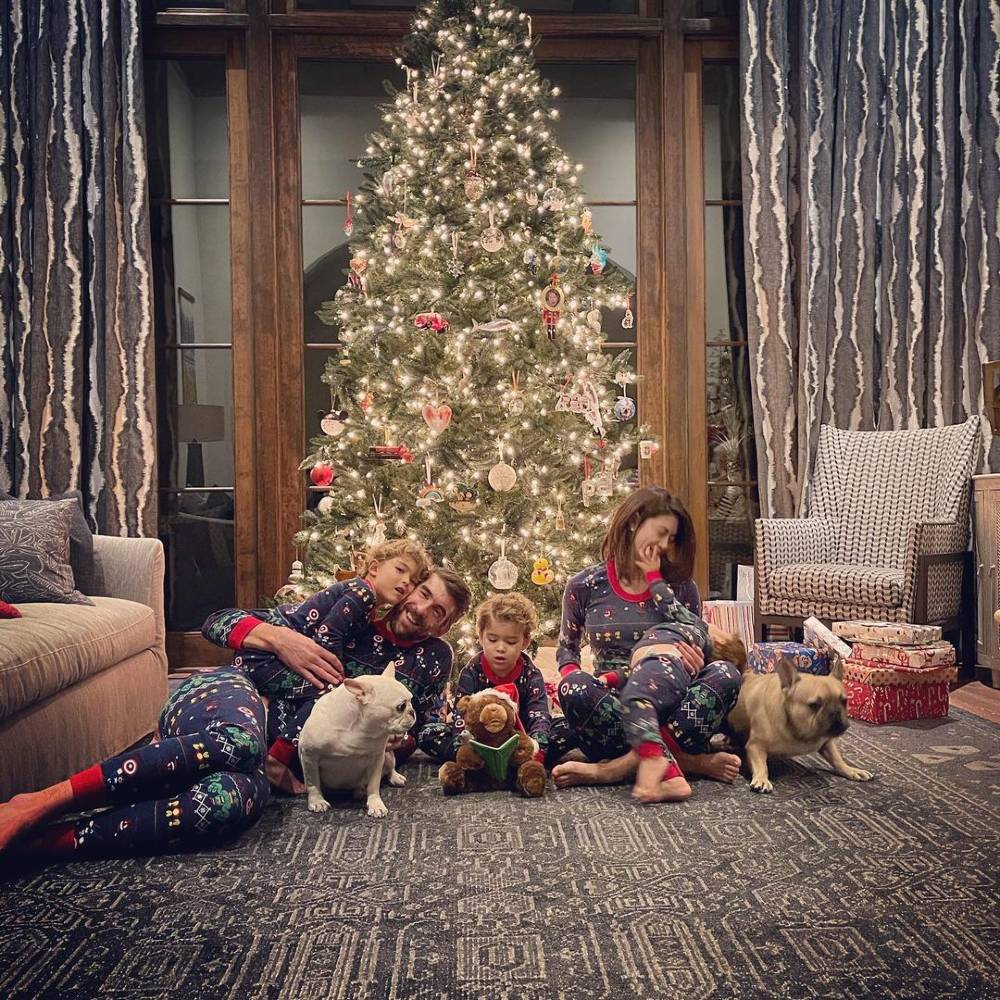 Photo credit: Instagram