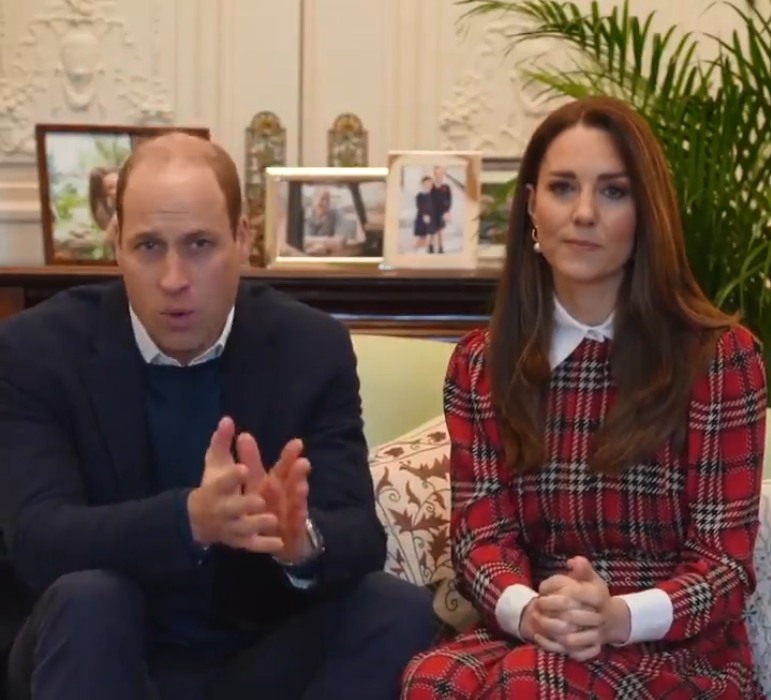 Last night was Burns Night for Scotland and Scottish people, a celebration of Scottish poet/literary figure Robert Burns. January 25th is celebrated every year as Burns Night, and there's a Burns Supper, recitations of Robert Burns' written works and all kinds of activities. Because of the pandemic, the British royals were left Zooming their celebrations of Burns Night, attaching themselves to the Scottish celebration in the hope of reminding Scotland of their historic ties.
The thing is, the Scottish independence movement has never been stronger. Scotland's first minister Nicola Sturgeon announced this past weekend that if her party, the Scottish National Party, wins a majority in the May election, she'll call for another independence referendum. There's also ample evidence to suggest that Prince William and Kate's Covid Choo Choo tour strengthened the Scottish independence cause – Scots were completely pissed off at the royals' insistence at traipsing into Scotland during a full pandemic lockdown. Even Scottish royalists were rolling their eyes at William and Kate's tone-deaf super-spreader tour. So it's really funny to me that Will and Kate decided to record a lil' message for Burns Night:
This Burns Night, we've teamed up with @NHSCharities to provide staff at @NHSTayside with a Burns celebration lunch of haggis, neeps and tatties.

Thank you for all that you do — Slàinte Mhath! #BurnsNight2021 🏴󠁧󠁢󠁳󠁣󠁴󠁿 pic.twitter.com/nvALnO9LzR

— The Duke and Duchess of Cambridge (@KensingtonRoyal) January 25, 2021
A haggis dinner? I would not give my enemies a haggis dinner, but I get that it's a "Scottish thing." I would think overworked nurses and doctors would much prefer a cappuccino and some donuts, but what do I know. Also: when William and Kate are in Scotland, they are the Earl of Strathearn and Countess of Strathearn, but Kate's red tartan is not the Strathearn tartan. She knows what the real Strathearn tartan is because she's carried scarves with the tartan before – the real tartan is a yellow background with red and green plaid. I have no idea why she theme-dressed in a red tartan dress?
Anyway, Prince Charles and the Duchess of Cornwall recorded separate messages for Burns Night.
"With Auld Lang Syne, he gave us words which have become a symbol of fellowship the world over – and never has that sense of connection been more important than now."

🎥 During virtual celebrations with @RobertBurnsFed, The Prince recited one of Burns' most famous poems. pic.twitter.com/nRxvbLsvoN

— The Prince of Wales and The Duchess of Cornwall (@ClarenceHouse) January 25, 2021
The Duchess has also marked Burns Night in a message to @aberdeenuni, of which Her Royal Highness is Chancellor.

🎥 Watch as HRH reads a favourite Robert Burns poem, 'My Heart's in the Highlands'. pic.twitter.com/5qoVIYfALI

— The Prince of Wales and The Duchess of Cornwall (@ClarenceHouse) January 25, 2021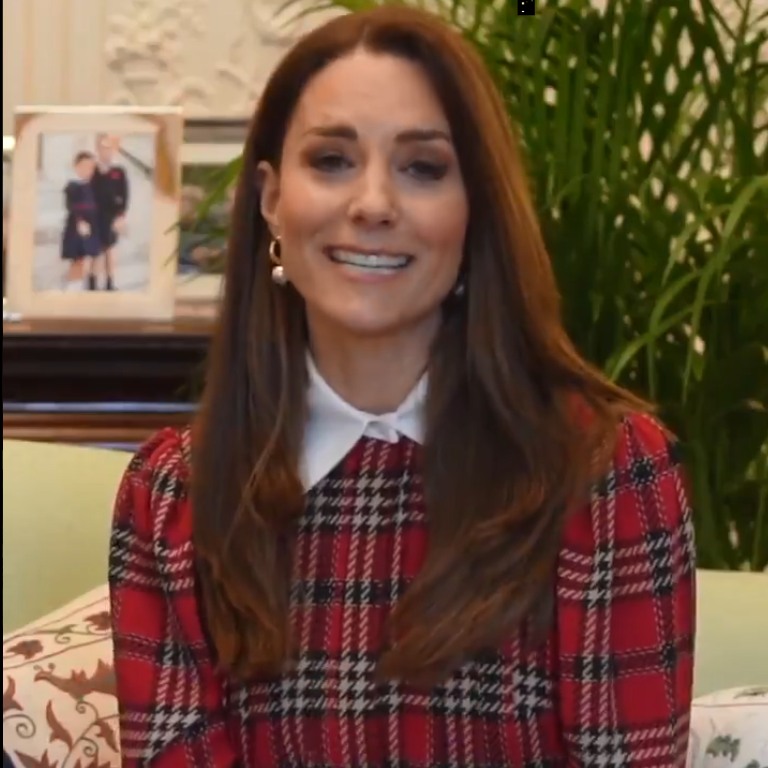 Screencaps courtesy of video.