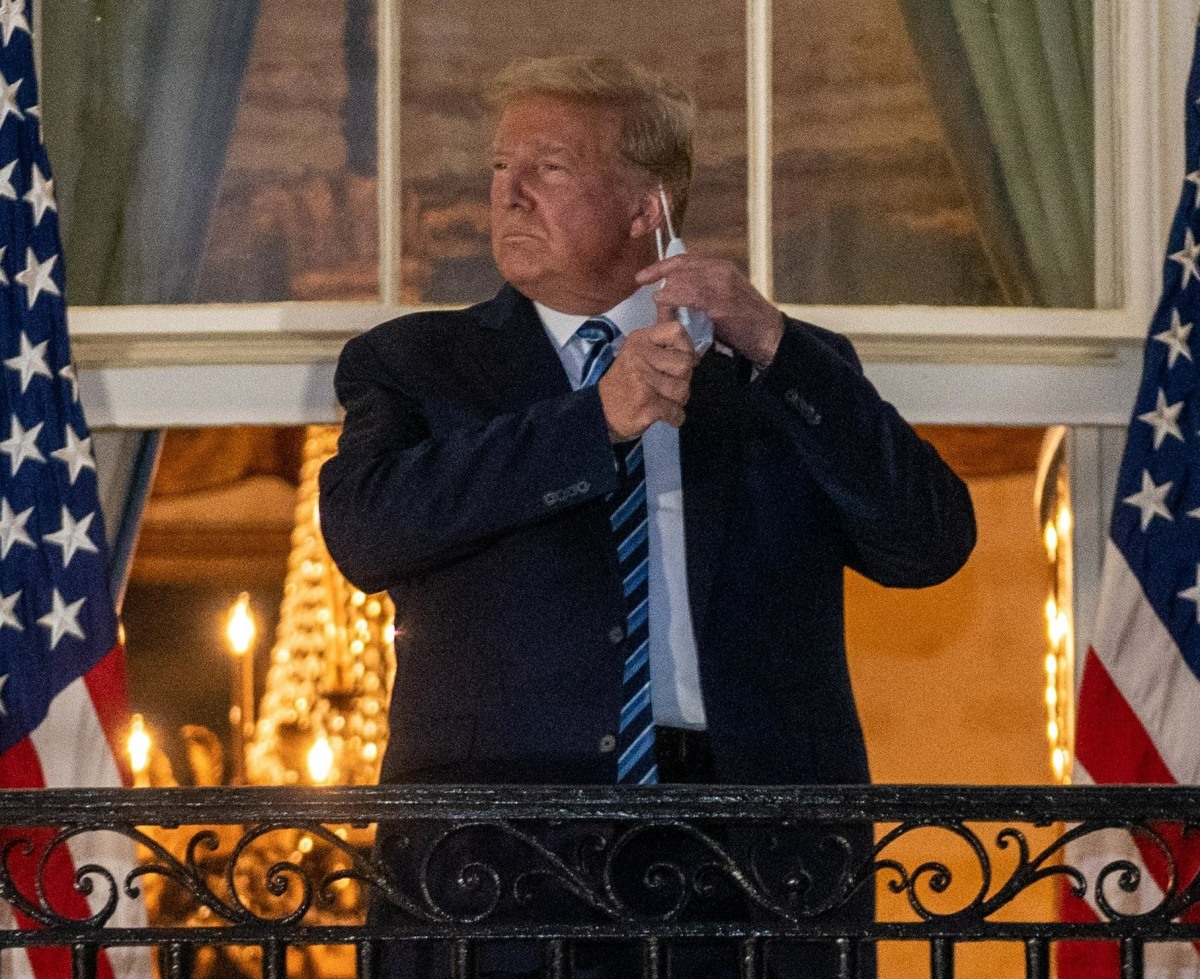 This week, a close family friend died of coronavirus. It was awful, and it happened really quickly – from the first symptoms appearing to her death, little more than two weeks had passed. While thousands of people are still dying from the virus every week, there is hope that the outbreak has peaked. We still need to stay vigilant and wear masks and pray for available vaccines for everybody.
I wanted to say all of that before I reminded everyone of that moment when all of us, collectively, were really happy for several straight days in early October 2020. Those were the days when Donald Trump announced that he had caught the virus and, within 24 hours, he had entered the hospital. Days later, he would throw himself a coronavirus parade and he did a series of bizarre photo-ops, but those days were still kind of awful-funny. I mean, the man lied about the pandemic a million times for months. His lies truly killed thousands of people. I don't feel bad about laughing at Trump getting really sick from coronavirus. Turns out, he was a lot sicker than the White House originally disclosed, according to a new NYT piece:
President Donald J. Trump was sicker with Covid-19 in October than publicly acknowledged at the time, with extremely depressed blood oxygen levels at one point and a lung problem associated with pneumonia caused by the coronavirus, according to four people familiar with his condition. His prognosis became so worrisome before he was taken to Walter Reed National Military Medical Center that officials believed he would need to be put on a ventilator, two of the people familiar with his condition said.

The people familiar with Mr. Trump's health said he was found to have lung infiltrates, which occur when the lungs are inflamed and contain substances such as fluid or bacteria. Their presence, especially when a patient is exhibiting other symptoms, can be a sign of an acute case of the disease. They can be easily spotted on an X-ray or scan, when parts of the lungs appear opaque, or white.

Mr. Trump's blood oxygen level alone was cause for extreme concern, dipping into the 80s, according to the people familiar with his evaluation. The disease is considered severe when the blood oxygen level falls to the low 90s.

It has been previously reported that Mr. Trump had trouble breathing and a fever on Oct. 2, the day he was taken to the hospital, and the types of treatment he received indicated that his condition was serious. But the new details about his condition and about the effort inside the White House to get him special access to an unapproved drug to fight the virus help to flesh out one of the most dire episodes of Mr. Trump's presidency. The former president resisted being taken from the White House to Walter Reed, relenting when aides told him that he could walk out on his own, or risk waiting until the U.S. Secret Service was forced to carry him out if he got sicker, two people familiar with the events said.

There are still unanswered questions about whether Mr. Trump was already sick with Covid-19 when he participated in a presidential debate on Sept. 29, just two days before the public announcement that he had been diagnosed with the disease and three days before his deteriorating condition forced him to go to Walter Reed.

When Mark Meadows, the White House chief of staff, tried to surreptitiously tell reporters that the situation was more dire, Mr. Trump erupted in anger, according to people who spoke with him. Mr. Trump's medical team said that on that Friday, he had a "high fever" and that his oxygen level dropped, requiring him to be administered oxygen. Mr. Trump's oxygen level dropped again on Saturday. Mr. Trump appeared to still be struggling with the disease when he returned to the White House, where he stationed himself on a balcony in a choreographed scene, tearing his mask off and saluting his helicopter. Doctors at the time noted how Mr. Trump used his neck muscles to help him breathe in those moments, a classic sign that someone's lungs are not taking in enough oxygen.
I mean, we knew he was incredibly sick that Friday. I still remember it, the giddiness I felt, how much laughter I had in my heart, my soul. And now it seems like he was even sicker than we previously knew. But I think most of suspected that too – we could never get a straight answer about his symptoms or his oxygen levels, and it's all fun and games until you understand that this too was a huge constitutional issue. The doctors had the duty to inform the public about Trump's health and they failed. Trump had the duty to invoke the 25th and he failed. Oh well.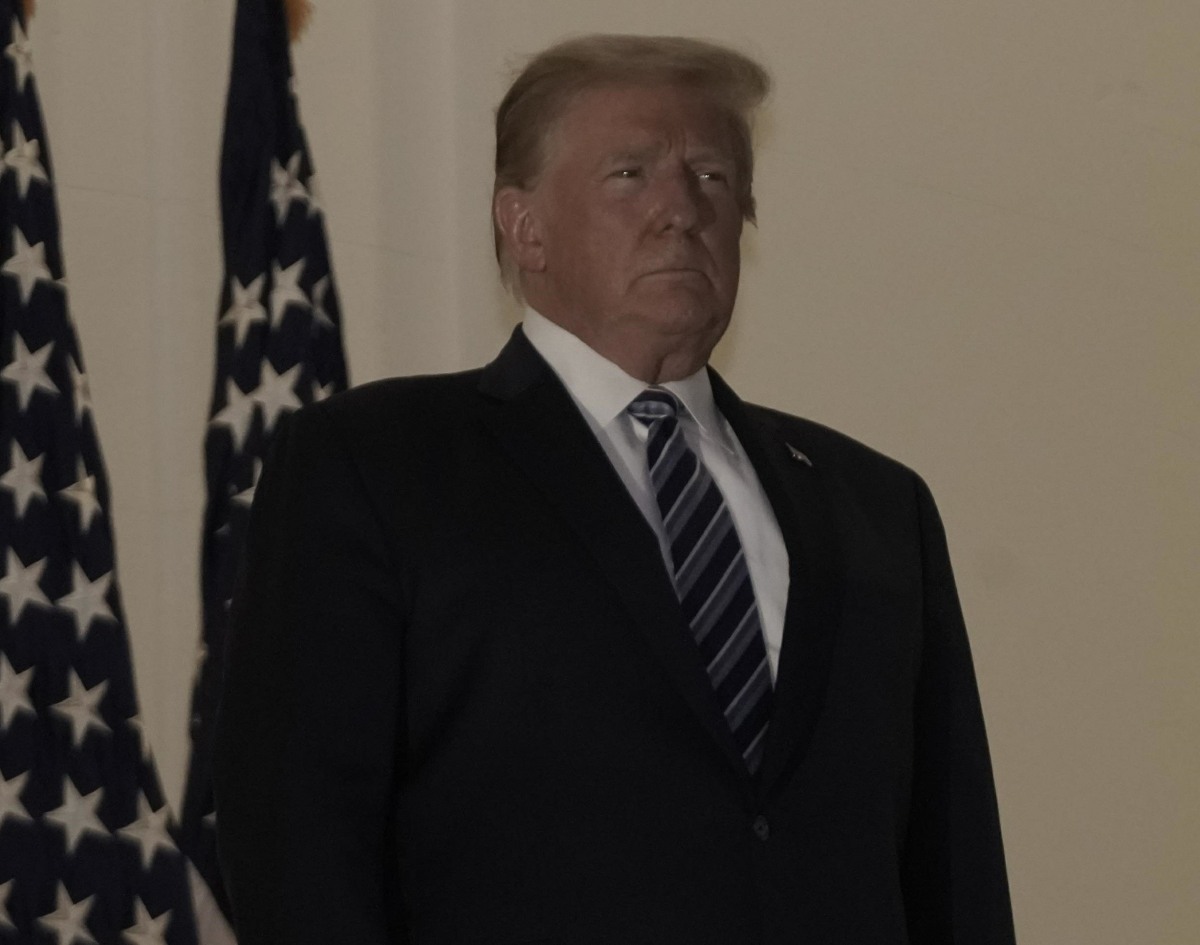 Photos courtesy of Avalon Red, Backgrid.