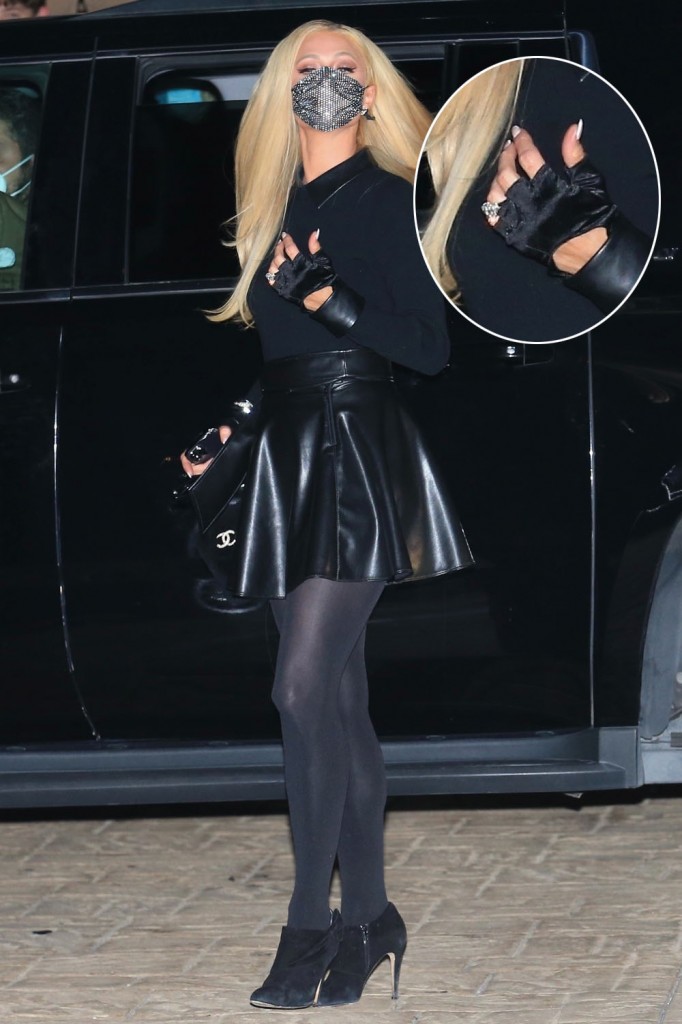 Paris Hilton got engaged over the Valentine's Day weekend. It was especially exciting because her family was celebrating her 40th birthday so it was a Paris Extravaganza. One thing that was oddly downplayed at the time was the massive diamond fiancé Carter Reum used to propose. If you remember Paris' engagement to Chris Zylka (not to be confused with her engagements to Jason Shaw or Paris Latsis), the 20 -carat, pear-shaped, custom designed diamond engagement ring was heavily featured in the announcement. Some might say more than Chris. In addition to the rock extending past Paris' knuckle, it got attention because 1) it bore a resemblance to a similar ring Cardi B had been showing off about the same time and 2) absolutely no one believed that Chris either designed it or paid for it himself.
This engagement, the ring was only partially visible in photos and very few details were leaked. It looked to be the same size of the Zylka pear diamond, but it was clear this was an emerald cut monster. It was reported that the ring was designed by Jean Dousset, who is the great-great grandson of Louis Cartier, but that's all we got. I, foolishly, thought it was because the emphasis this engagement was on love. No, it was because the ring was getting its own night. Last Tuesday, wearing all black, Paris blinded most of Malibu as she went to dinner wearing signature fingerless gloves.
Paris Hilton is hitting the town with a new accessory on her ring finger.

On Tuesday, the singer made her first public appearance since announcing her engagement to Carter Reum as she stepped out for a late-night dinner in Malibu with her husband-to-be.

Hilton, 40, had her massive engagement ring on display, matching the sparkler to her shiny face mask.

The entrepreneur dressed in an all-black ensemble for her night out, wearing a long-sleeve collared shirt tucked into a leather mini skirt. She also accessorized her look with sheer black tights, suede booties and fingerless gloves.
Reum, 40, proposed to Hilton after a year of dating on Feb. 13 while the couple celebrated her 40th birthday on a private island. Reum popped the question with a one-of-a-kind diamond engagement ring.

The mega-carat, emerald-cut sparkler was designed by jeweler Jean Dousset — the great-great-grandson of famed French jeweler Louis Cartier.
Note, this time she didn't even bother to include the fiancé. You can see a larger photo of the ring on Brides Magazine's website. Paris also posted this video to her YouTube channel of the ring being designed. The video is gorgeous. It also helped me figure out the shape of the giant baguettes, which I couldn't make out in the pics but they are trap cut diamonds. I was going to make some snarky comments about why have a "custom" designed ring that is essentially just a giant Emerald cut diamond with side stones, but the video shows the elaborate side work under the diamond so I get it now. It's not my taste, but I think that applies to most of Paris' lifestyle. Except for the all black, ring reveal outfit she chose. That's adorable.
What is also not my style is Paris' choice of birthday gift. I am so happy I came across this story in Vanity Fair, it's made my whole week. Paris "gifted" her now fiancé Carter Reum a giant painted portrait of him kissing her forehead for his birthday. In the video, they promise to find the "perfect" place to hang it. But, I think they're in her house. So I guess he can visit it when he's allowed over? Maybe that's why he proposed, because he couldn't imagine being away from his portrait? I know I couldn't.
Seriously, listen to Carter try to act appropriately for the taped reaction shot here: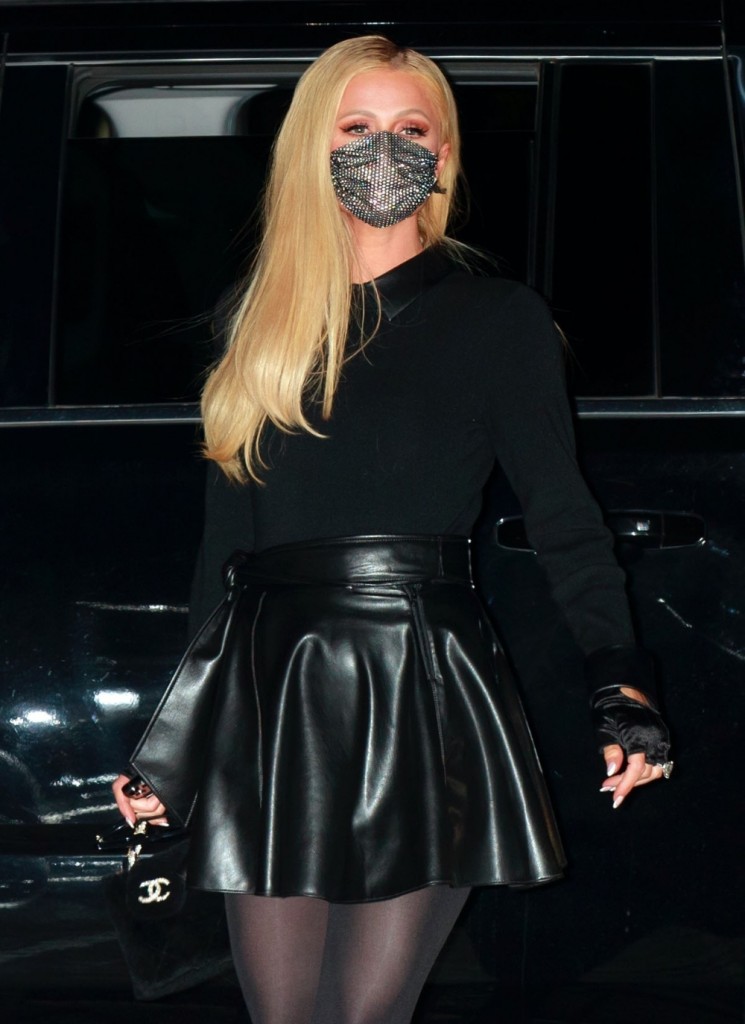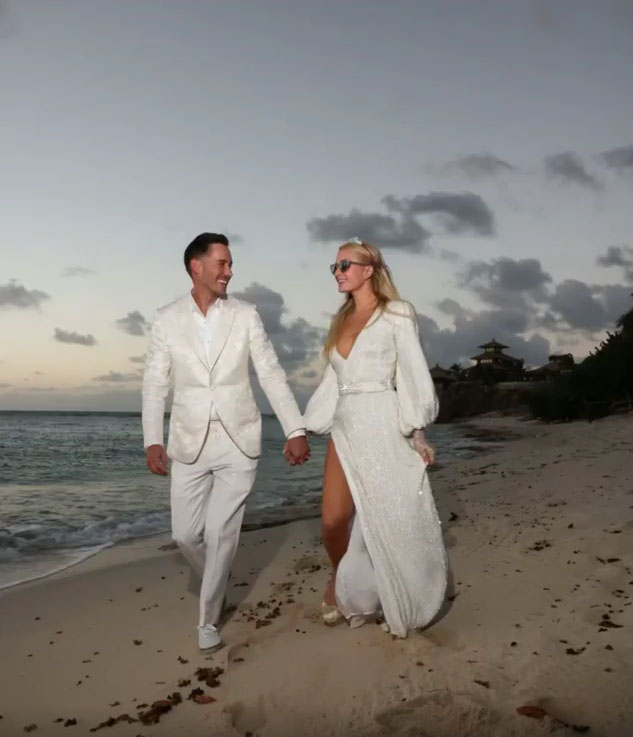 Photo credit: Backgrid and Instagram