I believe in reproductive freedom, or as Hillary Thomas would say, libertad reproductiva. Every woman has the right to use or not use whatever birth control she wants. Every woman has the right to a timely and safe abortion. Every woman has the right to seek whatever fertility treatments she wants. Now, all that being said, when it comes to surrogacy and gestational carriers, I do believe that women should be free to seek those arrangements (on both sides), but the ethics are trickier because of horrendous exploitation issues, and at times the surrogacy and carrier issues can feel like the Wild West of the medical field. Which brings me to Hillary Baldwin, or "Hilaria." Hilaria clearly decided to implant fertilized eggs into a gestational carrier (or surrogate) while she (Hilaria) was pregnant with Eduardo last year. The timeline of it is completely sketchy, and it is now widely believed that Hilaria pursued the surrogacy as soon as she learned that she was pregnant with another boy, and not with the longed-for niña. Now suddenly, Hillary wants people to get out of her uterus. Then stop showing us your uterus, chica!!
Hilaria Baldwin doesn't need to explain why she decided to expand her family the way she did, a source contends.

She and her husband Alec Baldwin surprised fans earlier this month when they announced the addition of a newborn daughter to their family, just months after Hilaria gave birth to son Eduardo "Edu" Pao Lucas in September 2020. The internet quickly went abuzz with questions about why the pair opted for surrogacy and why they did so given Hilaria would have already been pregnant with Edu at the time.

However, a source tells PEOPLE, "It's no one's business about a woman's right to choose how and when she expands her family."

Hilaria, 37, and Alec, 62, share sons Edu, Romeo Alejandro David, 2½, Leonardo Ángel Charles, 4, and Rafael Thomas, 5½, daughter Carmen Gabriela, 7, and now newborn María Lucía Victoria. (Alec is also dad to 25-year-old daughter Ireland.)

Another source recently told PEOPLE that the mom and dad are "so happy and spending time bonding together as a family," adding that "Lucía's big brothers and sister are all excited to have a new sibling."
"It's no one's business about a woman's right to choose how and when she expands her family." Again, reproductive choice es muy bueno. But this is, how you say, an ethical quagmire. I find it very hard to believe that professional doctors in good standing of the New York medical board signed off on all of this, knowing that Hillary was pregnant at the time and knowing that she (apparently) gender-selected an embryo so she could get "la nina," implanted into a surrogate. It's fine to tell people to get out of your uterus except A) when you've built your career on your incessant oversharing, and B) in the case when it's not HER f–king uterus. It was a uterus for hire! We have every right, as a society, to discuss these kinds of profoundly unethical and possibly exploitative issues. Este es un caso para el FBI!!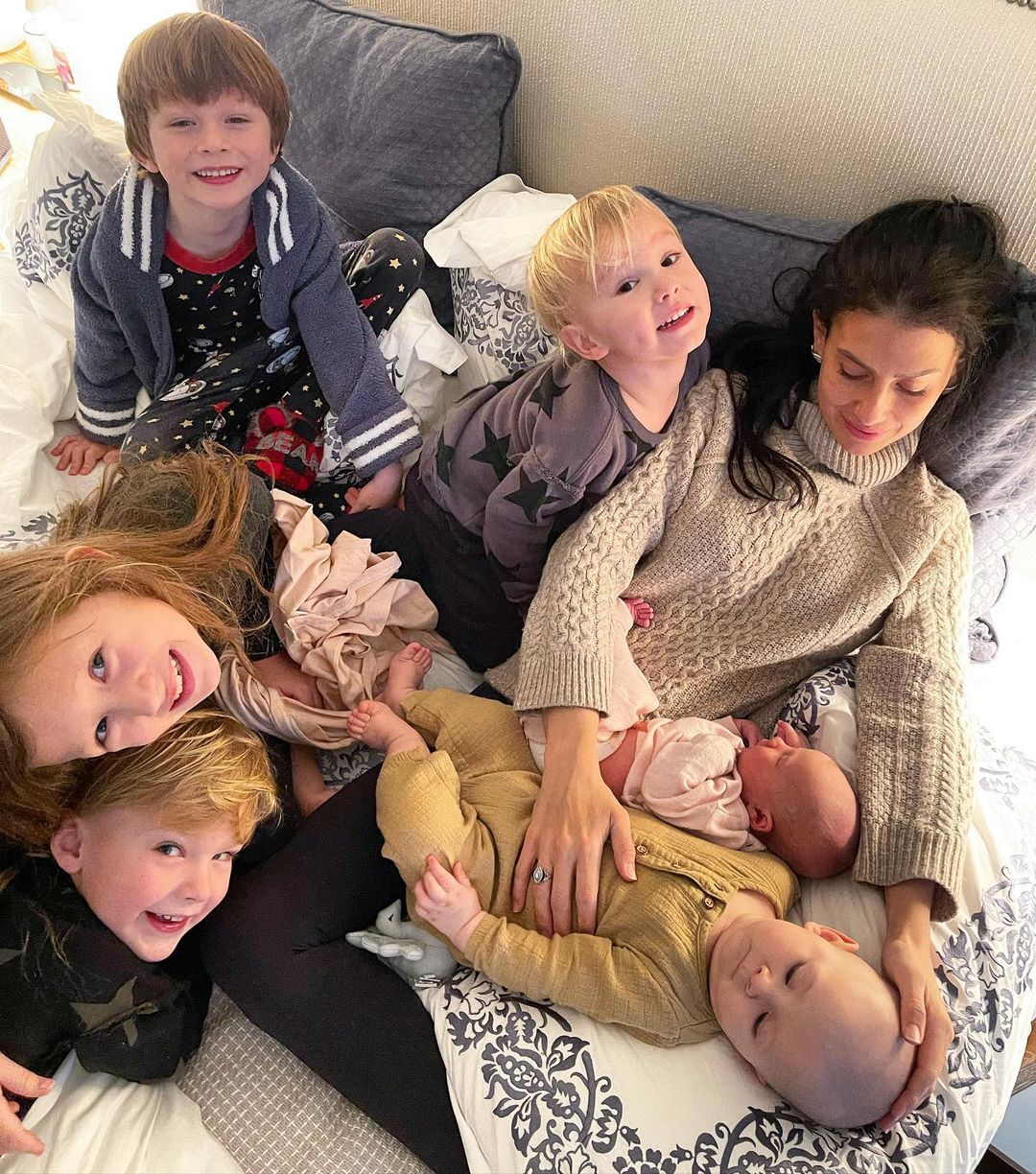 Photos courtesy of Avalon Red, Instagram, WENN.