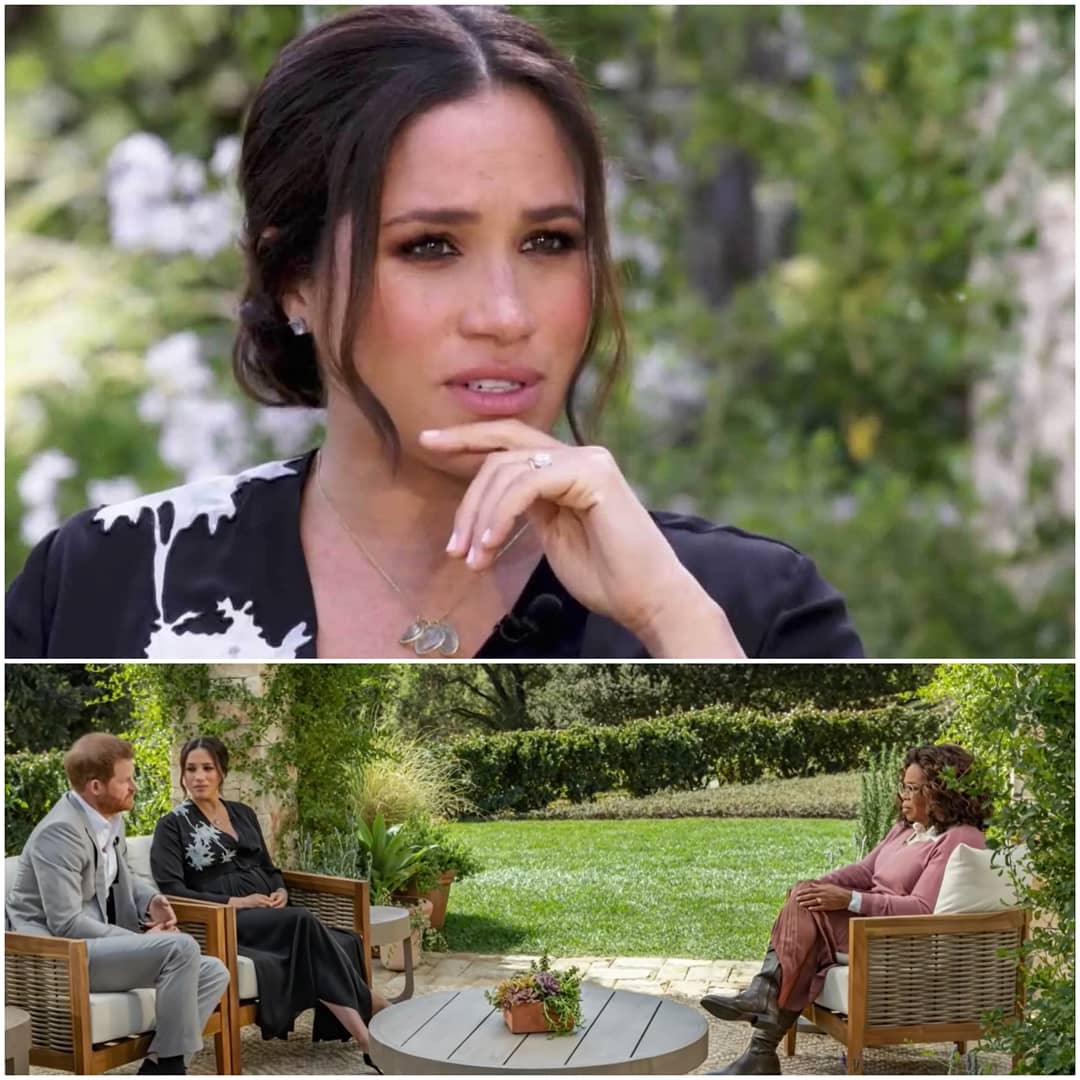 Intro: Minutes 0 to 5:30
I saw Sound of Metal on Chandra's recommendation and she saw The Trial of the Chicago 7. We loved both of those movies. We would be glad if Riz Ahmed won best actor at the Oscars, but think Chadwick Boseman will win that unless he's nominated in the supporting category. You can listen below!
Royals: Minutes 5:30 to Minute 42
Meghan and Harry's interview with Oprah was so much more revealing than we expected and they went through so much more than we could have imagined. When Meghan was pregnant the royal family said they would not give Archie a title and that they were going to pull their security detail. They also never lifted a finger to tell the press to stop smearing Meghan. At the same time they were controlling her by telling her how much she could go out and they also took away her passport, driver's license and keys. Every time she traveled Kensington Palace would leak the details. Meghan revealed that in 2019 when she was pregnant with Archie she was suicidal and reached out to senior palace officials to help. They told her she couldn't get help because she wasn't a paid employee. Meghan did not reveal whom she spoke to. Chandra got the impression it was a senior royal. Other people thought it was senior staff like The Queen's secretary. There was a pattern of the royals trying to push out Meghan and erase her. I play a segment from Zoom where Karen, Courtney and Susan talk about this.
Minute 11:00: Everything changed for Harry and Meghan after they went on that South Pacific tour and she was met with crowds and adoration. Meghan's pregnancy and the success of the tour made the palace work harder to smear her. Harry and Meghan dropped a blind item that someone in his family had concerns about how dark Archie's skin would be. Harry said that conversation "was right at the beginning… 'What will the kids look like?'" Chandra thinks that the royal who said that was William, because we heard that they had a falling out over Meghan in 2016.
Minute 16:00: We also got clarification on one ongoing years-long story smearing Meghan, which the press was repeating as of last week, that she allegedly made Kate cry at a bridesmaid's fitting. Kate is the one who made Meghan cry, and it was so bad that Kate sent Meghan flowers to apologize. The story got reversed and used to smear Meghan. Chandra says Kate is happy to play the fragile white woman. I play a segment from Zoom where Karen, Mikeala, Tanisha, Ameerah, Sara and Jasmine talk about this. Chandra mentions that they're still trying to twist this to make Kate the victim of Meghan. I read a segment from a Daily Mail article with Richard Kay in which they claim that Meghan is obsessed with Kate. We say that we think Meghan has receipts and sent email about it and that was before we heard that she did do that!
Minute 24:15: I mention the line from the article that people are pointing out is racist. "[Kate] is resilient; Middleton family blood has seen to that." I remember that terribly racist article claiming "the Windsors will thicken their watery, thin blue blood and Spencer pale skin and ginger hair with some rich and exotic DNA." Chandra says this type of blood line thinking is common in India due to the caste system.
Minute 26:00: Camila Tominey wrote the original story about Meghan making Kate cry. In a recent interview, she defended her sources. 
Minute 27:30: We finally got a statement from the royal family on Tuesday afternoon our time, which was the evening in England. During the day we heard that The Queen had "refused to sign off" on a statement Monday night to de-escalate tension with The Sussexes. The statement included the line "While some recollections may vary, they are taken very seriously and will be addressed by the family privately." Last week they made such a big deal about investigating Meghan's alleged bullying, but they say they're going to privately address systemic racism. I mention the article from the Times of London Chandra published Thursday, which came out Sunday before the interview. It blamed Meghan for everything that happened to her and claimed that the palace couldn't be racist because they hired a Black man, for the first time, to be a mentor to her.
Minute 30:00: Katie Nicholl had a piece in Vanity Fair with Charles' reaction to the interview and it's so bad! A source claims "There is not a racist bone in his body and to suggest otherwise is very hurtful." Charles is more hurt by being called racist than by actually being racist and needing to examine his behavior.
I mention that Chandra predicted Piers Morgan's response to Meghan, which was to criticize her for breathing basically. Meghan had drinks with him once and he became psychotic and obsessed with her. Women on twitter are sharing their experiences with men like this. Piers left his job at ITV, he likely got fired, after over 41,000 people complained about him dismissing mental health on his show and Meghan was one of them. This was after he was called out by multiple guests for his years of hating on Meghan and after he walked off set when he was mildly questioned about it by weatherperson Alex Beresford. That reminds me of the way Sharon Osbourne reacted on The Talk to being gently questioned about racism by Sheryl Underwood.
Minute 34:45: Meghan's friend, Janina Gavankar, confirmed that Meghan has the receipts, which Meghan heavily implied in the interview as well. I play a segment from Zoom where Tanisha, Ameerah, Mickeala and Sara talk about the receipts. 
Minute 38:45: Prince Charles visited a vaccine site at a predominantly Black church in London. The optics of Black people bowing to Prince Charles were so bad. He said, to a Nigerian woman, "Oh fantastic, yes, I've been there. Lots of different ethnic groups. Do give them my kind regards next time you speak to them." It sounded like he was telling her to say hi to Nigeria for him.
On Thursday morning, Kate and William visited a school. Unlike Charles in his photo op, William deigned to answer a question from a journalist afterwards. He said "we're very much not a racist family." Chandra mentions this clip from an LA news station where the anchor pointed out that William hadn't contacted Harry in several days at that point despite Meghan saying she had been suicidal.
Comments of the week: Minutes 42:00 to end
My comments of the week is from Alexandria on the post about the Queen not signing the statement supporting the Sussexes. Chandra's comment of the week is from Rapunzel on the post about Meghan filing a complaint against Piers Morgan.
Thanks for listening bitches! Call us or leave a voicemail at 434-218-3219.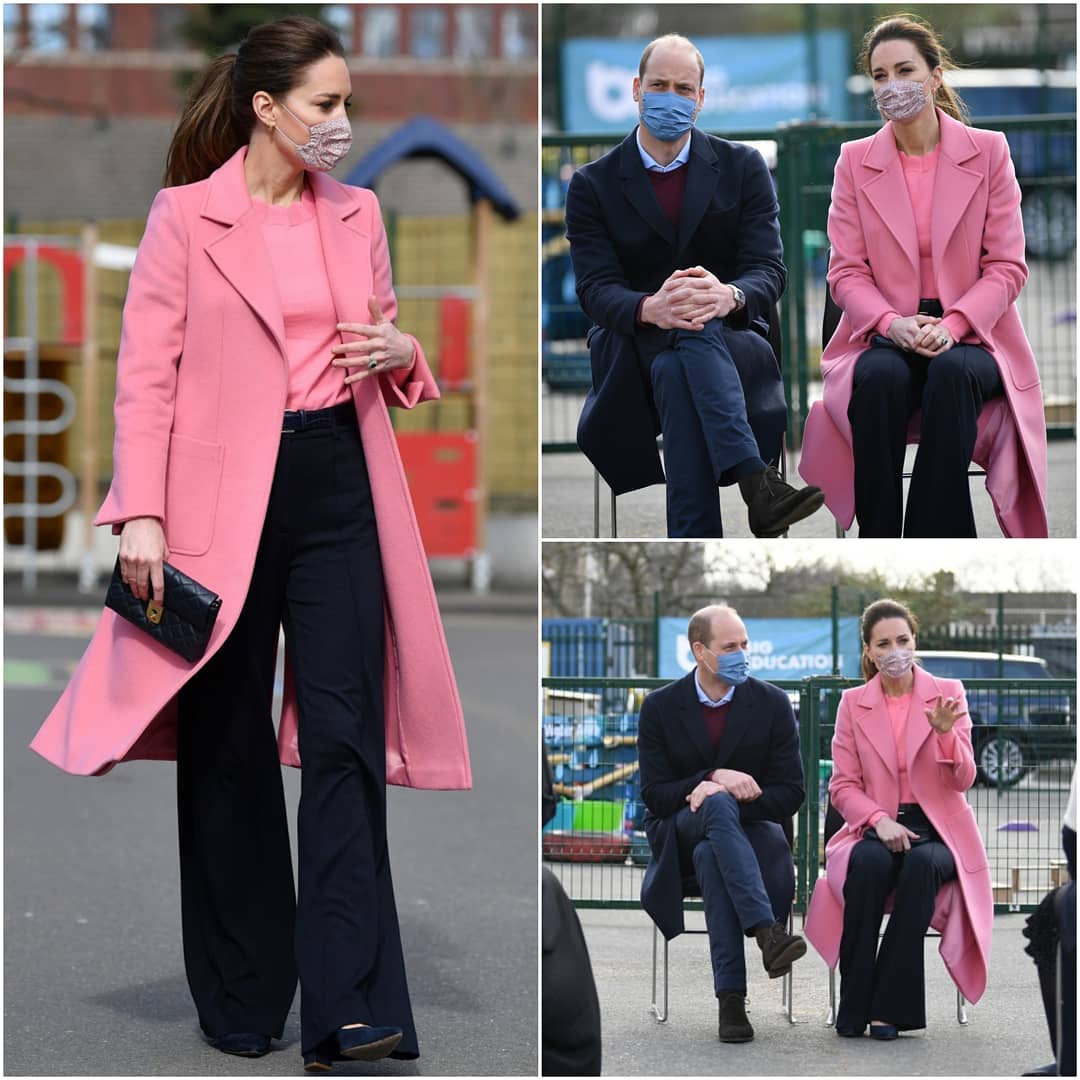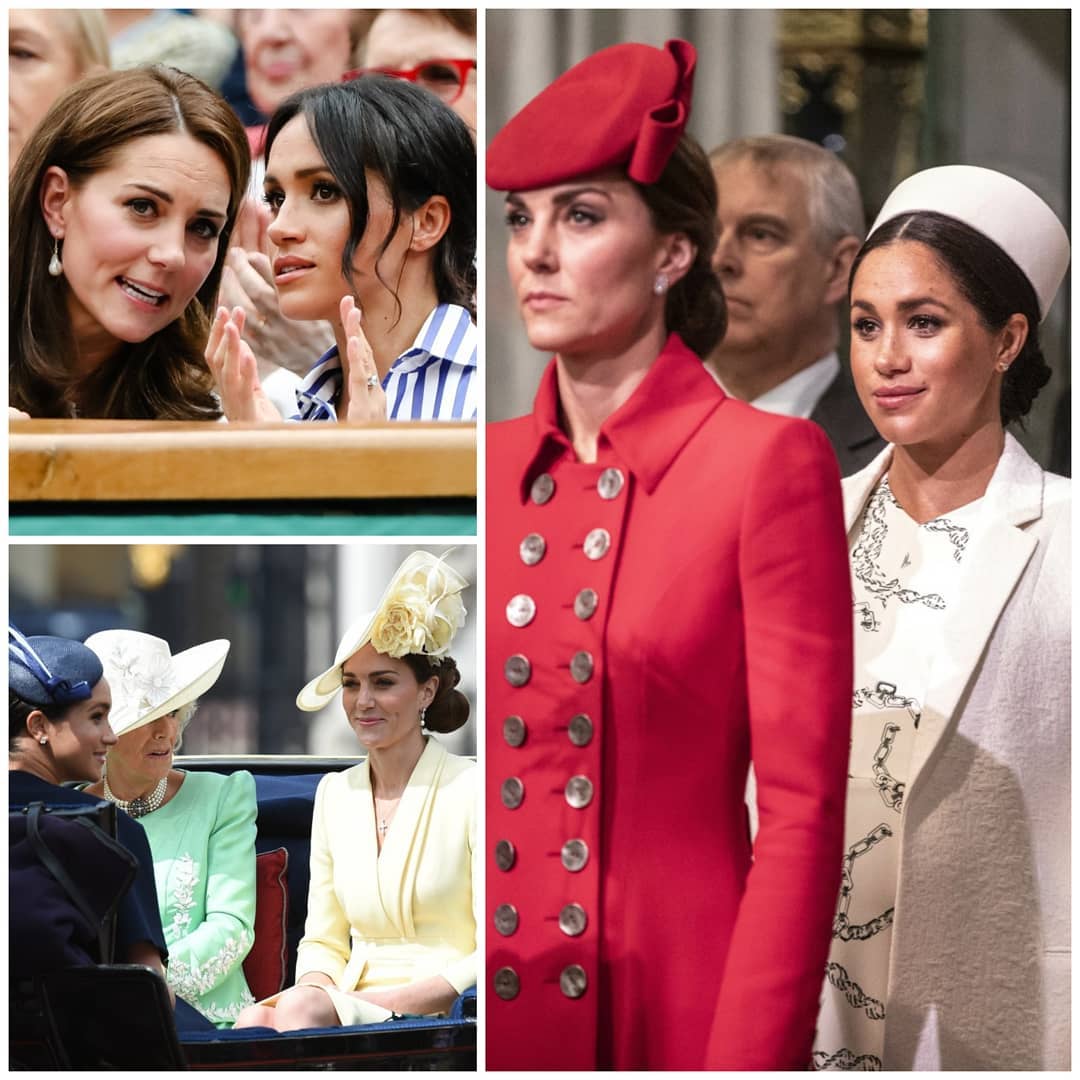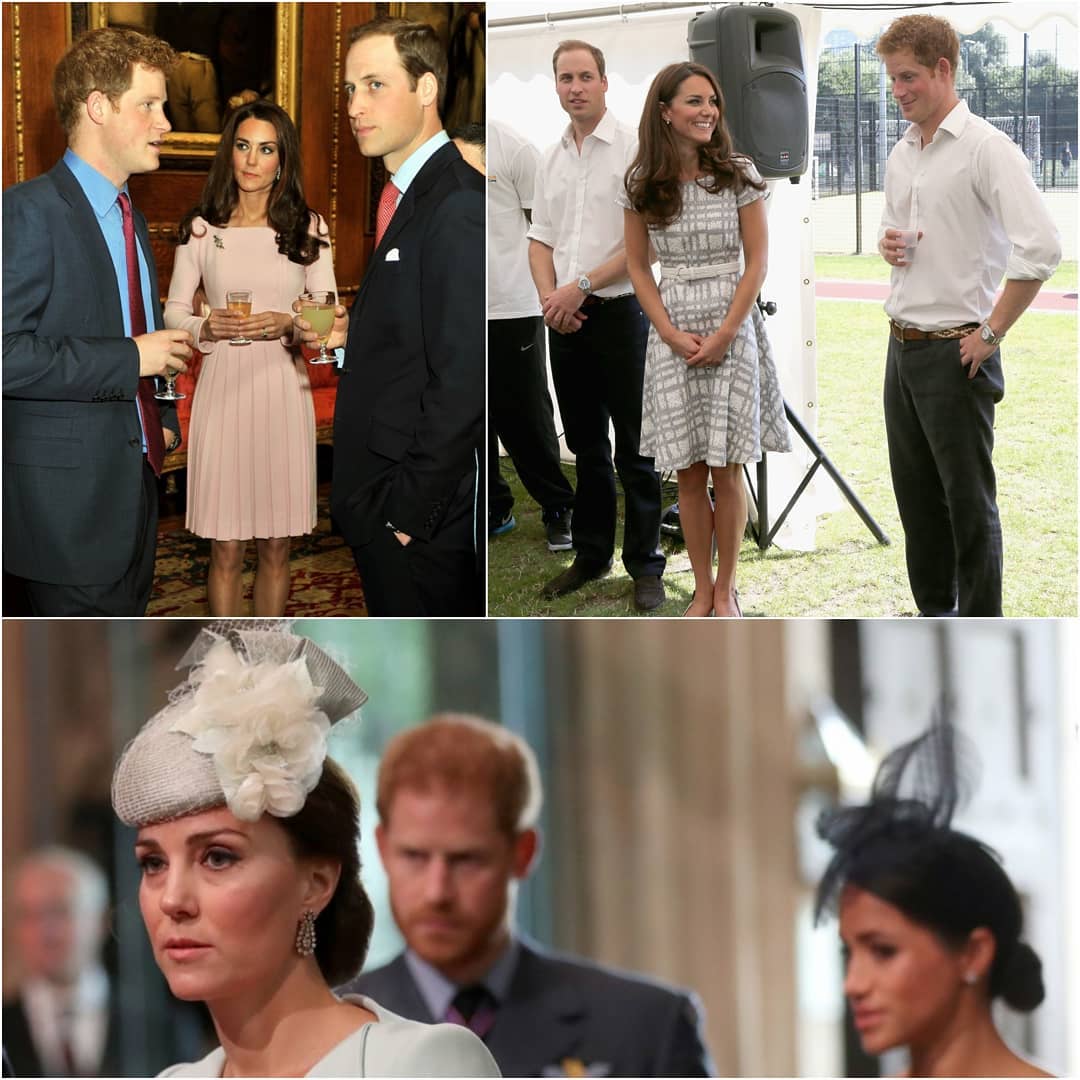 photos credit: Avalon.red, Backgrid. Music via Premium Beat and Sound of Picture and credit: A.A. Alto and Meydan