After weeks of speculation and social media stories in January and early February, Armie Hammer was dropped by his agents at WME and his publicist quit that bitch. It was notable for so many reasons, including the fact that even some truly garbage people still have Hollywood representation, so just how awful is Armie? We soon learned just how bad it was – in addition to verbalizing his cannibalistic urges and cheating on his wife constantly, Armie physically, emotionally and financially abused a series of women. About two weeks ago, one woman (who goes by "Effie") came forward with her lawyer, Gloria Allred, and accused Armie of brutally raping her a few years back. The LAPD has now opened an investigation.
Throughout all of the chaos of the past three months, Armie has not only lost his representation, he's also lost out on movie and TV projects. He got to announce that he was "dropping out" of some of the stuff, but other times, producers let it be known that they were pushing him out. That's what's happened this week:
Armie Hammer has been dropped from another film, in the wake of sexual assault allegations and continuous online chatter that has been spiraling across social media since the beginning of the year. Hammer is no longer attached to the thriller "Billion Dollar Spy," Variety has learned exclusively. Hammer was set to star opposite Mads Mikkelsen in the Cold War drama that comes from filmmaker Amma Asante.

Representatives for Asante and Walden Media, the film company behind the movie, declined to comment any further.

"Billion Dollar Spy" was the one last remaining film on Hammer's slate, meaning every studio that was in business with Hammer, prior to the allegations, has now officially cut ties with the actor. All other upcoming projects in which Hammer will appear on-screen had already wrapped production, prior to the allegations.

The only outstanding movie on Hammer's radar would have been the potential "Call Me By Your Name" sequel, which has garnered much hopeful excitement from fans, but was never actually put into active development and remains without a script. While the actors and filmmaker have discussed their desire for a sequel in many media interviews, the film had never been given the greenlight — and now, with the Hammer controversy, any plans are even more up in the air. (Director Luca Guadagnino was not available for comment, as he is currently in pre-production on another film.)
I know people were really pumped for a CMBYN sequel but that sh-t is dead in the water now, at least it is if Armie is still attached in any way. Plus, the first film is beautiful and amazing – it doesn't need a sequel. Or if you really need a sequel, just do Elio's story as he's banging his way through Paris or something (I would watch that). As for Billion Dollar Spy… what took producers so long to drop Armie? YIKES.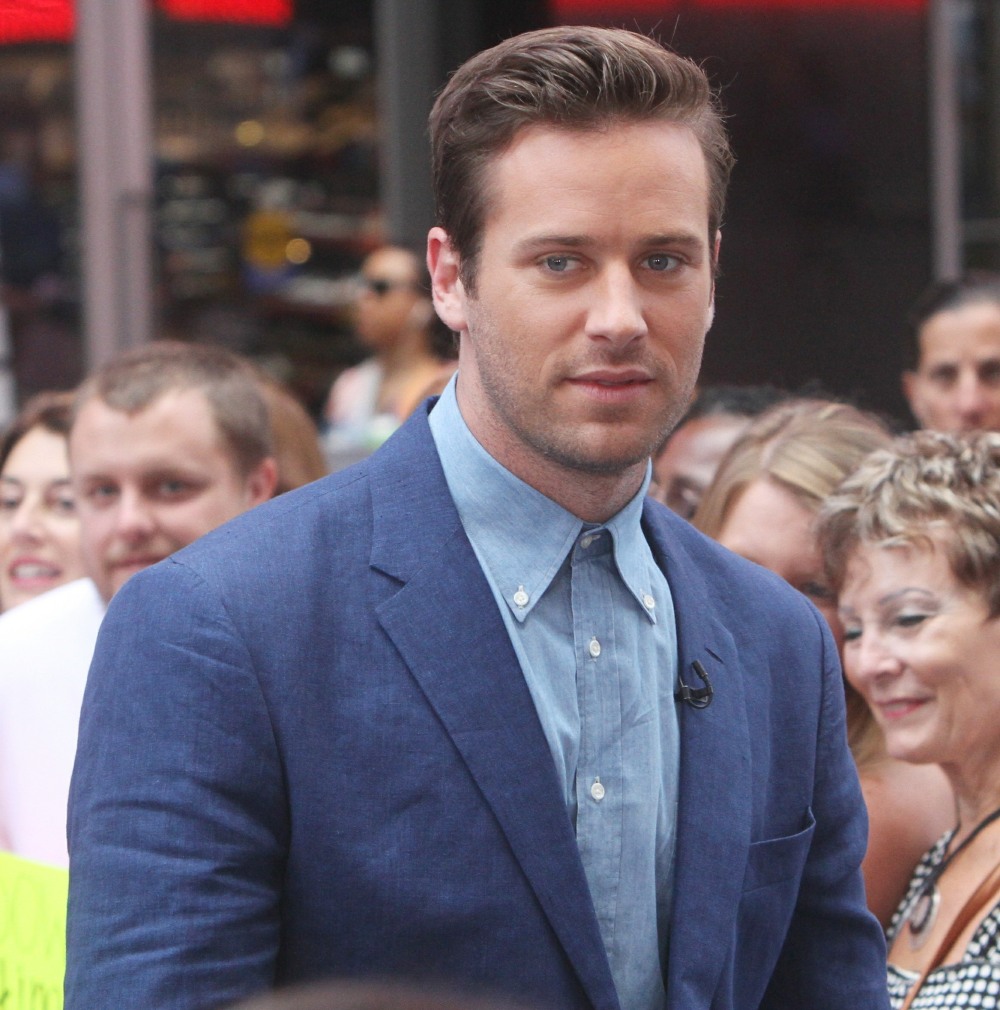 Photos courtesy of Backgrid.