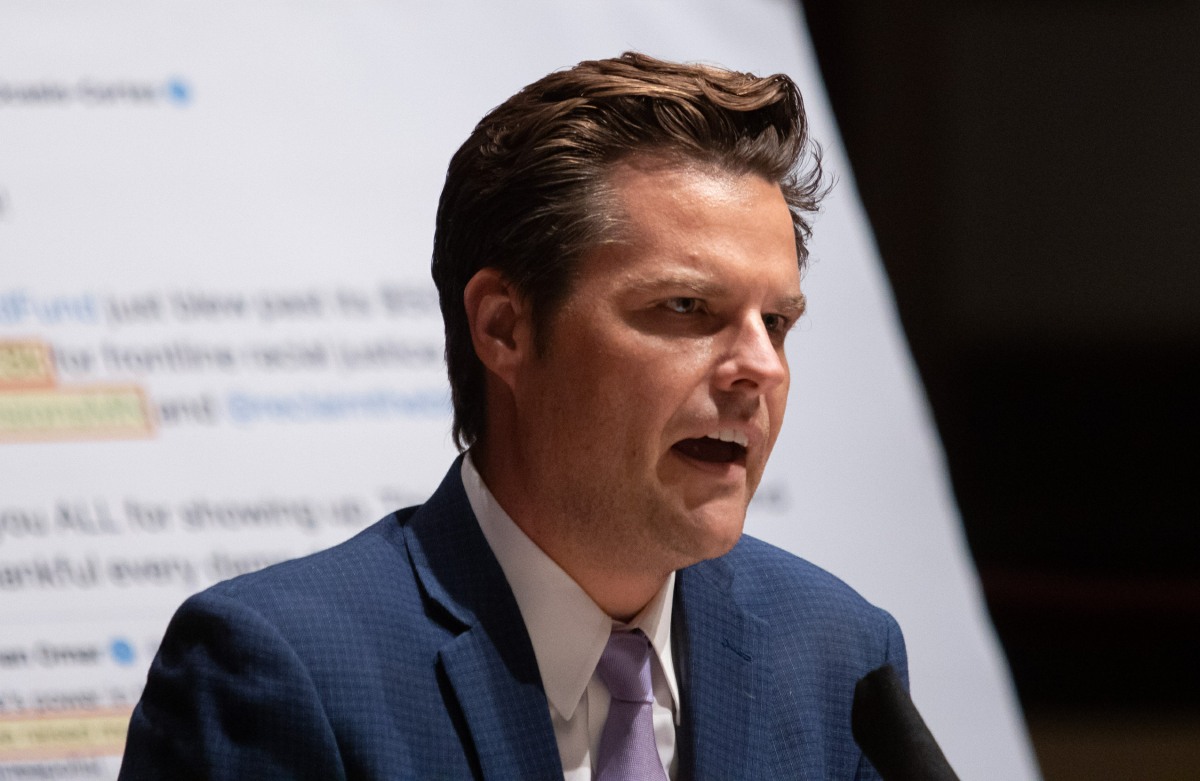 Keep your eye on all of the grown men who are sweating over this story. Keep your eye on which men suddenly change their Venmo settings to private. As we've heard, Matt Gaetz is a human trafficker, a solicitor of prostitutes, and a statutory rapist. Gaetz and his pervert buddy Joel Greenberg were trafficking women in and out of Florida. The NYT and other outlets had reported days ago that there was an extensive paper trail for both men (Greenberg has already been charged and will likely plead guilty). Did you know that Gaetz was openly using Greenberg as a middle-man to pay young women for sex? Did you know that there are Venmo records for all of this?
In two late-night Venmo transactions in May 2018, Rep. Matt Gaetz sent his friend, the accused sex trafficker Joel Greenberg, $900. The next morning, over the course of eight minutes, Greenberg used the same app to send three young women varying sums of money. In total, the transactions amounted to $900.

The memo field for the first of Gaetz's transactions to Greenberg was titled "Test." In the second, the Florida GOP congressman wrote "hit up ___." But instead of a blank, Gaetz wrote a nickname for one of the recipients. (The Daily Beast is not sharing that nickname because the teenager had only turned 18 less than six months before.) When Greenberg then made his Venmo payments to these three young women, he described the money as being for "Tuition," "School," and "School." The Daily Beast examined these records as a scandal, rooted in a criminal case against Greenberg, engulfs Gaetz.

Greenberg—the former Seminole County tax collector—has now been federally indicted on 33 counts, including sex trafficking crimes involving a 17-year-old. Court documents say Greenberg was "engaged in 'sugar daddy' relationships." And The New York Times says a Justice Department investigation is looking into Gaetz's involvement in the cash-for-sex ring.

Gaetz and Greenberg are both connected through Venmo to this then-18-year-old woman—who now works in the p0rn industry, according to a friend of the girl. And on Thursday, Greenberg's attorney and prosecutors indicated during a court hearing that they expect Greenberg to strike a plea deal, likely meaning he plans to cooperate with investigators. That could be potentially disastrous for Gaetz, as investigators look into the connections between these two men. And one particularly damning connection is their financial transactions.

This week, during the reporting of this story, Gaetz's once-public list of Venmo transactions disappeared. Greenberg's Venmo account is not currently publicly accessible. But The Daily Beast was able to obtain partial records of Greenberg's past online transactions through a source.

Greenberg and Gaetz are also connected on Venmo to at least one other woman that Greenberg paid with taxpayer funds using a government-issued credit card. Seminole County auditors flagged hundreds of those payments as "questioned or unaccounted for," and in total found more than $300,000 in suspicious or unjustified expenses. The Daily Beast was able to obtain that credit card data through a public records request.

"No one has any idea what he was doing. Zero," said Daniel J. O'Keefe, an accountant who conducted a forensic audit for the county. "The arrogance of these guys. They just felt they were above the law. I've never seen it this bad."

O'Keefe was particularly puzzled by weekend expenses, hotels, unspecified high-dollar "consulting" fees, and cash advances that Greenberg made to himself and others. The Daily Beast has compared Greenberg's credit card statements and Venmo transactions to Gaetz's expenses and travel records—compiled through campaign finance reports, Instagram posts, and Venmo—and found that, in some key places, the two timelines and circles of contact overlap. Gaetz and Greenberg share Venmo connections with at least two women who received payments from Greenberg, and both have professional relationships with each other.
I wonder if this is what Gaetz meant when he said he never paid for sex. Technically, he was using a middleman to pay the women for sex? And he did say that he was conducting his personal life "on my own dime." Meaning, he Venmo'd money to Greenberg and Greenberg paid the girls/women. Except that Greenberg was actually using taxpayer money to conduct this elicit, criminal mess. Reportedly, they were using ATMs at hotels and Apple Pay as well, hint hint. Someone needs to check those records too.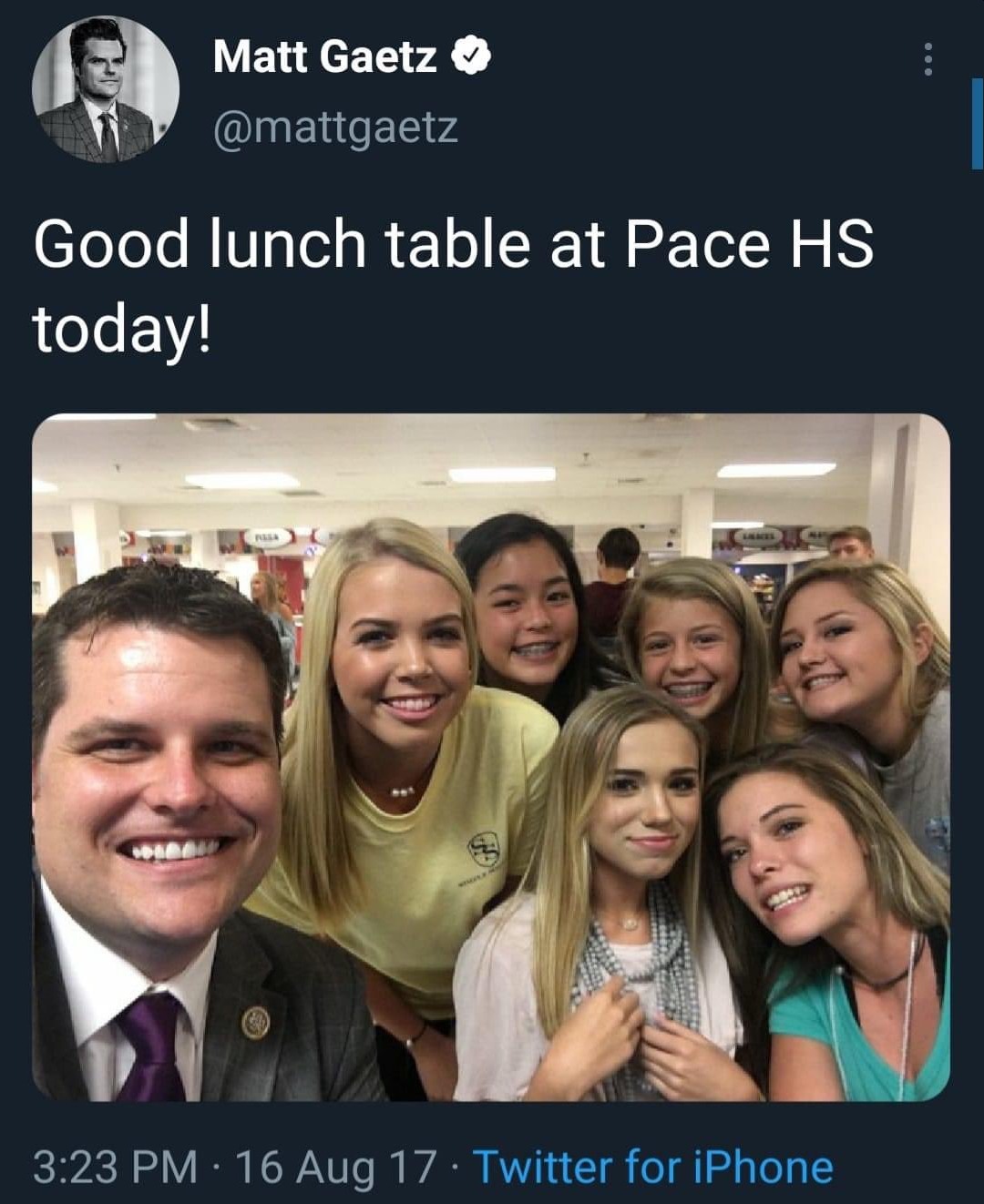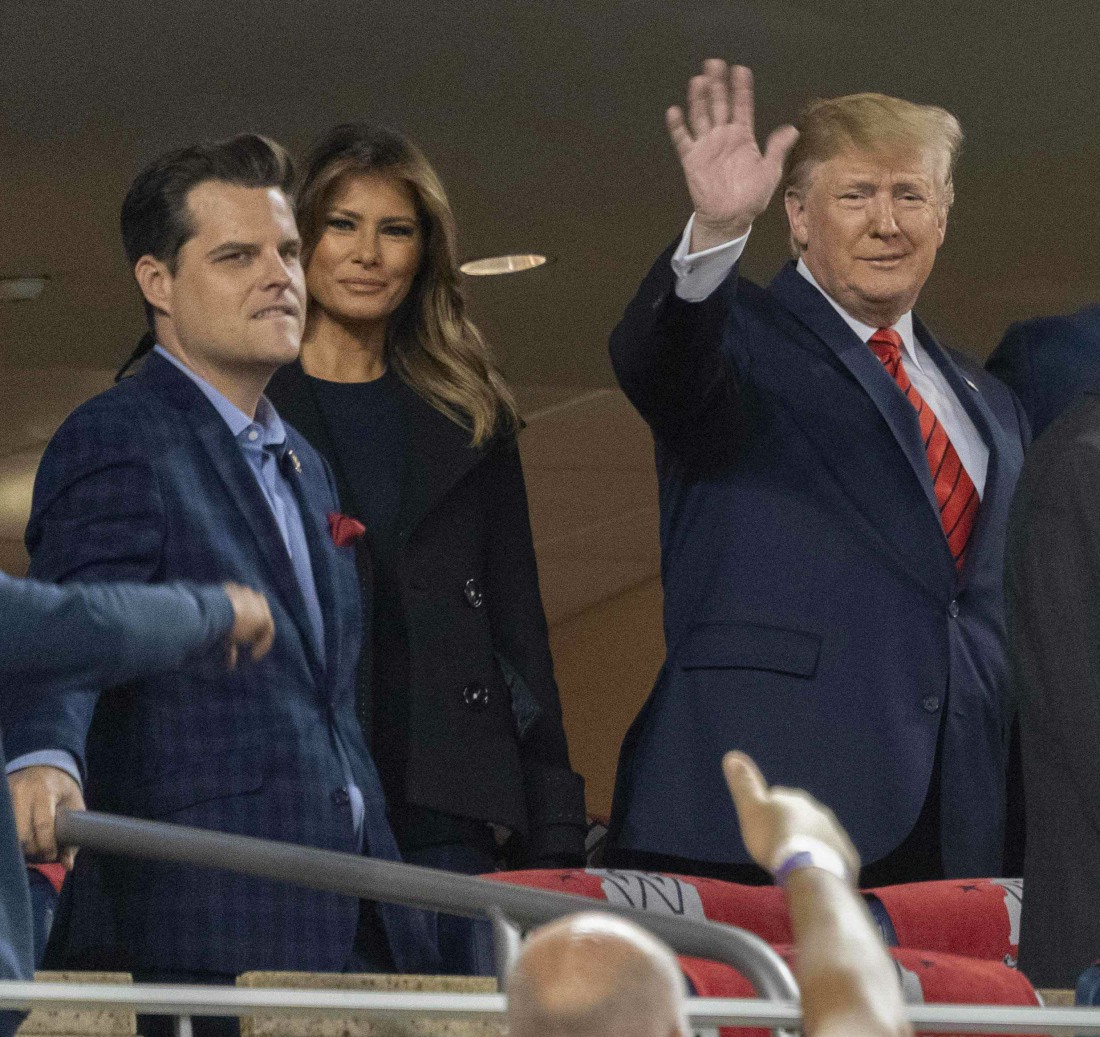 Photos courtesy of Avalon Red, social media.