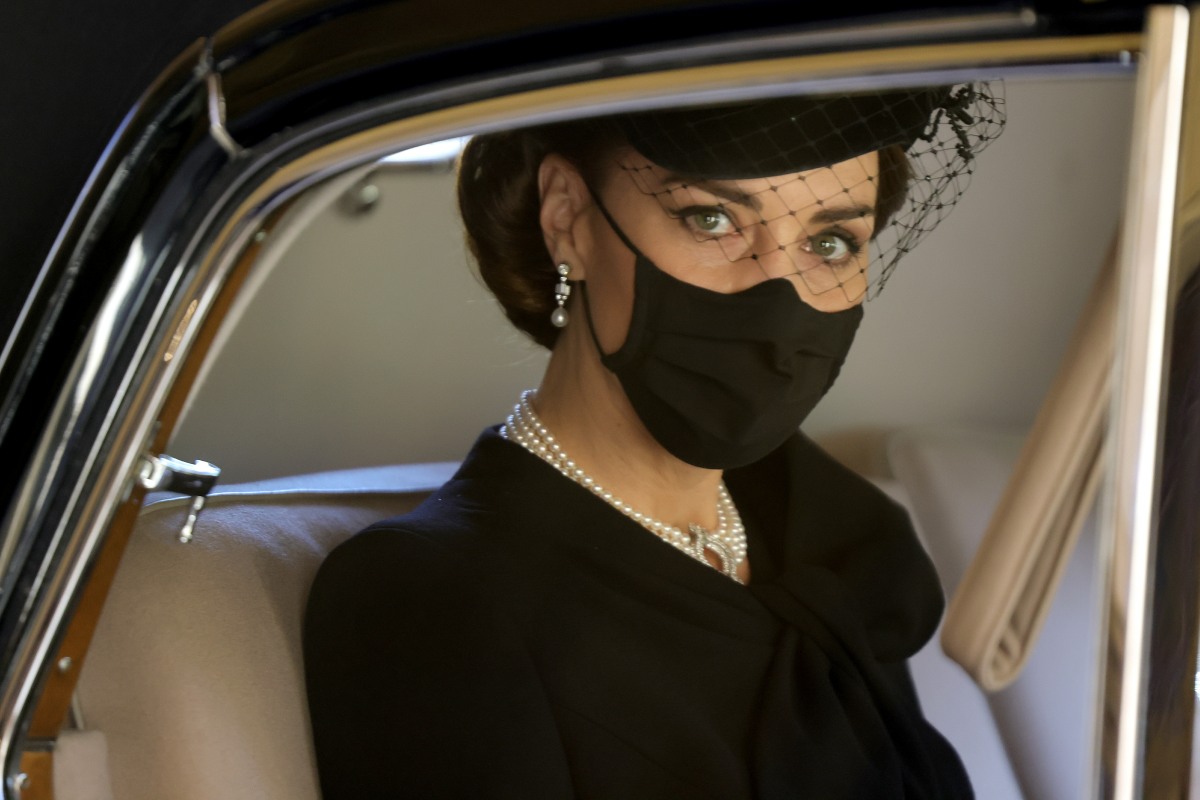 The Duchess of Cambridge spoke to Prince Harry as they exited St. George's Chapel on Saturday, then she and Harry and William walked together briefly, then Kate began to hang back to give the brothers space. And for this, Kate is being called the second coming, the most powerful diplomatic force that Britain has ever keened, and a true heir to the crown, basically. Kate needs to watch her step – the sycophantic press and her need to "take credit" for the reunion will not go down well with Prince William OR Prince Charles. Just further evidence that Kate and Camp Middleton are running their own (now-diverging) press operation.
It became obvious at Prince Philip's funeral that the future of the Royal Family is safe — with Kate as their new rock. Immaculately-dressed and elegant in pearls, she looked like a regent-in-waiting. But by gently reuniting warring brothers William and Harry, the Duchess of Cambridge showed she has the quiet qualities of a Queen.

Support for her husband has been unswerving ever since, as Kate Middleton, she married Prince William ten years ago. And at the end of Saturday's moving send-off, she consoled William's visibly-upset father, Prince Charles, 73, with a kiss on the cheek and a comforting hand on his shoulder. Moments after that, Kate played peacekeeper between William, 38, and Prince Harry, 36. In the months and years ahead, the 39-year-old Duchess will be the person that not only Charles but also the Queen and their whole family will come to rely on as they feel the loss of the Duke of Edinburgh.

William's biographer Brian Hoey said: "They say cometh the hour, cometh the man. But in the Royal Family's case, it's a woman. Thank God for Kate — she is the rock the monarchy will depend on. On Saturday, she behaved absolutely impeccably."

Experts agree that in many ways Kate is just like the Queen Mum – a devoted mother who totally supported her husband, George VI, through the abdication crisis and the Second World War. Mr Hoey, who has interviewed both the Cambridges, said: "The Queen Mother had star quality, which Kate has in abundance. But unlike the Queen Mum, the Duchess has the ability, just like Princess Diana had, to get on with people from every walk of life. She will be the perfect Queen consort for William when he becomes King."

Royal watcher Ingrid Seward said: "After the things that Meghan said to Oprah about the Duchess of Cambridge, Kate would have been quite entitled to also avoid Harry. She has just got beautiful manners — taught by her mum Carole — and when she sees an awkward situation, she steps in. That's why she talked to Harry."

Ms Seward, editor-in-chief of Majesty Magazine said: "Harry must have felt awkward because he knew the hurt he had caused but Kate was charming to him. Kate is a mum of three, she has a husband she needs to support — and I don't think there is enough time in her life to hold grudges."

When Philip retired in 2017, he moved to Wood Farm on the Queen's Sandringham estate in Norfolk, close to the Cambridges' home at Amner Hall. It was there that Philip spent time with Kate talking to her about her role when William is King.
I wonder if any of these people get tired of being so over-the-top about Kate? Especially since it seemed like she had coordinated what she would do with other people, probably her mother and probably some people in Kensington Palace. The "keen peacemaker" story in the Telegraph last week was literally telegraphing her actions at the funeral. It's also crazy to watch the British press act like Kate is A) a victim and B) a neutral party. She's not a victim – it's clear she victimized Meghan and Harry. She's not a neutral party – a large part of her embiggening project involves throwing Harry, Meghan and the rest of the family under the bus.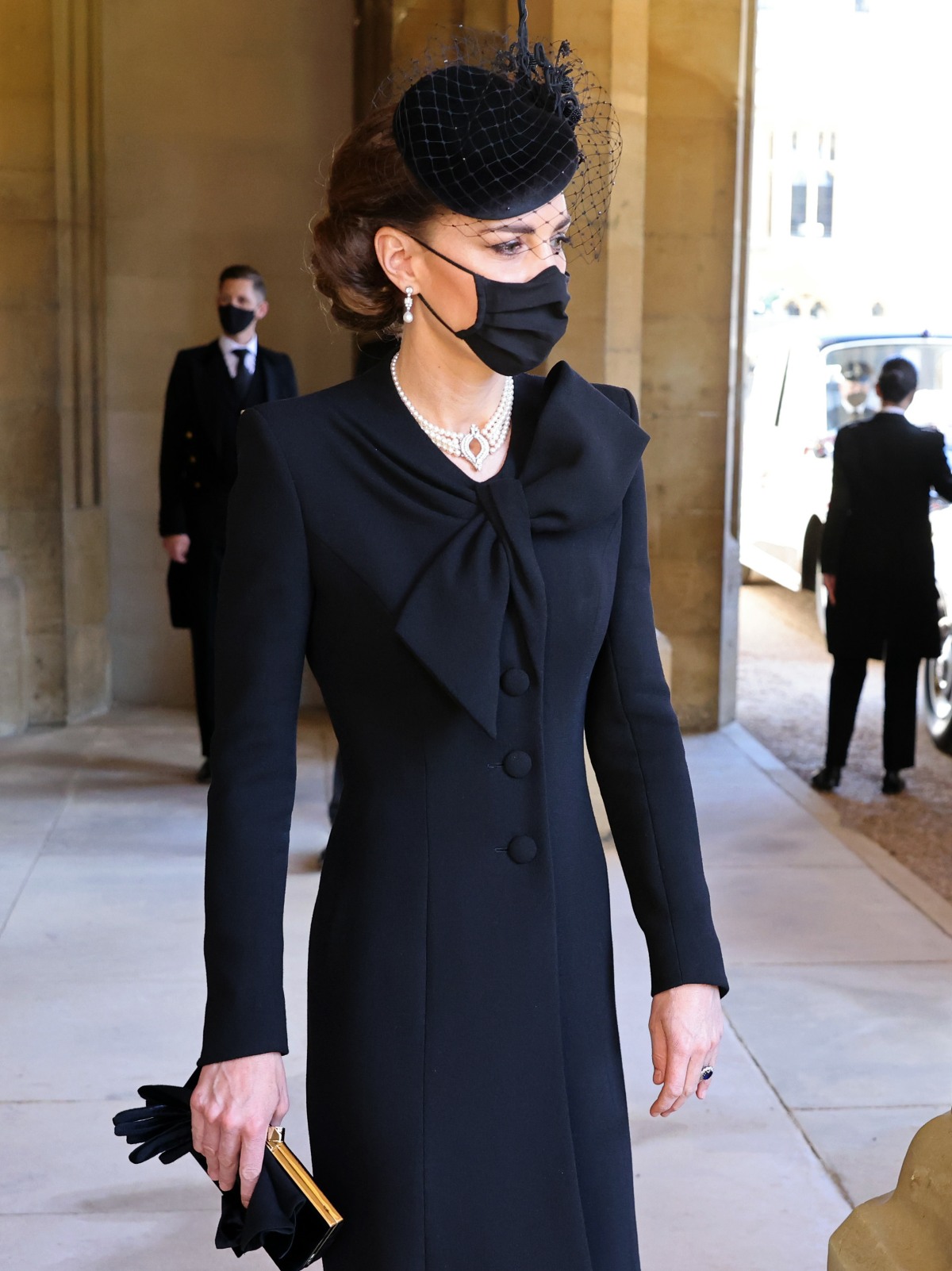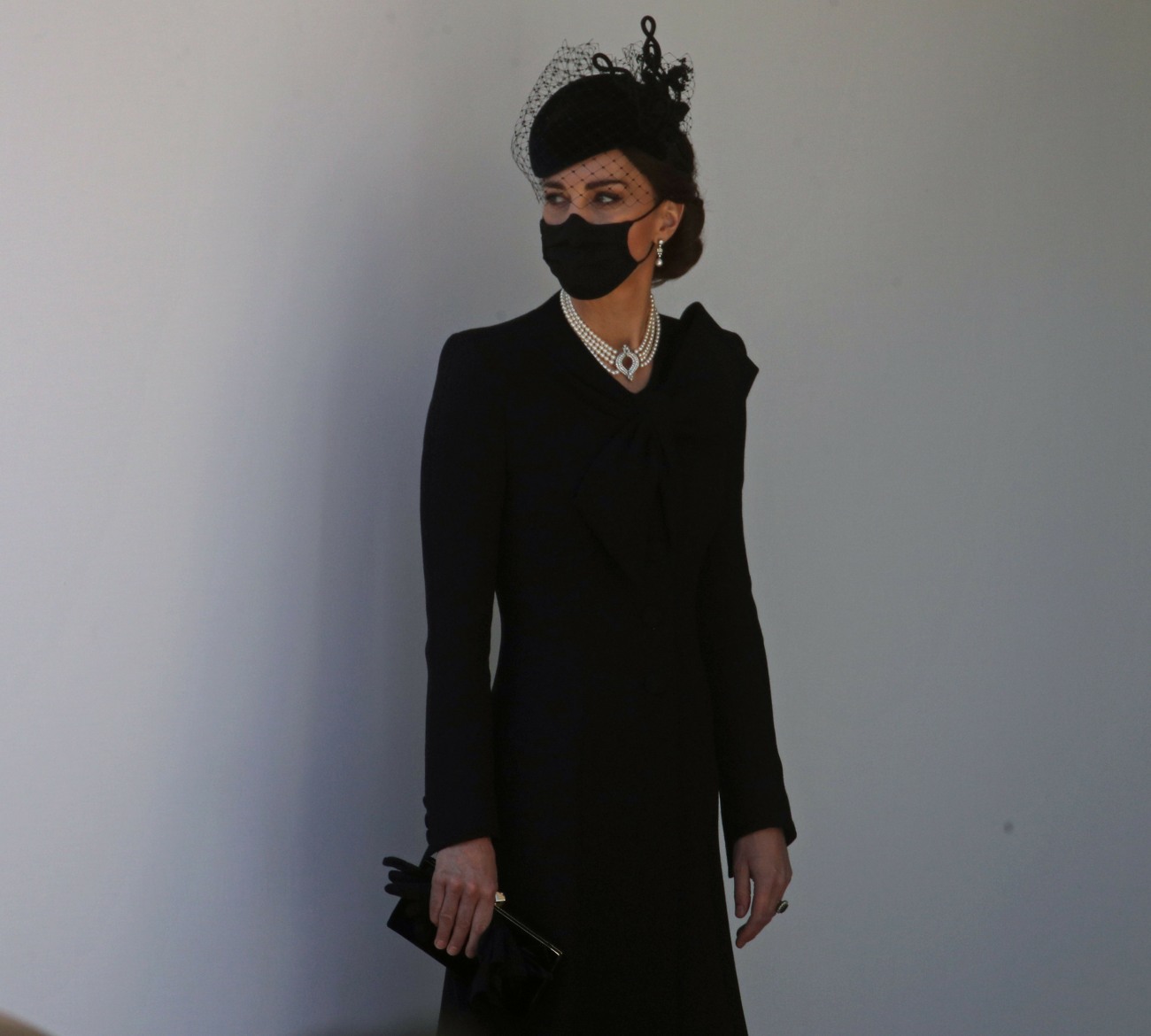 Photos courtesy of WENN, Avalon Red.