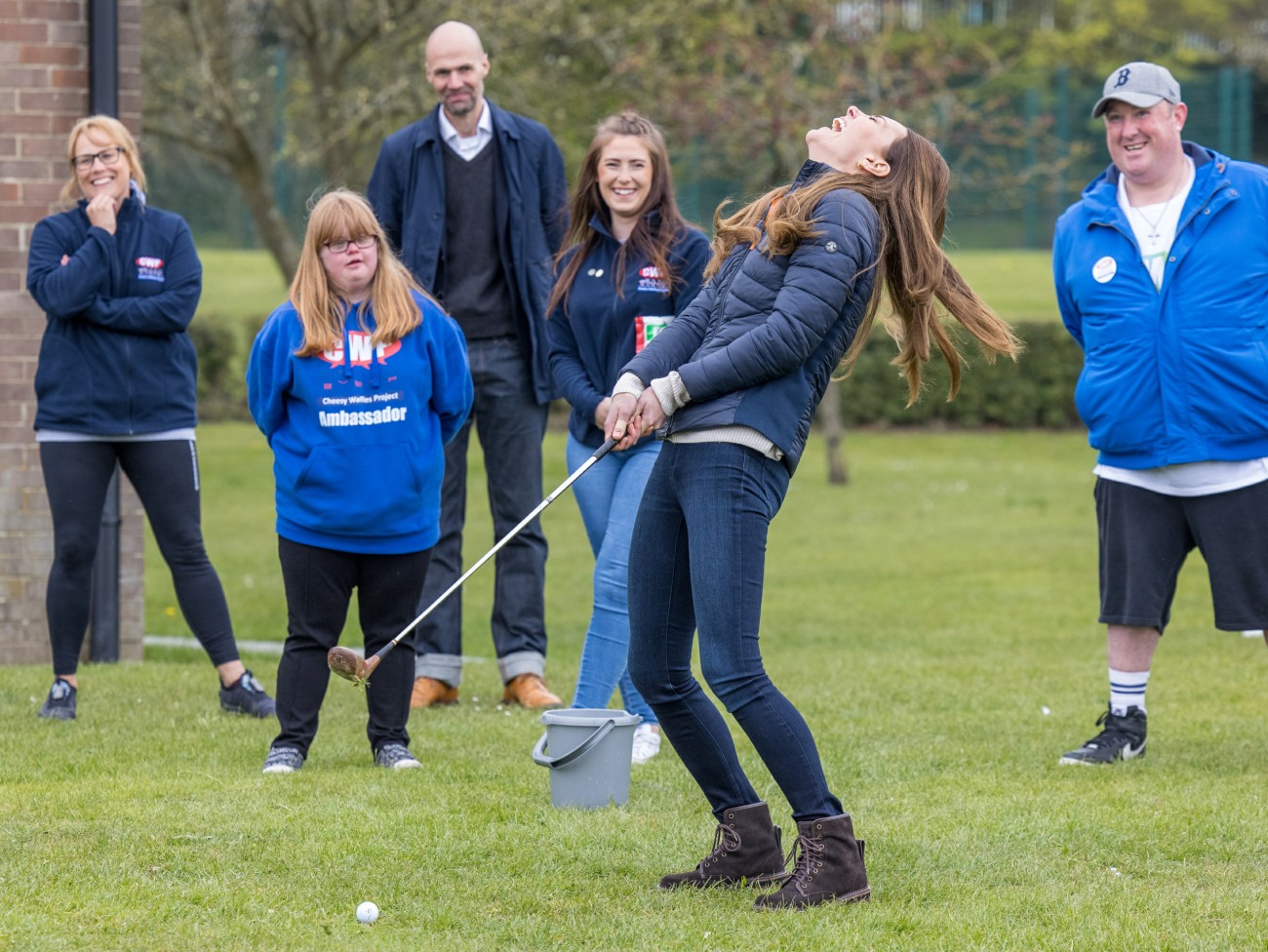 Here are some additional photos of the Duke and Duchess of Cambridge yesterday, for their big outing at a sheep farm. They got to meet some sheep, do some golfing and, as always, breathe on people without any masks around. Maybe it's because it's Keen Anniversary Week, but Kate's "laughing" poses come across as especially over-the-top. We all know she loves to pose with wide smiles and she'll hold a guffaw for an uncomfortable length of time, but wow, her reactions seem especially outsized given the situation. The keenness was felt so acutely because Will and Kate were visiting the Cheesy Waffles Project, a community center in Durham for kids with special needs.
While no British outlet has underlined this point or turned it into a headline, the reason Will and Kate were able to day-trip to a sheep farm and still make it home to London that afternoon was because they took their own helicopter. The Queen gave them the helicopter for their own (mostly private) traveling, because if you expect Will & Kate to take the train to do events, you're going to be waiting a very long time. Remember their Flybe stunt? It's weird that no one mentions how often they travel by private helicopter for no real reason.
Days ahead of their 10-year wedding anniversary, Will and Kate arrived at an event today by private helicopter.

Oh no! I thought Will was a keen environmentalist! How dare he travel this way! pic.twitter.com/lj0NJ2bowF

— AllSussexAllTheTime (@AllSussextweets) April 27, 2021
Speaking of the Keen Helicopter, did you also know that William, Kate and their kids found time to return to Norfolk this past weekend? Last week, the kids started back at school, and then on Friday, they went back to Norfolk, and my guess is that it was via the helicopter. We know they were in Norfolk because they were seen at the new Sandringham play park, which is open to the public. Curious how often William finds excuses to be in Norfolk.
Last thing: the Cambridges have a job opening. They're looking for a new Communications Officer. More staff turnover!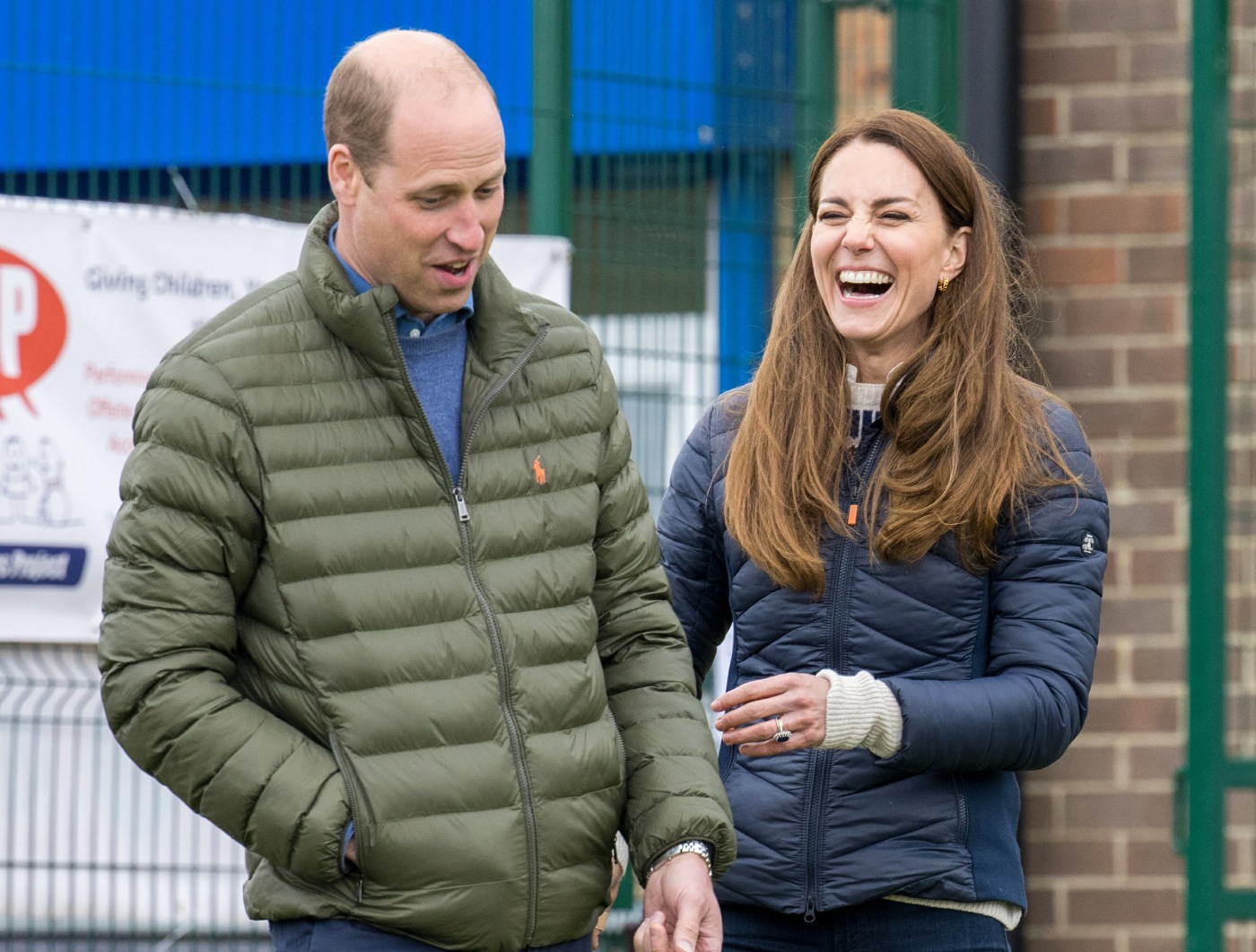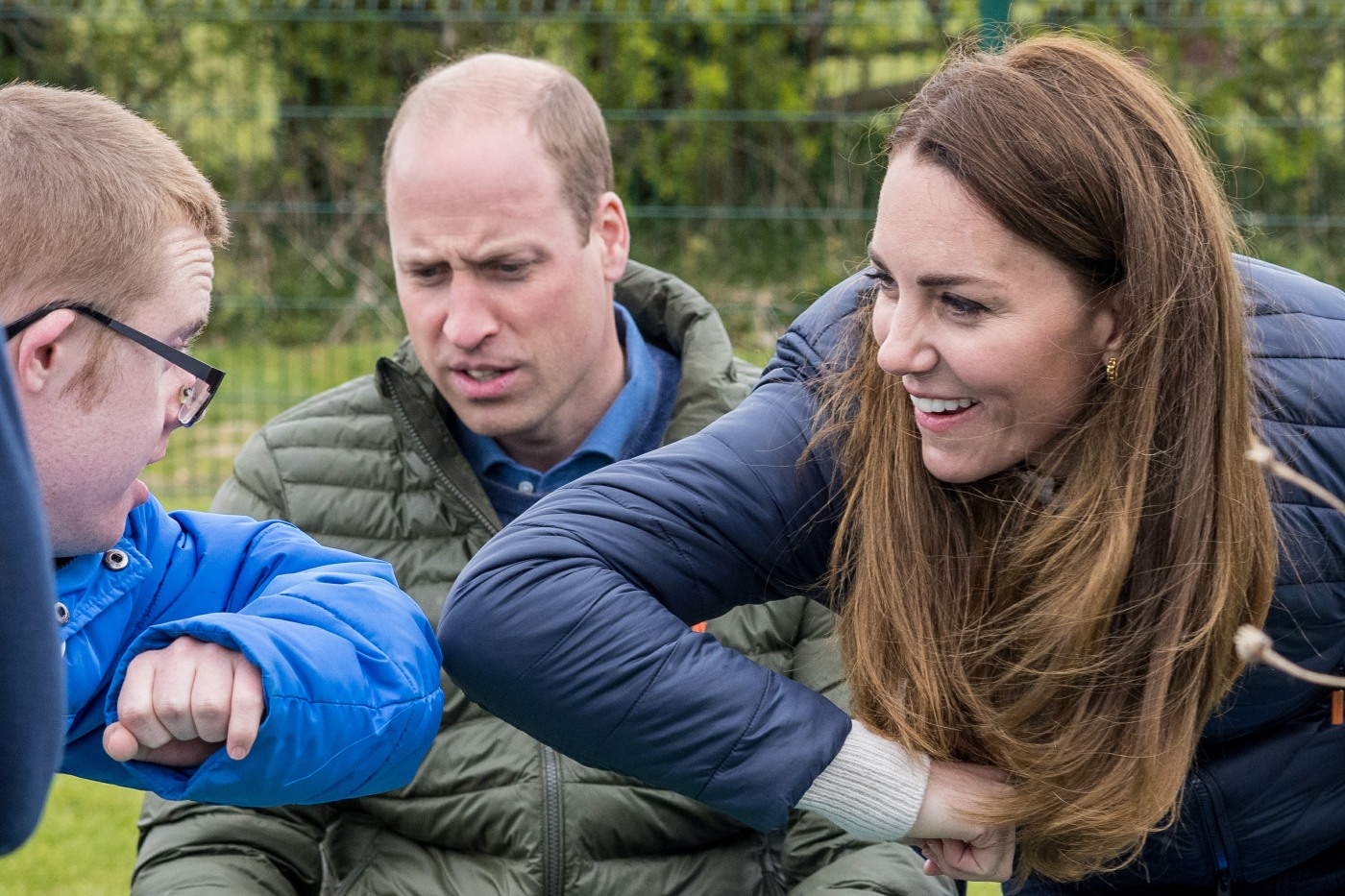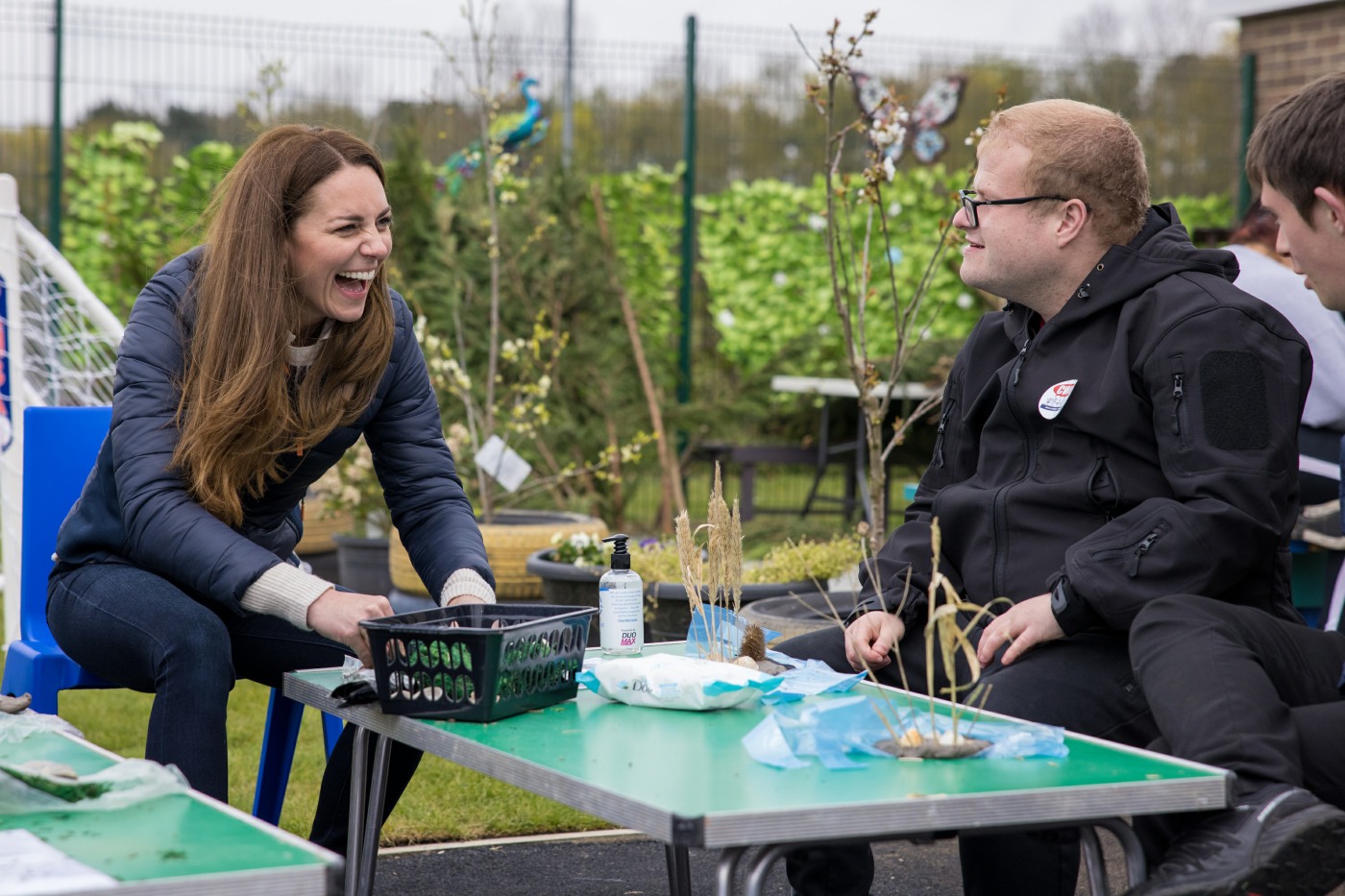 Photos courtesy of Avalon Red.