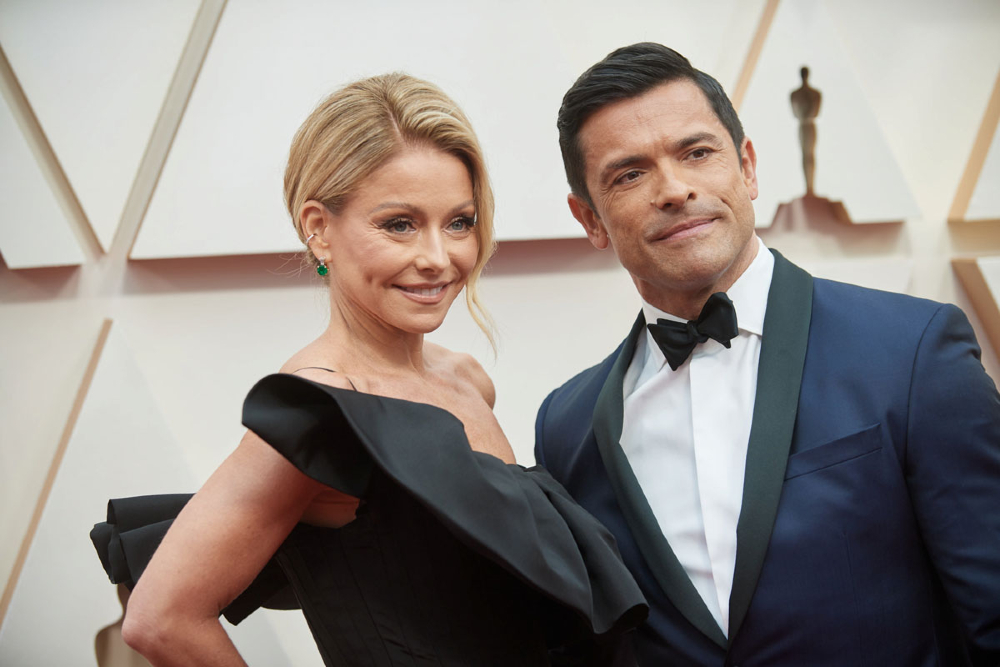 I used to have the hots for Mark Consuelos. I do not have the hots for Mark Consuelos anymore. He's still very handsome, but he opened his handsome mouth and some ugly came out of it that wiped the hots out of my eyes. Mark and wife of almost 25 years, Kelly Ripa, appeared in the Double Date podcast. During their discussion, they called their politics progressive but their relationship "almost old-fashioned," claiming that each had assumed the "traditional roles" within their marriage. Apparently, Mark made it clear from the start that there would only be "one man" in the relationship and it would be him.
Kelly Ripa and Mark Consuelos consider themselves to be "progressive people" who hold "traditional" roles in their marriage.

While appearing on a recent episode of the Double Date podcast, Ripa and Consuelos, both 50, opened up about their nearly 25-year marriage and the aspects of their relationship that they consider to be "almost old-fashioned."

"She makes the home a home," the Riverdale actor said of his wife.

"What's funny is I think of us as such a progressive as a couple. I always think of us as politically progressive … we're progressive people," the Live with Kelly and Ryan co-host said, adding, "And yet, when it comes to our own family and our marriage and our roles, I think of us as very traditional and almost old-fashioned in our roles."

Ripa explained that because of Consuelos' rigorous work schedule over the years, she's "never had to leave home to work."

"I've been able to raise my kids here in this city, in the nest, and he's always been willing to travel and go to a set and go off here and sometimes he's had to go live in another country to work on a set over there," Ripa continued. "Traveling is hard and being away from home is hard and sometimes he would miss milestones for the kids, and I know that was hard for him."

She added, "In that way, we're very traditional. He made those sacrifices, but I think he wouldn't know how to find a ballet class. He wouldn't know how to go about signing the kids up for religion classes."

Still, Consuelos said of Ripa's choice to be more active at home: "Some would say you made the sacrifice."

The father of three went on to describe himself as "a traditional guy. I feel like there are certain roles — it's hard to explain exactly what those roles are," he said. "We had a conversation where I said, 'Hey listen, there's really only room for one man in this relationship and it's going to be me.'"
I wish people would stop using the terms "old-fashioned" and "traditional" when "archaic" is more apt. Later Kelly talked about how she had, "definitive ideas about raising girls versus raising boys," even though she doesn't believe in "gender stereotyping." She claimed her, "sons are just as sensitive as my daughter, and my daughter is as strong as my sons," which sounds exactly like gender stereotyping. Mark also admitted when his only daughter, Lola, was born, he intended to never let her out of his sight, even though he claimed he's more relaxed now because she's proven herself or something. I guess the poor sensitive boys were just left to the wolves because Testicles!
I realize Mark and Kelly are not alone in this ideology. However, I think putting it out there as any kind of idealized version of family values is not only the antithesis of anything progressive, it's demeaning to any family who is made up other than one man/one woman and kids borne of that union. That is one type of family, with no more value than any other family type. Plus I'm sure there are people who might poke holes in a family whose patriarch chose to miss kid milestones for his job. A job, by the way, for which he is paid to kiss women who are not his wife. Or maybe there are people who think thirst traps and oversharing are not old-fashioned. But I can't get past Mark's comment, "there's really only room for one man in this relationship and it's going to be me." Everything I need to know about him is packed into that statement. I realize that whatever they have works for them, but I'm out. I hope the Conseulos kids meet non-traditional people who value who they are more than what role they are supposed to assume.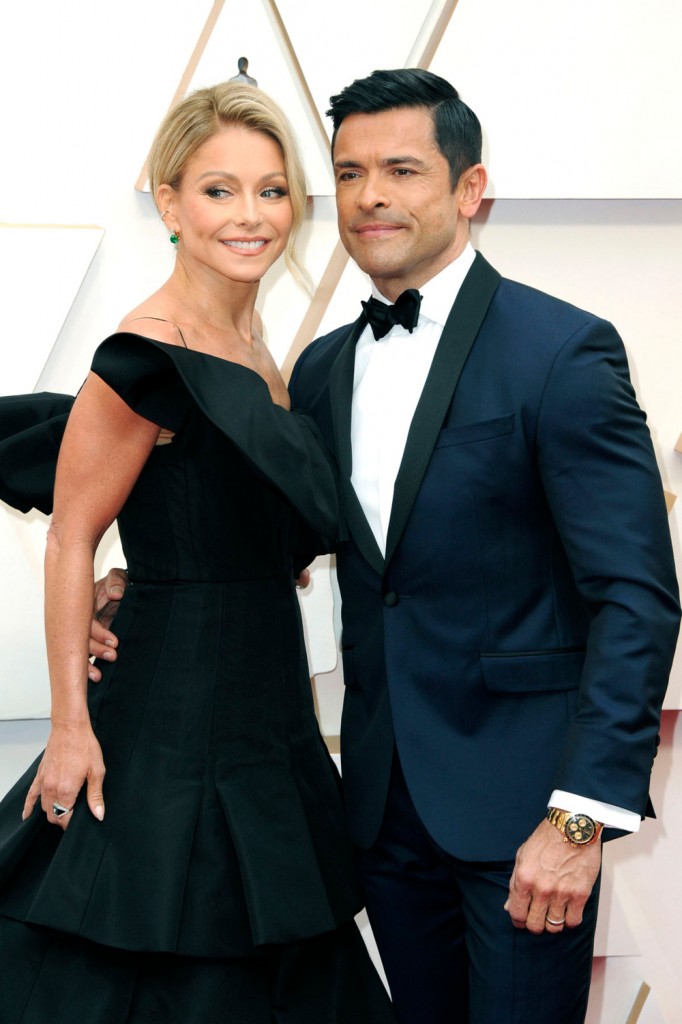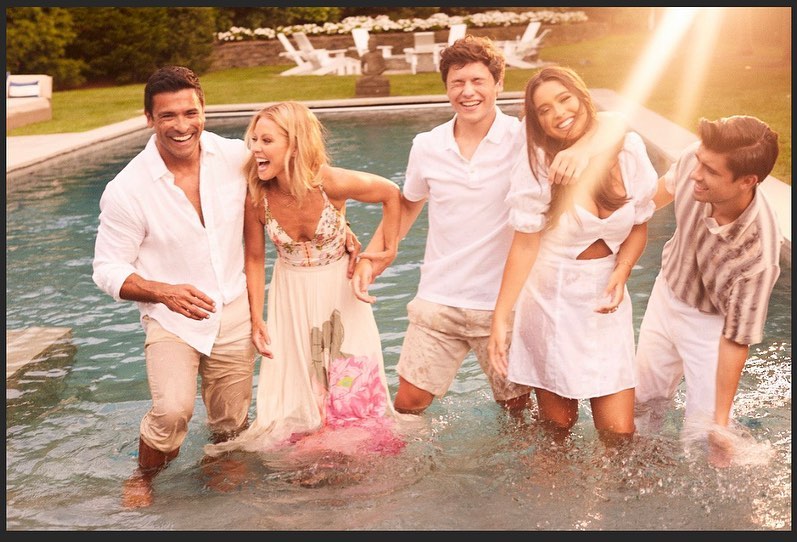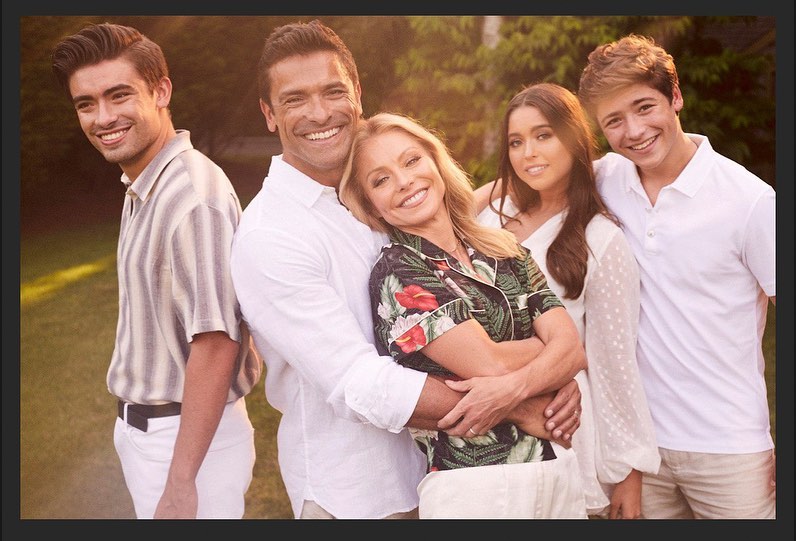 Photo credit: Avalon and Instagram