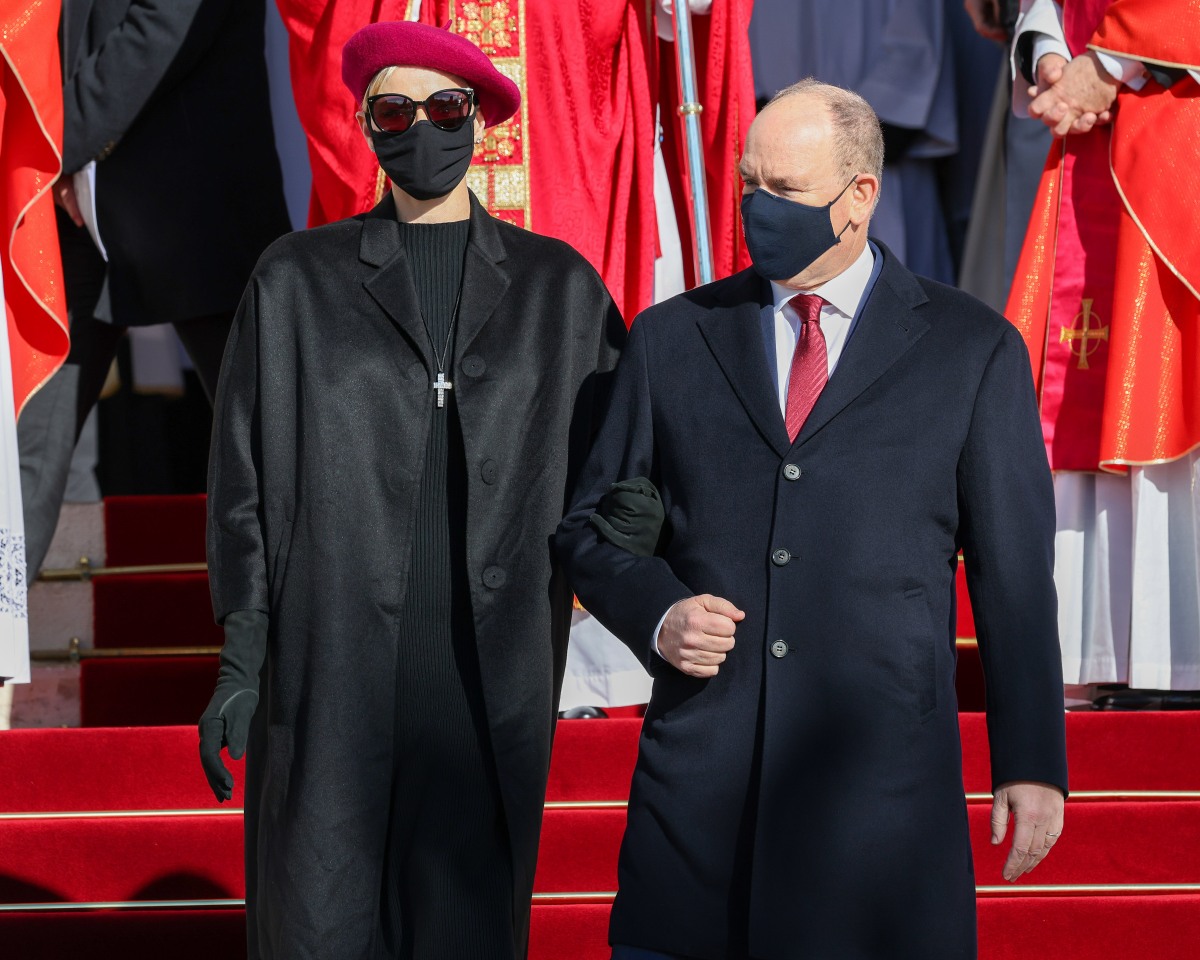 Princess Charlene hasn't made many public appearances this year. That's not really notable, because Charlene usually only makes one or two appearances a month, if that. For years, she's looked completely miserable, although it's possible that she has Resting Misery Face. It's also possible that she's wanted out for a really long time! Ever since Charlene tried to escape Monaco just before her 2011 wedding, we've been talking about how she's basically being held in an elaborate royal prison. It just occurred to me that Charlene and Albert's tenth anniversary is coming up in July. When people get to that decade-marker, some sh-t can go down. So here's my question: is Charlene over it? She seems like she's over it. The half-hawk haircut she debuted in December was widely seen as a "cry for help" haircut. And now it seems that Charlene went to South Africa (her home country) and contracted a mysterious illness and now she's "unable" to return home. Hm.
Princess Charlene is in South Africa where she has been raising awareness about rhino poaching, and has been forced to extend her stay due to an infection. The Monaco royal was due to be the guest of honour at this weekend's Monaco F1 Grand Prix, but she will now be unable to participate in the event.

The Palace of Monaco released a statement to share an update on Charlene's condition and extension of her stay in Africa. The mom of two has an ear, nose and throat infection, meaning she's not able to travel at the current time.

"During a trip to the African continent as part of a wildlife conservation mission, SAS Princess Charlene contracted an ENT infection that does not allow her to travel," the statement read. "Unfortunately, she will not be able to attend the Monaco Formula 1 Grand Prix. SAS The Princess Charlene sends her best wishes to the Automobile Club of Monaco, organizer of the event, as well as to the drivers and teams involved in this great automobile competition."
I'm not saying she escaped. But I am saying that if she were trying to escape, it would look like this, right? It would involve a trip to her home country, a country for which she likely still has a passport. The trip would have some formal cover story: anti-poaching activities, conservation work, important stuff. And then she would concoct a cover story for why she had to stay. Keep your eye on this! And in case it is really an infection, I hope she gets better soon.
As for her work, she posted photos to provide herself with an alibi, in case Albert is checking on her 'gram. She was working with a group which humanely removes the horns from rhinos in an effort to curb poachers from killing rhinos for their horns. People swear that removing the horns doesn't hurt the rhinos but…????? Also: Jesus god her hair still looks bad. If anything, it looks worse now!!
Photos courtesy of Avalon Red, IG.