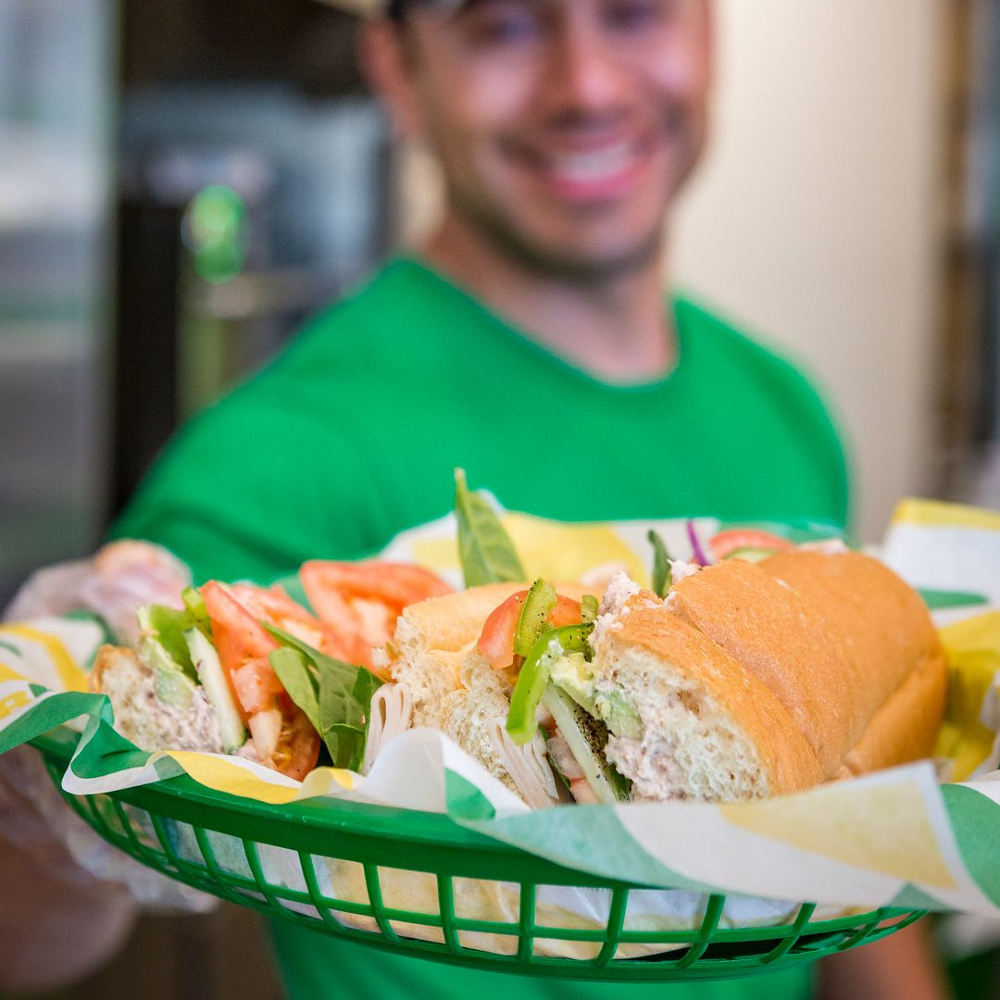 We have been hornswoggled, folks. Subway hasn't been selling us lunch, it's been selling us lies! As you may remember, two California residents were looking for a class action lawsuit against Subway back in January, claiming that Subway did not use tuna or any form of fish in their tuna sandwiches. Subway not only denied this claim, they turned it into a marketing campaign. Since the initial filing, Subway presented information, which caused the plaintiffs to abandon their initial claim. But they filed an amended complaint that the company does not use 100% tuna and that it is not sustainably caught. According to FDA, there are 15 species of fish that can be labeled as tuna in food production. Subway claims to use skipjack and yellowfin. However, when the New York Times did their own investigation, their lab tests showed, "No amplifiable tuna DNA was present in the sample and so we obtained no amplification products from the DNA." Whoops.
The Subway tuna saga continues after a lab study found no evidence of tuna DNA following testing of Subway's sandwiches and wraps.

The New York Times commissioned to have "more than 60 inches worth of Subway tuna sandwiches" tested by a lab following a lawsuit in January which claimed there's no real tuna in the chain's ingredients. The Washington Post was the first to report the allegations made by two California residents – Karen Dhanowa and Nilima Amin – who filed the lawsuit in the U.S. District Court for the Northern District of California.

Samples of the tuna from Subway were picked up from three locations in Los Angeles and a lab conducted a PCR test to determine if the chain restaurant's tuna included one of five different tuna species, the New York Times revealed. As the outlet notes, the Seafood List compiled by the U.S. Food and Drug Administration defines 15 species of fish that can be labeled as tuna.

Subway claims that they use skipjack and yellowfin tuna, species that the lab used by the New York Times would be able to detect. "No amplifiable tuna DNA was present in the sample and so we obtained no amplification products from the DNA," the lab study concluded. "Therefore, we cannot identify the species."

The lab spokesperson added: "There's two conclusions. One, it's so heavily processed that whatever we could pull out, we couldn't make an identification. Or we got some and there's just nothing there that's tuna."

When tuna is cooked, its DNA becomes denatured – meaning that test results could be inaccurate due to the change, the New York Times added. Inside Edition similarly commissioned a lab study in February using the tuna from three Subway locations in Queens, New York. Their results concluded that the chain does use real tuna.
I've been caping for Subway saying this lawsuit wouldn't go anywhere and it's done nothing for me, so I'm going to stop weighing in on this. Obviously, the lawsuit wasn't unfounded. I'm a little surprised Subway's not taking this more seriously. It's one thing for me, a gossip blogger, to think this is going to go away, but it's quite another for a multi-million-dollar company to gamble their reputation by treating it cavalierly. They should have had independent tests run in every state run the minute this broke and prepared a PR campaign with whatever the results were.
I'm interested to see how they dig themselves out of this now. I understand not giving it attention maybe worked in the past, but this is getting bigger. The original lawsuit called into question just what exactly Subway was serving in their tuna sandwich. This investigation certainly did not exonerate them. We process the fish out of our meat is not a slogan one wants to run with. But who knows, maybe we'll get another cheap sandwich out of their debacle.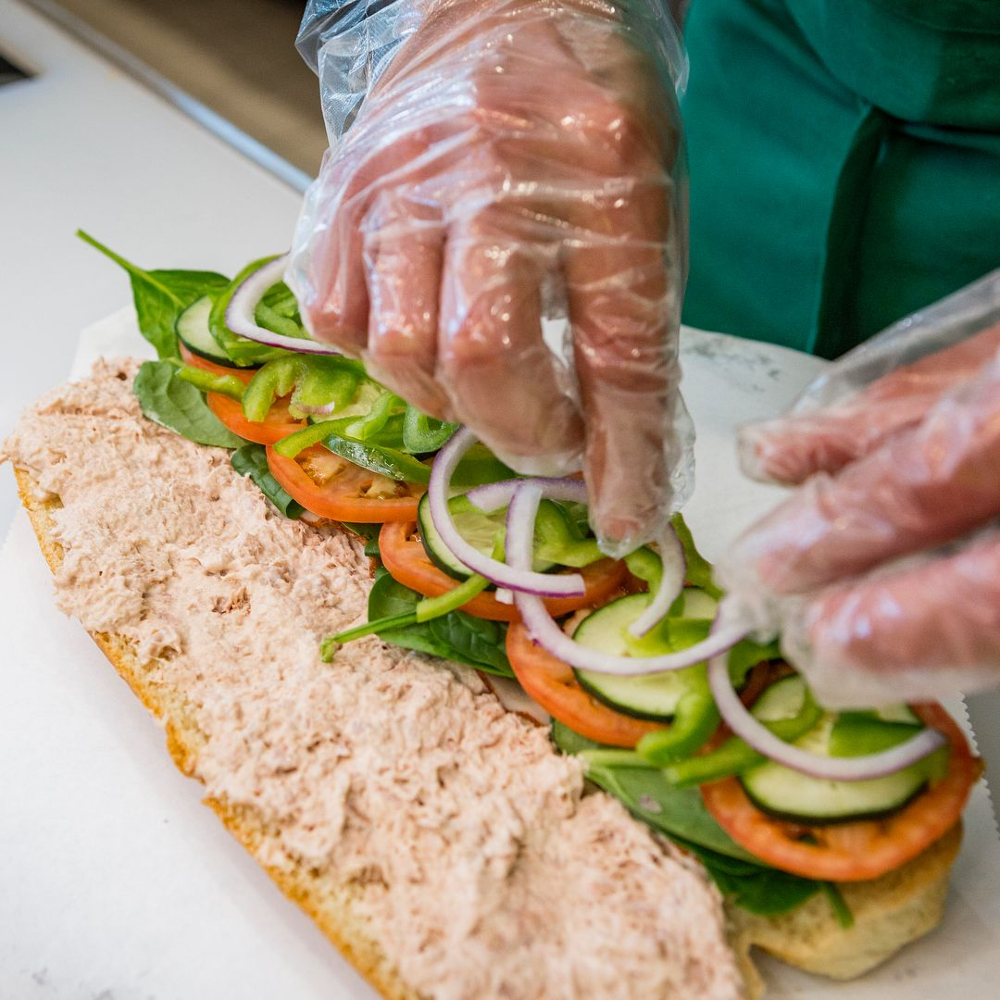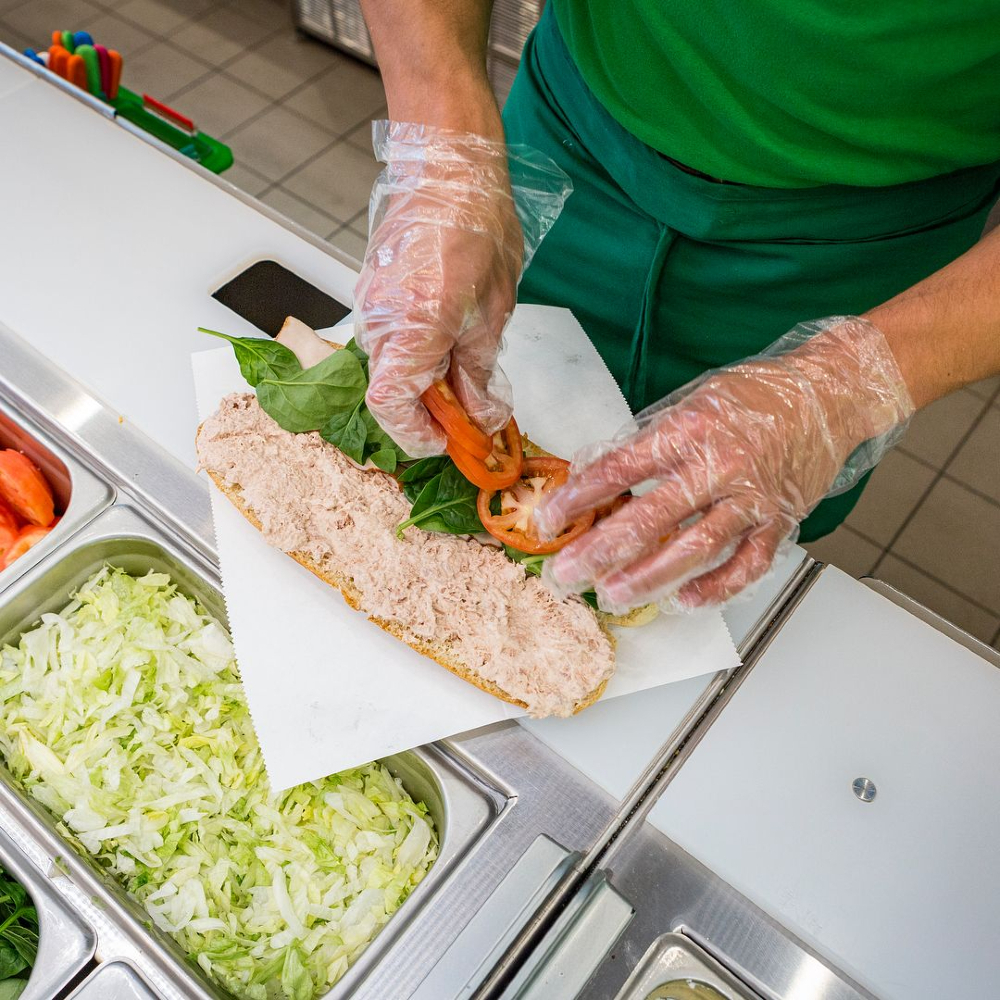 Photos via Instagram