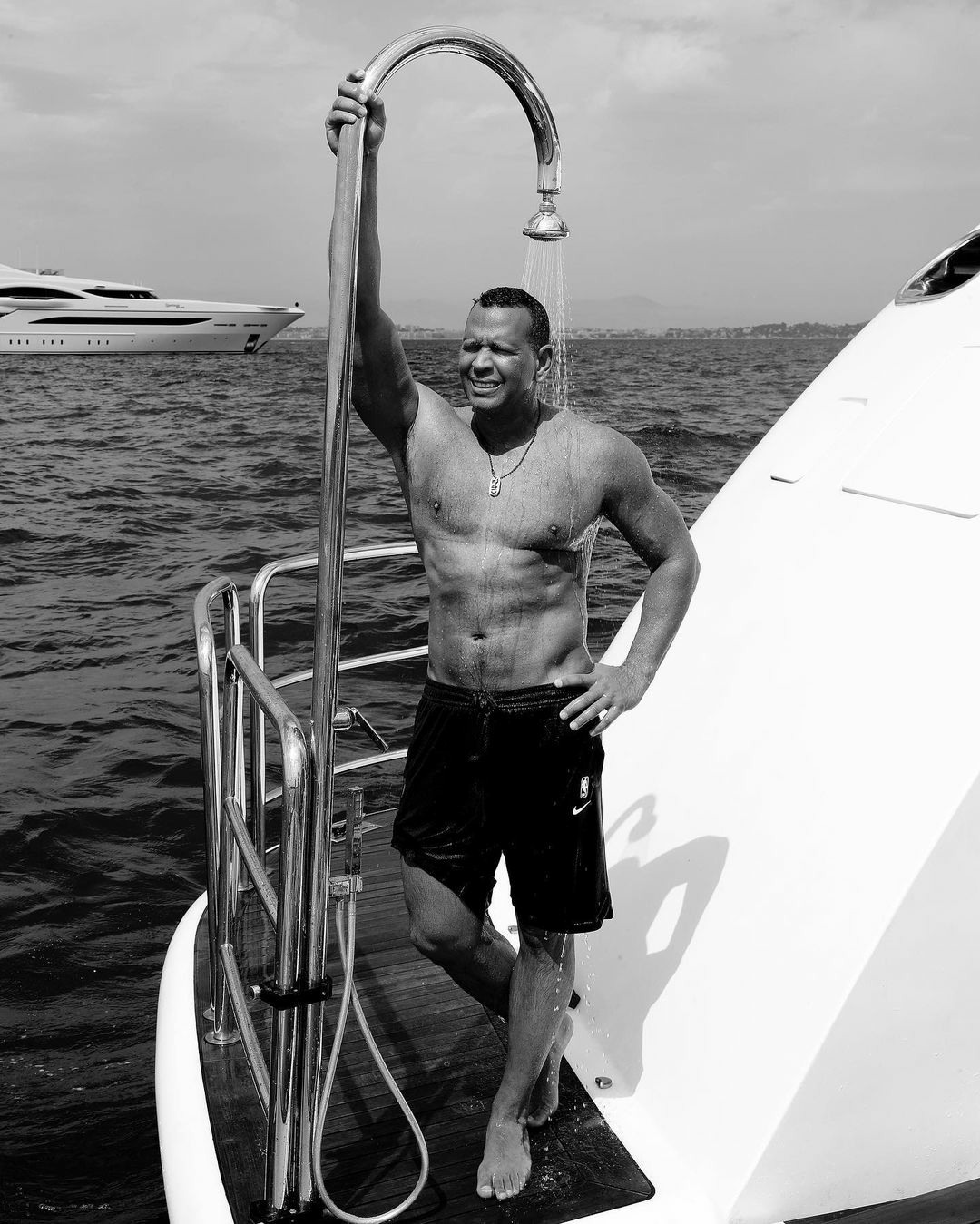 Alex Rodriguez: crazed stalker ex or no? I can't decide, but something hasn't felt right from the beginning. It's not even that I believe A-Rod really and truly wants Jennifer Lopez back. But something about seeing how quickly J.Lo moved on with Ben Affleck has absolutely broken Alex's brain. He was apparently contacting J.Lo so much after their breakup, she completely cut him off and stopped speaking to him entirely. Then he rented a house in the Hamptons close to hers, and he was party-stalking her around the Fourth of July. He was also seen out with Ben's ex Lindsay Shookus around the same time. And now Alex is on a yacht in the Mediterranean, same as Bennifer. Since he's a Leo as well, he also rented a yacht to celebrate his birthday, which was Tuesday. The same day Ben and Jen were pap'd in Capri. Bennifer only turned up in Capri after they spent a few days in St. Tropez, partying and shopping. Alex was hot on their heels in that French party town:
That could've been an awkward run-in. Alex Rodriguez and sports reporter Melanie Collins were spotted visiting some upscale pit stops in St. Tropez — just two hours after his ex-fiancée Jennifer Lopez hit the very same shops. In coordinating white outfits, Rodriguez, 46, and Collins went shopping at a Chanel store Tuesday and also picked up ice cream cones at Le Café de Paris during his birthday trip to Europe.

The former New York Yankees slugger looked summer-ready in a button-down linen shirt, joggers and aviator sunglasses. His new gal pal, for her part, wore a white midi dress with sandals, sunglasses and a crossbody Chanel purse. Rodriguez and Collins galavanted around the picturesque town on the French Riviera with country singer Jessie James Decker and her husband, former NFL wide receiver Eric Decker. At one point, the quartet was seen enjoying a boat ride together as A-Rod snapped some pictures on his phone.

Rodriguez and Collins sparked dating speculation earlier this month when they were first seen hanging out during his luxurious getaway. Contrary to rumors that the duo are romantically involved, a source told us, "They're friends. He's on vacation. He's single and having fun."

Page Six exclusively revealed that the Deckers introduced Rodriguez to the "NFL on CBS" sideline reporter. "Alex has been hanging with friends and family on the trip, including Eric and Jessie James Decker. Melanie is good friends with them," the source told us, adding, "They're all friends."

Rodriguez has been spotted yachting all around Europe for his 46th birthday, which was Tuesday. Page Six recently reported that the single former MLB star has been surrounding himself with a sea of bikini-clad babes while enjoying his summer.
So on one hand, he is stalking his ex-girlfriend from Miami to the Hamptons to the South of France. On the other hand, he wants J.Lo to see that he's surrounded by beautiful women and he's getting ice cream with one lady in particular and "pay attention to me, Jennifer, I'm so over you!" Little wonder that Bennifer has been hitting up the Italian coastal towns – they're trying to get away from A-Rod's drama.
EXCLUSIVE: Alex Rodriguez and Melanie Collins hit same shops as Jennifer Lopez hours apart https://t.co/TBGKgEAOrb pic.twitter.com/KeerUkEruQ

— Page Six (@PageSix) July 28, 2021
Jennifer Lopez's $130m Bennifer love boat overshadows Alex Rodriguez's smaller $32m yacht https://t.co/4qIThaVeot

— Daily Mail Celebrity (@DailyMailCeleb) July 27, 2021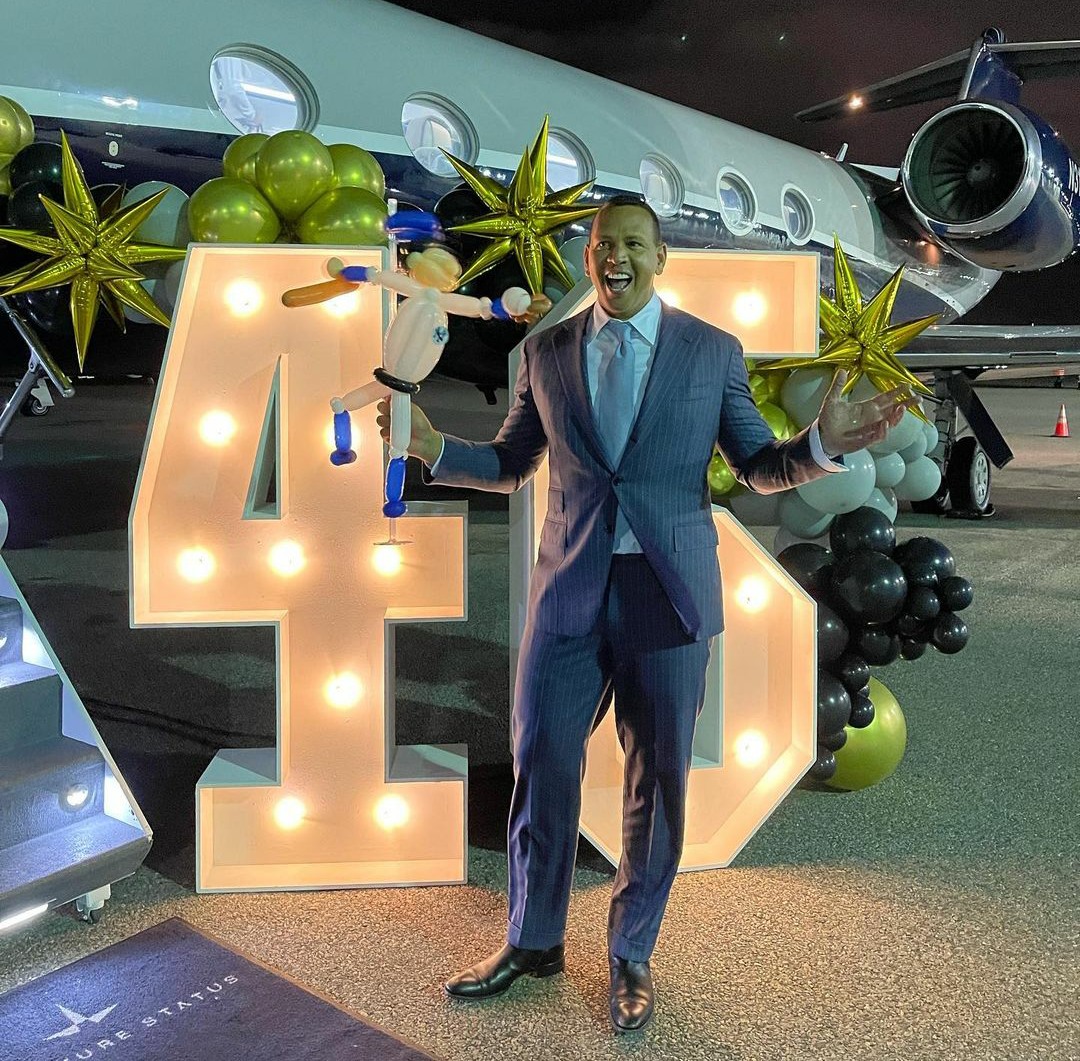 Photos courtesy of A-Rod's Instagram.