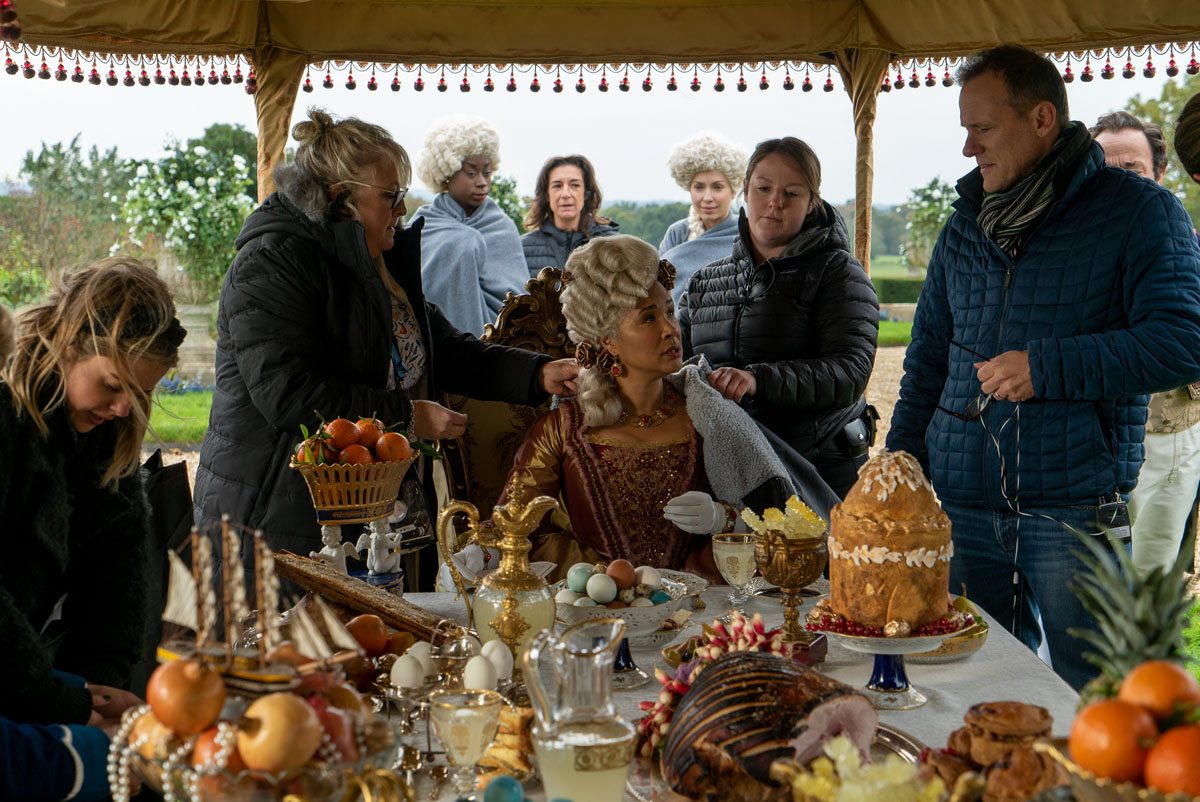 It took me a while (two weeks) to get over the fact that Rege-Jean Page was not returning for season two of Bridgerton. But after listening to the books on my Scribd app I got excited about Anthony Bridgerton and Kate Sharma's story. When the first pictures from the set came out back in May, I knew that I would be kept company by the Bridgerton cast during any lock down we may have this winter. Then Bridgerton season two filming shut down indefinitely in mid-July after two people on set tested positive for COVID. But this story has a happy ending because season two has begun filming again. Showrunner Chris Van Dusen confirmed with Variety that filming has recommenced. Looks like we will possibly be getting The Witcher AND Bridgerton season two for the holidays. Below are a few more details from Variety:
"We are back under way. We had to delay because of COVID, but we're back in it," said the showrunner, who is currently shuttling back and forth between Los Angeles and the London-based set. "Right now I'm in post, editing our first couple episodes, which are looking great."

The show was shut down indefinitely in mid-July following a second confirmed case. At the time, Netflix declined to comment on whether the two cases were among members of the cast or crew, but confirmed that both persons went into isolation. "Bridgerton" was one of several of high-profile projects shooting in the U.K. to be struck by the virus in the last few weeks ("Game of Thrones" prequel series "House of the Dragon" being another notable victim).

News of the resumption will be a sigh of relief to the army of "Bridgerton" fans who were beginning to wonder whether they might have to wait a little longer than expected for the return of the Bridgerton clan's marital antics. Season 2, based on the second novel in Julia Quinn's series, is set to focus on the family's eldest son Anthony Bridgerton (Jonathan Bailey) and his quest to find a suitable partner.
When I saw this story I literally let out a sigh of relief because, ya'll, I am already depressed thinking about how we may be bracing for a second global shutdown due to COVID. I need a sh*t ton of brainless and entertaining shows and movies to be coming out over the holiday season. Shondaland knows how to take its audience on a rollercoaster because Bridgerton has definitely been a ride. From losing Rege-Jean to shutting down filming, following this show has been a trip.
I am glad that those who tested positive for COVID are well and back to work and I hope that the next few weeks of filming will go on without another hitch. Hopefully, we will get the show around the same time we got season one, right after Christmas. Netflix is definitely being uber cautious about filming under the pandemic circumstances and are now requiring all cast and crew to be vaccinated on its US sets. But since Bridgerton is filmed in the UK I am not sure if the mandate will extend to them. With that being said, I hope filming crews are able to take the necessary precautions to stay safe, especially now that we have so many variants. While I patiently wait to see Anthony and Kate's love story unfold on my flat screen, I need to find a few more shows to binge to keep me company.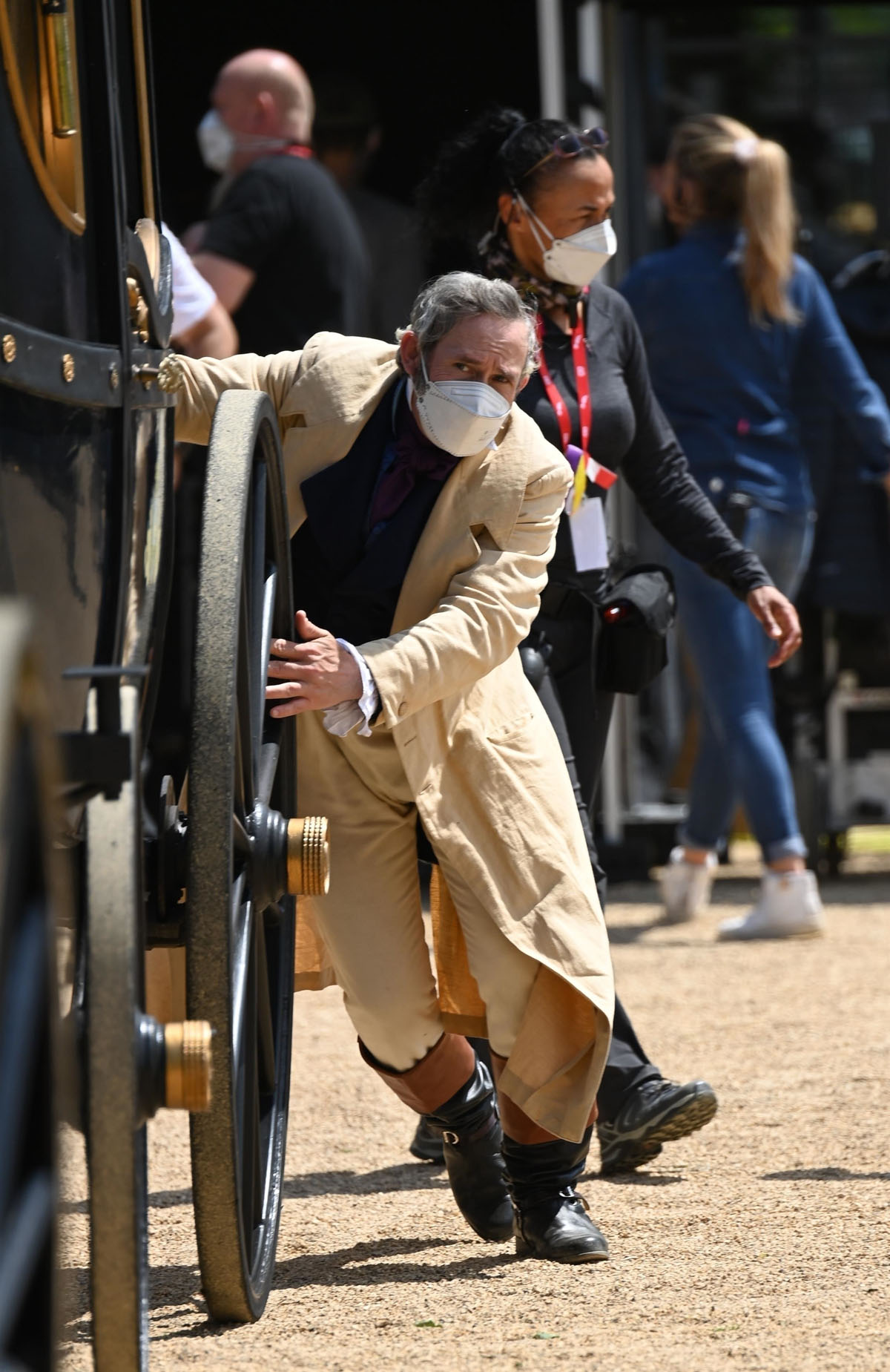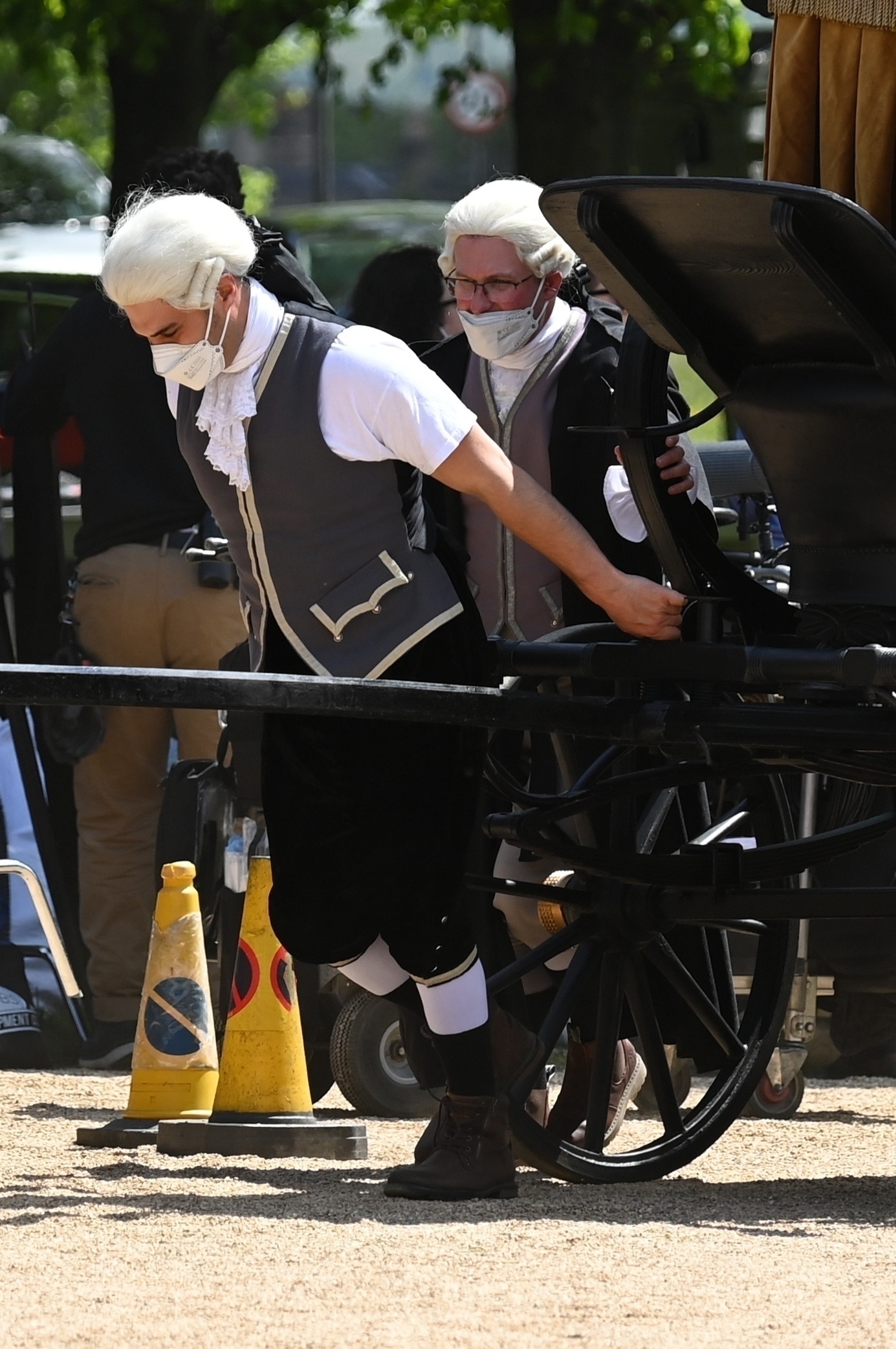 Behind the scenes photos from Bridgerton credit Backgrid and Liam Daniel for Netflix. The photos of people in masks are from 5-27-21. Other photos are pre-pandemic