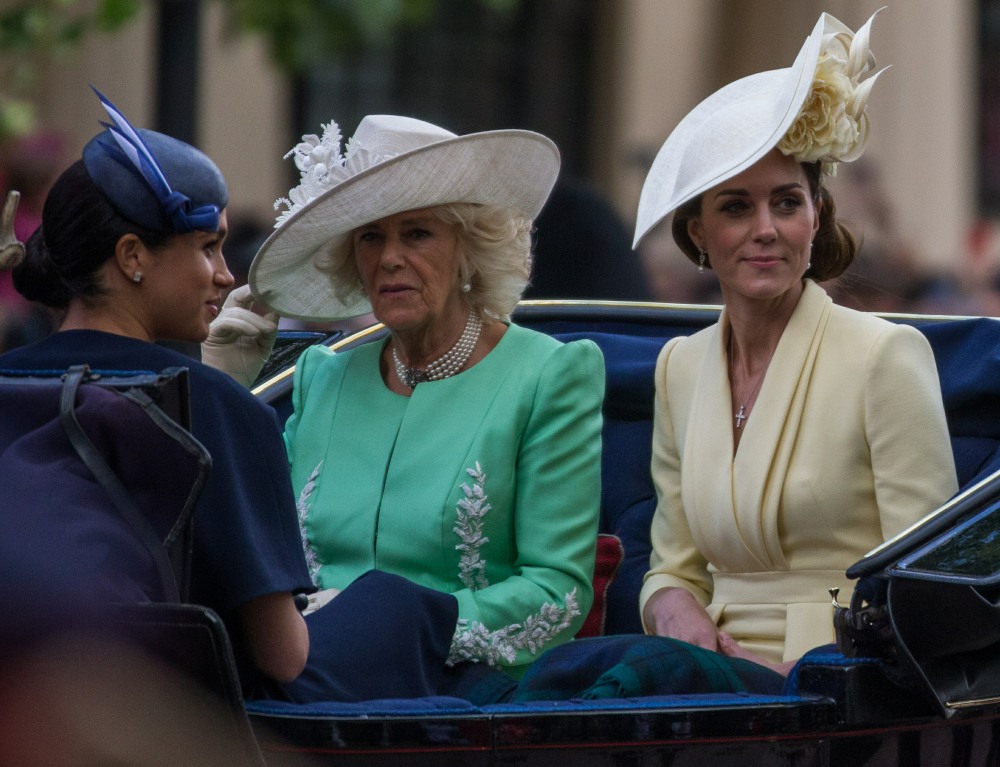 Before the Duke and Duchess of Sussex found freedom in America, they were constantly being accused of "stealing the thunder" of various royals. It was never a situation where "all of these royals are doing great work and we can pay attention to everyone." It was always "Charles/William/The Queen are so disappointed that Harry and Meghan chose to breathe on this special day." The Windsors truly blamed Meghan and Harry for being so charismatic and for getting so much attention. It was that way to the very end of Harry and Meghan's time in the UK. Even in their You Could Have Had a Bad Bitch farewell tour in March 2020, palace officials were still in meltdown mode over all of the thunder-stealing. It wasn't just William, Charles and the Queen either – apparently, the Duchess of Cornwall was in her feelings about how much attention Meghan and Harry got during their farewell tour:
Last year, the Duchess of Sussex sparked fury by breaking a pledge not to overshadow a long-planned speech by Camilla on domestic violence. The Duchess of Cornwall was left "very upset" after Meghan insisted photos of her at a theatre appeared on the day as she gave the important address, Royal Editor Russell Myers revealed.

Prince Charles' wife had been planning the speech on the 10th anniversary of the Women of the World Festival in London for nearly a year. But Meghan broke a pledge not to overshadow Camilla's vital campaign against abuse by demanding the pictures of her private visit to the National Theatre be published the same day.

Palace officials remained tight-lipped about the row after Meghan went rogue with her own secret ­arrangements. But one well-placed insider said: "Camilla's work is very important to her and her decision to highlight the scourge of domestic violence at the 10th ­anniversary of Women of the World was a carefully thought-out plan. Over the last four years she has worked tirelessly, mostly behind the scenes but to great effect, to use her ­platform and personal experiences to highlight the issue and help sufferers. Of course it was known Harry and Meghan would be doing engagements this week, some privately, but everyone was in agreement that Camilla's speech should take precedence. ­Unfortunately some people had other ideas."

The move sparked shock and fury inside the Palace, with insiders revealing how Meghan "refused to listen" to the pleas of staff who she and Harry sacked when they announced they were quitting royal life. Her theatre pictures were taken by a handpicked photographer Chris Allerton, who snapped her wedding to Prince Harry and their son Archie's ­christening.
This just serves as a reminder that Harry and Meghan are so happy to be out of that toxic environment, where they were always being told they couldn't do this or that because it would take attention from someone else in the family. I didn't actually remember this story, but I looked it up and we did talk about it at the time. Interesting that in the Daily Mirror's sudden review of the situation, they didn't mention how Buckingham Palace instructed royal reporters that Camilla's speech took precedence over Meghan's theatre visit, only to see Meghan's Instagram photos lead the news that day. Meghan and Harry really didn't give a sh-t at that point. They would leave that dusty isle a few days later.
As for the timing of the Daily Mirror repeating this particular story… why is Camilla suddenly desperate to be involved in stories about the Sussexes? Earlier this week, we heard that Camilla "won't ever forgive" Meghan for what Meghan (and Meg alone) "has done to Charles." Is Camilla making some kind of play here? Why does she want everyone to know right now that she also hates Meghan, and she has all of these "reasons" to hate Meghan?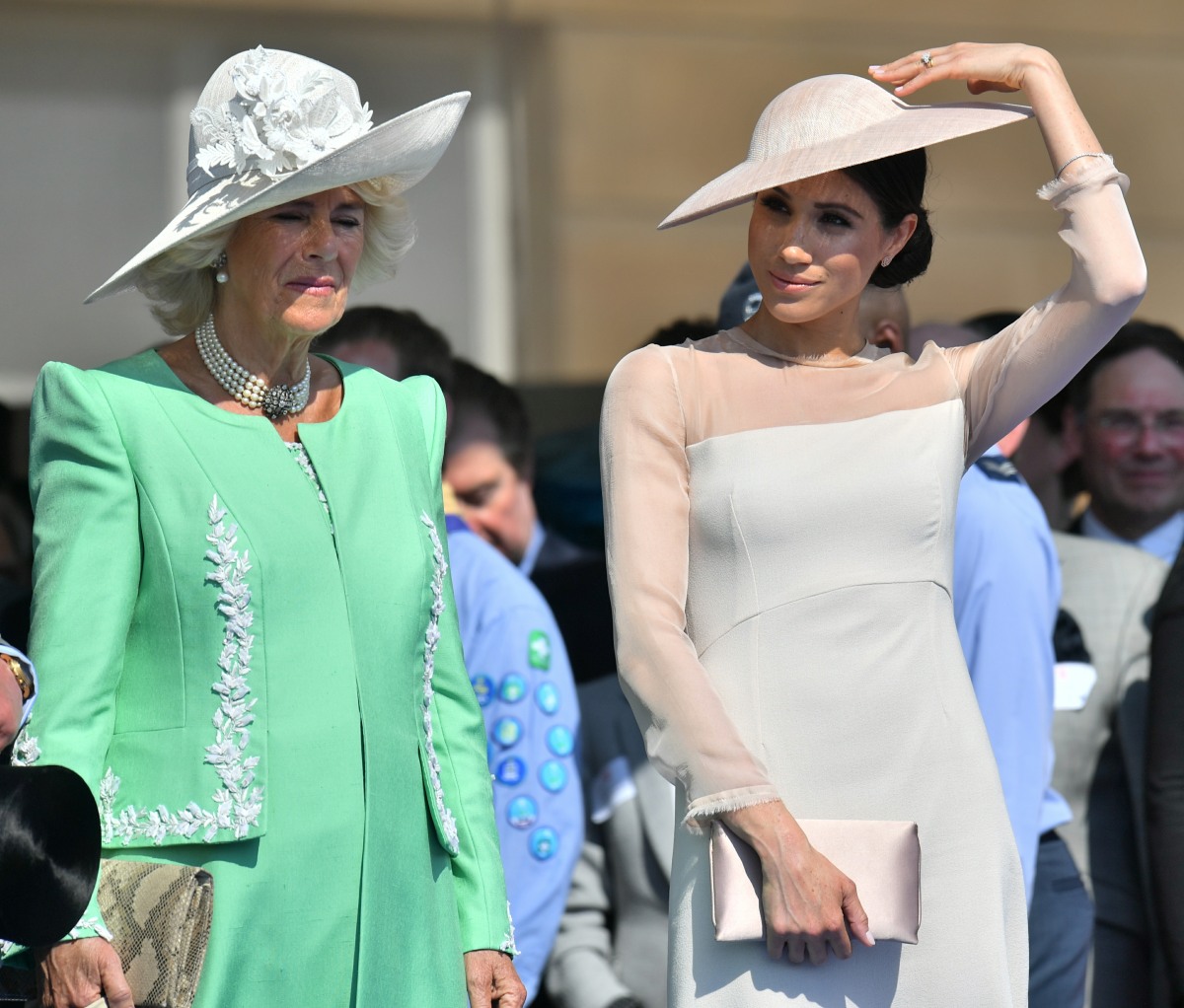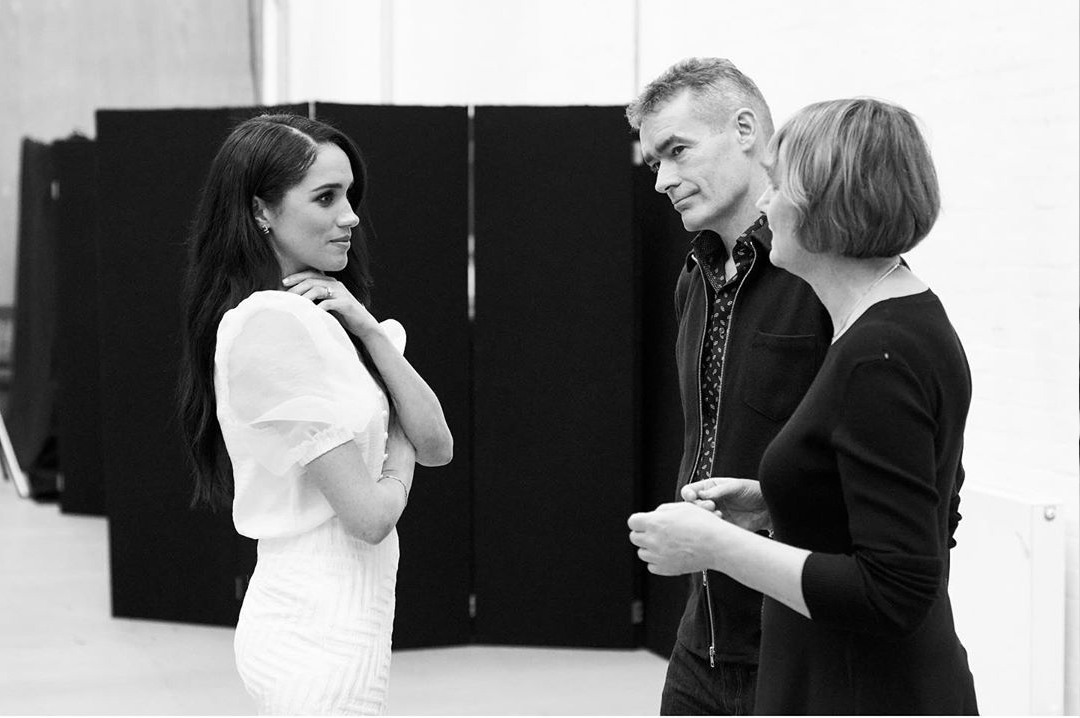 Photos courtesy of Avalon Red, Instagram.