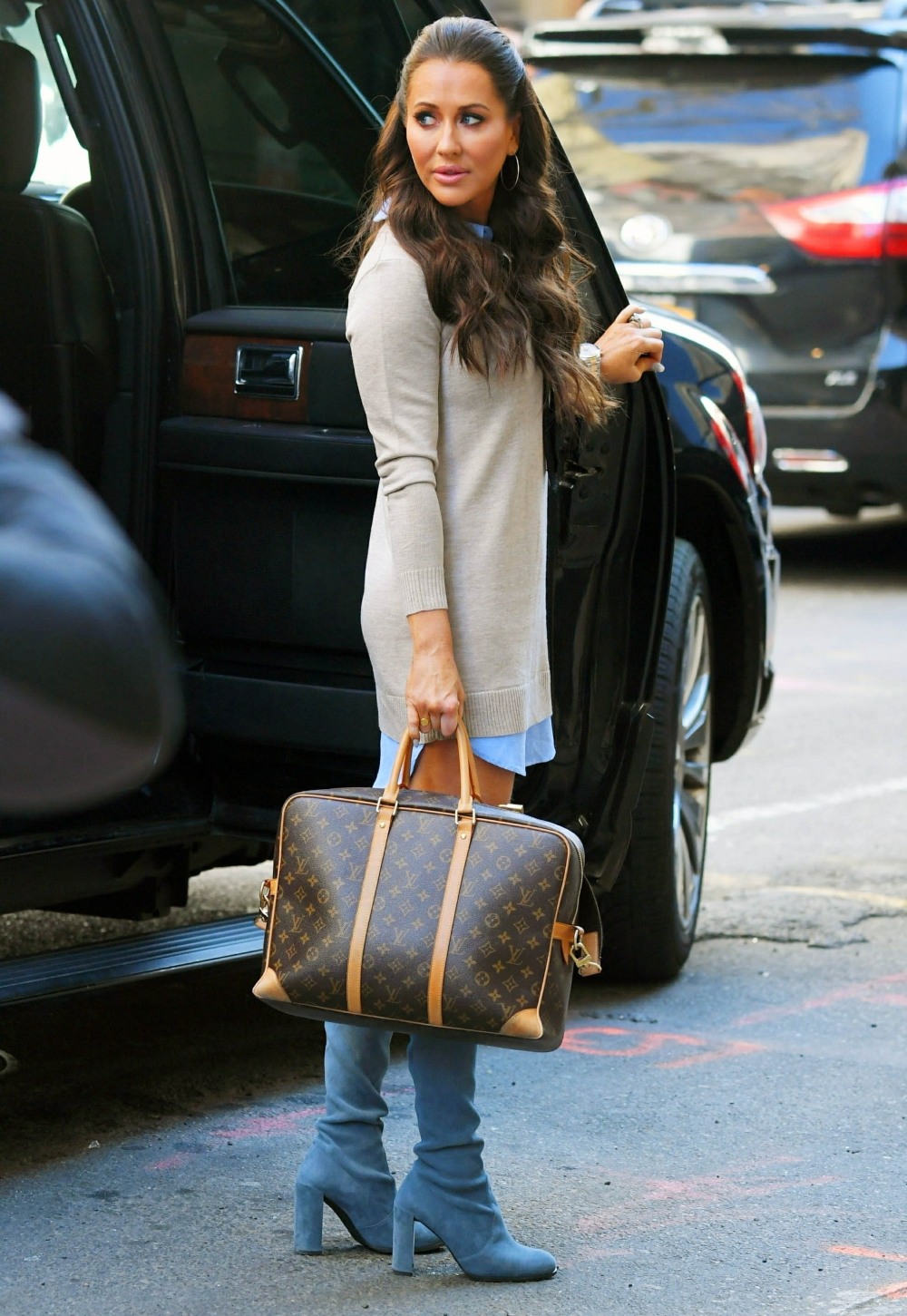 It's been about 15 months since Jessica Mulroney pulled that crap with Canadian influencer Sasha Exeter. It happened in June 2020, and the long story short is that Mulroney threatened Sasha's livelihood all because Jessica took it personally that Sasha wanted people to speak out about Black Lives Matter. Instead of going away for a year and simply making a comprehensive apology for everything, Mulroney hired a PR firm to help her, gave shady interviews to conservative press and begged for attention on Instagram. I was left with the impression that there's something "not right" with Jessica Mulroney in general.
One of the big reasons why the Mulroney story blew up was because Mulroney was/is a good friend of the Duchess of Sussex. They were besties when Meghan lived in Canada, and Jessica often got credit for styling Meghan when Meghan lived in the UK. The British press was obsessed for months about whether Meghan would cut off or defend Jessica and what that would mean. While Sussex fans hate when I say this, I do think Mulroney put her friend in a terrible position, and instead of coming out and saying "this isn't about Meghan at all, this is my mess," Jessica used Meghan as a human deflection shield. The whole thing was pretty crass on Jessica's part and I wouldn't have blamed Meghan at all if she did distance herself from Jessica's toxicity. But that hasn't happened. From Eden Confidential:
She's the Duchess of Sussex's best friend and mentor, who was asked to be maid of honour at the royal wedding, but Jessica Mulroney was said to have become estranged from Meghan since she was involved in an embarrassing race row.

The absence of social media comments about the Duchess by Canadian stylist Jessica, who's the daughter-in-law of former Canadian Prime Minister Brian Mulroney, led to a string of reports that they had fallen out.

However, a mutual friend tells me that they're still close pals.

'Meghan is in regular touch with Jessica,' says the source. 'It's just difficult now they're in California and Jessica's in Toronto.'

All Mulroney will say is: 'Just because it didn't happen on Instagram, doesn't mean it didn't happen.'
Sounds like Meghan has distanced herself from Jessica in general, but perhaps Meghan has framed it more as "growing up and growing apart naturally" kind of thing. Like, they're not in the same city, Meghan has two young children, of course they're not living in each other's pockets anymore. But sure, they call and chat every now and then. They exchange Christmas cards. Flowers for birthdays too, I bet. I wonder if we'll ever see them together or hear about them spending time in Montecito or Toronto.
Photos courtesy of Getty, Backgrid.