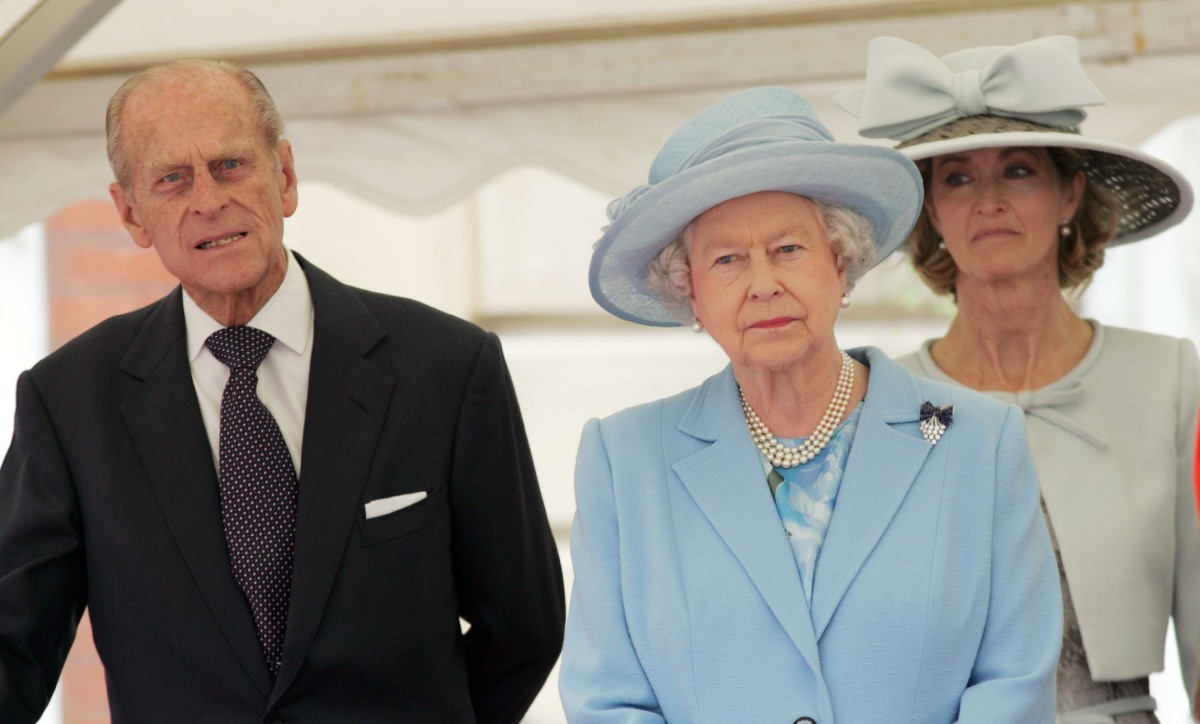 Prince Philip had an intimate relationship with Penny Brabourne, aka Penelope Knatchbull, aka Countess Mountbatten, for many years. They really began spending a lot of time together in the 1990s, and their relationship will perhaps even be explored in The Crown's Season 5. We also know that Philip and Penny's relationship was common knowledge among the royals, the royal press and the aristocracy. We know that because the British press often reported on their relationship with typical euphemisms for love affairs. This is how we know that Penny practically lived with Philip once he retired to Wood Farm, that Philip was not happy to be separated from Penny in the final year of his life, and that Penny "mourned privately" for Philip. The Queen even invited Penny to Philip's funeral, which I'm sure French people loved. Even though Philip is gone, apparently we still need to talk around his serial infidelity though? I guess.
Prince Philip had a number of 'very close female friends', according to leading royal expert Robert Jobson, author of upcoming book Prince Philip's Century: The Extraordinary Life of the Duke of Edinburgh. Prince Philip, who died on April 9 this year aged 99, had various close friendships with women throughout his life, according to Jobson.

One woman – who Jobson declined to name – told him her relationship with the late Duke of Edinburgh was so close that 'people will think we went to bed together' – though she clarified that they never did. He added that of his female friendships, the 'longest and most meaningful' Prince Philip had was with Penelope Knatchbull, Countess Mountbatten of Burma.

Jobson made the comments while speaking on a recent episode of The Royal Beat on True Royalty TV. Discussing some of the conversations he'd had with the women associated with the late Duke of Edinburgh while writing the book, Jobson said: 'Some of the quotes [are] from very close female friends that he had. One of them said, "People will think we went to bed together. But you know, we never did, but I had a real close physical chemical connection with him." It was a very bizarre quote, you know.'

According to the author, the Duke of Edinburgh's most enduring female friendship was likely with Countess Mountbatten of Burma. Jobson said: 'He had several lady friends. But probably the longest and most meaningful was with Countess Mountbatten. The Queen accepted the friendship between the Duke and Penny, and…it just shows you how mature the Queen was that she invited her to the funeral. There were very small numbers and there she was. I think that shows a degree of respect.'
I mean… Philip enjoyed the company of women. He always enjoyed the company of women. I'm sure some women truly were "just friends" but many of them were mistresses. And I think Penny Knatchbull was probably his favorite and his longest relationship with a woman other than his wife. What I do find remarkable is just how close Penny was and still seems to be with the Queen. Anyway… yeah. I'm not sure why people are still talking around this. Is it out of respect for the Queen? Because I'm not sure she ever cared.
Photos courtesy of Getty, WENN, Avalon Red.