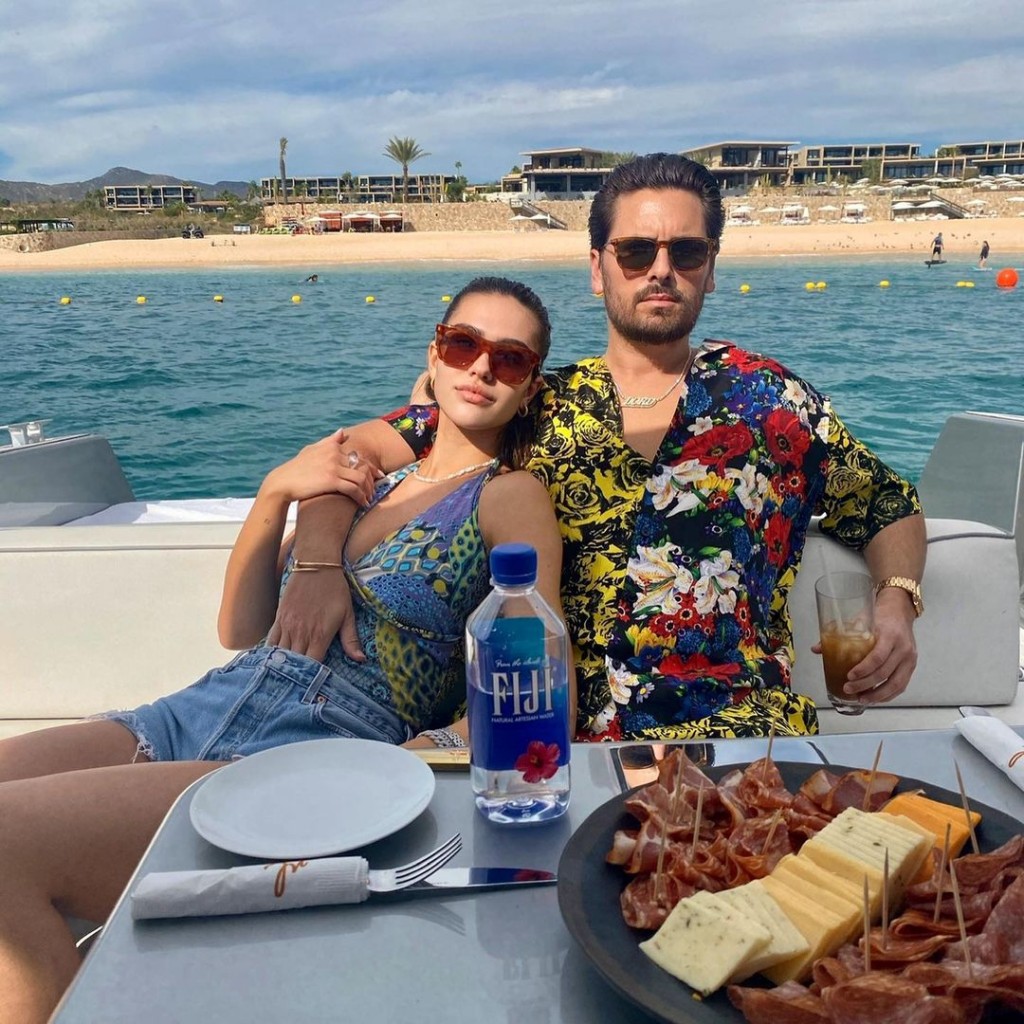 Love is dead! Oh wait, not it's not, Scott Disick is just a turd. Last week, you may remember, Scott took it upon himself to meddle in his ex's business. While Kourtney Kardashian was on holiday with her new paramour, Travis Barker, Scott contacted Kourt's other, less significant ex, Younes Bendjima, to discuss her. Younes took the discussion public, and everyone was p*ssed off. But when all those fools were done posturing, the person who was the most PO'd, was Amelia Hamlin, Scott's 20-year-old girlfriend of almost a year. I don't blame her, I would be too. So she told The Lord to pack up his scepter and hair gel and find another teenager to bother because she was done. And then she went to the press to make sure they knew she was the one to end things. And then he went to the press to tell everyone it was mutual and everything's fiiiiine.
The end of the road. Scott Disick and Amelia Gray Hamlin have officially split, multiple sources exclusively confirm to Us Weekly.

"Amelia was the one who ended things," one insider tells Us. Disick, 38, and Hamlin, 20, who were first romantically linked in October 2020, have been in a tough spot since Kourtney Kardashian's ex-boyfriend Younes Bendjima shared DMs allegedly from Disick on August 31.

The Poosh founder and Disick dated on and off from 2006 to 2015 and share son Mason, 11, daughter Penelope, 9, and son Reign, 6. The reality star and Bendjima had an on-off romance for three years until 2019.

However, the Talentless designer's split from the model "wasn't related to the messages Scott sent about Kourtney," the source tells Us. "This breakup was coming regardless."

A second insider adds, "They're both taking it in stride."

On Monday, September 6, Lisa Rinna and Harry Hamlin's daughter posted a telling quote via social media, hinting at a split.

"Never settle for less. Not with your jobs, your friends, and especially not with your heart," the statement said. "Continue to seek what you are looking for and do not shrink yourself for the sake of other people. You deserve the best."

She added the caption, "This is it."

One day prior, Hamlin was spotted rocking a "Don't you have a girlfriend?" T-shirt.
Right before this breakup announcement, the story being put out there was that the couple was having issues, but that Amelia was trying to be there for Scott. Supposedly she understood the DM to Younes was done in a moment of passion, but it still hurt her. So they spent Labor Day apart and that's probably when Amelia decided to throw in the towel. I'm sure her mom, Lisa Rinna, saw a fissure in the relationship and ran over with a crowbar to split those two apart. Lisa has not tried to conceal her disapproval of this union. Just two weeks ago, she publicly declared that she wished Amelia was dating Harry Styles instead of Scott. Oh, sorry, Lisa was "teasing" *wink, wink*. I think Amelia dumped Scott and that it's because he prioritizes his obsession with Kourtney's life over his relationships. But I also think this relationship was going to run its course. Did Scott speed things up with this latest round of BS? Sure. But as much as I thought Younes was being as an equal twit to Scott for taking this thing wide, he did Amelia a favor by showing her who she's dating. He could have sent it just to her, but privacy is not the Kardashian way now is it?
Since this dalliance is over and I won't get the chance to say it now, I want to give one ounce of credit in this mess. I was impressed with Harry Hamlin when someone finally got him the record about Amelia and Scott's relationship. Harry acknowledged he shouldn't comment about the age difference since he'd been 14 years younger than Ursula Andress (he was 29, she was 44) when they had their son Dmitri. Considering Hollywood is almost synonymous with hypocrisy, is was refreshing. Oh well, Amelia dumped the bum, Harry's welcome to trash him now.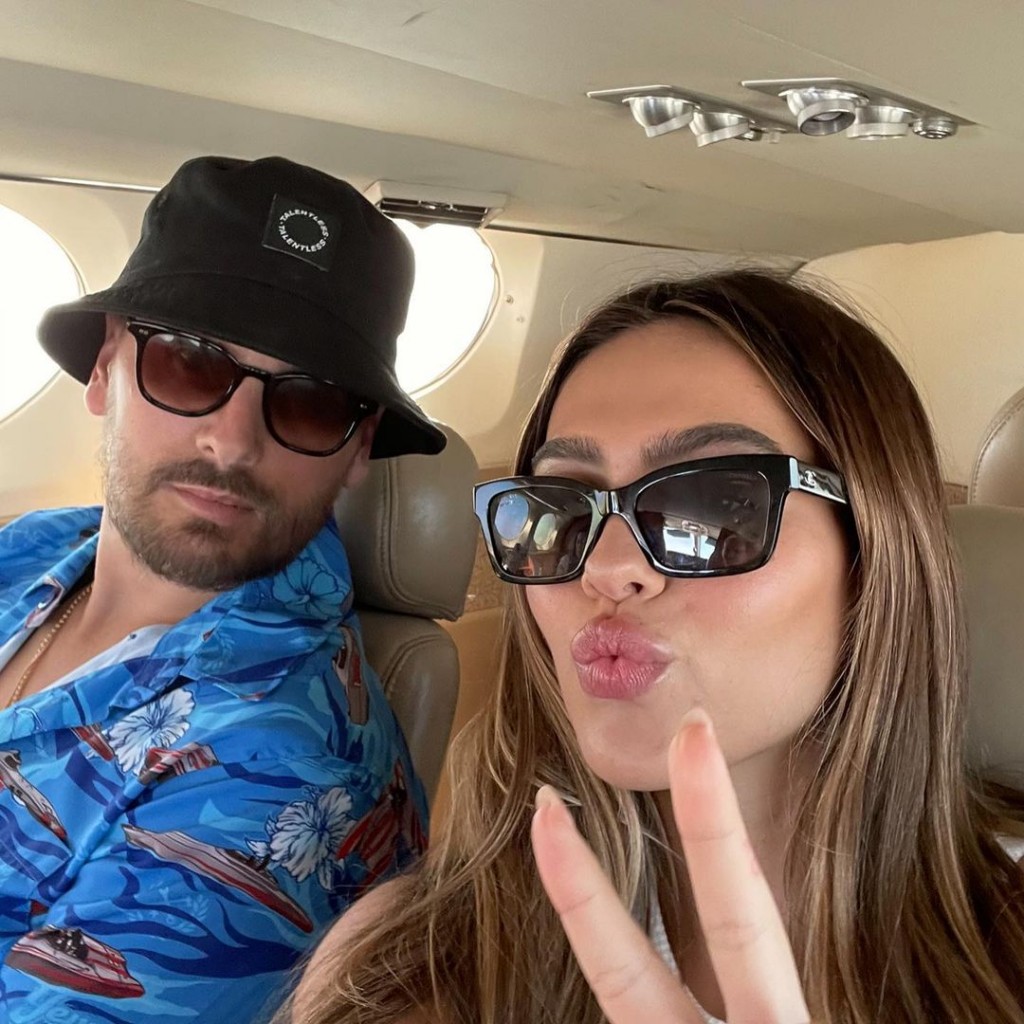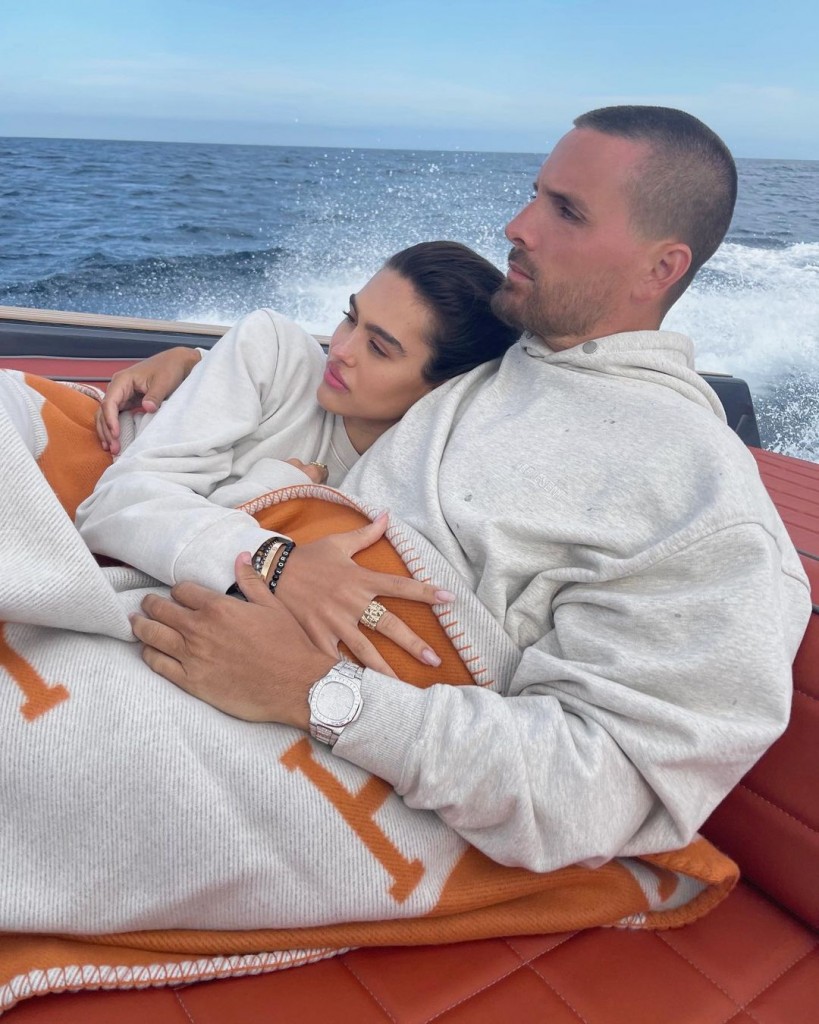 Photo credit: Instagram