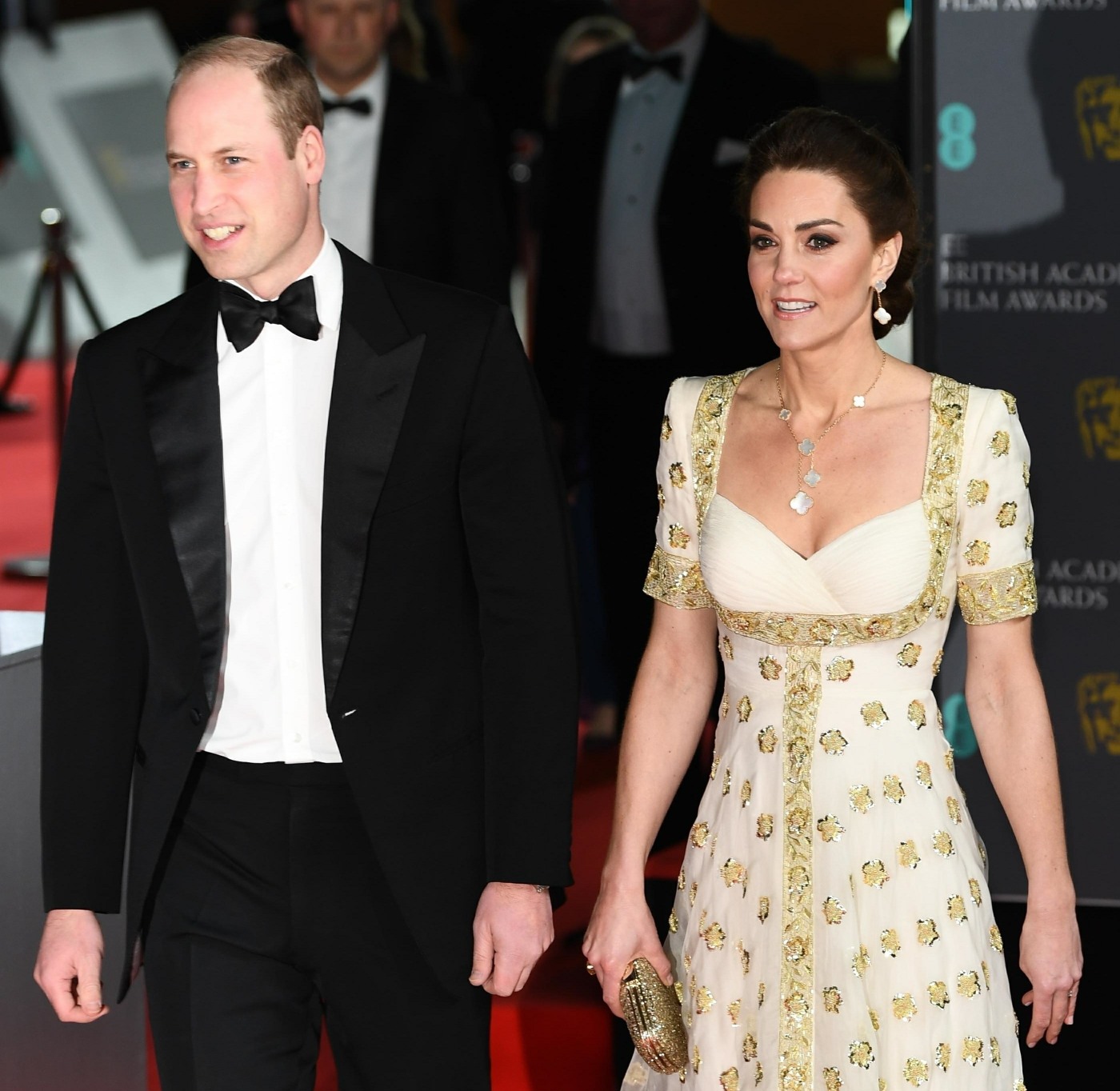 Over the weekend, James Middleton and Alizee Thevenet finally got married. They were coming up on their two-year engagement anniversary, and they delayed their wedding a few times because of the pandemic. I am still curious how they managed to plan a wedding in France without the British tabloids finding out every detail. Very curious why the Middleton press machine was so silent about James finally getting hitched!! Although, as some commenters suggested, it's possible that James and Alizee sold their wedding photos to Hello Magazine, which some celebrities still do. Interestingly enough, the Frenchman who officiated James and Alizee's wedding did speak to the media. Some highlights:
The ceremony: "It was a very nice and very family ceremony," said François Arizzi, mayor of the idyllic hilltop village of Bormes-les-Mimosas who officiated the civil union inside the local town hall.

He swears Prince William was in attendance: According to Arrizi, "Prince William and Kate [Middleton] were there but they did not want to steal the show from the newlyweds, Alizée Thevenet and James Middleton, who is a very nice boy." In keeping with the casual spirit of the occasion, "Prince William did not have any formal attire but wore a beige and off-white suit," said Arrizi, who said Kate wore "a long dress of a very light green color."

He spoke to the Cambridges: "I was able to interact with [William and Kate] in very poor English," the mayor quipped. "We talked about the charms of Bormes-les-Mimosas and its climate, banalities…. It was a simple moment, and I wasn't more impressive than that!"

The size of the wedding: Arrizi noted that "about 50 people" attended the ceremony, including Kate and James' sister, Pippa Middleton. William and Kate's children — Prince George, 8, Princess Charlotte, 6, and Prince Louis, 3 — were also in attendance.

Why France? He explained that the wedding took place in Bormes because Alizée's family has recently acquired a property in the village and also revealed that the wedding party celebrated privately at an undisclosed nearby location after the couple exchanged vows. "Everything was organized with the utmost discretion," said mayor Arizzi. "They arrived by plane in Hyères [Toulon] before joining Bormes. I was in on the secret, but I could not say anything. They had a security detail and we also reinforced security on our side!"
"Kate wore 'a long dress of a very light green color'…" Did the tacky a–hole wear white to another woman's wedding AGAIN? I'm very curious just how light this shade of green was, especially considering Kate wore a pale shade of yellow to the Sussexes' wedding, so pale that her coatdress photographed as white or off-white in nearly every photo. If we do get to see photos of James' wedding, keep your eye out for that. I think Kate only wears white to another woman's wedding when she's feeling super-insecure and petty.
As for William absolutely being there… sure. He had to put in an appearance, at least, probably because he and Kate have spent the summer apart. Plus, he probably wanted to see Carole, his favorite person? I don't know, though. It did feel like William might have had a falling out with mummy Carole in the early summer. Remember this mess? Remember how the Middletons were trying to force him to bring Kate to the fakakta statue unveiling? Anyway, I bet James' wedding was a hotbed of familial dysfunction. So much for the perfect Middletons, the perfect family William never had.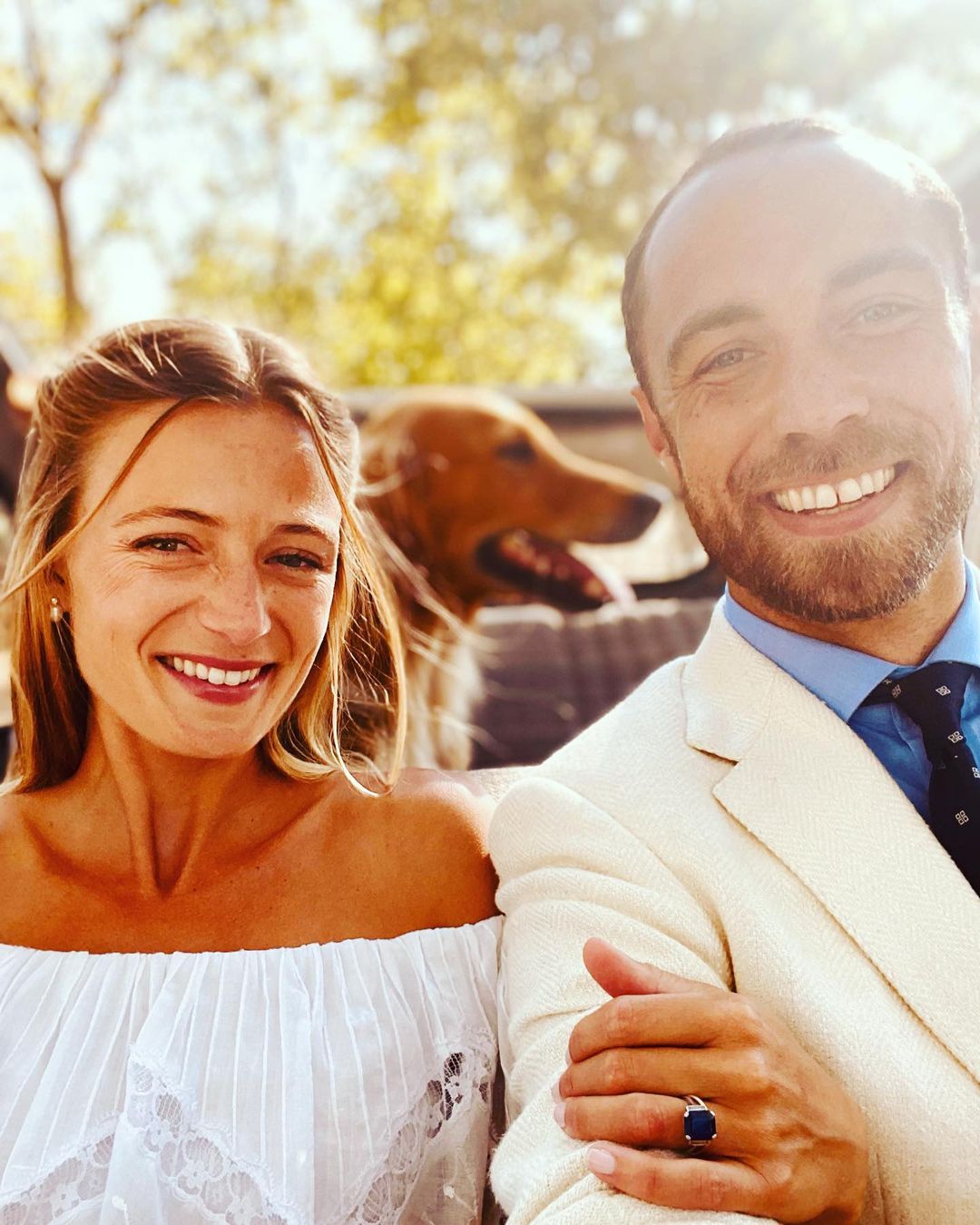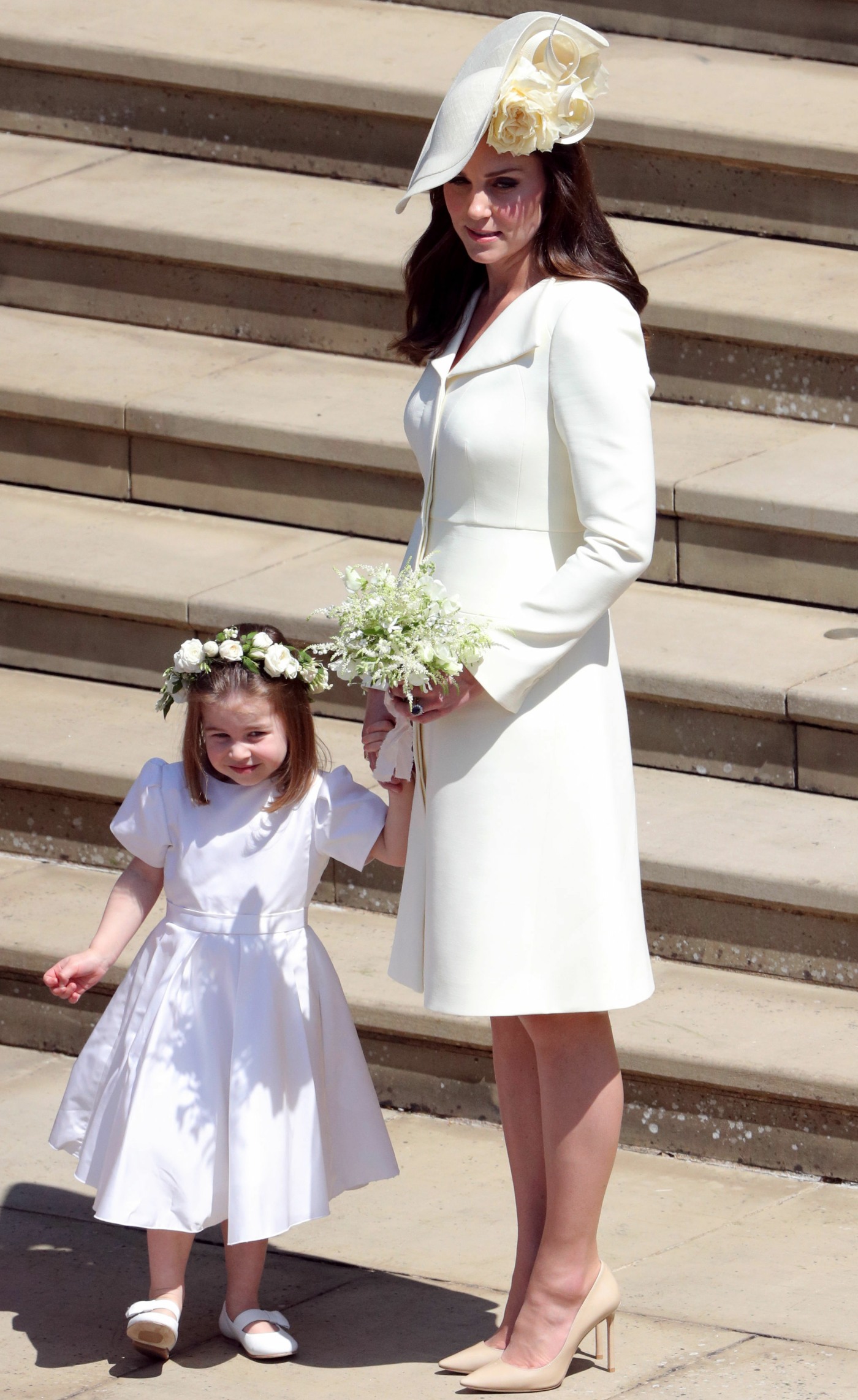 Photos courtesy of Avalon Red, Backgrid & James' IG.