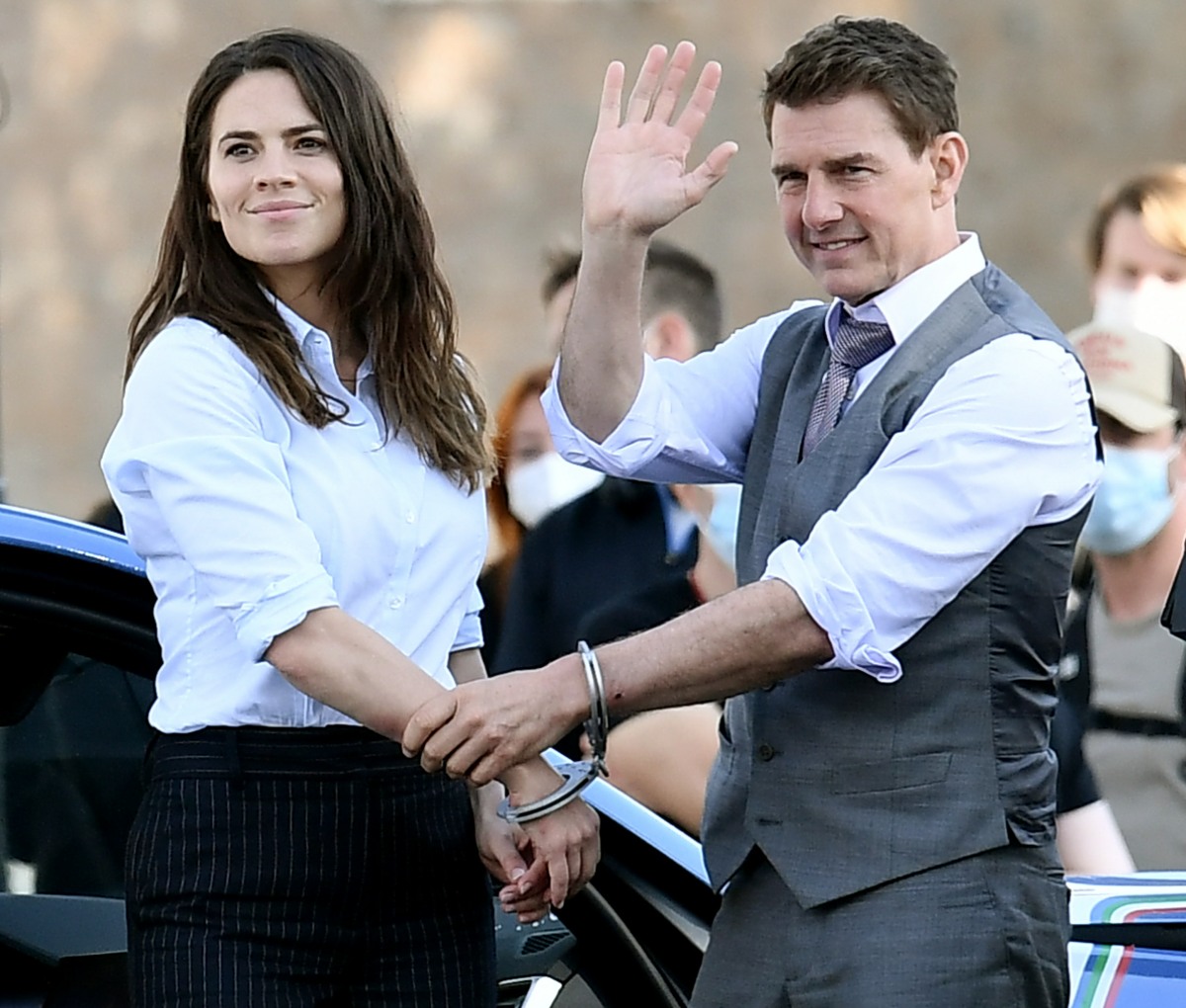 Tom Cruise has now been filming Mission Impossible 7 for what feels like two solid years. The pandemic has caused significant delays, of course, but this has been a hellishly long shoot by any standard. And they're STILL filming it. They started filming it at the start of the pandemic! Tom was on location in Italy in the summer of 2020! They were filming interiors in London last winter! Anyway, my point is that Love In the Time of Covid blossomed for Tom but now it's over. The love part, not the film production. Last winter, we heard that Tom was quietly seeing his costar Hayley Atwell. They even attended Wimbledon together this year, with another costar. I wasn't sure if they were really a couple, honestly. But they were… and now it's done.
Tom Cruise has reportedly split from his Mission: Impossible 7 co-star Hayley Atwell.

The couple – who had never expressly confirmed their romance but were said to have 'grown close' on the set of the film, seen together at events such as Wimbledon this summer – were first reported to be an item in December 2020. But the dalliance is said to have 'run its course' for Tom, 59, and his British co-star, 39.

An insider told The Sun on Friday: 'It has been a very intense period of filming together. They really got on well – but as the latest film winds down they've decided to go back to being friends. Their filming schedules are very full-on, and Tom has a number of other commitments coming up and is always shooting around by private helicopter and jet so it just ran its course. But they're still happy to work together. It's a shame, but just one of those things. They still get on well.'
Better for the relationship to "run its course" before anyone gets married, audited or suppressed. Good for Hayley for getting out while the getting was good. I even doubted the idea that she was into him at all – I thought if they were "together," it was probably more like a work husband/work wife situation with some work kissing. Hopefully they'll stay on good terms permanently and he's not going to mess up her career.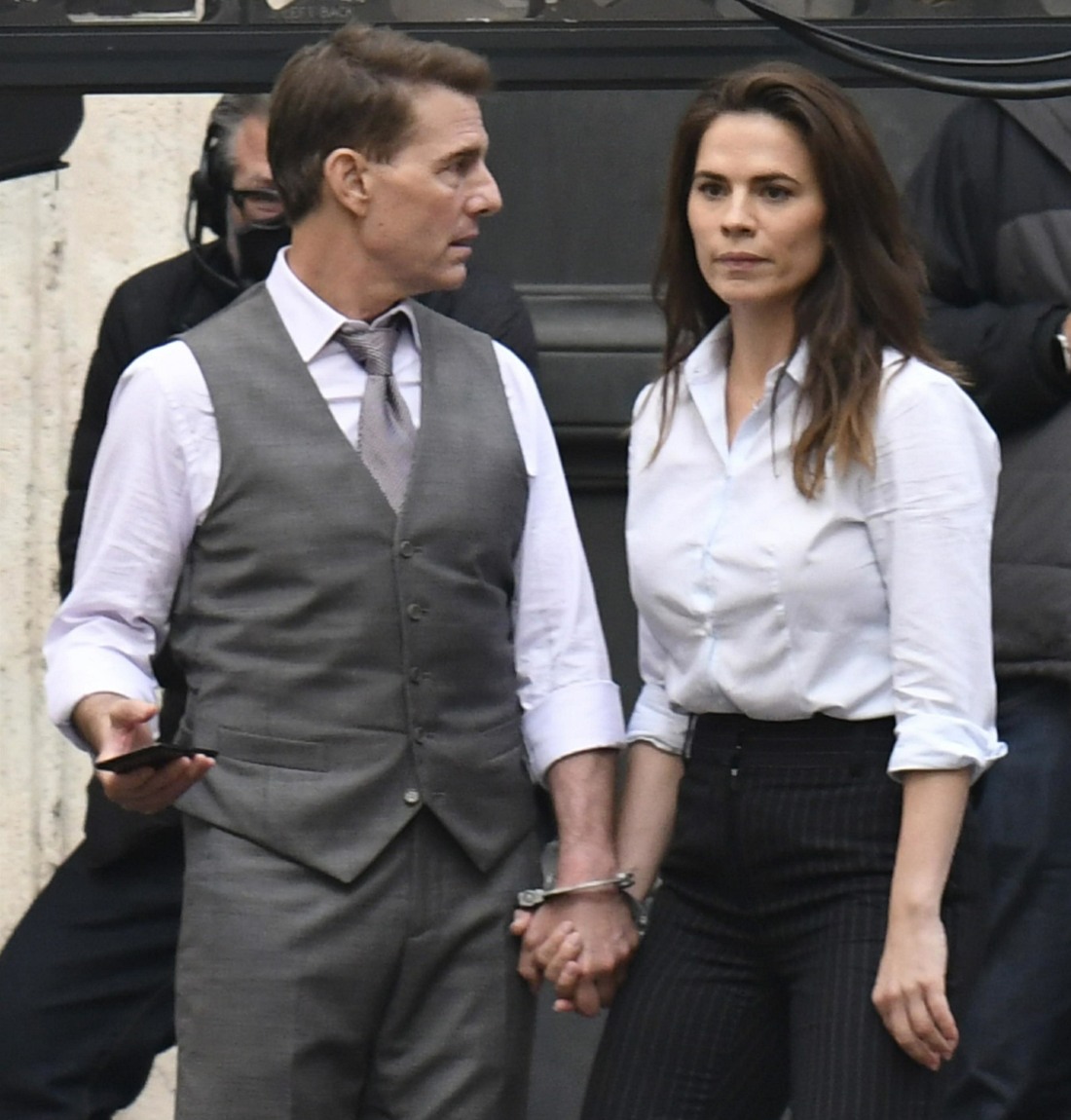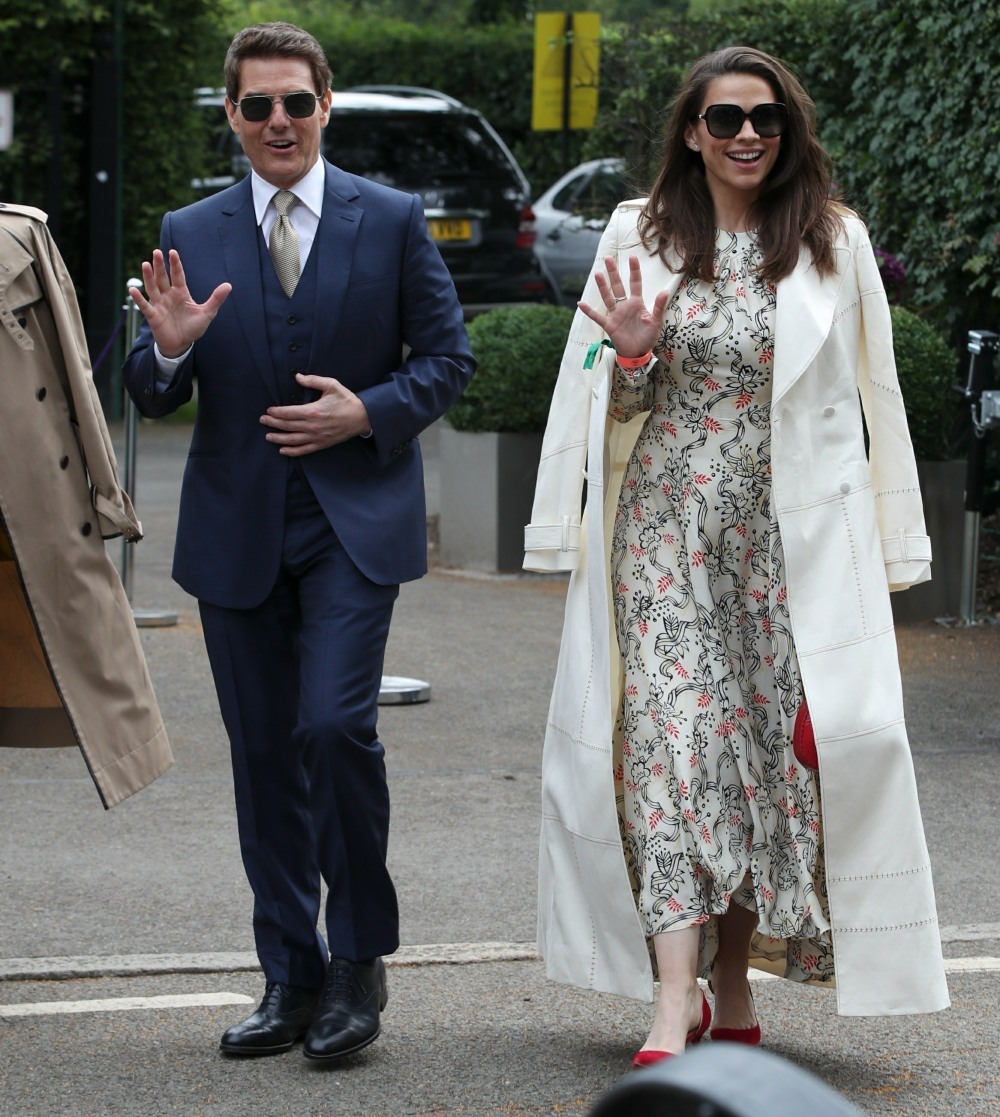 Photos courtesy of Backgrid, Avalon Red.