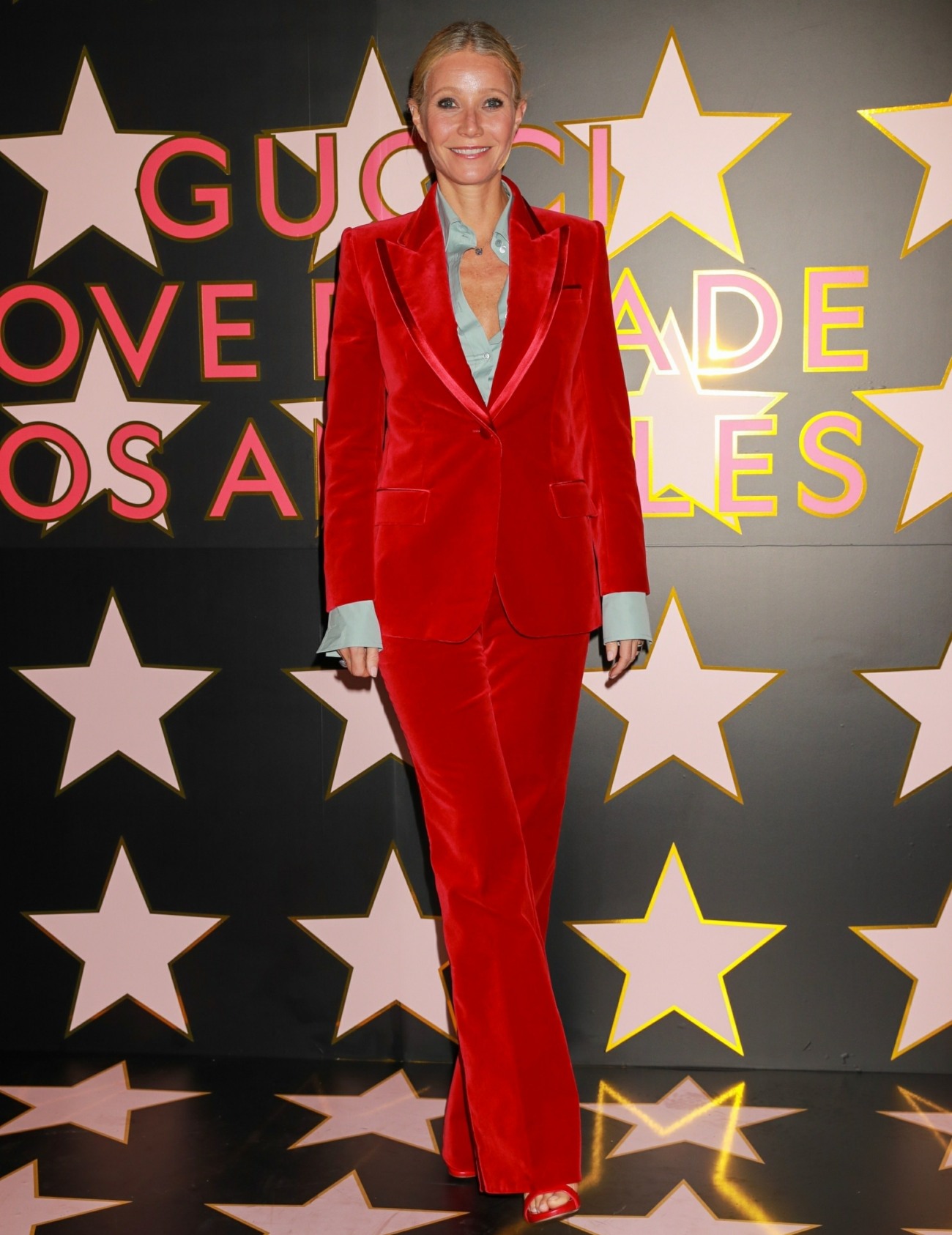 It's a wonder more big-name fashion houses don't do runway shows in LA. Whenever a designer/label decides to show in LA – like, Tom Ford, or in this case Gucci's Alessandro Michele – there is sooo much interest, and they always get a huge celebrity turnout. Most LA-dwelling celebrities don't want to make the journey to Paris or Milan for the shows. But they'll come out for a fashion event if the runway is Hollywood Boulevard. That's what Gucci did – they rented out Hollywood Blvd last night for a star-studded open-air runway show. Serena Williams, Lizzo, James Corden, Anjelica Huston, Vanessa Bryant, Billie Eilish, Miley Cyrus and Diane Keaton were just some of the celebrities in attendance, and I'm not even going to post their photos!
I just wanted to talk about a handful of celebrities in attendance. Like Gwyneth Paltrow, who has worn Gucci for much of her adult life. I thought Gwyneth was incredibly boring for recycling her Tom Ford-for-Gucci '90s red suit for this show. But no, she didn't pull this one of her archives. This was Michele "reimagining" Gwyneth's famous red suit. He reimagined it so hard it looks exactly the same. Here's the suit in 1996. There's no difference.
Gwyneth Palrow's ex-husband's girlfriend was also in attendance! Dakota Johnson has had a Gucci contract for years. I've never really been a believer in the Dakota + Gucci alliance, but I don't think Gucci does her dirty. Mostly, it just doesn't seem like a great fit for either of them. She's so pretty, I don't get why they gave her this ensemble.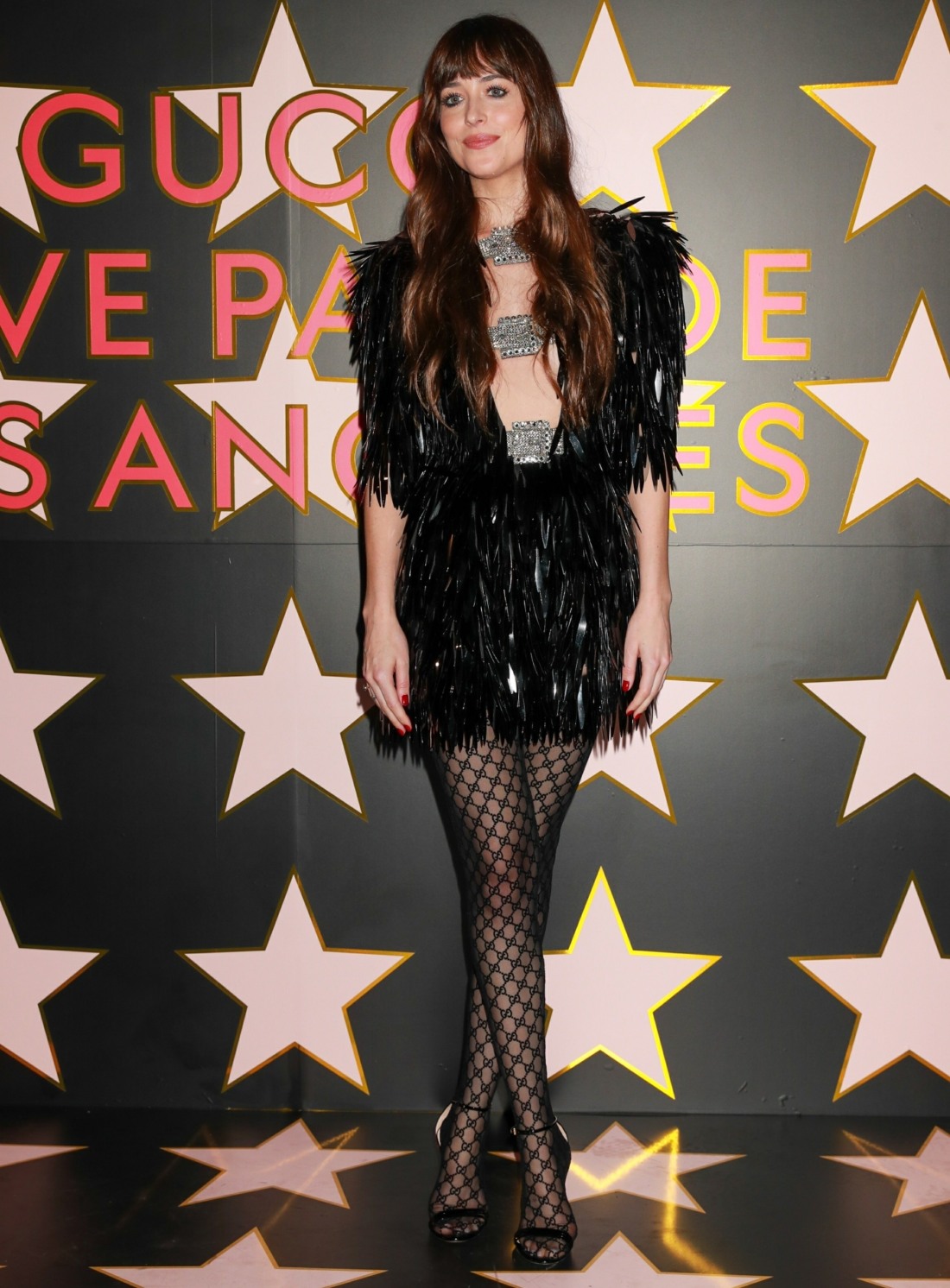 Notably, Aaron Taylor-Johnson and Sam Taylor Johnson were in attendance. They're LA-based and have been for years, but this past spring there were rumors about some marriage trouble. Maybe the rumors were always crap, or maybe they're recommitting to each other. Who knows.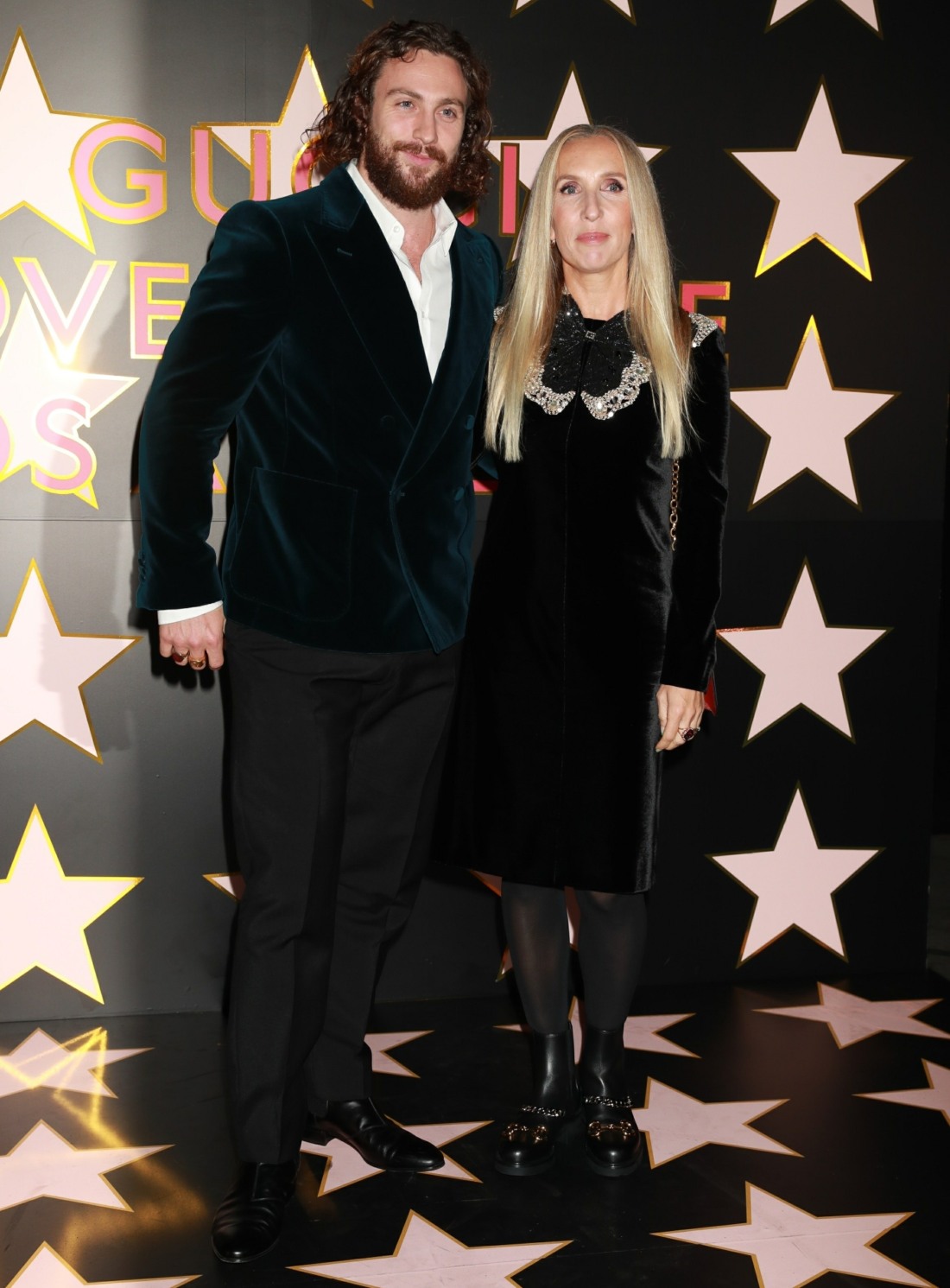 Jared Leto walked the runway. Gross.
Photos courtesy of Backgrid, Getty.