Hulu's Pam & Tommy miniseries with Lily James and Sebastian Stan had its finale recently. I'll reserve commentary on the overall storytelling and tone for now, but will join everyone else in saying Lily James is unrecognizable. Sebastian Stan, of course, plays Tommy Lee. I realized today that aside from Gossip Girl and the Marvel movies, I tend to forget other things he's been in because he really does disappear into his characters. That's probably rough mentally when playing a character as obnoxious as Tommy Lee, and it sounds like that role was tough on him physically as well. Sebastian talked to Entertainment Weekly about transforming his body to play Tommy Lee and how that effort affected him.
The actor has spent years bulking up to play comic book antihero Bucky Barnes a.k.a. The Winter Soldier in many big Marvel Universe movies, but he says that losing the drastic amount of weight to play the skinny, lanky Lee was actually the most difficult physical process he's ever experienced in his career. "I was trying to lose weight and I still felt I didn't lose enough weight," Stan tells EW ahead of the series finale. "And people were telling me I was crazy and going, 'You have body dysmorphia now' — which I always did anyway."

Stan spent months where he stopped working out entirely to lose as much weight as possible, and then he went even further than that. "I was just running and trying to get 20,000 steps a day, and then I was fasting for 16 to 18 hours a day," he says. "And that definitely does something, especially if you're [driving] in traffic. But I'm proud of the whole thing." Despite the brutal process of fasting and changing up his exercise routine to lose weight rather than build muscle, he wasn't too worried about the negative effects on his body.

"Anybody that even has a healthy physique to some extent has body dysmorphia," he says. "Because once you're going into a peak, the best look possible, which by the way, I don't care what they say, unless there's like, magic formulas out there — which there are but some of us are not in that pocket — your body can only be at peak 100 percent for like maybe a week or something. At least, how I've experienced it; and I mean diet and exercise and tanning and water and lighting and everything. And then you spend the rest of the time going, 'I'm not what I used to be.' But it's just all in the head."

It took a long time for Stan to feel comfortable taking on the role of Lee, purely because of the physical aspect. "When [director] Craig Gillespie called me and said he wanted me to play this part, I thought it was a joke," he says with a big laugh. "I don't think I felt good about it… I don't think I felt like I could do this until the camera test, the first time we applied the tattoos and the piercings and the costume and the hair was dyed and the whole thing."

When Stan saw himself as Lee, alongside James as Anderson, that's when he finally felt like he maybe could do this part justice. But that didn't mean he stopped doubting himself throughout all of filming. "It was always difficult because I just wasn't the same frame as him," he says. "I had to lose so much weight, and the drums were a real pressure for me; I'd never played any instrument before and I had to learn. The whole thing felt like this just ginormous mountain to climb and there was always a little bit of an unsettling feeling about it. But I thrive well in discomfort, especially at work. It pushes you and as long as you can manage and handle it well, you can grow from it."
I was listening to Sebastian's episode of the XOXO podcast about Gossip Girl and he said that he likes to look different for roles and do physical transformations. He seems to be a more lean/medium build naturally and he's talked before about feeling insecure and bulking up to play Bucky Barnes, which included waking up in the middle of the night to eat. Doing the inverse, losing all that weight to play Tommy Lee, is a dramatic fluctuation that sounds just as difficult to achieve and maintain. Is he moving into Christian Bale territory? Sebastian's putting a positive spin on it and he's proud of his work, but it does seem pretty unhealthy and wearing, physically and mentally. Like, that example about running and fasting and driving in traffic sounds scary and unsafe!
My friend who is a Sebastian stan (lol, I had to) said he's talked about having body dysmorphia before in an interview with his trainer from before this role filmed. And it sounds like this role exacerbated that. Everything Sebastian describes to EW sounds like he put a lot of pressure on himself to lose "enough" weight and doubted himself because he "wasn't the same frame as [Lee]." It seems like he was more worried about the look than the drums! Sebastian is a solid actor and a complete physical transformation wasn't necessary. Sometimes an approximation and a vibe is fine; he nailed the vibe and I really doubt anyone was like "actually Tommy Lee weighed 6.1 pounds less than you do." But at least Sebastian is aware that he has body dysmorphia. Hopefully, now that this role is done there are (hot) cheat days like this in his future.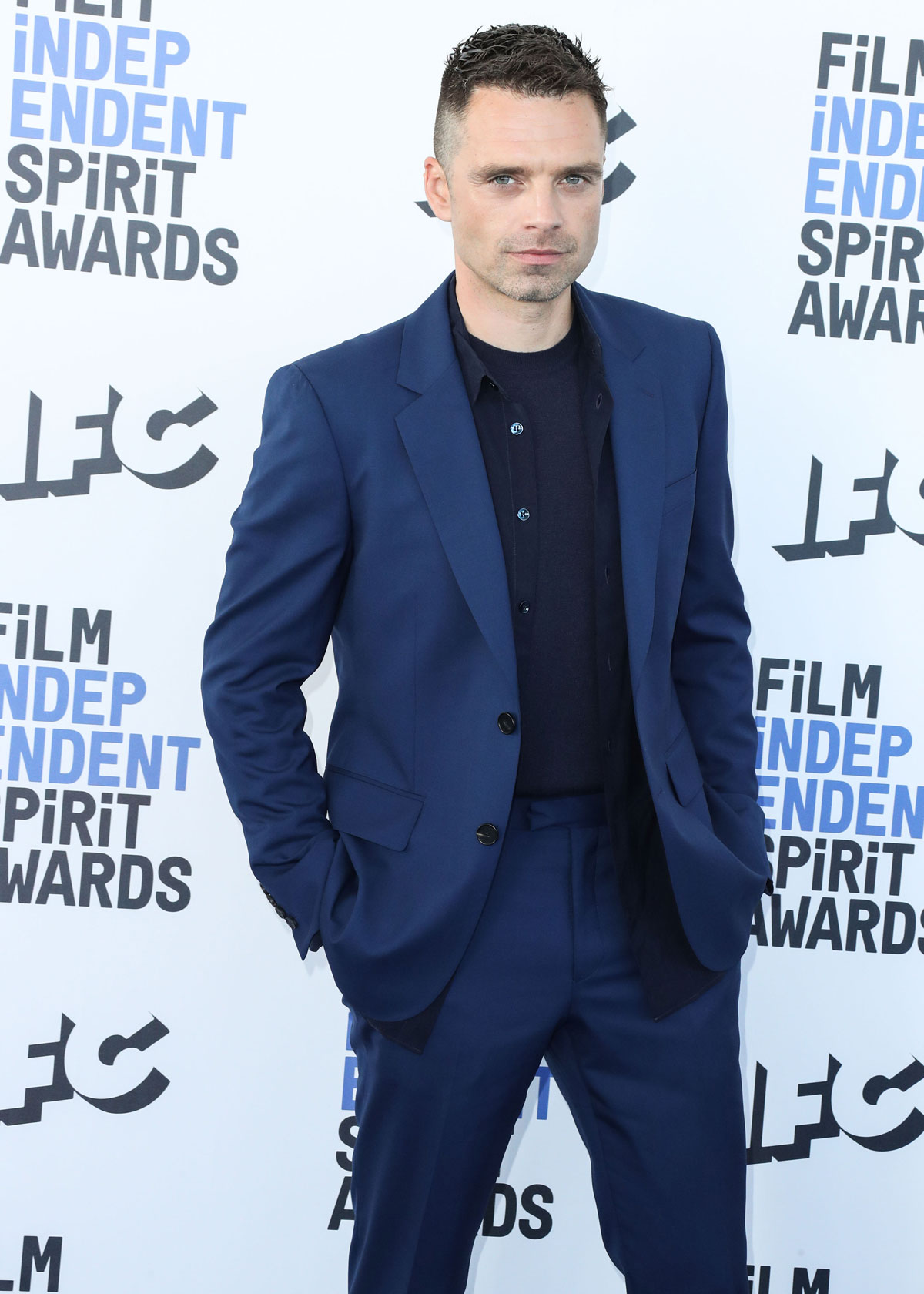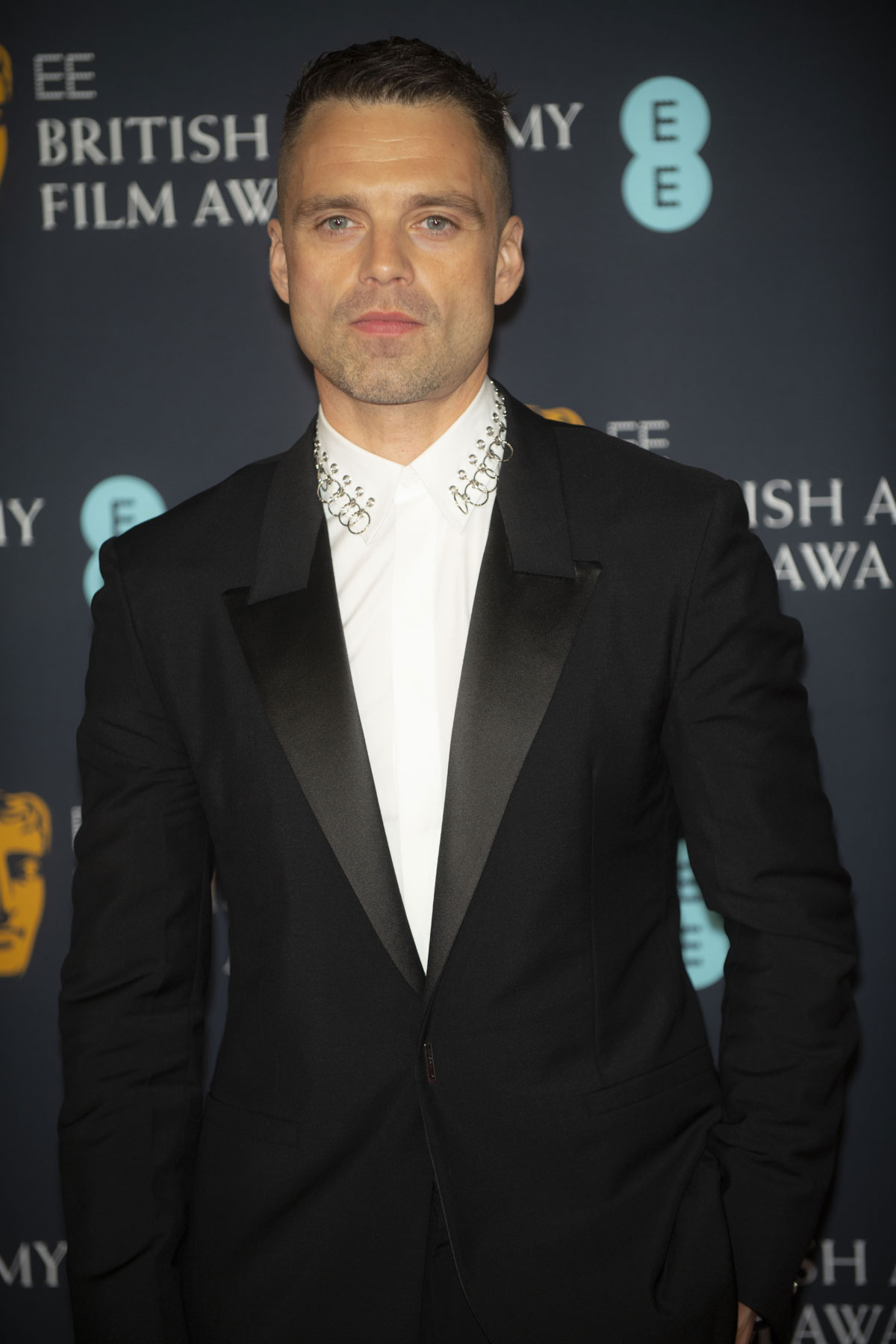 Photos credit: Avalon.red and via Instagram