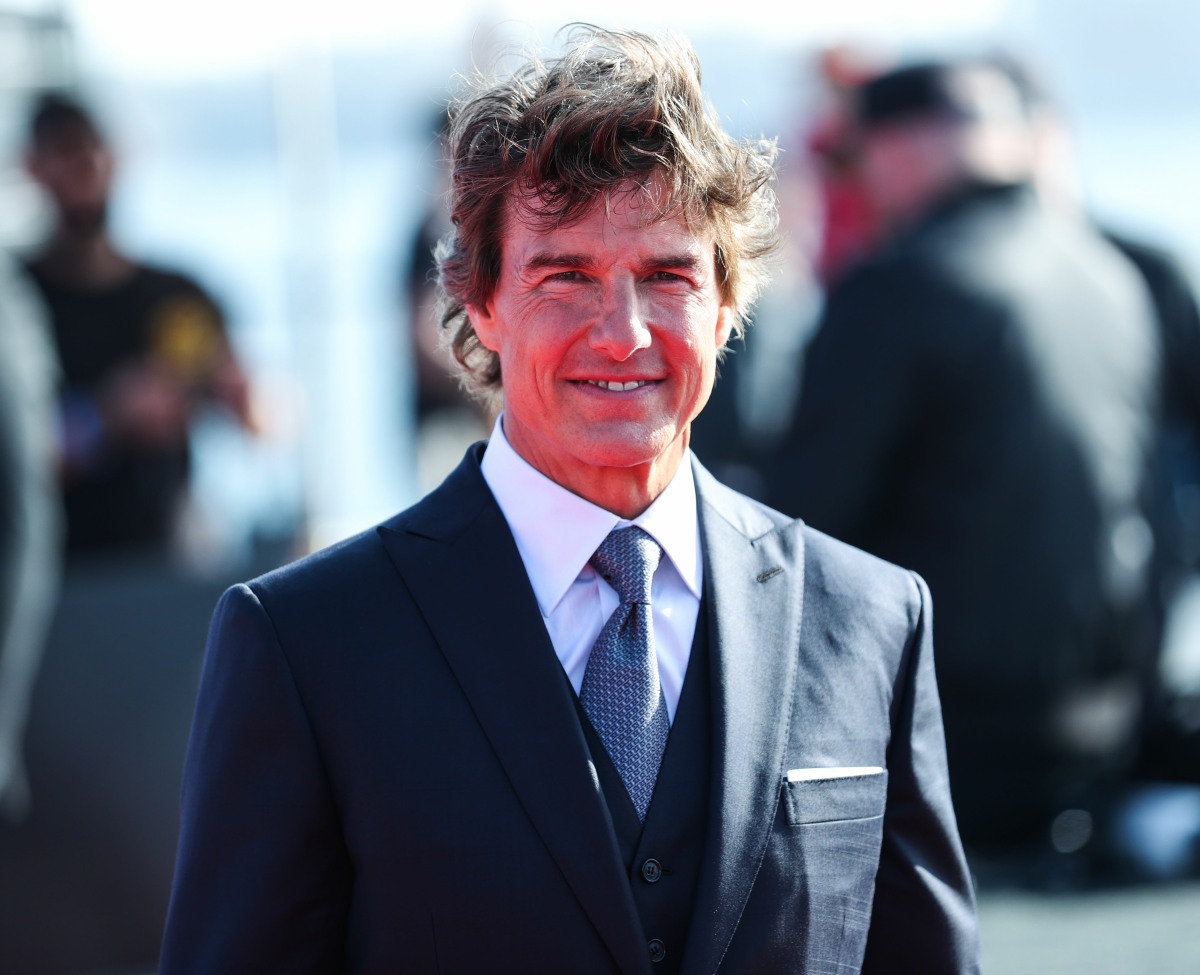 It feels like it's been years since we've seen Tom Cruise at a movie premiere. It has been years, surely? By my records, he hasn't done a big promotional tour since 2018 (Mission: Impossible Fallout). So Tom was ready. He worked through the pandemic, he delayed the release of several movies, but finally, we have arrived at yet another Summer of Cruise. They did a huge premiere event for Top Gun: Maverick in San Diego on Wednesday. They rented out the USS Midway and staged a spectacular stunt for Tom's entrance. Tom, ever the insurance risk, piloted a helicopter onto the deck of the Midway. That was his big entrance for the premiere.
I'm sure there will be comments about Tom's boyish visage, so let's get that out of the way. Tom has been getting tweaked for years! I remember when he was with Katie Holmes, they stayed in Brazil for a few months and it was widely believed that he was getting some of the best nips-and-tucks in the world. Now, is it super-obvious work? I mean… he's 59 years old. His aim to retain a boyish look while still "giving in" to some crow's feet and such. There's a combination of high-quality plastic surgery plus some fillers and Botox. Honestly, though, I do appreciate that it is "good work." He looks younger than his age but he doesn't look like he's desperately clinging to "looking 33." That's my take, you probably disagree.
I read this THR piece about the premiere, and they quoted Jerry Bruckheimer at length. Apparently, Tom's only requirement when signing on to this sequel was that he wanted Val Kilmer to come back. That's honestly so nice, I got choked up a little bit. Val has had significant health problems (throat cancer) and he lost his voice. And here was Tom, insisting that his old friend be written into the script. I bet Tom made sure that Val got a nice paycheck for it too.
Bonus Miles Teller and Jennifer Connelly. Jennifer brought her husband.
Tom Cruise just arrived to the #TopGunMaverick premiere in a helicopter he flew himself pic.twitter.com/uA4X0UL4DZ

— The Hollywood Reporter (@THR) May 4, 2022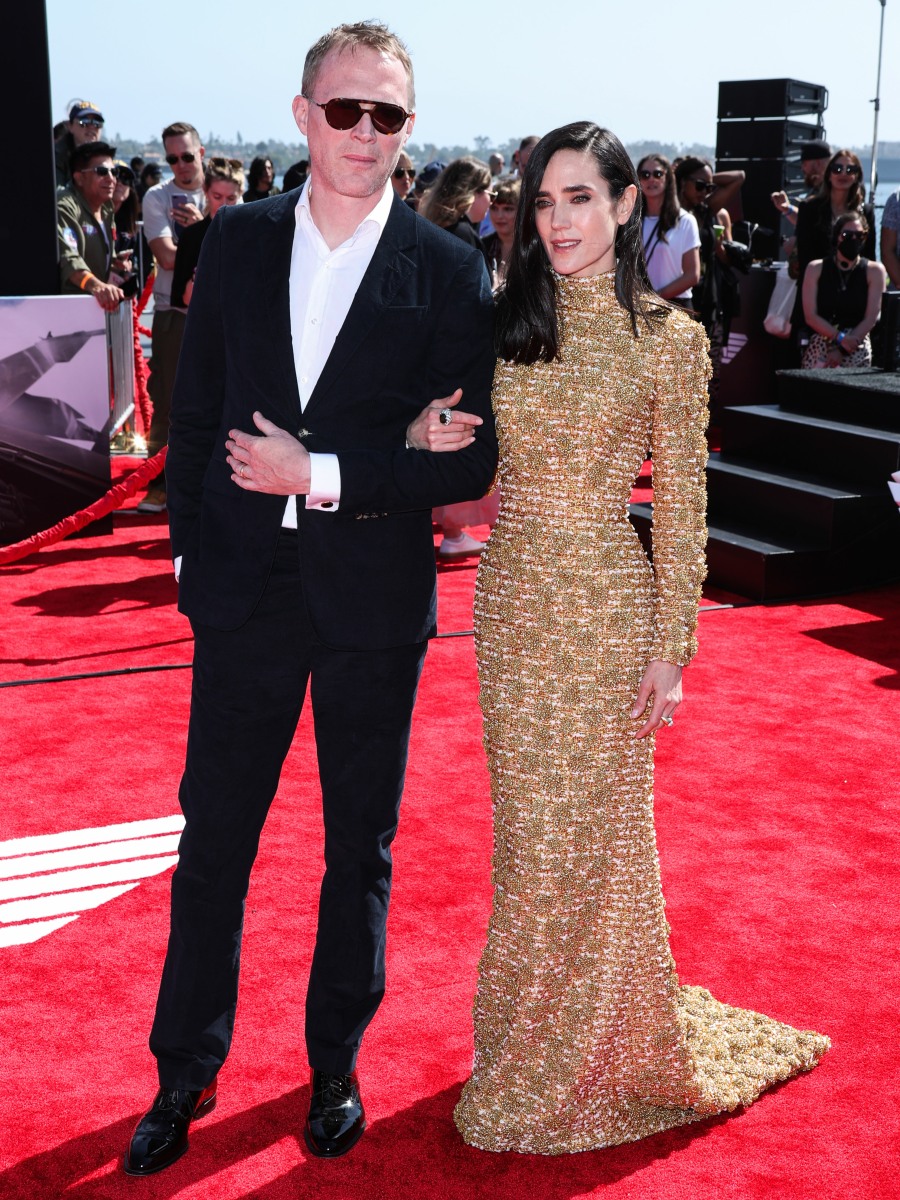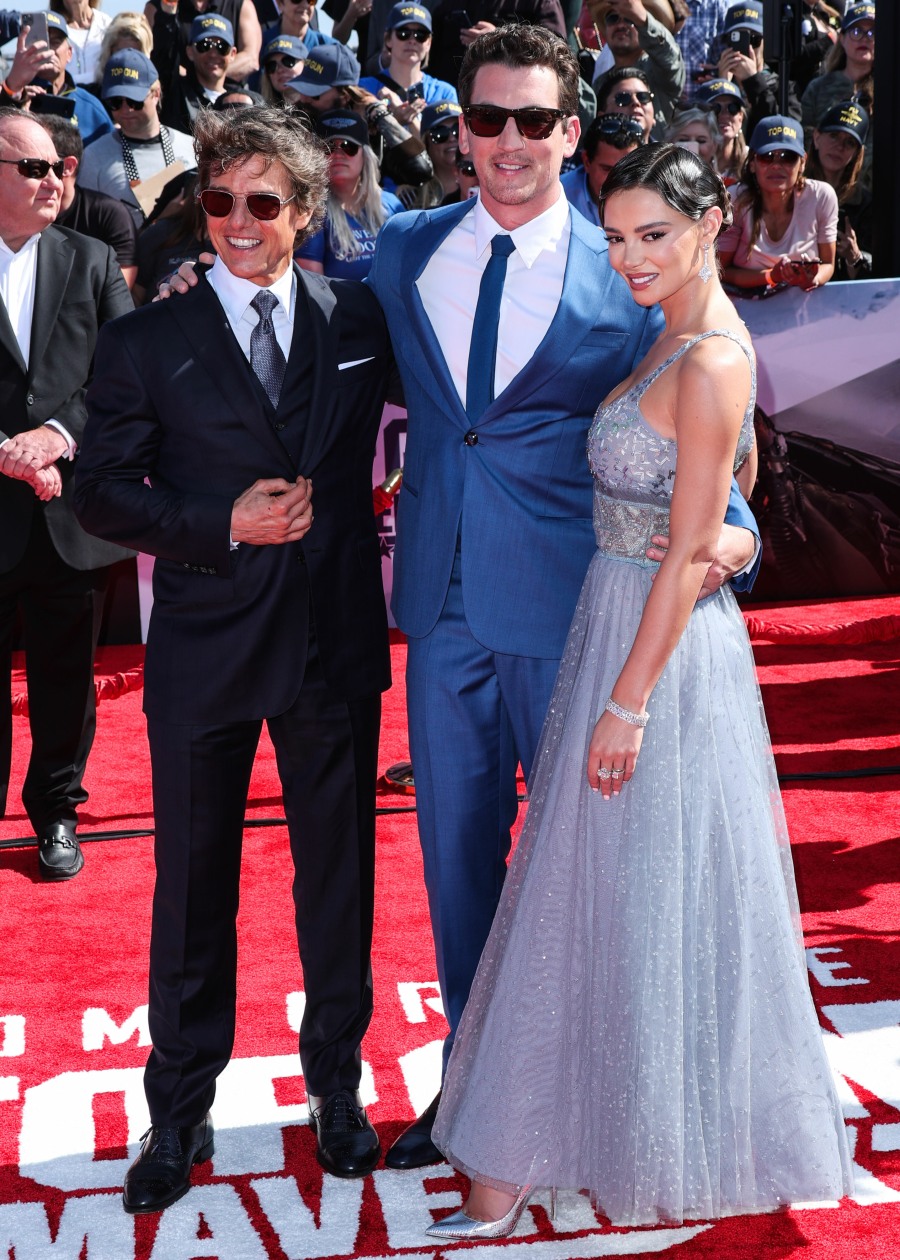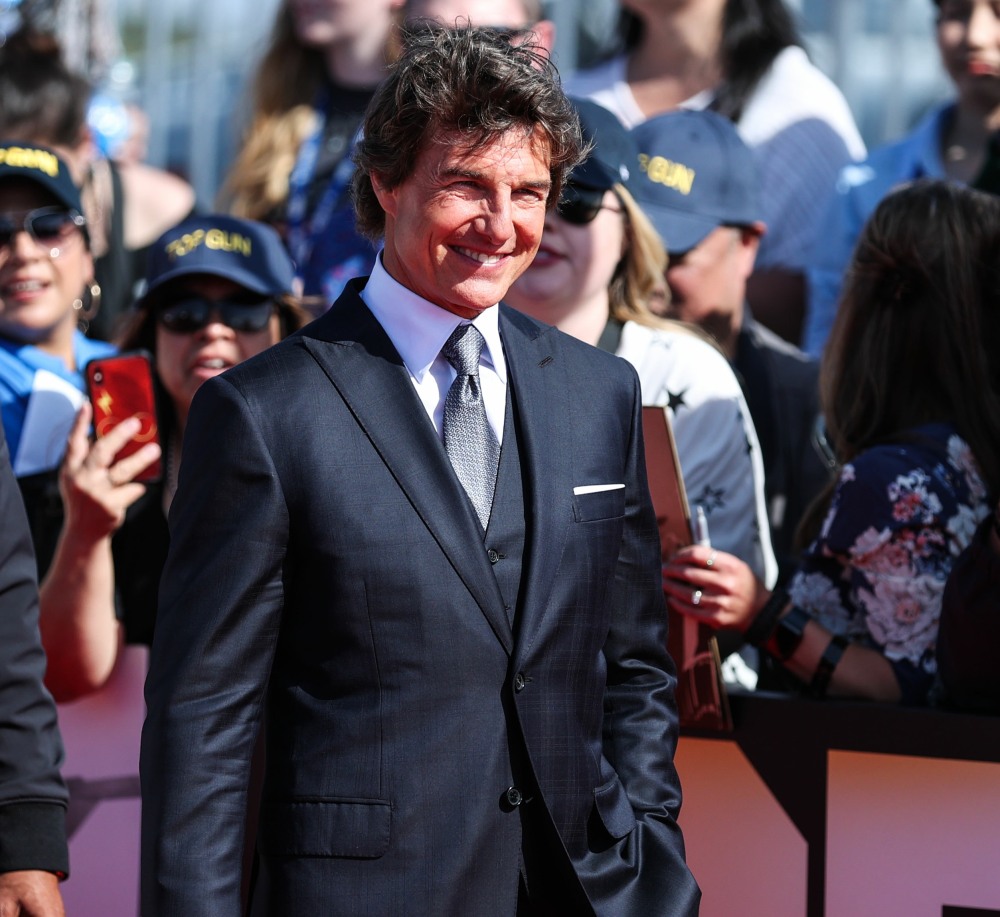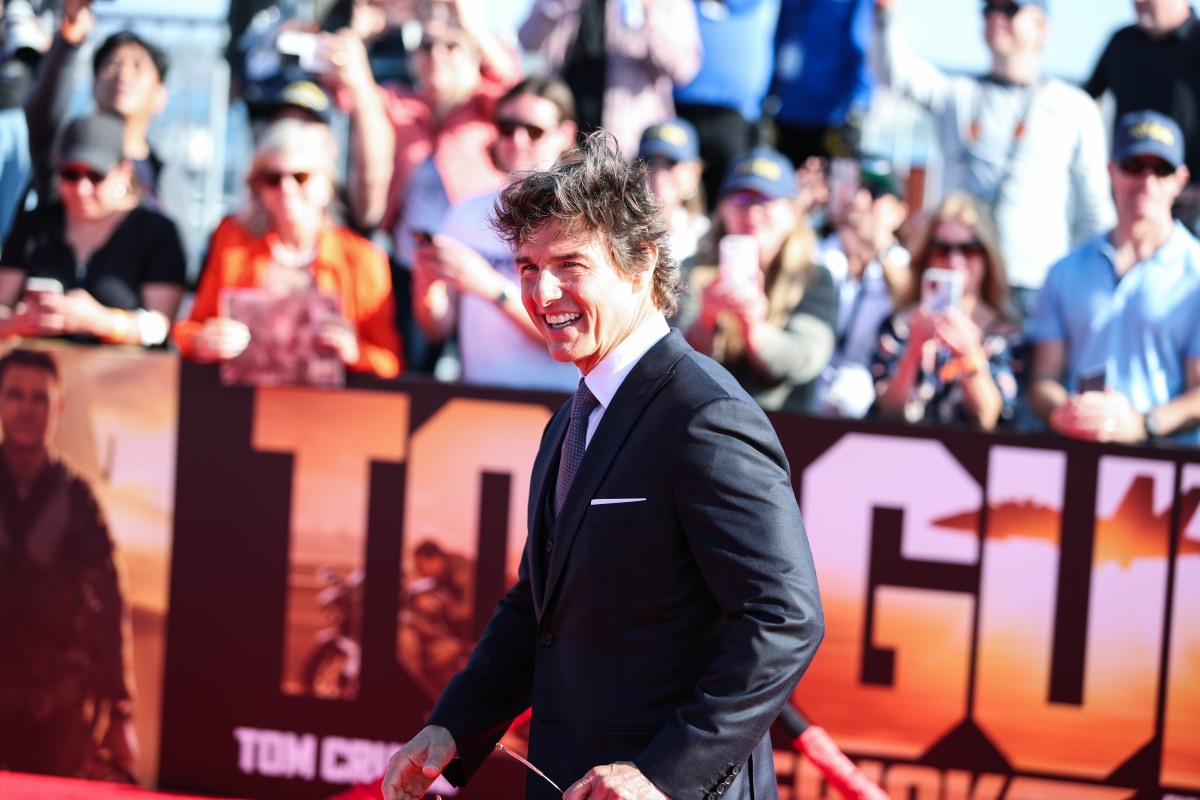 Photos courtesy of Avalon Red.